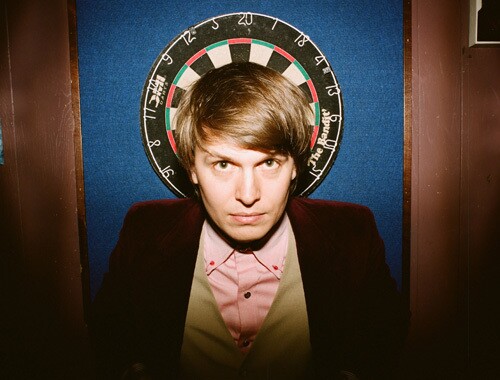 8 Images
Music crash course: Chris Walla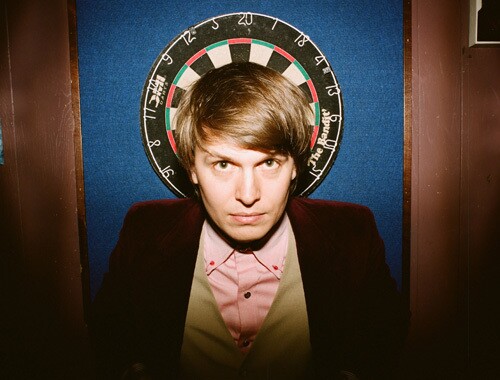 By Todd Martens, Los Angeles Times Staff Writer
The basics
Artist:
Chris Walla
Based out of:
Portland, Ore.
Most recent album:
"Field Manual," Barsuk Records, released Jan. 29
You know him as:
The guitarist in Death Cab for Cutie
Or:
As a producer who has worked with the Decemberists, Nada Surf and Tegan & Sara, among others
Influences:
Walla cites power-pop bands that came to prominence in the alt-rock era, such as the Posies and Teenage Fanclub, as primary inspiration, and also professes a deep love for "quiet, slow music," such as Low and the Red House Painters.
For fans of:
Death Cab for Cutie, the Decemberists, the Shins, the Fountains of Wayne, Shoes, Maroon 5, the Minus-5, the Postal Service
"Crash course" is a regular feature that takes a look at non-superstar artists who shouldn't be overlooked.
(Autumn de Wilde)
Day job
Listeners of Walla's solo album, "Field Manual," will surely notice that much of it sounds as if it could fit comfortably into the Death Cab for Cutie canon.
As with Death Cab's more recent work, there's a cleanliness to Walla's power-pop, a pristine sort-of production that keeps the affair from ever truly cutting loose. It's full of slick and proper, well-constructed, mid-tempo tunes, with songs like "Sing Again" and "Geometry &C" building to spotless choruses.
But oddly enough, these were not songs Walla ever presented to his bandmates in Death Cab. That band, he said, is strictly the province of Ben Gibbard.
"I'm not the writer nor am I the singer in the band," Walla said. "Nor do I have any desire to be. That's not what I do. It's Ben's territory. It's not a two-songwriter band, and it never will be. I would dread trying, honestly, and it would have already happened if that's how it's going to work in this band. That said, I've definitely presented musical ideas at different points. They're always well-received, but not always used."
(Autumn De Wilde / Barsuk)
Work in progress
Some of "Field Manual" dates back to 1999, when Walla was recording low-fi versions of his solo work on cassettes, using the name "the Martin Youth Auxiliary." One such song that's been nearly a decade in the making is "Sing Again," one of "Field Manual's" stand-out cuts.
"I've had it close in hand for a long time," Walla said. "I've always been really attached to it. The only things in that song that have remained at the point were the chorus and the first and last line of the song."
Pictured: Death Cab for Cutie, Nick Harmer, Ben Gibbard, Jason McGerr and Chris Walla
(Autumn DeWilde / Basuk)
Putting it all together
"Sing Again" finally took a more hardened shape in 2006. Its triumphant chorus seems to celebrate the sustainability of a relationship, but there's more going on beneath the surface.
The song's bouncy guitar spikes get more thunderous as it unfolds, disrupting a fairly jolly keyboard melody. Stray guitar notes and spacey keys briefly flutter in and out, like halfhearted objections raised at debates. Then the final line demands the listener to pay closer attention: "A life packed full of mindless joy, it is not easy to enjoy."
It turns out there's some social commentary behind those lyrics. The bits of song Walla had been carrying around for years found a cause to get behind in 2006, when a measure, which ultimately failed, was placed on the South Dakota ballot to ban abortion.
Said Walla, "That song ends up being less about pro-choice or pro-life, and, 'We're really still having this conversation? Really?' It seemed weird to me that I wasn't hearing more screaming from any other side. There didn't seem to be an emboldened Planned Parenthood movement against it. I had a feeling that, for a second, maybe we had all just been beaten down and discouraged so much by the news of the world and Washington, D.C."
(Barsuk)
A national threat?
Walla's long-in-the-works solo project hit a snag in late 2007, when the hard drive containing the album was seized by government workers at the U.S./Canada border.
Walla had backups of the recordings, but the time it took to get the hard drive returned meant that the final mixes of some songs came out a little different than originally planned. For instance, Walla said the guitars on "The Score" were softer on the confiscated mix than the officially released album.
So what caused the hard drive to be seized in the first place? Rest assured, it wasn't the political fire behind some of the songs.
"Ultimately, it was a series of unfortunate events, the Lemony Snicket thing," Walla said. "There was an intern who volunteered to drive it across the border. He didn't have quite the right paperwork, and he went to the wrong border crossing and apparently he acted really weird at the border. So bless his heart for helping us without compensation, but it didn't go as planned."
(Autumn de Wilde / Barsuk)
On the side
Since being recruited by Ben Gibbard as a full-time Death Cab member around the turn of the century, Walla has acted as the band's in-house producer. His production work for the band has led to gigs behind the boards for on "The Crane Wife" from the Decemberists (pictured) and Tegan & Sara ("The Con"), among many others.
While "Field Manual" sees Walla delving into numerous social and political issues – the anti-war "The Score," the plea-to-a-senator that is the rhythmic drive of "Archer V. Light," the more acoustic, Katrina-inspired strum of "Everyone Needs a Home" – it's also a chance for Walla to play with warmer guitar textures, and toy with more subtle keyboard inflections ("St. Modesto").
"Field Manual," Walla said, was largely inspired by his production work for other artists. He recorded it nearly entirely himself, only looking for help on the drums, for which he used Jason McGerr (Death Cab) and Kurt Dahle (The New Pornographers).
"There's stuff that I hang onto emotionally from every record that I produce," Walla said. "There are successes and missed opportunities on every record. And sometimes there are straight-up failures. I'm such a process hound. I live for the nuts and bolts and mechanics of building a piece of recorded music. Every waking second of every day, I'll go over why something didn't work for years. In one sense, this record was designed to avenge past recording deaths and failures, like ideas that I knew were good but just didn't fly."
(Capitol Records)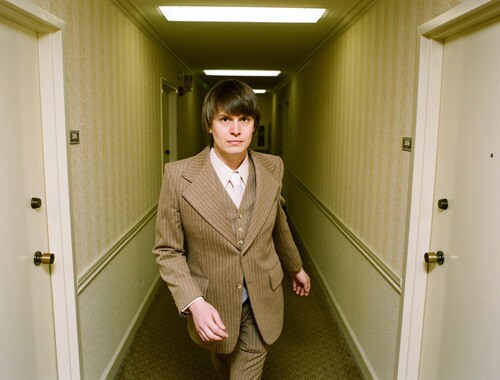 Correcting mistakes
There are two songs in particular on "Field Manual" that Walla said most represent his re-living of past failures – album closers "It's Unsustainable" and "Holes."
The former is a late-night ballad, built around a slow, almost lounge-like cymbal-driven rhythm. A keyboard atmosphere drifts in and out, and guitar notes are sparse, with listeners able to hear the strum of each string. "Holes" is even more plaintive, consisting of little more than Walla's voice and guitar.
"One of the things I battle with as a producer is how much people play," Walla said. "I think playing too many notes or instruments is sometimes the magic, and sometimes it's the thing that destroys the songs. It's a lot harder to get people to not play. Each of those songs, I think, works because there's so little happening in them. There's a specific kind of minimalism that I really love."
(Autumn de Wilde / Barsuk)
'Dogs of death'
Walla doesn't anticipate much, if any, time to tour in support of "Field Manual." The next two years of his life will likely be dedicated to touring behind the new Death Cab for Cutie record, which is due via Atlantic in May. As for what it may sound like, Walla promises a harder Death Cab record than may be expected.
"I made a mix the other night that kind of scared my bandmates," he said. "It's a pretty heavy, pretty dramatic record. It's a lot of bold colors. A lot of it is really heavy. It's unhinged. It's a lot of what we've done on stage but haven't been able to get on record.
"It's way less of fluffy bunnies," Walla continued. "It's dogs of death."
Pictured: Death Cab for Cutie's Ben Gibbard
(Lawrence K. Ho / Los Angeles Times)