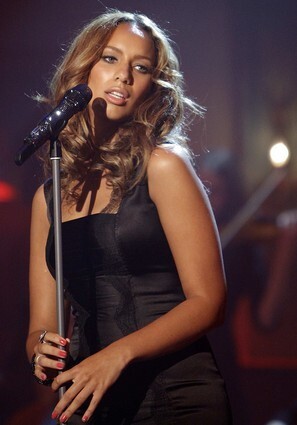 9 Images
Not so global pop stars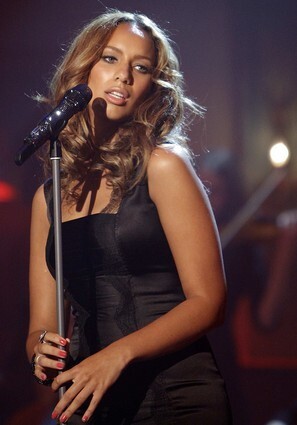 By Todd Martens, Los Angeles Times Staff Writer
Leona Lewis'
"Spirit" will arrive in the U.S. today having already been a Top 10 album overseas. With her "Bleeding Love" recently reaching the peak of the Billboard Hot 100, anticipation is high for "Spirit" to meet with blockbuster-like success in America.
It would be a surprise if "Spirit" wasn't a hit stateside, since
Lewis already has the support of Oprah and a heavy marketing push from J Records
.
But prior overseas success does not always translate to superstardom in the U.S.
Just look at Robbie Williams, Kylie Minogue, or the Sugababes. They are not alone. While they mainly cultivate dance club status, more than a few major recording artists from foreign lands have had a hard time gaining significant traction in the U.S. market.
(Johannes Eisele / AP)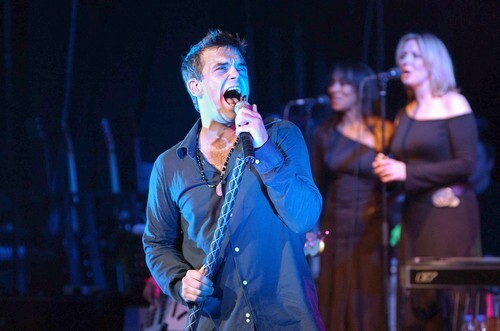 Robbie Williams
British pop sensation – and former member of
Take That
– Robbie Williams arrived in the U.S. amid a bevy of hype with his 1999 effort "The Ego Has Landed." The album peaked at No. 63 on the U.S. pop charts. Follow-up "Sing When You're Winning" peaked at No. 110 on the U.S. charts, despite having sold multimillions outside the U.S., and in 2003, "Escapology" couldn't rise about the Top-40 in the states.
His most recent effort, "Rudebox," gave Williams another high-charting album in the U.K., but was only released digitally in the U.S.
(AFP)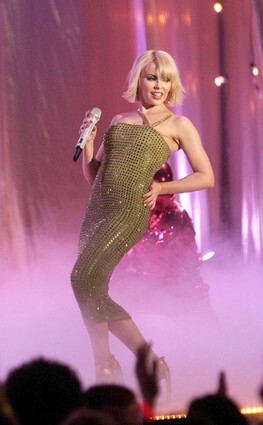 Kylie Minogue
About 13 years after her first U.S. hit, "Locomotion," Australian superstar Kylie Minogue found herself all over the U.S. pop charts with "Can't Get You Out of My Head." It gave Minogue a No. 3 album with 2002's "Fever," and Minogue looked like she had finally conquered America.
But her subsequent 2004 effort, "Body Language," stalled at No. 42 on the U.S. pop charts. "Body Language" was a Top 10 album in the U.K. and Australia. Her most recent effort, "X," secured Minogue another No. 1 album in Australia, but didn't see U.S. release until April 1.
Maybe Minogue will receive a long-awaited boost from "American Idol," with an appearance set for "Idol Gives Back" on April 9, 2008.
(Dave Hogan / Getty Images)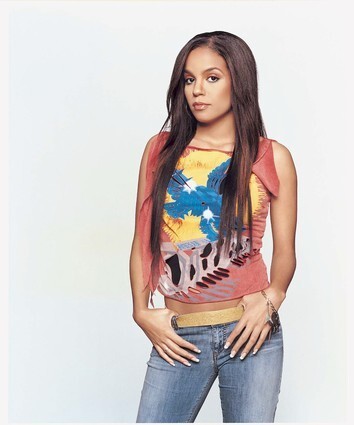 Ms. Dynamite
After winning the U.K. Mercury Prize in 2002, English rapper Ms. Dynamite was tipped as the British rapper who would win over America. She didn't.
Her critically adored "A Little Deeper" was a Top 10 hit in the U.K., but petered out at No. 179 in the U.S. Follow-up, "Judgement Day," didn't receive proper release in the U.S., and even disappointed in her homeland.
Ms. Dynamite was one of many hyped U.K. rappers who failed to resonate, including Dizzee Rascal and Lady Sovereign.
(Christian Lantry)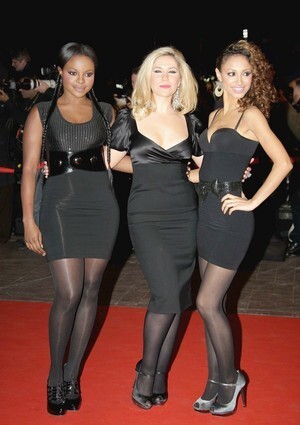 Sugababes
One of the most successful pop groups in the U.K., the Sugababes doesn't have much, if any, presence in the U.S. The act's synth-y dance-pop has been responsible for hit single after hit single in the U.K. It had a brief stay on Billboard's Hot 100 in 2004 with "Hole in the Head," but remains little known stateside outside of the club scene.
In fact, if you're an American resident who's curious to pick up the Sugababes' catalog, you'll be buying imports.
(Pascal Le Segretain /Getty Images)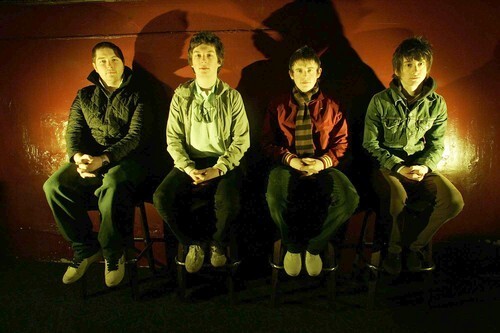 Arctic Monkeys
The spunky urban rockers the Arctic Monkeys have done well in the U.S., but nothing approaching their superstar status in the U.K.
Last year, the act hit the Top 10 in the U.S. with "Favourite Worst Nightmare," but it fell off the chart after seven weeks. In the U.K., meanwhile, the album was reported to have sold about 220,000 copies in its first week. That's more than five times what it moved in America in its debut week.
(Genaro Molina / Los Angeles Times)
Will Young / Gareth Gates
The first season of British series "Pop Idol" (what was "American Idol" across the pond before the launch of "The X-Factor") spawned two stars: Will Young and Gareth Gates.
The soft-voiced Young has had three high-charting albums in the U.K. and has racked-up multimillion sales in singles and albums there as well. Likewise, fellow crooner Gates has had his share of Top 10 singles, and has also become a star in Asian markets.
See if you can find Young and Gates in the import racks.
(Sony BMG)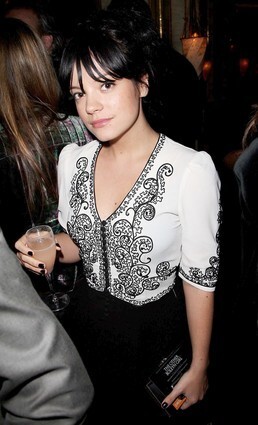 Lily Allen
The MySpace-born star came to the U.S. with a bevy of hype, and a Top 10 U.K. album under her belt. While her reggae-inflected electronic pop had been released to the Web months prior to its official stateside release, Allen has yet to reach the Grammy-adored American star status of her Brit compatriot Amy Winehouse.
Her single "Smile" peaked at No. 49 on the Billboard's Hot 100. That's nothing to complain about, but Allen is a tabloid fixture overseas, and has even been granted her own television show. In the U.S., Allen is still something of a peripheral character.
(Dave Hogan / Getty Images)
Rain
The Asian superstar has sold millions of albums worldwide, and has been nicknamed the "Justin Timberlake of Asia." While he has yet to record an English-language album, he told The Times last year that he plans to conquer the U.S. market.
Yet Rain's first major introduction stateside -- last summer's the "Rain's Coming" tour, was riddled with postponements and production difficulties, resulting in the cancellation of a show at the Staples Center (according to Ticketmaster, 77% of the tickets were sold).
Rain said last summer that he planned to record an English album at some point this year.
"Once I release my album, people can say, 'Justin Timberlake, he is like an American version of Rain' ," he said.
(EPA)