8 Images
Bands that broke online
"I sing like what I listen to, and haven't premeditated a lot... So much pop these days is like, 'What can you do for me? I don't need you. You don't know me.' Back in the '60s it really was like, 'I don't care if you love me, I'm gonna lay down and die for you, because I'm in love with you.'"
(Matt Dunham / AP)
Arctic Monkeys
The young British foursome were Internet darlings for their infectious single "I Bet You Look Good on the Dancefloor" months before their album was released in the states. The jury is still out whether their early buzz helped our hurt their cause, however--their frequently leaked album barely scraped the top 40 in the U.S.
(Genaro Molina / LAT)
Clipse
Held up in label limbo for years prior to its release, tracks from the rap duo's sophomore album "Hell Hath No Fury" were leaked and widely celebrated among mp3 bloggers. Filled with gritty tales of drug dealing and hustling, the album wound up on a number of year end 10-best lists when it was finally released in November of 2006.
(Jim Cooper / AP)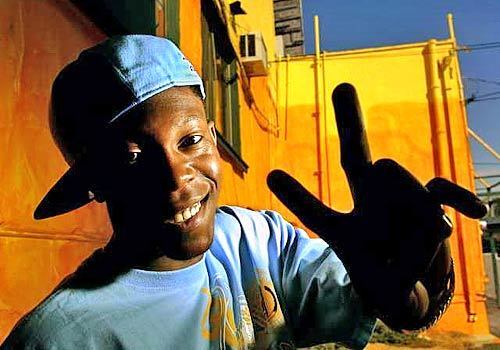 Dizzee Rascal
Hailed for bringing the unique sound of U.K. garage to the states in 2003, the Mercury Prize-winning English rapper was roundly celebrated by a still-developing blogosphere well before his debut album, "Boy in da Corner," was released in the states. His follow-up, "Showtime," failed to generate the same level of buzz, unfortunately.
(Mel Melcon / LAT)
Clap Your Hands Say Yeah
If only we all had the energy and self-motivation of Clap Your Hands Say Yeah. The Philly-Brooklyn-based band prompted one of the most overheated anticipation fests of 2005 for its self-released, -promoted and -distributed debut, which sold more than 100,000 records -- big numbers for a little indie band. Though the reception for its second, "Some Loud Thunder," has been much fainter, the band's success still stands as a model of Web 2.0 music-making.
(LAT)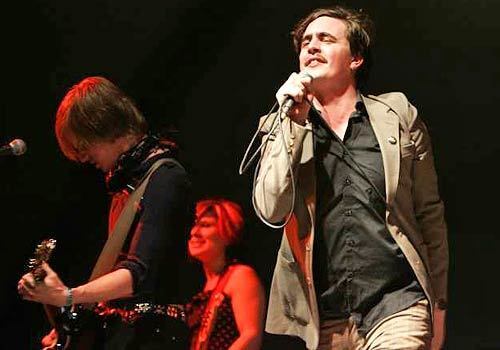 Art Brut
Part punkish lout, part wounded grad schooler, Eddie Argos and his band of South Londoners formed Art Brut in 2004, capturing the attention of the histrionic NME with a wave of singles or "Brutlegs" put out by the Rough Trade label. By the time the full-length debut, "Bang Bang Rock & Roll," hit the streets, Art Brut had gathered a loyal army of fans who chant every lyric uttered from Argos' sardonic mouth.
(Spencer Weiner / LAT)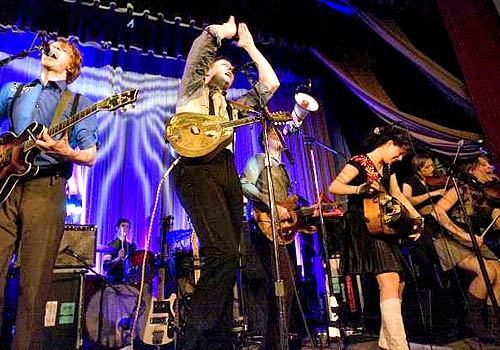 Arcade Fire
First, there was darkness. Then, Arcade Fire. The Canadian quintet burst onto the scene in 2004 with "Funeral," an emotionally wrenching debut dedicated to recently departed family members. Carried on the wings of praise from Pitchfork and other internet tastemakers, Arcade Fire has grown into one of the most formidable outfits in indie pop, playing at such big-star venues as the Hollywood Bowl.
(Ryan Remiorz / AP)
Gnarls Barkley
DJ and producer Danger Mouse (Brian Burton) was already an internet celeb for his "Grey Album," a mash-up of Jay-Z and the Beatles. Then he joined forces with rapper-singer Cee-Lo Green (Thomas Callaway) to create Gnarls Barkley and the blogosphere's hype machine went into warp speed. Last year's debut, "St. Elsewhere," won a Grammy award for best alternative music album and spawned the ubiquitous "Crazy," another Grammy winner that Cee-Lo himself dubbed "an instant classic."
(Matthew Donaldson / Atlantic Records)