11 Images
Grammys 2014: Quotes from the stars
On the stage with her award:
"Well, hello, this is the one thing that I did not expect the most about tonight, so thank you so much. ... Mostly to Bruno, to Katy, to Justin, to Sara: I've been so inspired by all of your vocal work at some point in my life, so thank you so much."
(Frederic J. Brown / AFP / Getty Images)
When accepting the award for album of the year:
"Back when I was drinking and using, I used to imagine things that weren't there ... and then I got sober and two robots called me and asked me to make an album."
On the 33 couples who got married as part of Macklemore and Ryan Lewis' performance:
"I just got a message from the robots ... They wanted me to say that as elegant and classy as the Grammys have been ... the moment when all those couples got married. All that love is fantastic."
(Robert Gauthier / Los Angeles Times)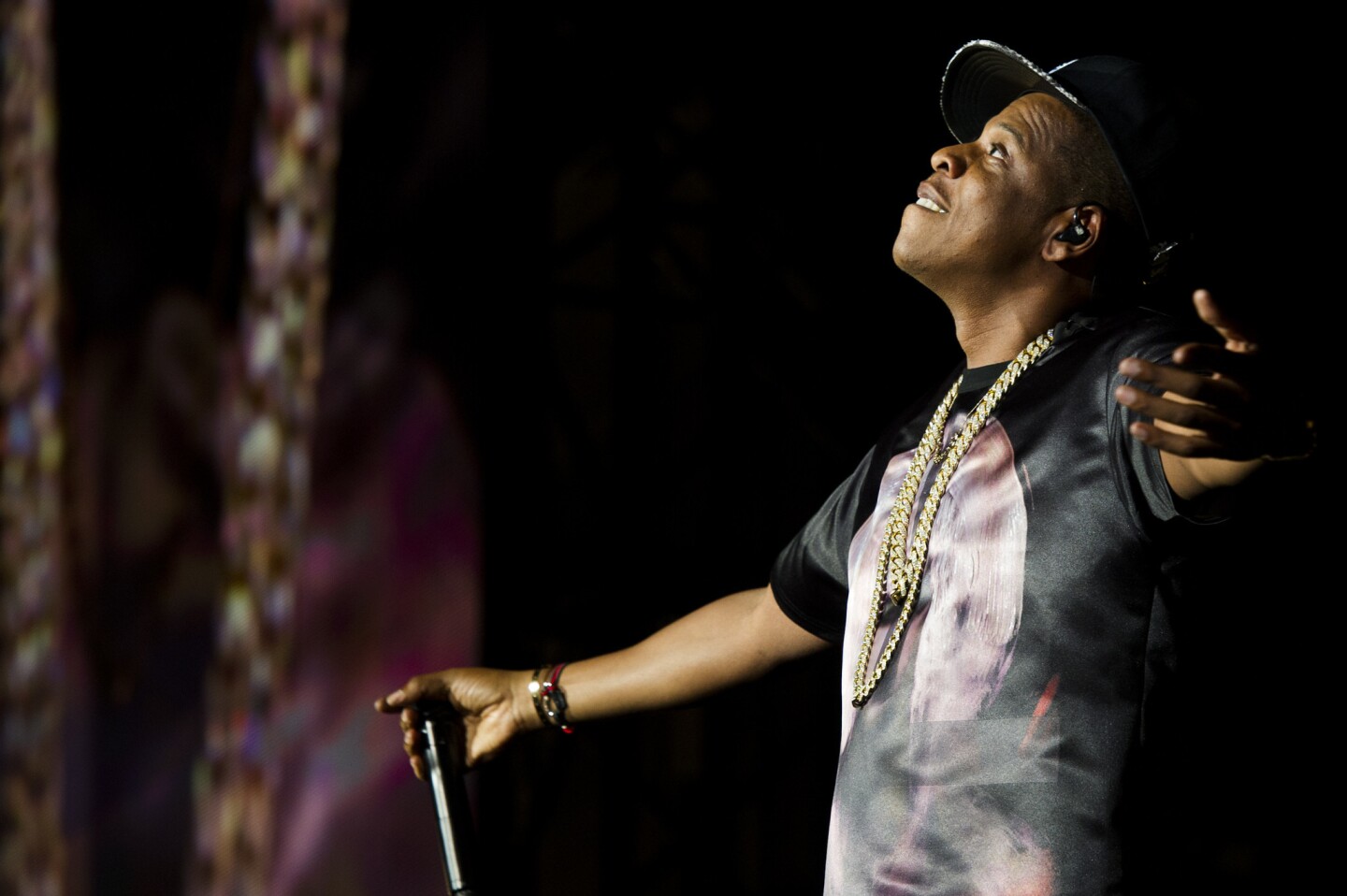 On the stage, directed toward daughter Blue Ivy:
"I want to thank God for this award," he said, "but I also want to thank him mostly for putting this beautiful light of a young lady in my life. ... I also want to tell [daughter] Blue, Daddy got a gold sippy cup for you."
(Charles Sykes / Invision / Associated Press)
Onstage:
"We wouldn't be here if it weren't for Paul and for Ringo," said Dave Grohl, holding the Grammy. "This song was two hours in my studio. I called up Paul and said, 'Hey, man, do you want to come jam with some friends of mine? He came over, we knocked this out in a couple of hours, and to me, that's what rock 'n' roll is all about."
"He said, 'Do you want to come over and do a jam on 'Long Tall Sally?' I said, 'No, we've been there, done that; we should make something up, and that's what this is," McCartney added.
Grohl backstage, on the Beatles' influence:
"I have two kids ... and they are at that age where they are starting to sing along to music, so I thought, well I'll intentionally make sure they have this foundation of music. So I got them this Beatles box set [on] vinyl." McCartney looked on and smiled as Grohl spoke. "I watched them in their bedroom playing with these records all over the floor, just as I did when I was their age. The generational aspect of [what the Beatles did] is phenomenal. There aren't too many things that last forever, and I honestly think with what Paul and the band did has the same effect on this new generation of kids as it did to mine. It's amazing."
(Robert Gauthier / Los Angeles Times)
On winning for country album:
"I got to make a record I poured myself into and that I am so proud of."
(Robert Gauthier / Los Angeles Times)
Onstage with their award:
"First and foremost, I want to thank our fans, the people that got us on this stage," rapper Macklemore said. "Before there was any media, before there was any buzz ... it spread organically through them, and without them, there would be no us."
(Christopher Polk / Getty Images)
On Twitter:
"... @macklemore doing important stuff here. Wow. And holy ... I sang with @Carole_King #!!!"
—
@SaraBareilles
(Danny Clinch)
Pharrell Williams on their win for pop duo/group performance for "Get Lucky":
"Dude, on behalf of the robots, I'd like to say, man, thank you, thank you, thank you. There's a lot of great, like, nominees and we're honored to be considered. Of course, they want to thank their families. And of course, man, the incredible Nile and everybody that worked on the album."
(Robert Gauthier / Los Angeles Times)
On "Summertime Sadness," the remix Gervais won a Grammy for:
"It's a sad ballad that I made into a club [record]. I never expected it to be a Top 40 hit."
On working with Miley Cyrus for his remix of her song, "Adore You":
"She's very touchy about remixes, and is very involved," he said. "It's cool when the artist reaches out," Gervais continued, "and not labels and managers."
(Matt Sayles / Invision / Associated Press)
Best new artist nominee Ed Sheeran said he did not have a speech prepared and had no expectations for the evening:
"I think that would be the worst thing, waking up hung over and finding a speech in your pocket when you didn't win."
(Rob Gauthier / Los Angeles Times)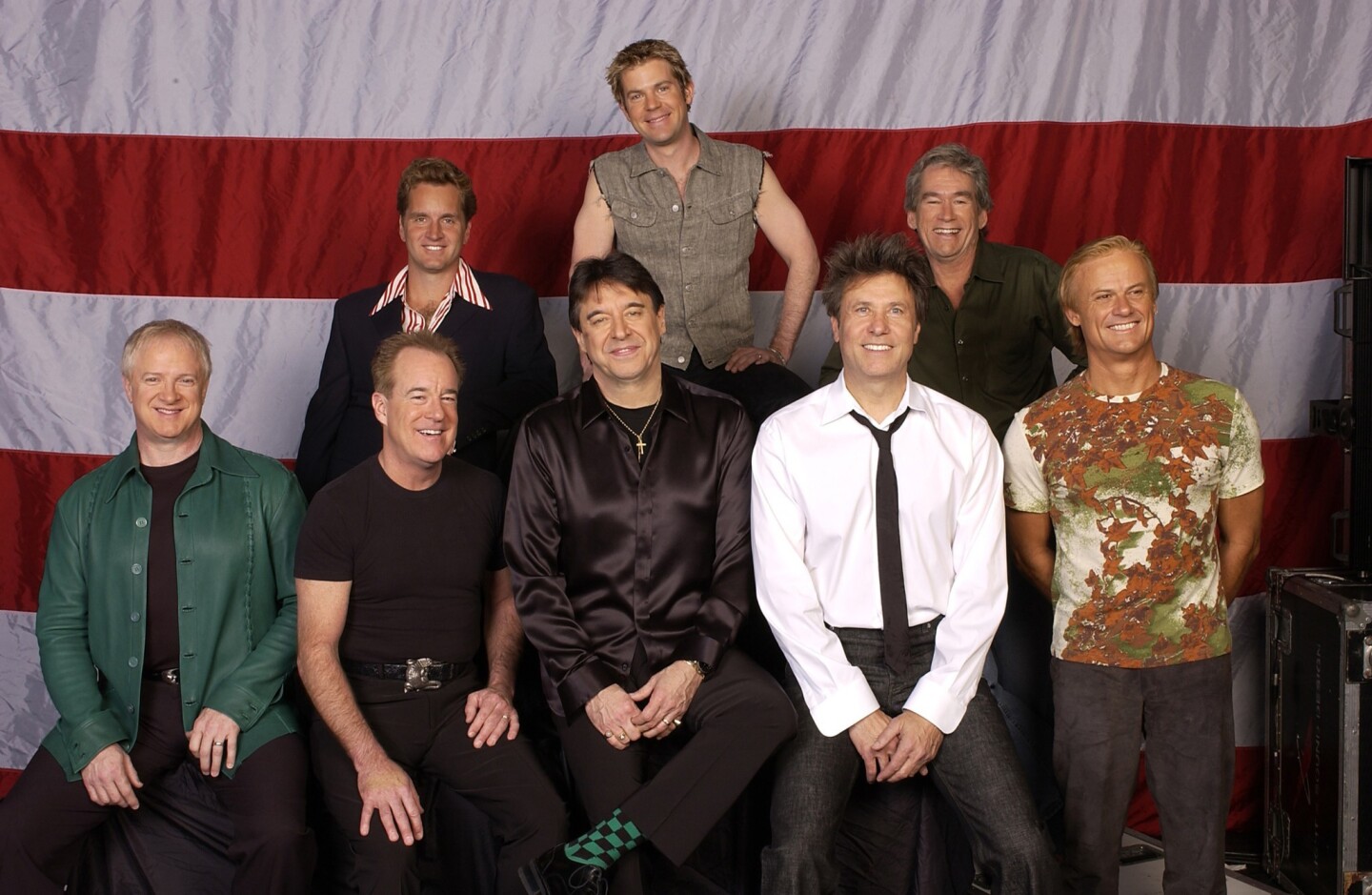 Chicago frontman Robert Lamm (second from right, first row) on the band's first Grammy performance:
"We've performed all kinds of places in our long career. To finally be on the Grammys after not being around when we won [the band was on tour] is a real thrill."
(Hugh Brown)