Why hip-hop, once ostracized in clubs, is ruling the festival circuit
Why hip-hop, once ostracized in clubs, is ruling the festival circuit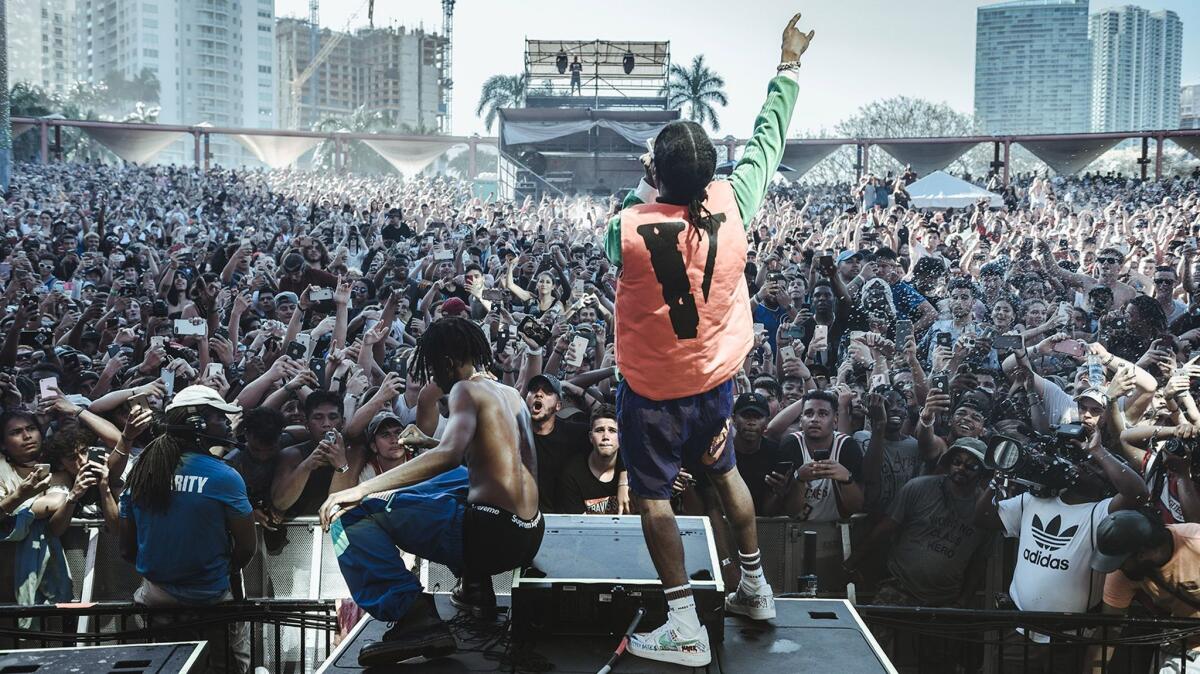 Heaving mosh pits. Vocalists with candy-colored hair and gender-bending jewelry, who stage-dive into crowds of shrieking young fans. Lyrics about chemical indulgences and all-night partying, with guitar-streaked ballads of regret, lost love and nihilism.
Welcome to the new hip-hop festival.
"Rappers are the new rock stars. If you want high-energy concerts with crazy mosh pits, you find that at rap shows today," says Tariq Cherif, co-founder of the roving Miami-based hip-hop festival Rolling Loud.
"It's guys in tight jeans wearing chokers and crazy hair," adds Rolling Loud co-founder Matt Zingler. "It's way more appealing than a DJ."
Zingler's last point — about rappers supplanting DJs — may hold an answer to a question that has bedeviled the festival business since the rise of American EDM.
With a new wave of hip-hop utterly dominant on streaming platforms, a genre once shunted to the sidelines of festivals or overpriced bottle-service clubs may finally be coming into its own as a festival phenomenon.
There have, of course, been successful hip-hop festivals before, notably Rock the Bells. But the newer festivals are no nostalgic genre-trip. They are an accurate assessment of what young fans are listening to, in a format pioneered by EDM. And Rolling Loud — which debuts in Southern California this weekend — is, alongside the likeminded Anaheim festival Day N Night, one of the best-positioned to lead the way.
"Five years ago, EDM was the dominant culture. The artists did huge streaming numbers, booking fees went up by two or three times, and EDC [Electric Daisy Carnival] and Ultra were international events," Zingler says. "It's not about us versus older hip-hop fests, it's more about us versus EDM."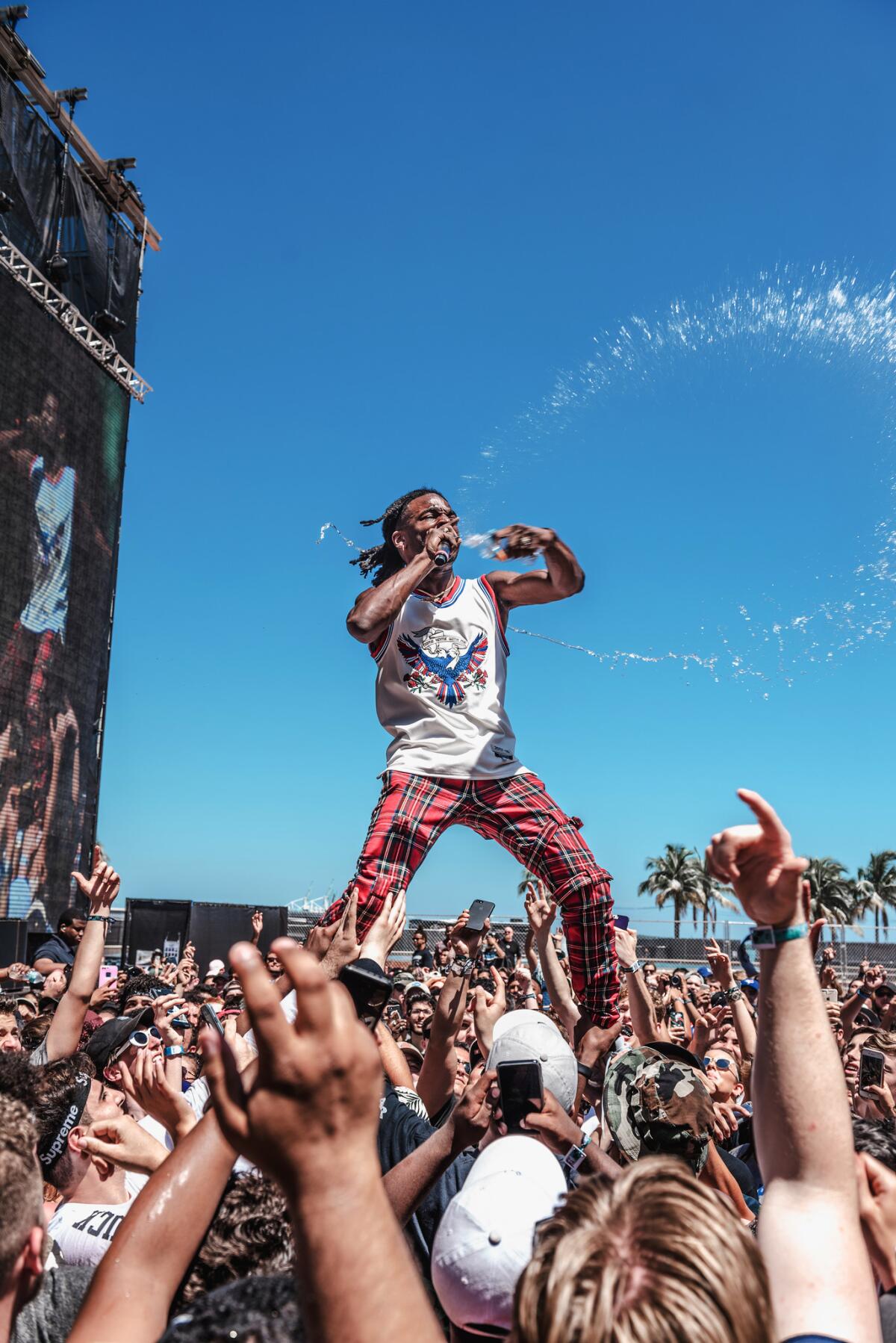 Rappers are the new rock stars. If you want high-energy concerts with crazy mosh pits, you find that at rap shows today.

— Tariq Cherif, co-founder Rolling Loud
It's probably no coincidence that Rolling Loud started its mission in Miami. The Florida city was one of the capitals of American EDM in past years but, more recently, became ground zero for the "Soundcloud rap" movement that championed underground acts with an experimental streak and subversive worldview.
Top scene acts like Smokepurpp, Lil Pump and the divisive XXXTentacion all came from Miami. As their popularity — along with hip-hop more generally — exploded on streaming services, so did Cherif and Zingler's fortunes as concert promoters. Zingler and Cherif, who founded their firm Dope Entertainment as college students in 2010, leveraged their connections in the Miami scene to make Rolling Loud a major fest over the last three years, and their timing couldn't be better.
"Florida is a crazy melting pot. Who even knows what's going on here now?" Cherif says. "Rick Ross, XXXTentacion, Smokepurpp, Denzel Curry. We came up with these artists, we grew as they grew."
"We targeted new artists, people who weren't popular five years ago," Zingler adds. "It does give us an upper hand. Once people pop off, they already know us."
That gave them the leverage to turn Rolling Loud into a global festival brand, with editions now booked for China, Japan, London and around North America. Headliners change regionally: Local hero Schoolboy Q tops this weekend's L.A.-area edition, along with Atlanta superstar Future.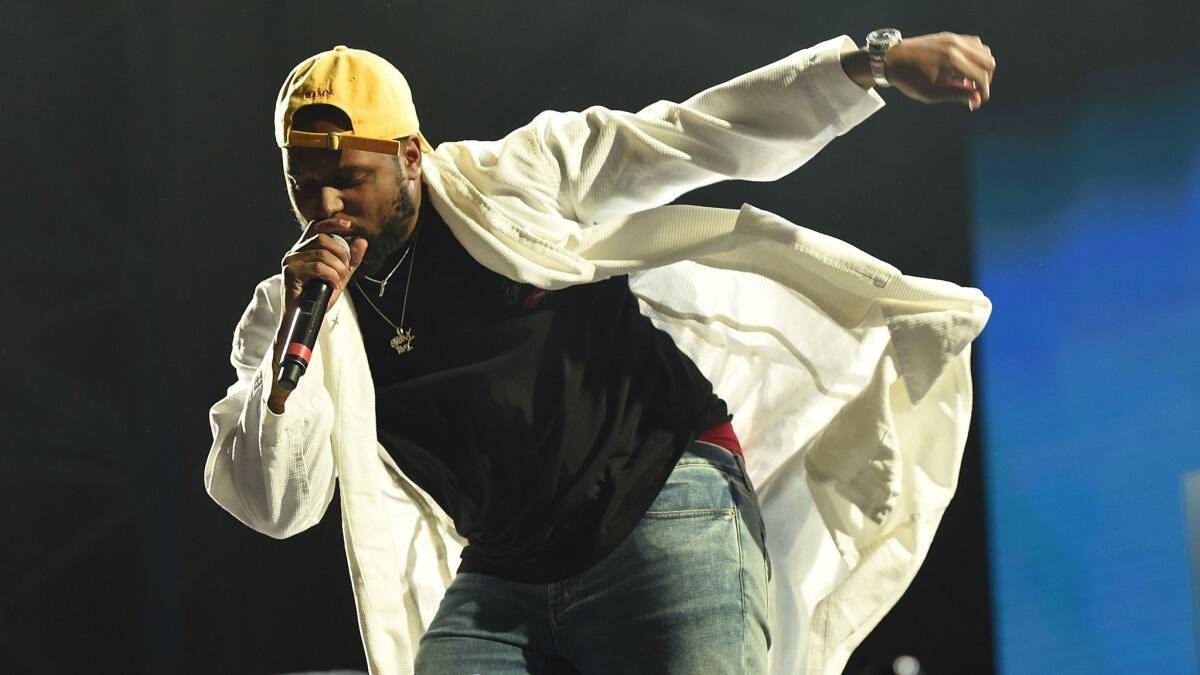 I'll bring up the top streaming songs...and it goes 'Hip-hop, hip-hop, Pop-R&B, Hip-hop, hip-hop, hip-hop. It dominates the top of the charts.'

— Jim Lidestri, BuzzAngle founder
But even rappers unfamiliar to mainstream music fans do huge numbers streaming, and that new energy is what Rolling Loud taps into. Lil Pump's "Gucci Gang," Cardi B's "Bodak Yellow" and Lil Uzi Vert's "XO Tour Lif3" all came to prominence as streaming phenomena before becoming radio staples.
Rolling Loud's arrival coincided with promoters' use of that data to hyper-target festival bookings and pick up on emerging acts well before they break into the mainstream.
For Jim Lidestri, the founder of the music chart-metrics and analysis firm BuzzAngle, hip-hop's dominance on streaming makes it a natural fit for a festival phenomenon. "I'll bring up the top streaming songs in meetings today and it goes "Hip-hop, hip-hop, Pop-R&B, Hip-hop, hip-hop, hip-hop. It dominates the top of the charts," he says. "It's so current. It's what's happening right now."
Geographic data from streaming services provides a valuable tool for promoters. Hip-hop is a famously regional genre, where cities like Miami, Atlanta, Houston, New York and L.A. all have distinct twists and preferences. Trends once perused on mix tapes sold from car trunks can now be quantified.
"Probably the biggest element in that data is geographic. That's what people use it for — Where do I tour? Who should I book? What's strong in my area?" Lidestri says. "But are these the same people that are paying to go to concerts? It's so new, I don't have a clear answer. But I think that it's big enough and so dominant that people are showing up in droves."
Some of the old-fashioned hunches still apply. Zingler says that the internet is only one facet of an artist's appeal, one that grows more mercurial every year.
"Producing a fest, we're not influenced by the internet completely; you can't just jump on a bandwagon," he says. "Realistically, there are so many artists out there that to book them all would cost so, so much. You've got to curate."
That's true globally as well: Rolling Loud's markets are radically different, but the global appeal for the wave of hip-hop is undeniable. And the influence goes both ways: Rolling Loud booked Asia-based acts Rich Chigga and Keith Ape for U.S. dates. Even the very idea of a multi-day fest devoted to new hip-hop is fairly new at this scale. "Rap wasn't historically a big hard-ticket touring sector like it is now," Cherif said.
The scene also comes with some of its own snares. Just like in EDM, there's already the whiff of a bubble, as festivals from Coachella on down try to capitalize on the hip-hop wave. (If you want to see the perils, watch footage of DJ Khaled's derided set at the EDM-heavy Electric Daisy Carnival this year.) Emerging acts have grumbled about Rolling Loud's "pay-to-play" stage at its Miami festival.
For now, Rolling Loud is still independent, but its founders fully expect major promoters or investors to come calling.
"There's a high barrier to entry," Cherif says. "Everything about a festival is hard, but with the lineup, you have to be really careful. Different regions have different tastes. Some artists are requirements; some countries really like artists that were popular five years ago. It's about respect for the market you're coming into. But it shows how big the genre is."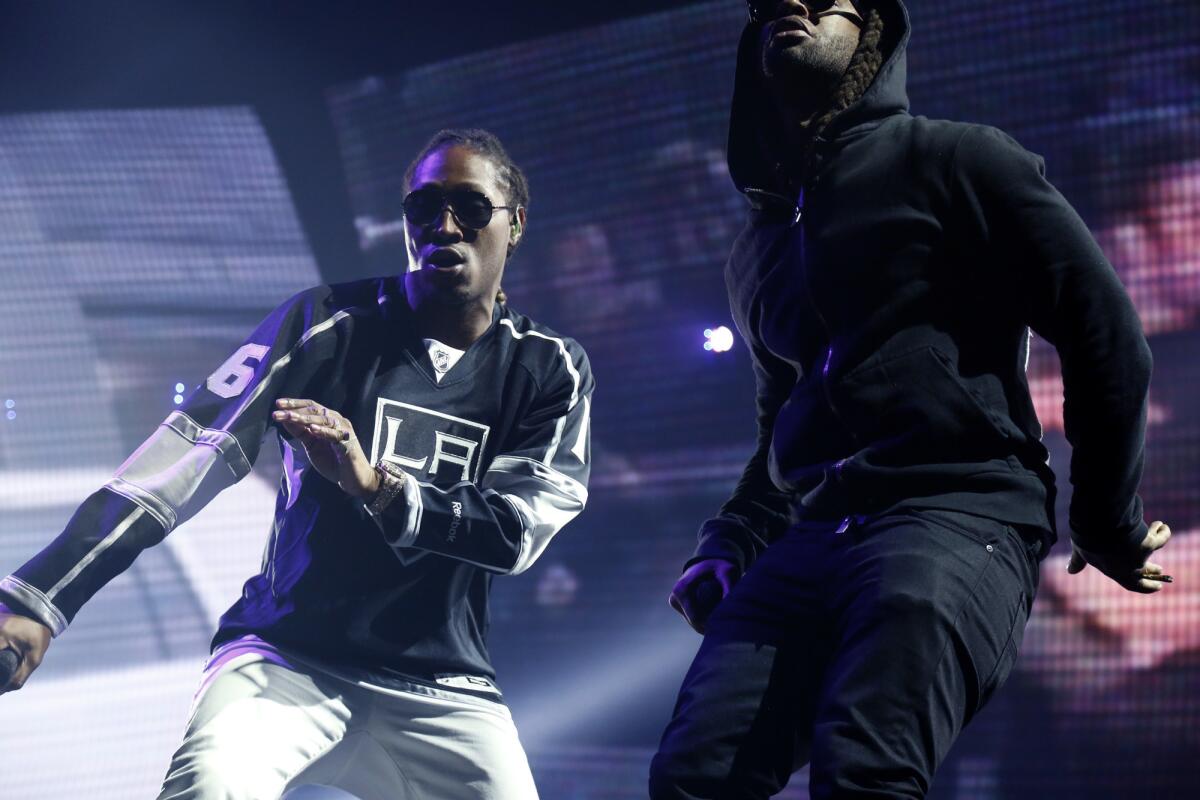 And as in punk, metal, outlaw country or any other transgressive music scene, there will be controversy that festivals would rather avoid. Miami's Rolling Loud festival was nearly canceled this year after local politicians grew nervous about the fest's impact. And sometimes artists bring their own turmoil: XXXTentacion, for instance, did jail time for violent domestic assault. Promoters who book him have faced widespread criticism, including Rolling Loud.
"As of now, he's a free man, and we'll let the courts figure that out," Cherif says. "But we don't take it lightly."
Rolling Loud's success as a global brand came out of the new wave of hip-hop, but its permanence as a festival will likely depend on old-fashioned metrics like political goodwill and the young promoters' ability to deliver amenities and logistics.
For right now, though, as hip-hop ascends the cultural throne, few others are even in a position to come up from behind.
"We don't have any real competition for what we do," Zingler says. "We want to bring it all over the world, but we're not interested in diluting our brand. Everything has its price, but we put everything we have into this and we're not just going to jump in for the money."
---
Rolling Loud
When: Saturday Dec. 16 and Sunday Dec. 17, 1 p.m. to midnight
Where: Nos Events Center, 689 S. E St., San Bernardino
Get our L.A. Goes Out newsletter, with the week's best events, to help you explore and experience our city.
You may occasionally receive promotional content from the Los Angeles Times.