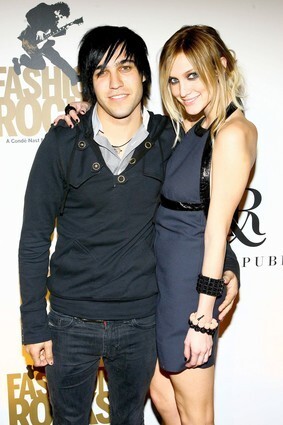 9 Images
Smart marketing or desperate PR ploys?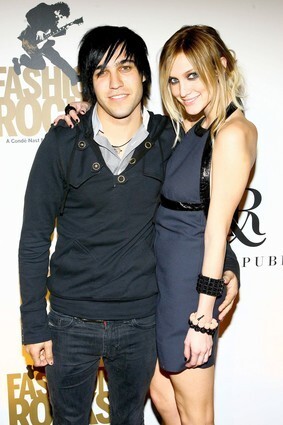 By Deborah Netburn, Los Angeles Times Staff Writer
Something about the latest Ashlee Simpson news cycle feels a bit off. No, not the plastic surgery and not that old lip-syncing fiasco on "SNL."
A few weeks before her album, "Bittersweet World" drops, the celebutabs are lit up with reports that Ashlee and boyfriend Pete Wentz are engaged. Fine. No one can argue that they aren't playing the role of a legitimately lovey-dovey couple in the tabuzines.
But the timing hardly seemed spur-of-the-moment. Contrived, maybe. Considering this is the younger sister of Jessica Simpson, who built her career around a reality show – one about her first year of marriage – suspicions were raised.
And then it snowballed. A few days later the tabloids began to report that Ashlee Simpson was pregnant. Wentz responded with what sounded like an official denial to the press: "This is all news to me," he wrote in an e-mail to MTV. But Simpson was more vague in a subsequent interview, saying, "Some things, you want to keep personal."
Whatever the real story, it's certainly getting her plenty of pre-album-release publicity. The homepages of People.com and Usmagazine.com feature photos of Ashlee "eating barbecue robustly" and "hiding a baby bump."
That's some valuable free publicity, especially if you are a young pop tart whose album is timed for release between two heavyweights like Mariah Carey and Madonna.
But even the heavyweights are pandering for free publicity. Madonna, J-Lo, and Mariah Carey have all taken self-marketing to new levels recently—desperately using the tabloids, the gossip blogs, "American Idol" and their own lives as fodder to promote their album sales.
Or are we just being cynical?
(Scott Wintrow / Getty Images)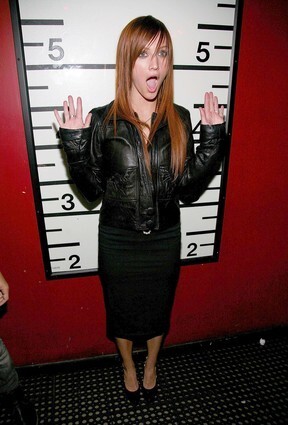 Ashlee Simpson
Less than two weeks before her album was due to drop, a young Ashlee Simpson announced her engagement to boyfriend Pete Wentz. Less than a week later rumors were circulating fast and furiously that Ash also had a little bun in the oven.
Coincidence?
With a dad like Joe Simpson? He got his older daughter a best-selling album by having her proffer her first year of marriage for all to see on reality TV. This was followed by a second daughter who has been relentlessly followed by reality cameras. It would come as no surprise if the announcement of this engagement and requisite baby rumors were all carefully timed. Is it too jaded to think this pregnancy thing isn't necessarily real?
(Astrid Stawiarz / Getty Images)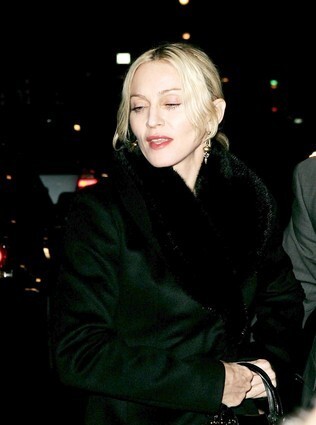 Madonna
The key to Madonna's world domination is her intuitive understanding of marketing ploys -- the lacy corset trendsetting of the '80s, the sex book in the '90s and the earth mama shpiel in the early '00s. As she's gotten older, she's relied more heavily on popular young things to bolster her image, even kissing Britney and Christina at the MTV Music Awards, and more recently tapping Justin Timberlake to sing on her new album. But that video message for Perez Hilton, where she compares herself to the gossip blogger's dog? That a new low, even for Madge from Michigan.
Coincidence?
Can you imagine Madonna asking Perez Hilton who he loves more -- his new puppy or her -- via video, if she didn't have an album to promote? Neither can we.
(Rosie Greenway / Getty Images)
Jay-Z
Nobody believed him when Jay announced he wouldn't be putting out albums anymore in 2003, but it was a great way to improve record sales (just in case!). He put out his first post-retirement album in 2006, and after continuing to turn up in one-off shows, he launched "The Heart of the City Tour" with Mary J. Blige in March of this year. Since then he's remained in the news, signing a record-breaking $150-million deal with Live Nation, and most recently, wedding his longtime girlfriend Beyoncé. Or did he? No one seems to want to go on the record. But why?
Coincidence?
Would the acclaimed rapper/businessman be dodgy about his marriage just to stay in the public eye? Perhaps we'll find out when his blockbuster tour with Blige comes to an end. A few hints here and there is all we'll get for now.
(Matteo Bazzi / EPA)
Jennifer Lopez
One can understand her initial hesitance to make her pregnancy public last year, but the "is she/isn't she?" tabloid questions went on for months, propelling her, oddly enough, through a winter concert tour. How many of her fans showed up just to see for themselves if the diva was "with child"?
Coincidence?
Did she get pregnant for the tour? Probably not. Did she mind the publicity being pregnant on the tour got her? Probably not. After all, when did she confirm the news? On the last night of the tour.
(Scott Gries / Getty Images)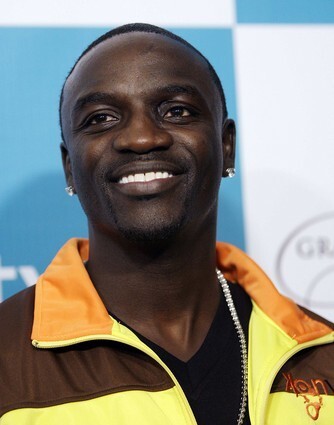 Akon
The hip-hop influenced R&B singer is unquestionably a bad boy. Controversy has long-surrounded this artist, from his simulated sex acts on stage to his supposed part in an auto-theft gang that led to multiple years in prison. But now the website The Smoking Gun has published a report claiming that Akon's rap sheet was exaggerated.
Coincidence?
The Smoking Gun has published a detailed report documenting Akon's supposed arrests and run-ins with the law, comparing them to his comments in the press, which seem to make Akon out to be badder than he really is. Was it all an elaborate ploy to build 50 Cent-style street-cred? Time will tell, but remember, he was selling an album called "Konvicted."
(Kevork Djansezian / Associated Press)
Mariah Carey
There are only two reasons a celebrity agrees to go on "American Idol." The first: she/he has an album to promote. The second: he/she has an old album to promote. In Mariah Carey's case, it was all part of her weeklong media bonanza to publicize her latest record, "E=MC2."
Coincidence?
No way. A record-breaking recording artist on a record-breaking music show, one which showcases the kind of vocal acrobatics and bathetic lyrics Carey is know for? This was a win-win situation for everyone. (OK, maybe not for the female contestants.) And having Carey show up on "Idol Gives Back?" Bonus.
(Getty Images)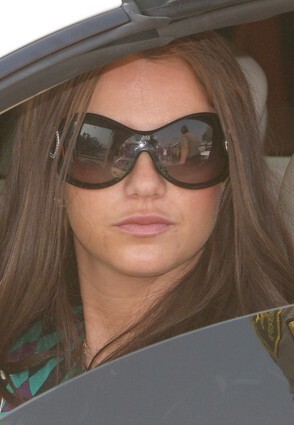 Britney Spears
There is no need to rehash what has happened to pop queen Britney Spears over the past year, but suffice to say the latter half of 2007 saw Spears getting more publicity in six months than most industry stars get in a lifetime. But while she may have had the attention of the press, she had no way to monetize that.
What's a fallen pop star to do? Enter a team of super-producers and a whole lot of music technology—and ta-da! "Blackout"! It wasn't a hit on the level of prior releases, but it charted high and the singles still sounded good in a club.
Coincidence?
Maybe this is a stretch, but it almost appears that this album was planned because of the pre-existing publicity and not the other way around. The only real promotion Spears did was a barely cognizant phone interview with Ryan Seacrest, and that MTV Video Music Awards performance, which we'd all like to forget, but never will.
(Robyn Beck/ AFP/ Getty Images)
Leona Lewis
There's no controversy surrounding the British R&B export, but the timing for the release of this reality-show discovery – Lewis won the 2006 edition of the "American Idol"-like "The X-Factor" – couldn't be better. After all, the Simon Cowell protégé is seeing her "Spirit" top the charts just as "American Idol" is nearing its stretch run.
Coincidence?
Nope. Guess who's coming to "Idol" the week of April 21?
(Damian Dovarganes / Associated Press)