MIRANDA LAMBERT:
Miranda Lambert looks a bit like Sarah Michelle Gellar on "Buffy the Vampire Slayer." The 23-year-old Texan, a "Nashville Star" finalist, is forging a path rather like the Slayer's, armed with a guitar instead of a wooden stake. Her songs of female empowerment and small-town wild-child fun have marked her as one of today's most promising country ingénues. This dust-kicker's more like a superheroine.
(Mane Stage, 5:10 p.m. Saturday)
(Julie Jacobson / AP)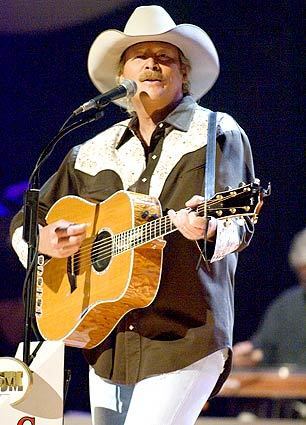 ALAN JACKSON:
Alan Jackson emanates the gentle glow of a truly laid-back gentleman. The golden-haired Georgia native had more than 20 No. 1 hits since sauntering onto the Nashville scene in the 1990s, but he's always seemed as friendly as your neighborhood king of the gas grill. He's currently promoting a live collaboration with Jimmy Buffett and George Strait and since Strait's also on the Stagecoach festival bill, some onstage back-slapping just might ensue.
(Mane Stage, 8 p.m. Saturday)
(Jim Hagans / ABC)
COWBOY NATION:
The music of Chip and Tony Kinman runs like a dusty river through a quarter century of Southwestern music. The brothers fronted antediluvian L.A. punk band the Dils, then invented alt-country in Rank & File. In the late '80s they rode the psychedelic-fuzz wave in the underrated duo Blackbird. Then they took their strange mix of innovation and purism to the wide-open range in Cowboy Nation, a minimalist take on the cowboy songs genre that conjures tumbleweeds and star-dark skies.
(Mustang Stage, 1:50 p.m. Saturday)
(IPTC)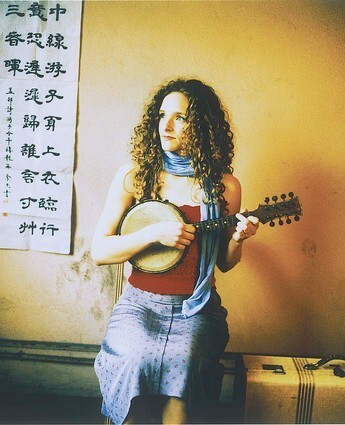 ABIGAIL WASHBURN:
There are wandering musical souls, and then there's Abigail Washburn. The Illinois native took up the banjo while living in China, and her style incorporates elements of that country's musical traditions. She's also a singer in the all-woman bluegrass quartet Uncle Earl, and for her Stagecoach performance, she's bringing her other band, the Sparrow Quartet, featuring banjo virtuoso Béla Fleck. Not bad for a twentysomething who only started playing professionally five years ago.
(Appaloosa Stage, 2:40 p.m. Sunday)


(Bob Delevante)
RAUL MALO:
When Raul Malo sings, the clouds open, the green grass sparkles and dreams do come true. OK, not really. But the former Mavericks frontman does have one of the most memorable voices of the last dozen years. His forthcoming album, "After Hours," features such countrypolitan classics as "Welcome to My World," but for this set he'll surely throw in some of the Latin-flavored stuff that's deep in his Cuban American genes.
(Palomino Stage, 4:50 p.m. Saturday)
(Kristin Barlowe)