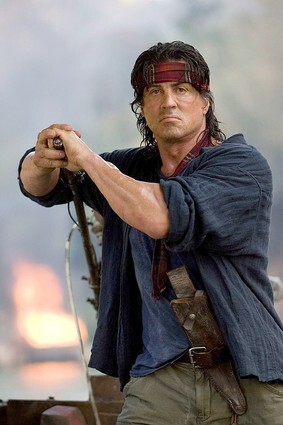 11 Images
Sequels we could have lived without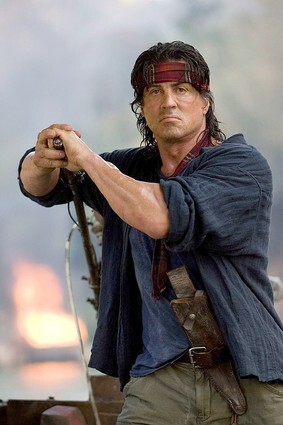 By Susan King, Los Angeles Times Staff Writer
Dear Sylvester Stallone,
Please stop with the sequels. Six "Rockys"? Four "Rambos"? What's next, "Rhinestone II"? "Son of Tango and Cash"? "Stop or My Grandmother Will Shoot?" It would be great to see you in something original.
OK, we admit that the sixth installment of "Rocky" was a lot better than the two most recent sequels to the 1976 Oscar-winning best film. As far as "Rambo," you did give one of your best performances as the Vietnam vet killing machine in the 1982 original, "First Blood," and the 1985 blockbuster sequel "Rambo: First Blood Part II" was one of those it's-so-bad-it's-fun adventures. But 1988's "Rambo III"? It deserved to be tossed down a volcano. Now, you're back with the fourth installment, aptly titled "Rambo."
But of course, Sly, you are not the only person responsible for making bad sequels. Here's a look at a few misguided follow-ups to hits and classics.
(Lionsgate)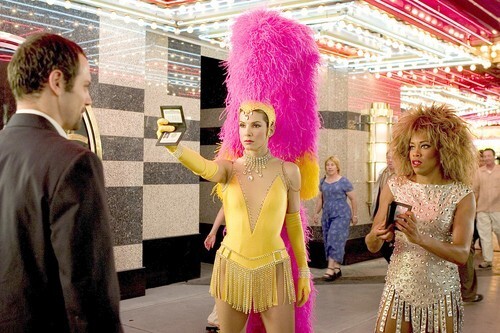 "Miss Congeniality 2: Armed and Fabulous"
Save for the 2005 Oscar-winning best film "Crash," most of Sandra Bullock's film choices of late have been pretty anemic. Especially this 2005 bloated sequel to her 2000 hit "Miss Congeniality." The first installment wasn't exactly brilliant comedy, but Bullock gave it the old college try and had solid support from Michael Caine, Candice Bergen and William Shatner. But this time around, even Sandy can't save this fizzling farce, which finds FBI agent Gracie Hart dealing with the fact that she's become so famous after she impersonated a beauty queen contestant that she's turned into a PR diva for the FBI. ("Armed and Fabulous" isn't even as good as Bullock's other sequel, the lamebrain "Speed 2.")
(Frank Masi / Warner Bros. Pictures)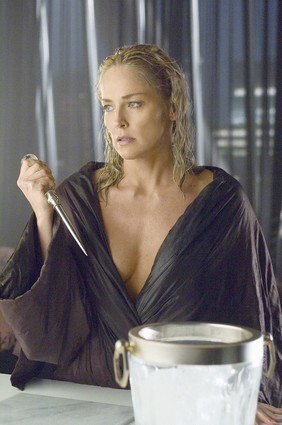 "Basic Instinct 2"
At one point David Cronenberg supposedly was in talks to direct this 2006 sequel. Benjamin Bratt, Kurt Russell and Pierce Brosnan were among the names bandied about to play Sharon Stone's latest conquest. But she ended up rolling around in bed with corpulent Britisher David Morrissey, who is a fine actor, but not really a love machine. And director Michael Caton-Jones, who has done decent work over the years, seemed at a loss as to how to sex up this silly mystery thriller. Stone had been kicking around Hollywood for over a decade when she hit superstardom in 1992's "Basic Instinct" as the crime novelist Catherine Tramell, who may or may not have killed her love with an ice pick during the throes of passion. In this outing, Tramell is now living in London and the center of a police investigation after another mysterious death of her latest boyfriend. Stone takes off her clothes once again with great abandon. But the film has as much sex appeal as a glass of milk. Winner of the Razzie for worst film of the year.
(Jaap Buitendijk / Sony Pictures Releasing)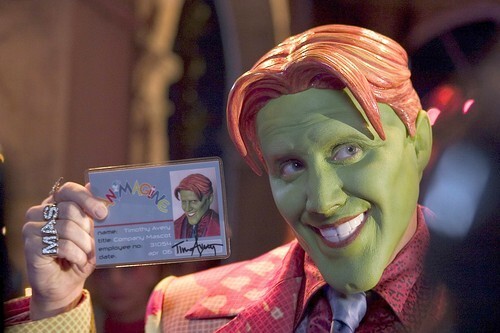 "Son of the Mask"
The original 1994 "The Mask" was smokin' because Jim Carrey was a manic hoot. But this 2005 sequel? It's filled with big-budget special effects -- and a non-existent script and uninspired direction. Star Jamie Kennedy is funny in drips and drabs, but he's no Carrey. And in this, he's not even Carrot Top. Kennedy plays a young cartoonist who finds a shape-shifting magical mask that Loki (Alan Cumming), the Norse god of mischief, has lost. And it just so happens that Kennedy dons the mask the evening he and his wife (Traylor Howard) conceive their son Alvey, who inherits the shape-shifting qualities.
(Vince Valitutti / New Line Cinema)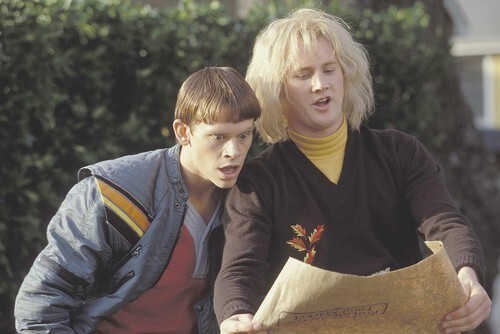 "Dumb and Dumberer: When Harry Met Lloyd"
Totally mind-numbing sequel to a 1994 hit Carrey comedy. Carrey and co-star Jeff Daniels are nowhere to be found in this 2003 comedy and neither are the Farrelly brothers, who wrote and directed the original, "Dumb and Dumber." Instead we have Derek Richardson and Eric Christian Olsen as the high-school aged Harry and Lloyd. The gross-out humor may appeal to those with the lowest of low-brow tastes. The film also wastes the talents of Eugene Levy, who plays the boys' corrupt high school principal.
(Frank Masi / New Line Productions)
"Beyond the Poseidon Adventure"
The 1972 "The Poseidon Adventure," about a group of brave survivors of a toppled ocean liner who find their way to safety, is one of the great popcorn disaster films of all time. Just watching Shelley Winters swim underwater to the save the group is worth the price of admission. But this 1979 sequel is one big disaster -- drowning in bad acting, directing and writing. Irwin Allen is back as producer, and he gathered another stellar cast -- Sally Field, Michael Caine, Telly Savalas, Shirley Knight, Karl Malden, Shirley Jones, Peter Boyle and Jack Warden. But they can barely tread water.
()
"Jaws 2," "Jaws 3-D" and "Jaws: the Revenge"
All the sequels to Steven Spielberg's landmark 1975 thriller "Jaws" have sunk like a stone.
()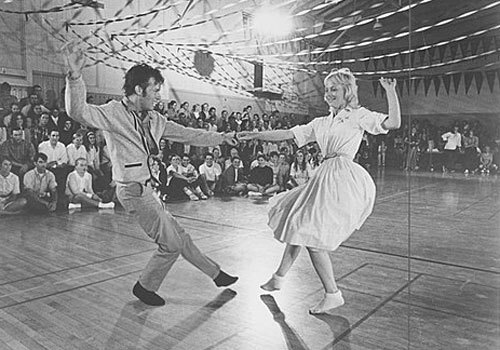 "More American Graffiti"
The 1973 "American Graffiti" (shown here), George Lucas' humanistic tale set in a small town in 1962 on the last day of summer, is a landmark coming-of-age film. But the same can't be said for this muddled 1979 film set a few years after the original. Without Richard Dreyfuss, who was the soul of the original, the sequel was rudderless.
(Universal Studios)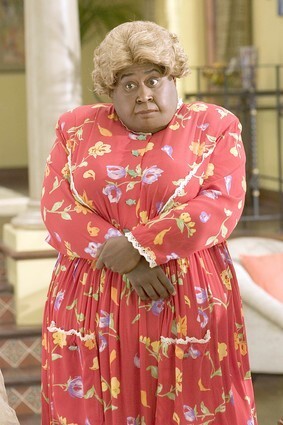 "Big Momma's House 2"
Though critics didn't exactly dance in the aisles with the 2000 original, "Big Momma's House" was one of Martin Lawrence's biggest box office hits. Following in the steps of Eddie Murphy in "The Nutty Professor," Lawrence donned a fat suit, wig and tons of latex to play the tough-talking Big Momma. But this 2006 sequel, in which "Big Momma" is forced to become a nanny to three kids, is as lumpy as her thighs.
(John Johnson / 20th Century Fox)
"Star Wars: Episode 1: The Phantom Menace"
Jar Jar Binks. Enough said.
(Keith Hamshere / AP)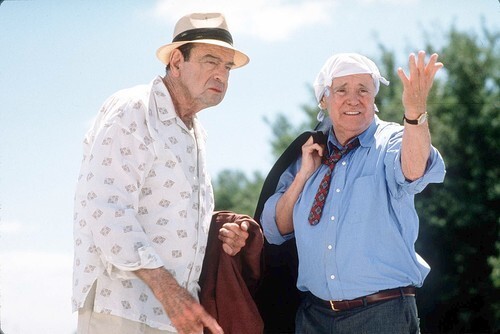 "The Odd Couple II"
Jack Lemmon and Walter Matthau were a couple of swells -- actors who could handle comedy and drama with the greatest of ease and had an amazing chemistry together on screen. They first teamed up in the 1966 Billy Wilder comedy "The Fortune Cookie" for which Matthau won a supporting actor Academy Award as Lemmon's sneaky lawyer brother-in-law. But they are best known for playing the mismatched roomies Oscar and Felix in the 1968 film version of Neil Simon's hit play "The Odd Couple." So on paper, it probably looked like a great idea 30 years later to get Simon to write a sequel for the pair. But the jokes were as stale as week-old rye bread. And there are a few tasteless moments that make you want to cringe. Lemmon and Matthau made an Olympian effort to make this 1998 film funny, but it's all for naught. What makes "Odd Couple II" even sadder is that this was their last film together. Matthau died two years later, with Lemmon following in 2001.
(Marsha Blackburn / Paramount Pictures)