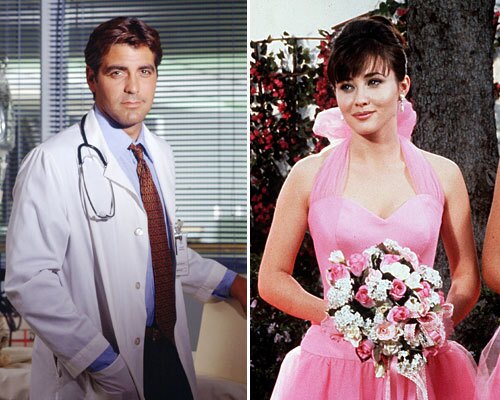 15 Images
Best and Worst: TV comebacks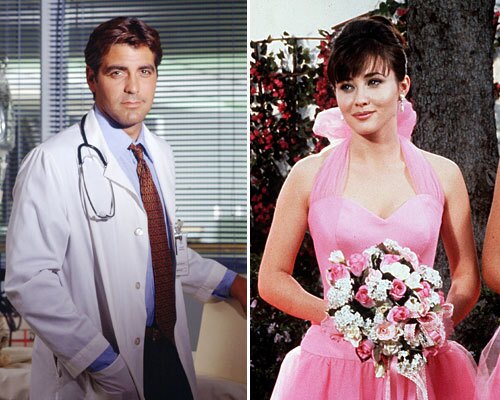 There are few things better than reconnecting with old friends. Except when they're now-famous old friends on TV.
We're heading into a surefire winner of a doubleheader this spring: Megastar George Clooney's
Dr. Ross
will check back into "ER" tonight as the long-running hospital drama prepares for the big goodbye on April 2, and Shannen Doherty's bad girl-gone-good
Brenda will resurface
-- with child in tow? -- on "90210" for its season ender.
But not all reunions have resulted in heartwarming nostalgia. We rate history's biggest TV comebacks, from David Duchovny's triumphant return to "The X-Files" to Clay Aiken's awkward fan encounter on "American Idol."
(Clooney / NBC, Doherty / Twentieth Century Fox)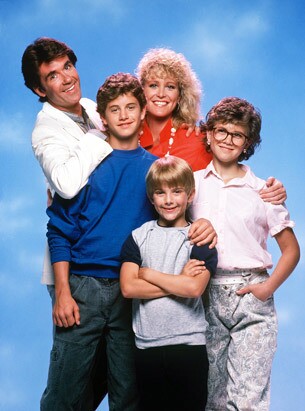 'Growing Pains'
The classic '80s comedy featuring the Seaver family seems like one show in which unexpected deaths and internal drama wouldn't be too much of an issue, but ABC's comedy "Growing Pains" certainly had some during its ratings peak and subsequent decline. Tracey's Gold's past problems with eating disorders resurfaced when her character, Carol, was called "fat" on the show. These insecurities deepened and Gold exited in the middle of the seventh season and checked herself in for anoxeria treatment. Thankfully, Gold managed to step into the shoes of Carol Seaver for the two-part series finale a few months later.
Better off gone
: Although closing this family series without the Seavers' oldest daughter would have been a huge setback, Gold was still in the hospital undergoing treatment when she filmed the last two episodes and the timing couldn't have been worse. Looking back at the final episodes is a painful reminder of the harsh pressures actors -- especially young actors -- face.
-- Kate Stanhope,
LATimes.com
(ABC)
'Dallas'
Patrick Duffy has the distinction of invalidating an entire season of what was then one of television's most-watched shows. Duffy, who played "good son" Bobby Ewing, wanted out of his contract, and the writers gave it to him on the losing end of a hit-and-run. The show suffered without the character, though, so he was brought back during a famous shower scene... which rendered the preceding season all a dream.
Better off gone:
The producers were no doubt wishing they were just dreaming when Duffy's return caused this once-fervent fanbase to turn on them like rabid dogs.
()
'The X-Files'
Fox Mulder disappeared when Duchovny's movie career was taking off. Mulder was "in hiding" for much of Seasons 8 and 9, but reemerged toward the end of Season 9 (the show's last) to explain ... well, not much of anything. In the feature film "X-Files: I Want to Believe," Mulder was still a fugitive, but was allowed to work with the FBI on the movie's missing-persons storyline.
Best comeback:
Although the end of the series didn't give fans much closure, Duchovny's return to the character opened the door for more movies.
--Andy Grieser,
Zap2It.com
(Fox)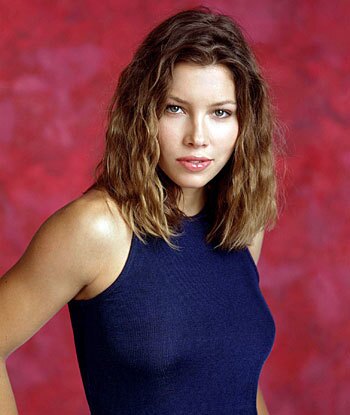 7th Heaven
On this long-running family drama, Matt was the dreamy Camden kid, Lucy was the annoying one, Ruthie was the cute one and Mary was the Camden every teenage girl wanted to be BFFs with. A tomboy who loved basketball and boys, Mary's (and Biel's) time on the show got bumpy quickly as Mary was arrested, began drinking, went into major debt and refused to go college. In real life, Biel was reportedly frustrated by show's squeaky clean image and ended up half-naked (and under age!) on the cover of
Gear
magazine. She left the show the next season but made notable cameos in later years as Mary finally got her life together and, in what was supposed to be the show's last episode in 2006, graduated from college alongside her brother Matt (Barry Watson).
Better off gone
: Although Biel's character was one of the five original Camden kids, by the show's 10th season there were new kids, grandkids and kinda-sorta family members like Haylie Duff running around, so the finale felt a little cramped with the return of Biel. Also, after this finale drew stellar ratings, the WB-turned-CW announced it was bringing the show back for another season and another, more anticlimactic finale the next year.
-- Kate Stanhope,
LATimes.com
(The WB Network)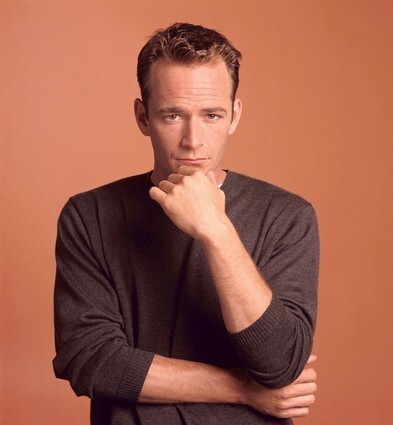 Beverly Hills, 90210
Dylan McKay (Luke Perry), the lovable and complicated bad boy of West Beverly High, was caught up in more than one love triangle during his years on the show. Though he had on-and-off romances with Brenda (
Shannen Doherty
) and Kelly (
Jennie Garth
), in Season 6 he married a woman who was later accidentally killed by her father. Perry exited the show and didn't return until Season 9, still hung up on Kelly and still mourning his dead wife.
Best comeback
When Dylan left the show, our hearts did too, so it was nice to see him back where he belonged. Now if he'd only agree to appear on the new "90210" …
(Fox)
'That '70s Show'
Topher Grace
and
Ashton Kutcher
, who played Eric Foreman and Kelso, respectively, left the show after the seventh season to focus on their film careers. Unfortunately, new cast member Josh Meyers (brother of "SNL's" Seth Meyers) couldn't fill the void left by the two main characters and the show came to a close the next season. However, Grace and Kutcher returned to Point Place, Mich., on Dec. 31, 1979 for the final night of the '70s and the final episode of the show. After having left longtime love Donna behind for Africa, Eric returns right before the clock strikes 12 and apologizes to Donna before kissing her.
Best comeback:
The gang appropriately bids the decade farewell together with one last circle. Donna and Eric's romantic future remains open-ended while Fez finally gets the girl of his dreams since season one, Jackie.
-- Kate Stanhope
LATimes.com
(Michael Lavine / Fox)
'Ally McBeal'
Gil Bellows, who played Ally's longtime love interest Billy Thomas on the
David E. Kelley
show, had announced he was leaving earlier in the third season but few saw the March 27, 2000, episode coming when Billy reveals he has a brain tumor and then drops dead in the middle of a trial during his closing arguments. When the show came to a close in 2002, Ally comes face-to-face with the ghost of Billy as she prepares to move from Boston to
New York
for the sake of her daughter.
Better off gone
: Billy and Ally's long past was one of the main arcs in the show's first season and Bellows' premature departure certainly didn't help the show as it limped through five uneven seasons. Bellows "cheated" death and returned to the show as a "ghost" multiple times, including the series finale. But unless you only play that card once, the "ghost" angle is so overdone.
-- Kate Stanhope,
LATimes.com
(George Lange / Fox Broadcasting Co.)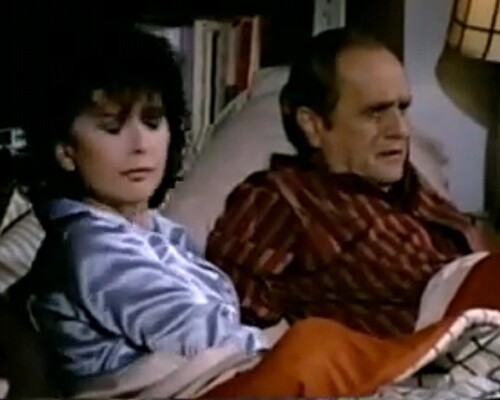 'Newhart' to 'The Bob Newhart Show'
Bob Newhart never left the Stratford Inn in "Newhart" but in the finale, he did return to his former show, wife and bed. As madness seems to take over his Vermont inn, Newhart is struck on the head with a golf ball, and wakes up in a very familiar bed for those who watched his previous hit show, "The Newhart Show."
He tells TV wife Suzanne Pleshette the details of his strange dream-life
where nothing made sense, "the maid was an heiress ... and then there were these three woodsmen. And I was married to a beautiful blond." As they turn off the light, Newhart delivers his final, droll comment, "You really should wear more sweaters."
Best comeback:
With the crazy cast of characters residing in "Newhart's" inn, it often did seem a dream. Returning to "The Newhart Show" gave the audience a nostalgia fix as they once again said goodbye to Bob.
-- Rebecca Snavely,
LATimes.com
(YouTube.com)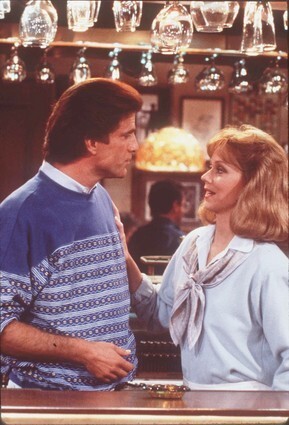 'Cheers'
The uptight and erudite Diane Chambers (Shelley Long) flirted with bar owner Sam Malone (
Ted Danson
) for five seasons before she got an opportunity to write a book and left the bar. Six years later in the season finale, it was revealed that her book deal had fallen through and she instead became a successful TV writer. After various shenanigans, Diane and Sam decided to rekindle their romance ... only to back down at the last minute and say goodbye for good.
Best comeback
Fans once again got to enjoy the undeniable chemistry between Sam and Diane, which was oh so rudely interrupted by that upstart Rebecca Howe's (
Kirstie Alley
) presence.
-- Hanh Nguyen,
Zap2it.com
(NBC)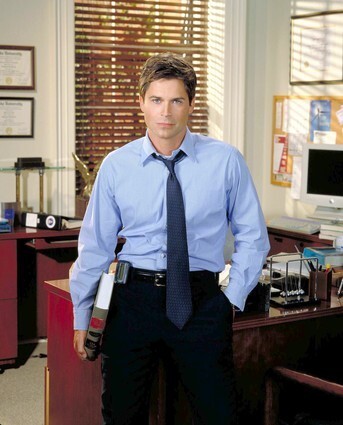 'The West Wing'
The idealistic, unlucky-in-love Sam Seaborn (Rob Lowe) served as the fiendishly articulate deputy communications director for President Josiah Bartlet (
Martin Sheen
). Later, he decided to run for Congress to represent
Orange County
in a special election in which the Democratic candidate posthumously defeated the Republican incumbent. Seaborn lost and quit politics for law, but at the end of the series, was recruited to be the Deputy
White House
Chief of Staff for the new Matt Santos (
Jimmy Smits
) administration.
Best comeback
Seeing Seaborn recruited once again echoed the shiny new idealism from his recruitment in the pilot.
-- Hanh Nguyen,
Zap2it.com
(James Sorensen / NBC)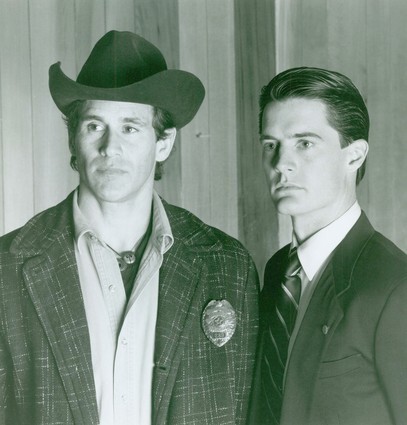 'Twin Peaks'
"Twin Peaks" went from one of the most successful and unique shows (two words you don't hear together very often) to going on an "indefinite hiatus" in its second season after the Laura Palmer murder was solved. David Lynch reportedly abandoned the show he helped create but returned to direct the final episode in 1991.
Best comeback:
Once the show's DVD box set was released in 2007, commentary from Lynch revealed his true angst against ABC for forcing him and co-creator Mark Frost to reveal Laura Palmer's killer and essentially wrap up the mystery at the center of the show's first season. However, no matter the hard feelings between Lynch and ABC, there was no other way for this truly quirky and utterly Lynch-esque show to bow out than with the director himself behind the camera.
-- Kate Stanhope,
LATimes.com
(Los Angeles Times File Photo)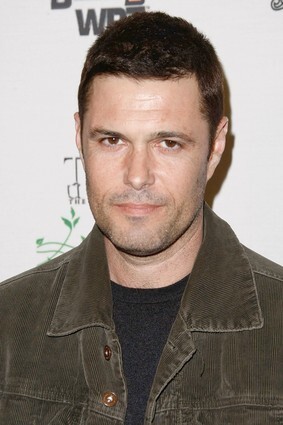 '24'
Tony Almeida (Carlos Bernard) just might be more resilient than Jack Bauer. Bauer's wingman-turned-criminal-turned-wingman has been shot in the neck, held hostage by an assassin, and stabbed in the chest with a shot full of the deadly hyoscine-pentothal. But at the start of Season 7, Almeida returned from the almost-dead, revived by another injection of magic drugs.
Best comeback:
Unfortunately for "24" fans, Almeida's return had been leaked months before the season premiere. But producers kept us hanging, wondering if he (and his shaven head and chin hair) had really crossed over to the dark side, for a handful of episodes.
-- Denise Martin,
LATimes.com
(Michael Buckner / Getty Images)
'Spin City'
Michael J. Fox
announced he was suffering from Parkinson's disease in 1998, so his role on the show was reduced and costar
Heather Locklear
was added. But when symptoms of the disease worsened, Fox departed from the show in 2000 to spend time with family and raise money for Parkinson's research.
Charlie Sheen
stepped into the starring role for the series' last two seasons. In the final season, Fox returned once again to the role of Mike Flaherty.
Best comeback:
Fox brought goodwill with him and though it was heartbreaking to see the boyish actor beginning to show the wear and tear of the disease, his return brought pep to a show that was slowly fading away.
--Patrick Kevin Day,
Latimes.com
(ABC)
"The Practice"
Ah, all that Plan B-ing witnesses and clients eventually got to Bobby (Dylan McDermott), founder of Boston law firm Robert Donnell and Associates. He exited when that conflict between legal ethics -- the firm had little left -- and personal morality caused him a nervous breakdown.
Better off gone:
The ending of the show, which gave rise to the lighter "Boston Legal," saw the final shuttering of the firm. It was as morose as Bobby's final disposition.
-- Denise Martin,
LATimes.com
(Vivian Zink / ABC)