The Sunday Conversation: From Harlettes to Harleys to Donuts, Katey Sagal has lived a colorful life
If you didn't already know Katey Sagal from her role as tacky housewife Peg Bundy in the long-running Fox sitcom "Married... With Children," you may have discovered her later as Gemma Teller Morrow, the leather-clad mother hen of a California biker gang in the FX drama "Sons of Anarchy."
But the actress, 63, has led a life as colorful as any of her characters, some of which you can read about in her memoir "Grace Notes: My Recollections," released earlier this year. Raised in a showbiz family in Los Angeles — her parents were introduced by Norman Lear — she spent years trying to make it big in music, toiling as a singing waitress and performing backup for Bob Dylan, Etta James and Bette Midler. Sagal released an album of covers in 2013 and performs regularly with her band, the Reluctant Apostles.
The actress and mother of three returned to her sitcom roots last year with "Superior Donuts," in which she stars as Officer Randy DeLuca, a cop in a rapidly gentrifying Chicago neighborhood. The series returns to CBS Monday for a second season.
Gemma was a complicated woman. What do you think of her now that you have a little distance from the show?
I have enormous affection for her. She was so loyal to family, which is kind of my value system as well, but with an entirely different approach to that loyalty. I didn't think at all that she was a bad person. It was really fun to play somebody that had such base instincts, and followed through with them. You know she didn't just think about kicking your ass, she would kick your ass. We all have that instinct, but we don't always act on it.
Your husband, Kurt Sutter, was the showrunner and creator of "Sons of Anarchy." Was it challenging to work together like that and would you do it again?
I would always work with him. He's a really, really great writer. We definitely had our growing pains when we first started it, because the tendency was to bring it all home. We found a really good boundary in that he was the writer and I was the actor. What I really learned by living with [a writer] is my job as an actor is to interpret what they're creating, it's not to say "this is what I think should happen."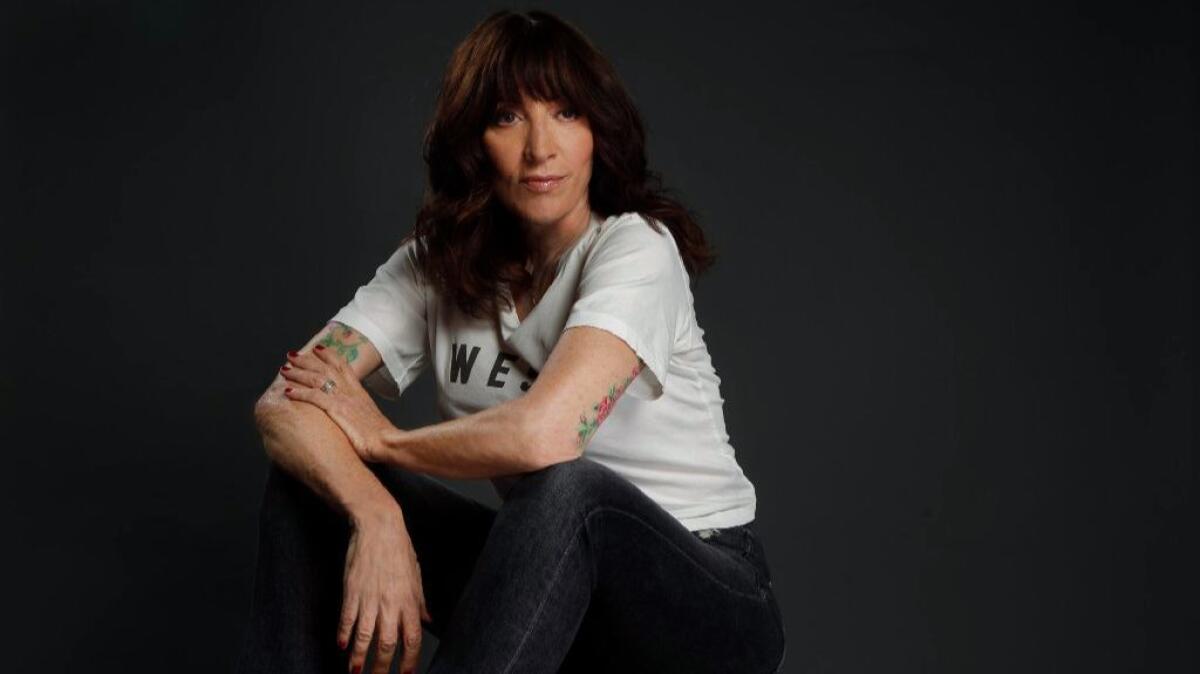 Between Peggy and Gemma, you've played two characters with very distinct looks. Does that help you as a performer?
Oh yes, absolutely. With Peg I liked the idea of playing a character who really didn't look like me. That I could then slip into my other life and it wouldn't be a big deal. When I would take all that drag off, I would look completely different, whereas Ed [O'Neill] couldn't do that as well. I remember at the height of "Married... With Children," and we would be going somewhere and people would just be screaming "Al Bundy!" And I could go along pretty much unnoticed.
With "Sons [of Anarchy]" there was something about fitting into the leather, and the shoes, and just the whole look that definitely helped define her toughness.
Did you keep anything from "Sons of Anarchy"? Gemma had some pretty cool leather.
I kept one piece — in the pilot episode she wore this long leather coat. And I have that coat. And I have the Peg Bundy wig in a plexiglass box at our house in Idaho, in a nice cool place so it doesn't disintegrate.
There must have been more than one wig, right?
You know, actually there wasn't. The first two or three seasons of that show I would do that to my hair, and finally when we got some success they broke out the bucks and they bought me this wig. What I remember was it was just the one. And it lasted for the last eight years of the show.
Did you think the show — or your acting career — was going to go anywhere? Fox was a fledgling network at that point.
I had just sort of dipped my toe in an acting career. I'd done one show ["Mary"] that lasted 13 episodes and I just thought, well that's done. Then "Married... With Children" came along. I thought it was hysterically funny, and I thought nobody will ever watch this, and it was on this network that nobody had ever heard of. On the premiere night they would play it three times in a row because they didn't have any programming.
Would you be open to a "Married With Children" revival? They're all the rage.
I actually would. I thought it would be really fun to do it like on Netflix where we could swear. Every year it kind of comes up. Ed can't do anything because of "Modern Family," I probably can't do anything because of ["Superior Donuts"] and so it just never seems like the right time, but I would be definitely be open to it. We'll see. True to Bundy form, it probably won't happen.
So what motivated the change to acting?
I was very adamantly not going to be an actor. Music was my first love. I was going to be a singer-songwriter. I made two records, then I would get backup gigs and go on the road. But when I was in my late twenties it started to dawn on me that this isn't really happening. These friends of mine asked me to be in a musical and I got spotted by a theatrical agent. Then within six months I started working, and then within nine months I was on television. It happened very quickly, but it was kind of a conscious decision. I didn't want to keep being a struggling artist.
Do you think it helped that you didn't have your heart set on it?
Oh yeah, 100%. I got asked by CBS to come read for this sitcom, "Mary." Danny Devito was the director, and it was with Mary Tyler Moore. And I was like, are you kidding? I just went in not caring if I got it, and not nervous because I just thought this is not what I do. It was the greatest lesson in not putting too much emphasis on the results.
You performed with Bette Midler as one of the "Staggering Harlettes." She's such an accomplished performer. Did you learn from her?
She taught me so much about being disciplined and having a good work ethic. She taught me musically, the singing I did with her was all very intense harmony parts. I could never read music and I was always pretending I could read sheet music, but with her I just had to really learn how to sight-sing. I used to stand backstage and watch her night after night ,and she would do the same thing, but it would be like she was doing it for her first time. And she would make me cry, and make me laugh.
And is it true that you got fired by Bob Dylan?
I was like 19 or 20 years old. I shouldn't have been in the band in the first place. I'd already been in a band with one of these girls that was a friend of Bob's. She said Bob's looking for singers, come with me to the rehearsal. So I went. He just hired us, he didn't even listen to us. So before I knew it, I was in the band. I worked with him for like two months in rehearsal, then he fired all of us girls a week before the tour. But I still always consider it like I sang with Bob Dylan. I don't care if it was a week, you know what I mean?
Were there any surreal moments from that period in your life?
When I was singing with Etta James, we opened for the Rolling Stones. It was either the Forum, or the Anaheim Convention Center. I'd never sung in front of that many people. That was pretty surreal.
You were a big Beatles fan though, right?
Well, I was a George Harrison maniac. I did like the Beatles, but they were a little squeaky clean for me, I kind of dug the Stones more. I was caught on tape at a Beatles performance, screaming for George Harrison, and then escorted home by the police. I was 11 or something. They did a benefit in the neighborhood near where I lived. If you YouTube Katey Sagal and the Beatles it will come up.
Your parents both died when you were young. How did that shape you?
I kind of went down the rabbit hole there for a minute, and it was a hard time throughout my twenties, because they died within five years of each other. I kind of just checked out for a while. Then I came out of it. Now I would say I have an enormous appreciation for life. I really am grateful, not to sound really super corny, but for really simple beautiful things. They say when your parents die is when you finally grow up, so I grew up young.
Overtime
I'm reading "Ghettoside" [by former L.A. Times reporter Jill Leovy]. I really like that. I'm late to the "Game of Thrones" thing so I've just been binge-watching it, I'm on Season 7 finally. It's pretty amazing. I've been listening to Tom Petty a lot lately. It's really sad that he died. I always turn to Tom Petty. He's an incredible songwriter.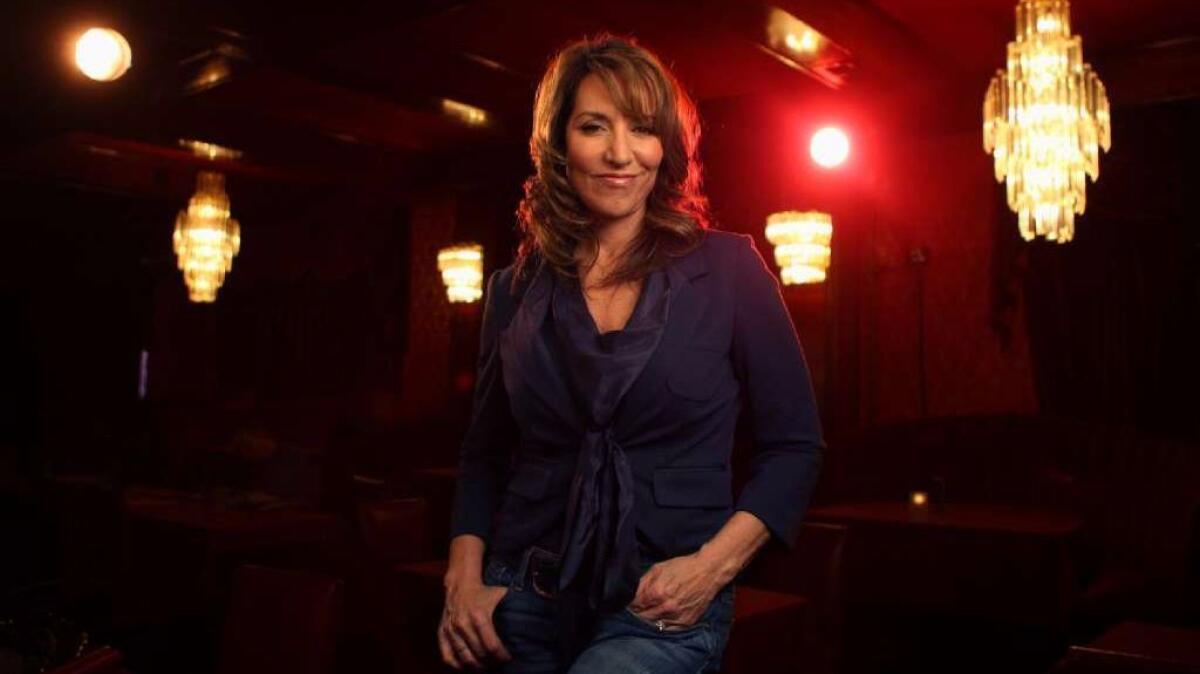 See the most-read stories in Entertainment this hour »
Follow me @MeredithBlake
Get our L.A. Goes Out newsletter, with the week's best events, to help you explore and experience our city.
You may occasionally receive promotional content from the Los Angeles Times.