8 Images
Ellen Pompeo: Life in pictures
Punny woman
Grey is the new black; Pompeo and circumstance.
After reading a few articles about Ellen Pompeo, I came to the sad realization that almost all the good puns were taken!
(Nancy Ostertag / Getty Images)
Path to success
First, she landed a role in a Citibank commercial. Then in 1996, she copped a spot on "Law & Order." She went on to appear in "Catch Me if You Can" in 2002 and "Old School" in 2003.
(Dreamworks)
The rest is history
When Ellen scored the title role on the 2005 medical drama, "Grey's Anatomy," everything changed ... including Ellen's salary. Over time, her paycheck grew to an estimated $200,000 an episode.
(ABC)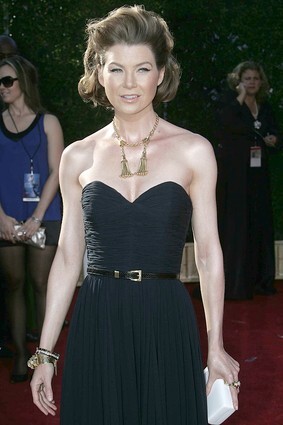 Ellen's anatomy
Ellen is thin. Really thin. She claims she's naturally skinny, and told Playboy that she's "paying a trainer $1,000 a week to torture me with weights so I can get bigger." Still, gossip rags often speculate that the petite starlet has an eating disorder.
(Spencer Weiner / Los Angeles Times)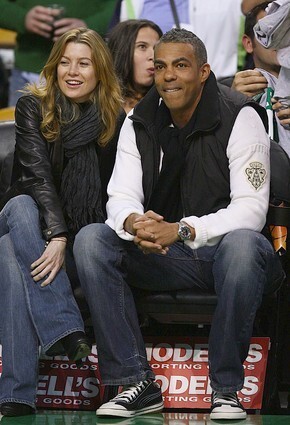 Ashton ruins Ellen's rep
When Ellen got "Punk'd" by Ashton Kutcher and company in 2005, she didn't come off very well. Ellen was dining with her fiancé, and a waitress started flirting with him. Ellen went batty.
(Getty Images)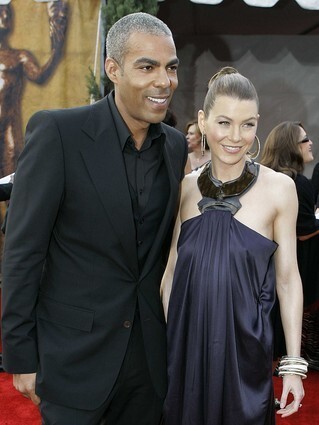 Attention shoppers!
In 2007, Ellen married music producer Christopher Ivery. The low-key couple opted for a suitably low-key wedding at City Hall in New York.
(Chris Carlson / Associated Press)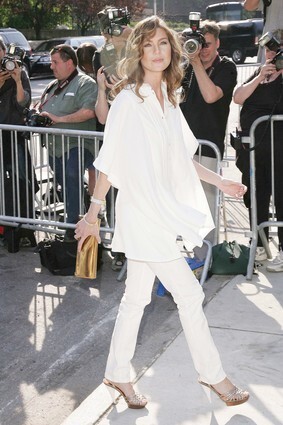 Globetrotter
Ellen spends 10 months a year filming, so during her free time she travels as much as she can. "Your whole life can't be about work or Hollywood," Ellen told Los Angeles Confidential.
(James Devaney / WireImage)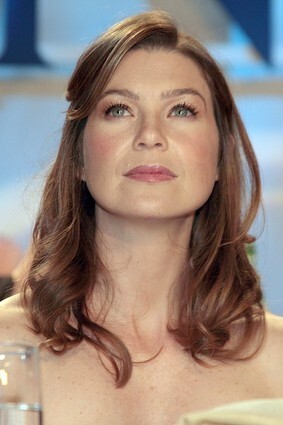 Oprah reigns supreme
"Grey's" fans have always known that the show was a big, big deal. Ellen, however, didn't realize how huge the "Grey's" phenomenon was until two years in.
"I got invited to do the 'Oprah Winfrey Show.' I thought, OK, well, this has clearly gone to another level now," Ellen told Los Angeles Confidential.
(Nancy Ostertag / Getty Images)