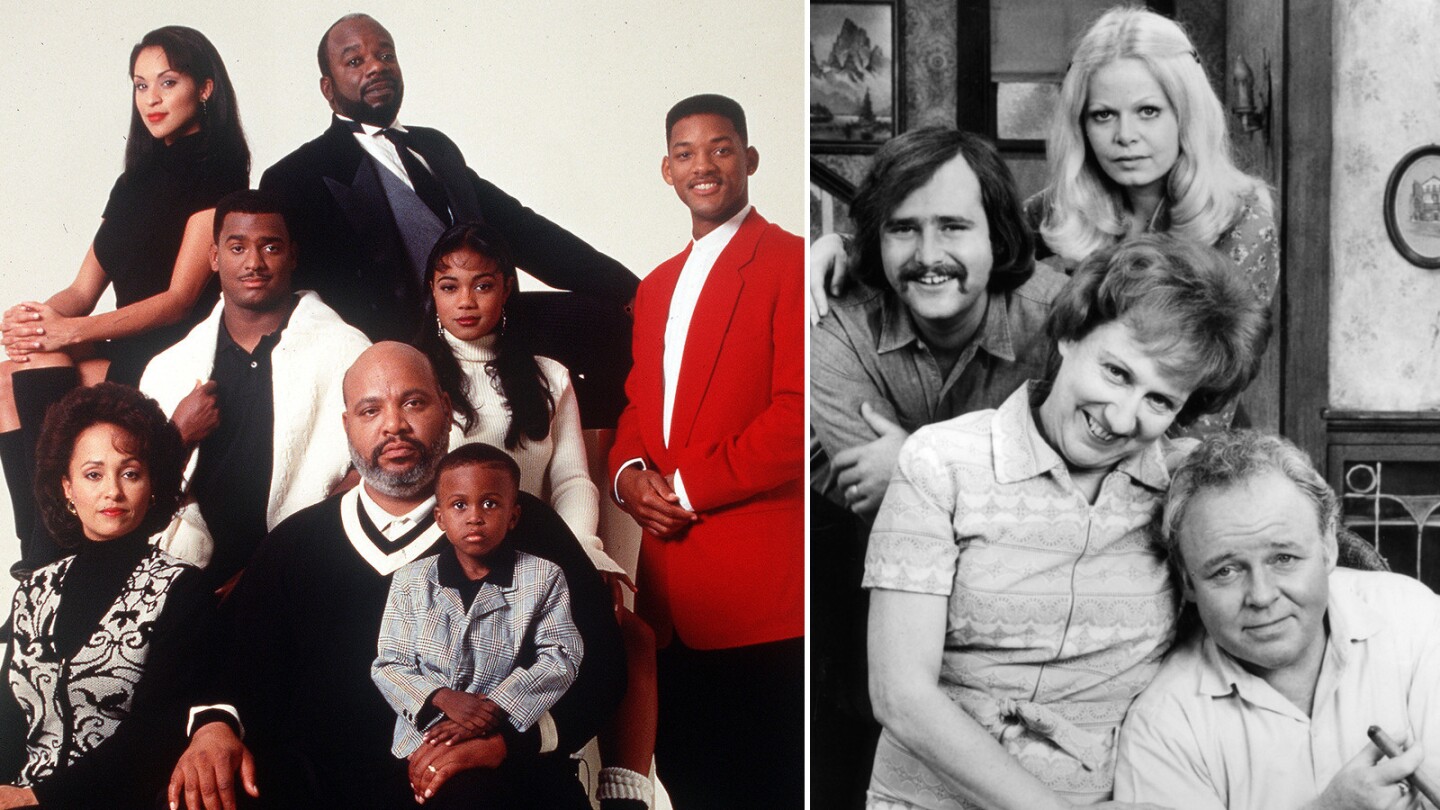 24 Images
Family TV: Kid-tested, parent-approved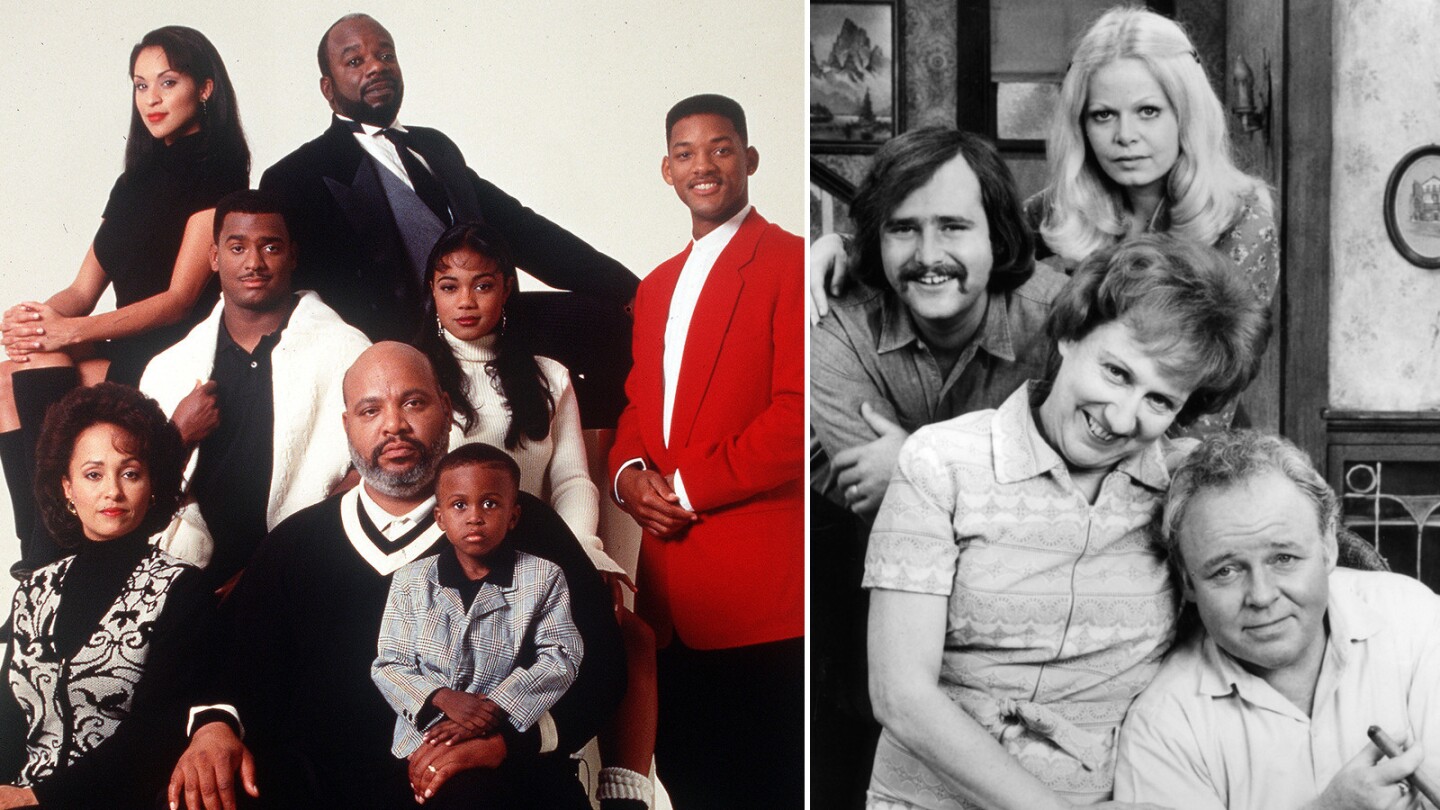 Gone are the days in prime-time TV when shows like "The Cosby Show," "Home Improvement" and "7th Heaven" courted a family audience. Here's a look at series that give the remote control a break by appealing to everyone in the family.
(Chris Haston (left), CBS)
Always-scheming housewife Lucy (Lucille Ball) is a lovable handful. When her husband, bandleader Ricky Ricardo (Desi Arnaz), left, says no to something, she enlists best friend Ethel Mertz (Vivian Vance), center, to help her get around him. Problem is, her harebrained ploys never work.
(Desilu / CBS)
Between watching over the small-town antics of the citizens of Mayberry, Sheriff Andy Taylor (Andy Griffith) finds time to be a single father to his precocious son, Opie (Ron Howard), who has his own set of life's complications.
(Handout)
Grouchy, right-wing WWII vet Archie Bunker (Carroll O'Connor) and his daughter Gloria's hippie husband find themselves at odds about most everything, leaving matriarch Edith (Jean Stapleton) and Gloria to mediate.
(CBS)
The Evans family lives in a tough neighborhood in a Chicago housing project. The parents struggle to keep a roof over their heads while the kids navigate their volatile (school, location and life) situation.
(CBS)
"Little House on the Prairie" covered a gamut of issues — from faith to sibling rivalry to alcoholism — through the Ingalls, a frontier family trying to make it in Walnut Grove, Minn., circa 1870.
(NBC / Globe Photos)
The long-running sitcom follows the Cunningham family and their children's friends. Parents Howard (Tom Bosley, seated) and Marion (Marion Ross) try to do the best by their kids by letting them live their lives but get involved when trouble is around the corner.
(ABC)
The Huxtables were an every-family, though they were more on the successful side, with a doctor as dad (Bill Cosby) and a lawyer as mom (Phylicia Rashad). Home life had all the problems of wholesome kids trying to grow up fast and fit in.
(Craig Blankenhorn / CBS)
Danny Tanner (Bob Saget) loses his wife in a car accident and is tasked with raising three daughters. He enlists the help of his Elvis-loving brother-in-law, Jesse Katsopolis (John Stamos), and friend Joey Gladstone (Dave Coulier), who move in to the Tanner home.
(Warner Home Video)
Kevin Arnold (Fred Savage, bottom), the youngest of family, is at the heart of this series about suburban life in the 1960s and 1970s, with a backdrop of major events including the Vietnam War and moon landing.
(ABC, Inc.)
In a '90s twist on the "Brady Bunch" formula, single parents Carol Foster (Suzanne Somers) and Frank Lambert (Patrick Duffy) meet on a Jamaican vacation and get married. They and their six children have to learn to live together and love each other.
(Cliff Lipson / CBS)
Frank and proudly blue collar, Roseanne (Roseanne Barr) and Dan Connor (John Goodman) try to keep a little order in the family and not be too hypocritical, since they were rebellious in their youth too.
(Chris Pizzello / AP)
Will Smith, center, plays a street-savvy teen from the wrong side of the tracks in West Philly who gets sent to live with his rich Uncle Phil Banks (James Avery). Culture clashes between Smith and his Beverly Hills relatives made for plenty of laughs.
(VH1)
Tim Taylor (Tim Allen) balances family life with his wife, Jill (Patricia Richardson), and three boys: Randy (Jonathan Taylor Thomas), left, Brad (Zachery Ty Bryan) and Mark (Taran Noah Smith), with his own "Tool Time" home improvement show.
(Kimberly Butler / ABC)
Moesha Mitchell (Brandy Norwood, second from left) is a teenager living in L.A.'s Leimert Park neighborhood. Since her mother died, she has taken care of her father, Frank, and younger brother, but when a teacher at her school, Dee, marries Frank, Moesha feels threatened by her new stepmother.
(UPN )
The wise and whimsical patriarch Rev. Eric Camden (Stephen Collins, left) and his stay-at-home wife, Annie (Catherine Hicks), have seven kids, toddlers to adults, who live under their utopian Glen Oak roof. But the troubles they deal with are less than perfect.
(Danny Feld / The WB)
Gifted youngster Malcolm (Frankie Muniz, second from right) is the voice of sanity in a dysfunctional family. This multi-layered comedy that doesn't pander to children won seven Emmys and was nominated for seven Golden Globes.
(Chris Cuffaro / FOX)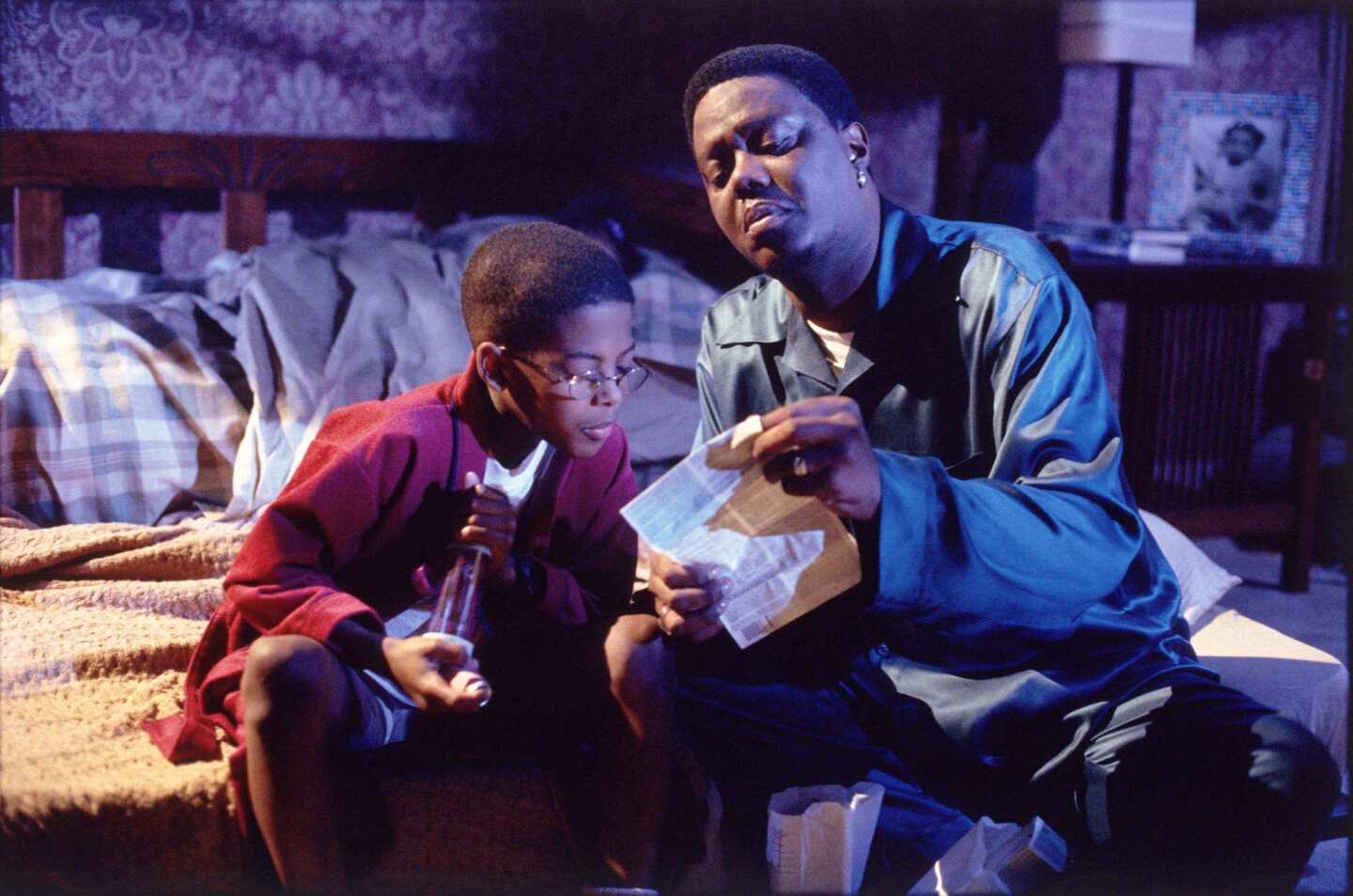 In this politically incorrect comedy, stand-up comedian Bernie "Mac" McCullogh and his wife, Wanda, take custody of his sister's three children after she's sent to rehab.
(Doug Hyun / Fox)
The free-wheeling life of Charlie Harper (Charlie Sheen) comes to a halt when his brother Alan (Jon Cryer, left) and 10-year-old nephew, Jake, move in. Season 9's premise focused on Alan and Jake moving on after the death of Charlie, with help from a new roommate, Walden (Ashton Kutcher).
(Adam Rose / CBS)
The ABC series follows the lives of the Pritchett, Dunphy and Pritchett-Tucker families that make up a unique "modern family." The comedy hits home when awkward social situations make the characters do what viewers wish they could.
(Peter "Hopper" Stone / ABC)
The semi-dysfunctional Midwestern Heck family tackles life's knocks with cynical humor and a sense of resignation.
(Todd Anderson / ABC)
The Bravermans are one tightly knit family with plenty of love and dysfunction to go around. Dad Zeek (Craig T. Nelson, center) and mom Camille (Bonnie Bedelia) are at the helm, keeping their kids Adam, Sarah, Julia and Crosby, along with the grandchildren, in check.
(Mitchell Haaseth / NBC)
Dubbed as "Little House on the Prairie With Dinosaurs," "Terra Nova" is an eco-action-adventure series built around a family of five that travels back 85 million years to give humans a second chance at caring for Earth.
(Brook Rushton / Fox)