14 Images
TV high school ensembles
If words like "valedictorian" and "homecoming queen" send you into cold sweats, congratulations, you are completely normal.
For ages, television shows have tried to capture the high school experience in all its glory and terror. From the loveable misfits on "Freaks and Geeks" to the enviable cool kids on
"Gossip Girl,"
every show interprets high school differently. Here are some of the gems that helped define the most traumatic four years of a teenagers' life.
'My So-Called Life'
Ah, Jordan Catalano, you hurt so good. Not only did this show about fumbling high-schoolers put
Claire Danes
and
Jared Leto
on the map, it also inspired impressionable teens to dye their hair with Manic Panic and purchase several oversized chenille sweaters.
It was a tragedy of epic proportions when "My So-Called Life" got axed after a mere 19 episodes.
(Mark Seliger / ABC)
Privilege + corruption = happy viewers. When Ryan Atwood, the bad boy from the wrong side of the tracks, moved in with Seth Cohen's perfect family, it was obvious that trouble was a-brewing.
During its four-season run, you could always count on "The O.C." for very pretty people, a chuckle or two, and a wayward tear. Despite the constant mayhem, Sandy Cohen (as played by
Peter Gallagher
's eyebrows) always managed to hold the family together.
(Fox)
The first three years of the series, Buffy Summers and the Scoobies (i.e. best friends Willow, Xander, Cordelia and more) dealt with "high-school-as-hell" in a more literal sense than most television shows -- especially since the school was located on a hellmouth portal.
Luckily for Sunnydale, Buffy is a slayer with super strength and a mystical purpose to save the world. The prophecies don't much mention dealing with high school boys, snotty schoolmates, homework and graduation -- but with the help of her Watcher/librarian/friend Giles, Buffy conquered all, even her own death.
Well, graduation did end with Buffy and friends helping to blow up a giant demon and fight off a horde of vampires in their cap-and-gowns before going off to college -- so there was that.
(Getty Images)
Hearing the theme song to "90210" still fills many people with delight. During its 10-year run, loyal viewers overlooked the fact that the "high-schoolers" had receding hairlines. Twins who never really looked like twins, the rich girl, the jock and the
James Dean
-like loner guy seem like dramatic staples in high school drama, but the show played them to great effect. From "Donna Martin, Graduate!" to the former Noxzema girl's untimely death, there was never a dull moment.
(Andrew Semel / Fox)
There's always an audience for nostalgia. Released in 2002, but set during the American Bandstand hysteria of the 1960s, "American Dreams" included appearances by a handful of Hollywood heavies, and more cardigans and pencil skirts than you could shake a stick at.
(NBC)
This 1975 series was an Emmy darling, and fans couldn't get enough of it either. Would new teacher Gabe Kotter tame the wily ways of the Sweathogs? With students like Vinnie Barbarino and Freddie "Boom-Boom" Washington, Kotter had his work cut out for him!
(Warner Bros.)
With the tagline, "what high school was like for the rest of us,"
"Freaks and Geeks"
quickly shot to cult status. The
Judd Apatow
-produced series didn't focus on the popular kids; it focused on the misfits. Look for
Seth Rogen
as Ken Miller of the Freak squad.
When "Freaks and Geeks" was canceled after just 12 episodes, fans were so incensed that they campaigned for NBC to play three more episodes. NBC complied.
(NBC)
Before
Sarah Jessica Parker
wore Jimmy Choo shoes and lunched her way through
"Sex and the City,"
she was awkward teen Patty Greene struggling through life at Weemawee High School. Though the series lasted just one season, it launched the careers of many of its teen stars, including
Jami Gertz
and
Merritt Butrick
(who starred in several "Star Trek" movies).
()
Chad Michael Murray and
Sophia Bush
must have some serious chemistry, because after starring together on this blockbuster series they went and got hitched! Even though the golden couple later split, "One Tree Hill" is still going strong in its final season.
(Guy D'Alema)
The success of
George Lucas
' "American Graffiti" paved the way for
Garry Marshall
's nostalgia-drenched sitcom.
Ron Howard
cemented his all-American reputation as clean-cut teen
Richie Cunningham
, but Henry Winkler became a superstar as that leather-jacketed rebel, Arthur "Fonz" Fonzarelli.
(Paramount Pictures)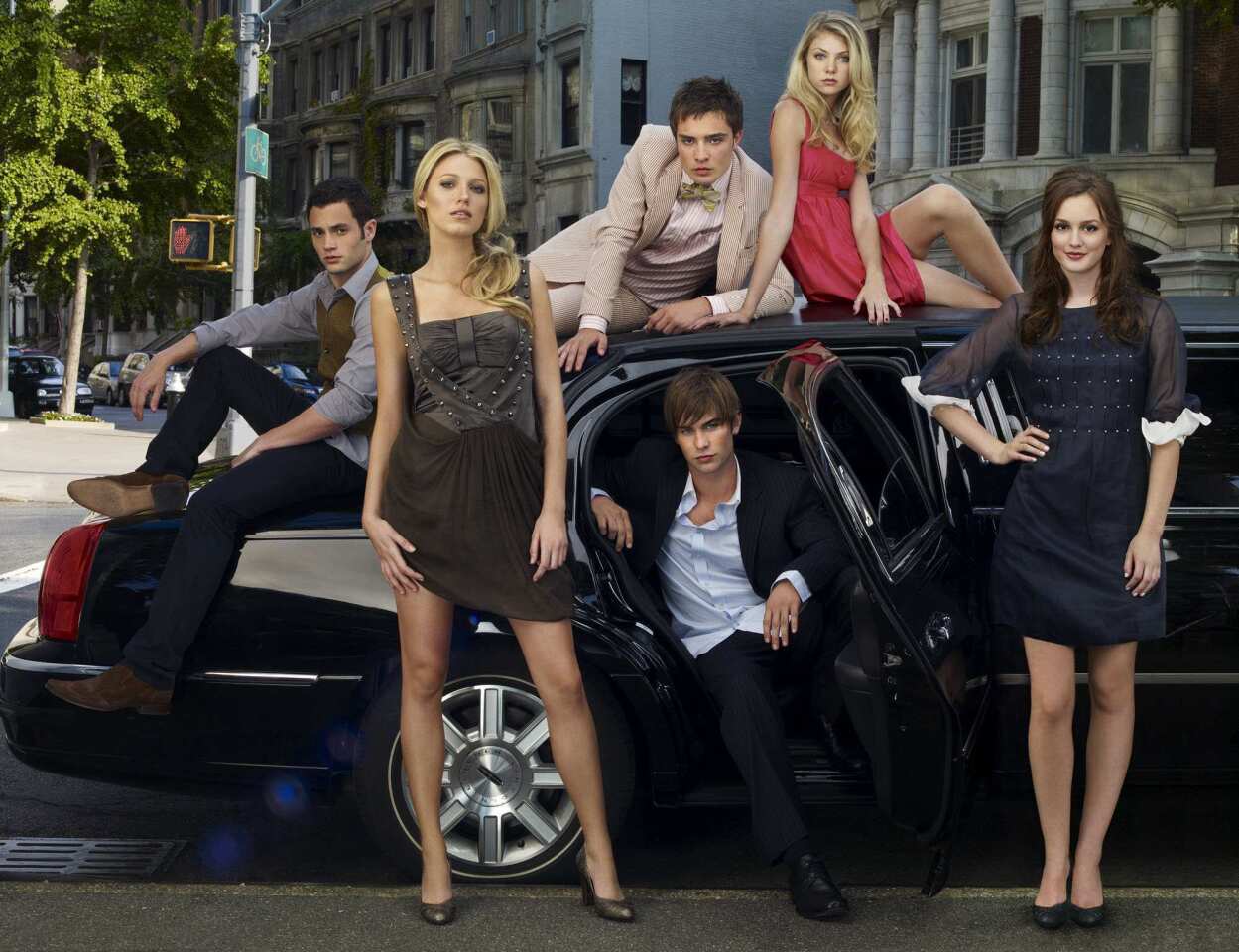 The entitled NYC private school teens of
"Gossip Girl"
gave TV viewers a chance to get away from all the boring aspects of teen life -- zits, homework and part-time jobs -- and let them focus on all the stuff that's really important -- drugs, rehab, three-ways and lecherous cougars. The cast, which includes
Penn Badgley
,
Ed Westwick
, Taylor Momsen,
Blake Lively
,
Chace Crawford
and
Leighton Meester
, is notable for being exceptionally pretty.
(Andrew Eccles / The CW)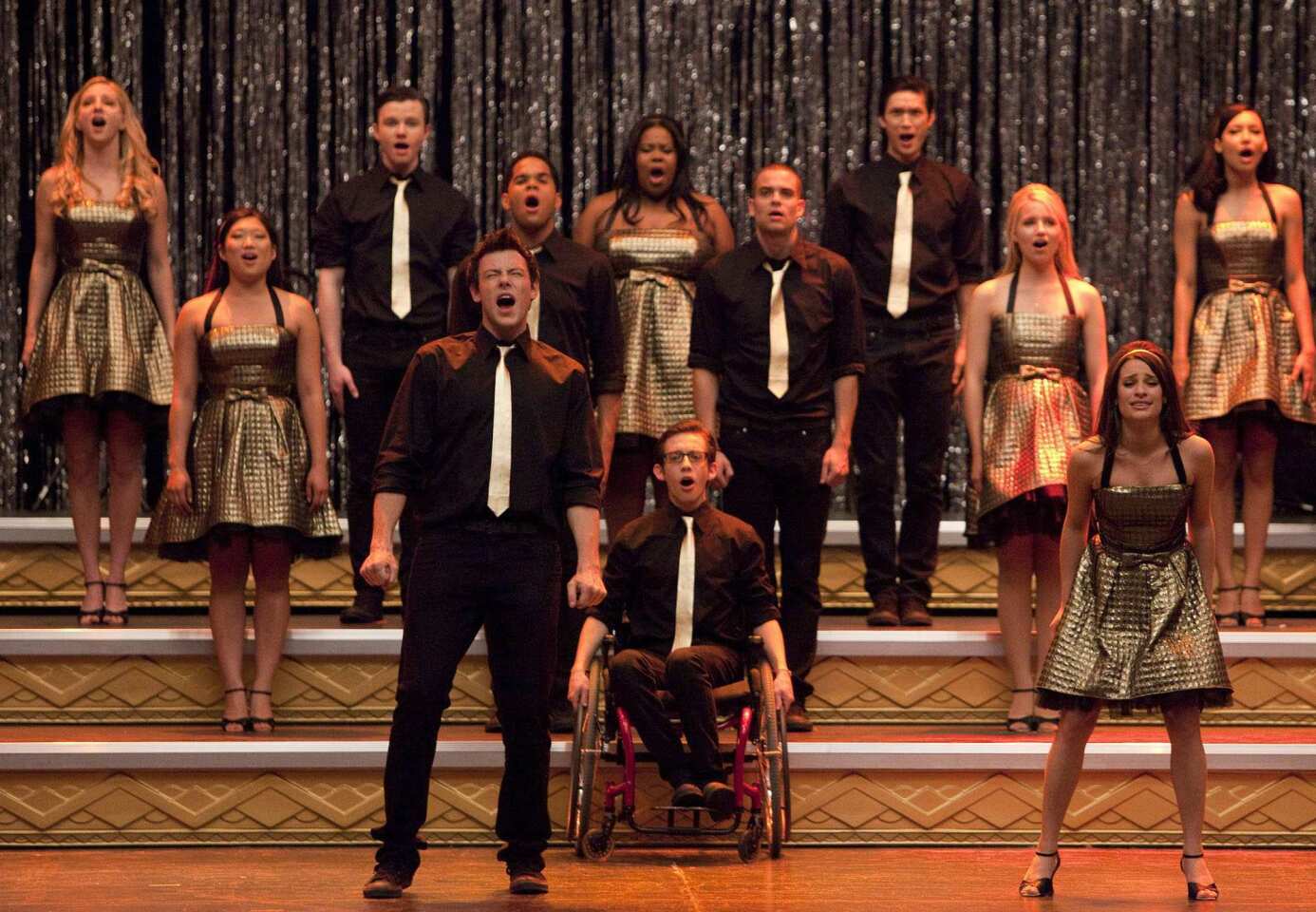 People were skeptical that a high school series could also be a successful musical, but Ryan Murphy's
"Glee"
proved the naysayers wrong. The outcast members of New Directions, the
William McKinley
High School glee club, managed to make high school choir seem really cool.
(Adam Rose / Fox)