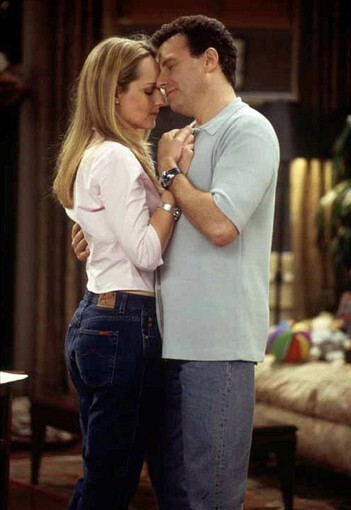 18 Images
TV's romantic comedies: Hits and misses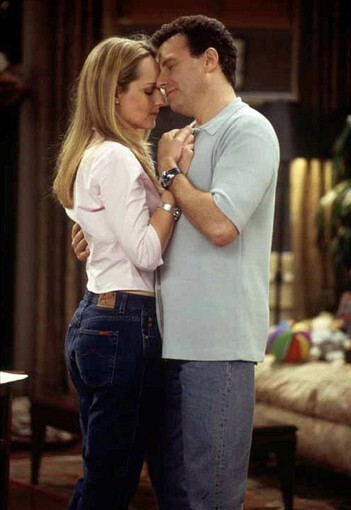 Helen Hunt
and
Paul Reiser
's adventures as newlyweds (Paul and Jamie Buchman) in
New York
showed the ups and downs of being a couple: the in-laws, the quirky friends, the career controversies (
documentary
filmmaker and PR exec) and, overall, the compromises. It was a
comedy
, but invariably took a very realistic view of all angles of the relationship. As a '90s staple, the show attracted everyone from
Andre Agassi
to Emmy-winning performances by
Cyndi Lauper
and
Mel Brooks
.
(Byron J. Cohen / Associated Press)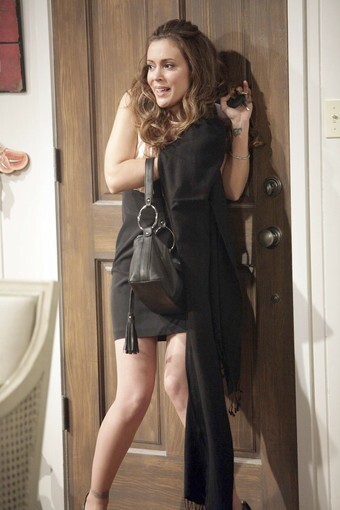 This ABC comedy started off about a divorcée with a tween kid and there just doesn't seem like that many ways to go from there. In the pilot, the main character, played by Alyssa Milano, is urged by friends to finally have a one night stand, but like the title says: it's a challenge. Milano finally gets back to her comedy roots with an ensemble cast but the show still doesn't manage to take off. It was canceled in 2010 after four episodes.
(Adam Taylor / ABC)
Like many of the other rom-coms that have made it, "Rules of Engagement" explores love and marriage, looking at the often-confusing phases of relationships through the eyes of a newly engaged couple, their single friend on the prowl and a jaded married pair. The show premiered in 2007 and is currently in its fifth season.
(Cliff Lipson / CBS)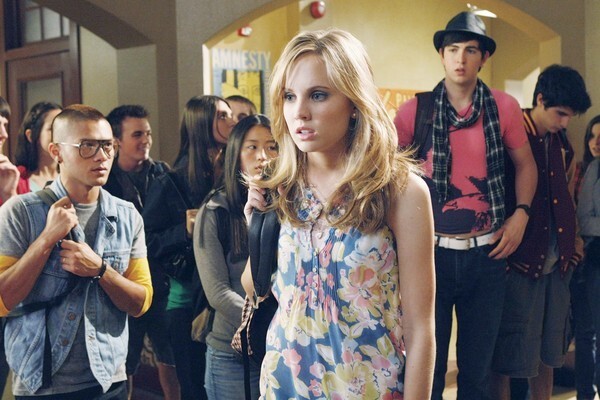 The big screen version of Shakespeare's "Taming of the Shrew" starring
Julia Stiles
and
Heath Ledger
gets recycled on
ABC
Family largely following the movie's storyline: The
Stratford
sisters' opposite personalities get them into trouble with their conservative father when Bianca, the younger sister, tries to get rid of her goody-two shoes reputation. The show went off the air last May after a 20-episode first season.
(Vivian Zink / ABC Family)
"I Love Lucy"
could be considered one of the original romantic comedies, thought most of the time Lucy and Ethel's hair-brained schemes were a lot more comedic than romantic. But at the end of each episode, Ricky gave in to Lucy's plans to get into his shows. Beneath the men's scolding, Ricky and Fred still loved their wives and our favorites episodes were when the boys teamed up against the girls.
Lucille Ball
and
Desi Arnaz
's real-life marriage may have fallen apart but the long-running series about their married life was classic television at its finest.
(Associated Press)
Not so much a rom-com as it was a drama, but this matchmaking-infused carnation of the Greek gods living in modern day gave us a few laughs what with the nutty story lines and characters based on the desires of the gods. The premise included the gods creating a matchmaking service to help couples with divine intervention to make their love more meaningful. Yes, we're serious. But there was no happily ever after for the show: it was canceled in 2008 after eight episodes.
(Monty Brinton / The CW)
The show meshed together love at first sight with opposites attracting, with the couple marrying after their first date despite how different they were. Dharma, played by
Jenna Elfman
, was a free spirit and Greg, played by
Thomas Gibson
, was straight-laced and uptight. The romantic situation comedy ran on
ABC
from 1997 to 2002 and earned multiple Emmy nominations and a
Golden Globe
for Elfman.
(Bob D'Amico / ABC)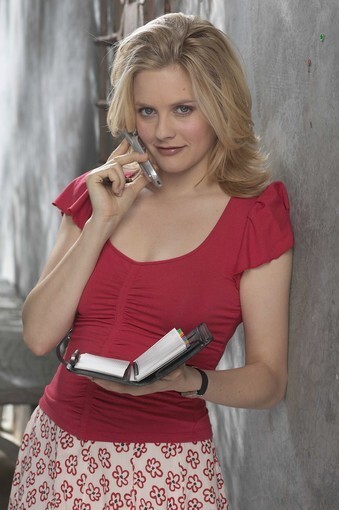 This Darren Starr comedy seemed to have a lot of promise when it first aired and
Alicia Silverstone
even got a best actress nod from the
Golden Globes
playing a divorce lawyer with a penchant for matchmaking. The show bore a passing resemblance to
ABC's
"Cupid" in that she still ministered to the lovelorn (though she was lovelorn herself) and had a new challenge every week. But after 18 episodes and modest ratings,
NBC
gave it the ax.
(Glenn Campbell / NBC)
The Man of Steel's story on ABC enjoyed a four-season run fueled by the "will they or won't they" theorizing between
Dean Cain
and
Teri Hatcher
's characters. This was a more romantic version of the
Superman
comic but it provided a good mix of humor (Lois getting into sticky situations) and drama (will Superman save her??) that kept viewers interested for an hour each week.
(Bob D'Amico / ABC)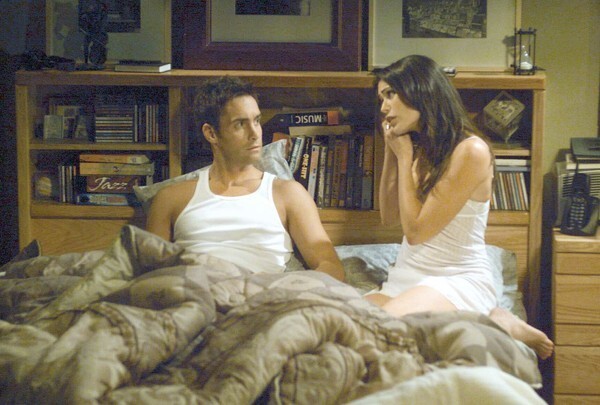 The British version of the show was a bigger success, but
NBC
's iteration about six friends hooking up, breaking up and making up -- while swapping one another for the next -- seemed like a "Friends" knockoff but with a lot more friendly incest. It was canceled in 2003 after nine episodes
(Chris Haston / NBC)
A relationship book author experiencing relationship woes makes a permanent stop in
Alaska
during a book tour to further study men, who in the small city of Elmo are at a 10 to one ratio to women. The show was canceled in 2008 shortly after the WGA writer's strike ended.
(Sergi Bachlakov / ABC)
Three young couples -- newlyweds, childhood sweethearts, and a commitment-phobe boyfriend and girlfriend -- were linked by friendship and family and reflect love and life in various stages. The show was dropped by
NBC
after its initial six-episode run, then picked up by the WB for five seasons before its finale in 2002.
Holly Robinson Peete later starred in "Love, Inc" in which she headed a high-end dating consultation firm where she and a group of friends helped people find dates. And of course, the lead character, while thrust in the world of finding dates for everyone else also has her own love life to worry about. The show had a solid 22-episode run but was lost in the CW merger of UPN and the WB.
(Chris Haston / NBC)
Two versions, two failures. It probably needed more of a supernatural edge to it. It's actually sad, because the premise is pretty cool. A guy, Trevor Pierce played by
Bobby Cannavale
(or Trevor Hale played by
Jeremy Piven
in the earlier version), who believes that he is Cupid/Eros sent down to Earth to unite 100 couples is subsequently put under the care of a psychologist Dr. Claire McCrae (
Sarah Paulson
; character was originally Claire Allen, played by
Paula Marshall
), who is out to prove that he's not a god. Romantic high jinks ensue, but apparently not high jinky enough. The 1998 series lasted just one season, while the 2009 series lasted 7 episodes.
(Dan Zaitz)
The comedy about a working class Chicago couple who find love at an Overeaters Anonymous meeting launched in fall 2010 and CBS has promptly ordered more episodes. But aside from being widely successful on its own merits,
"Mike & Molly"
got more air time partially to cope with Monday night scheduling issues while
"Two and a Half Men"
stayed on indefinite hiatus. Lead actress
Melissa McCarthy
also earned an Emmy award for her role as Molly Flynn in the half-hour romcom.
(Richard Cartwright / CBS)
Heather Graham
starred in this (very) short-lived comedy series as a self-help author who decides she will only date men if she cannot come up with at least five reasons not to date them. Unfortunately, those reasons are pretty easy to come by. As were reasons for the network, ABC, to cancel the series after just one episode. The series became notorious due to the fact that the network committed to the series and a huge ad campaign before seeing an episode. When it was apparent they had a stinker on their hands, they aired a single episode then yanked it, leaving billboards and magazine ads all over the country touting a series that was no longer around.
(Danny Feld / ABC)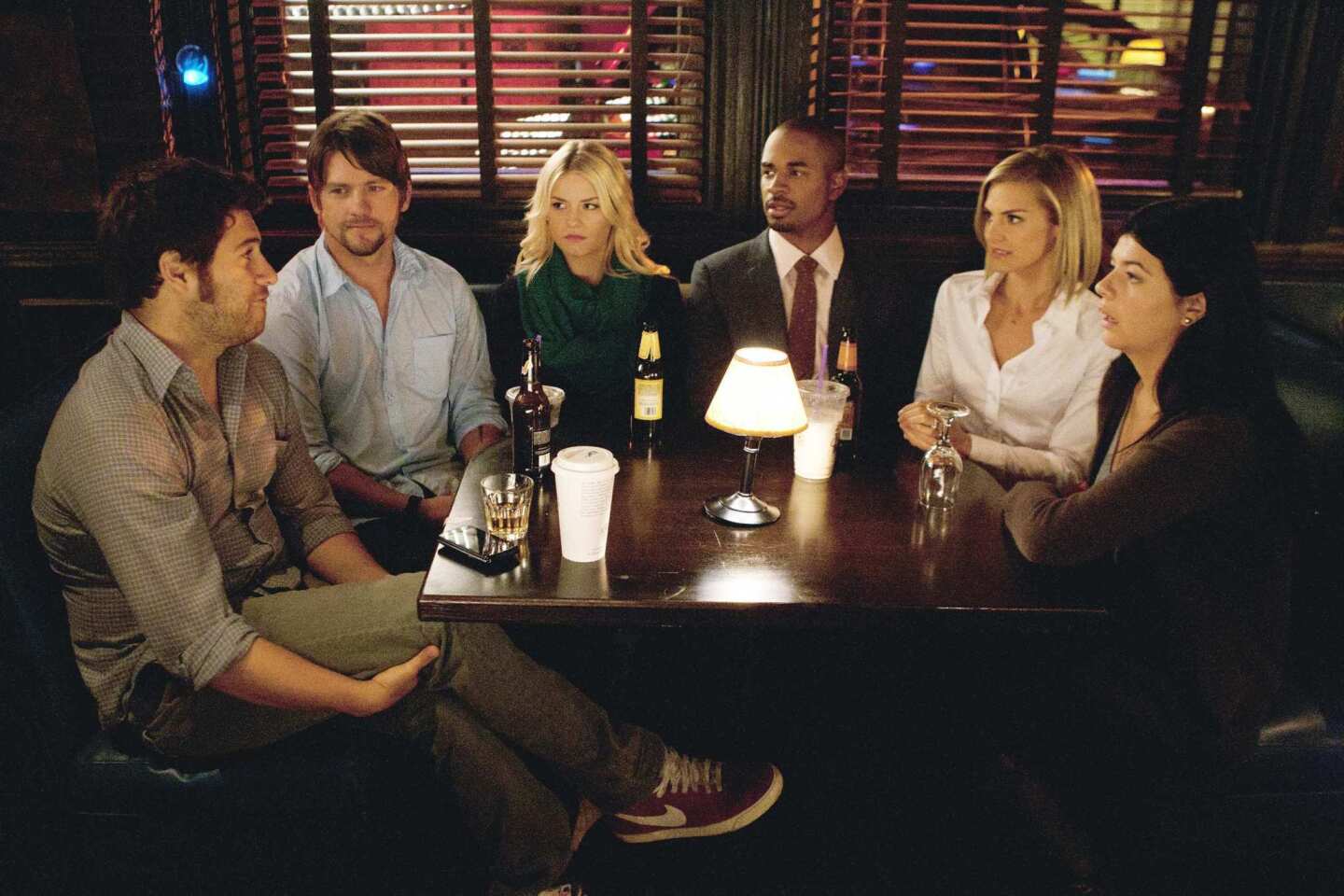 This
ABC
comedy centers on six friends in their 20s and 30s harkens back to that one long-running
NBC
show about, well, six friends in their 20s and 30s. Set in Chicago, the first episode also sees
Elisha Cuthbert
as a runaway bride (Rachel Green much?), but instead of just following how she puts her life back together after her failed wedding, the series also follows the former groom (
Zachary Knighton
) and the couple's inseparably bonded friends who have to choose sides post-breakup. There's dating, cheating, hipsters, a food trucks, a guy who roller blades, a charming-yet-sloppy gay pal (Adam Pally), looney BFF (
Casey Wilson
), Type A sister (Eliza Coupe) and her hilariously silly husband (
Damon Wayans Jr.
). The snappy one-liners and on-point pop (and vintage pop) culture references bring the laughs and the ratings and have given the show a 16-episode second season order from the network.
(Michael Desmond / ABC)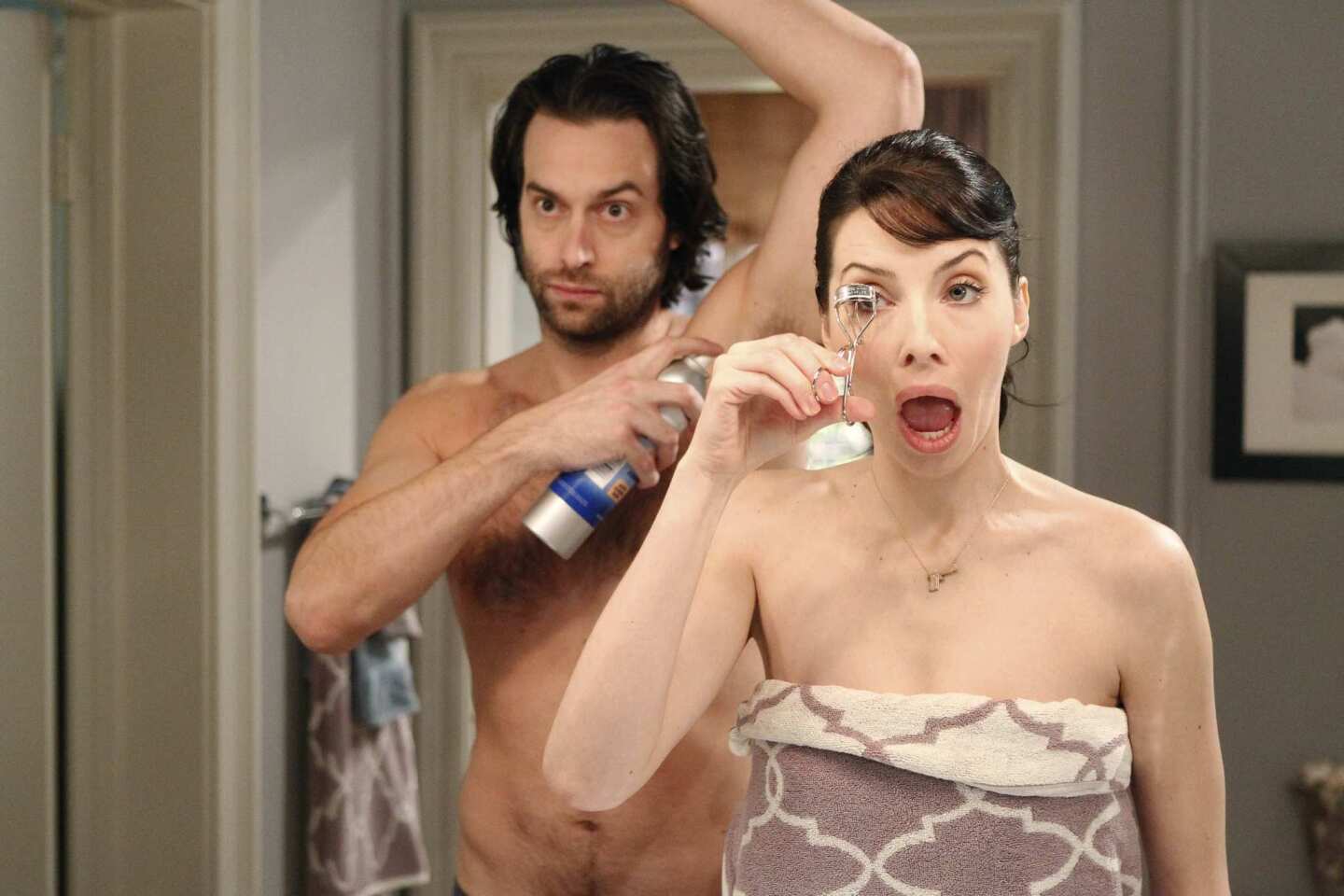 "Whitney" is a show about happily committed unmarrieds Whitney (Whitney Cummings) and Alex (Chris D'Elia) who cohabitate and tout the idea that you don't have to be married to be happy. But the two stand-up comedians almost try too hard to make their generally premium cable-geared humor work on a scripted sitcom on a basic network. The show has been slipping in the ratings since it aired and has been increasingly compared with Cummings other raunchy sitcom "2 Broke Girls" on
CBS
, which, unlike "Whitney" has become a runaway hit.
(Jordin Althaus / NBC)