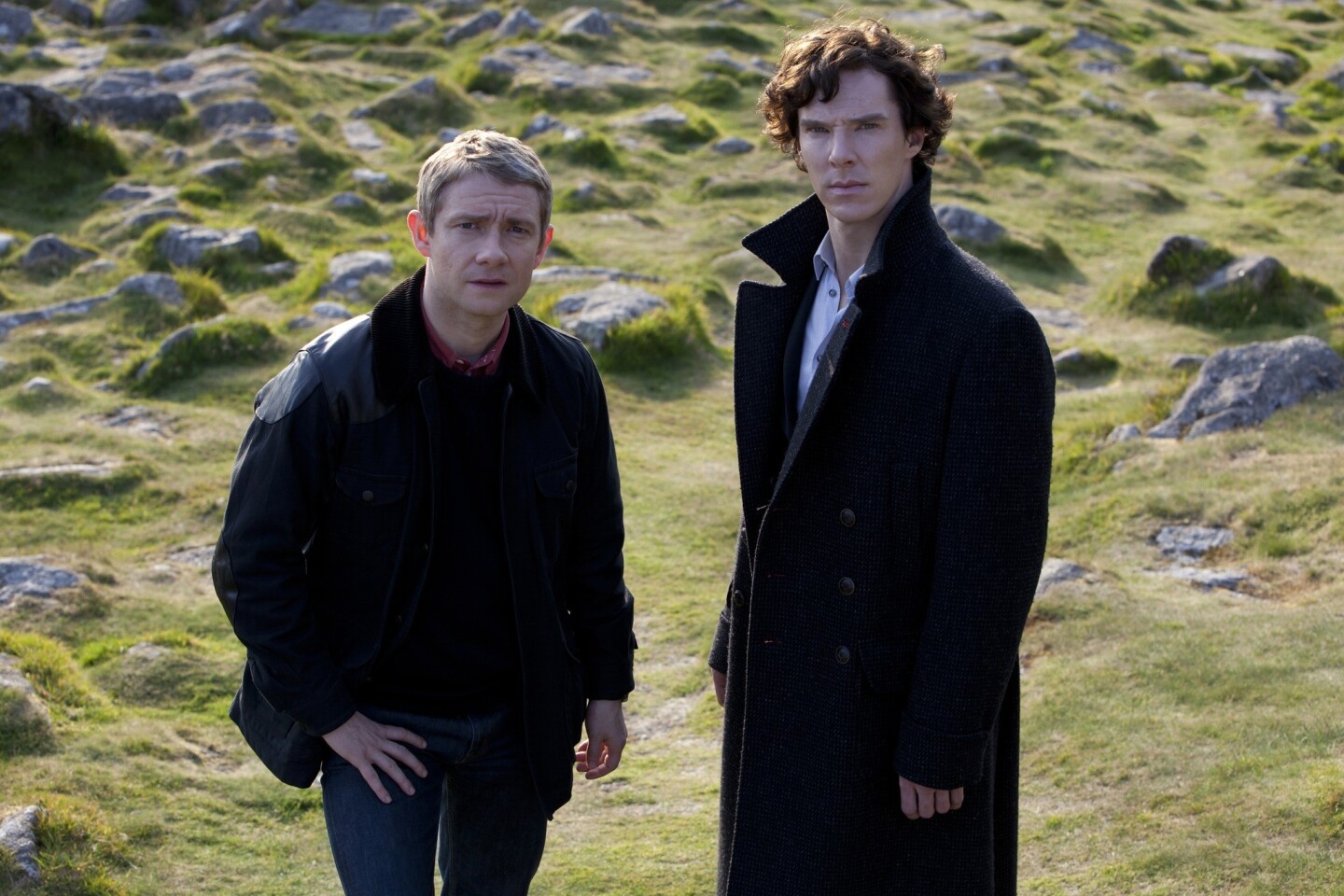 11 Images
Best TV moments of 2012 | Mary McNamara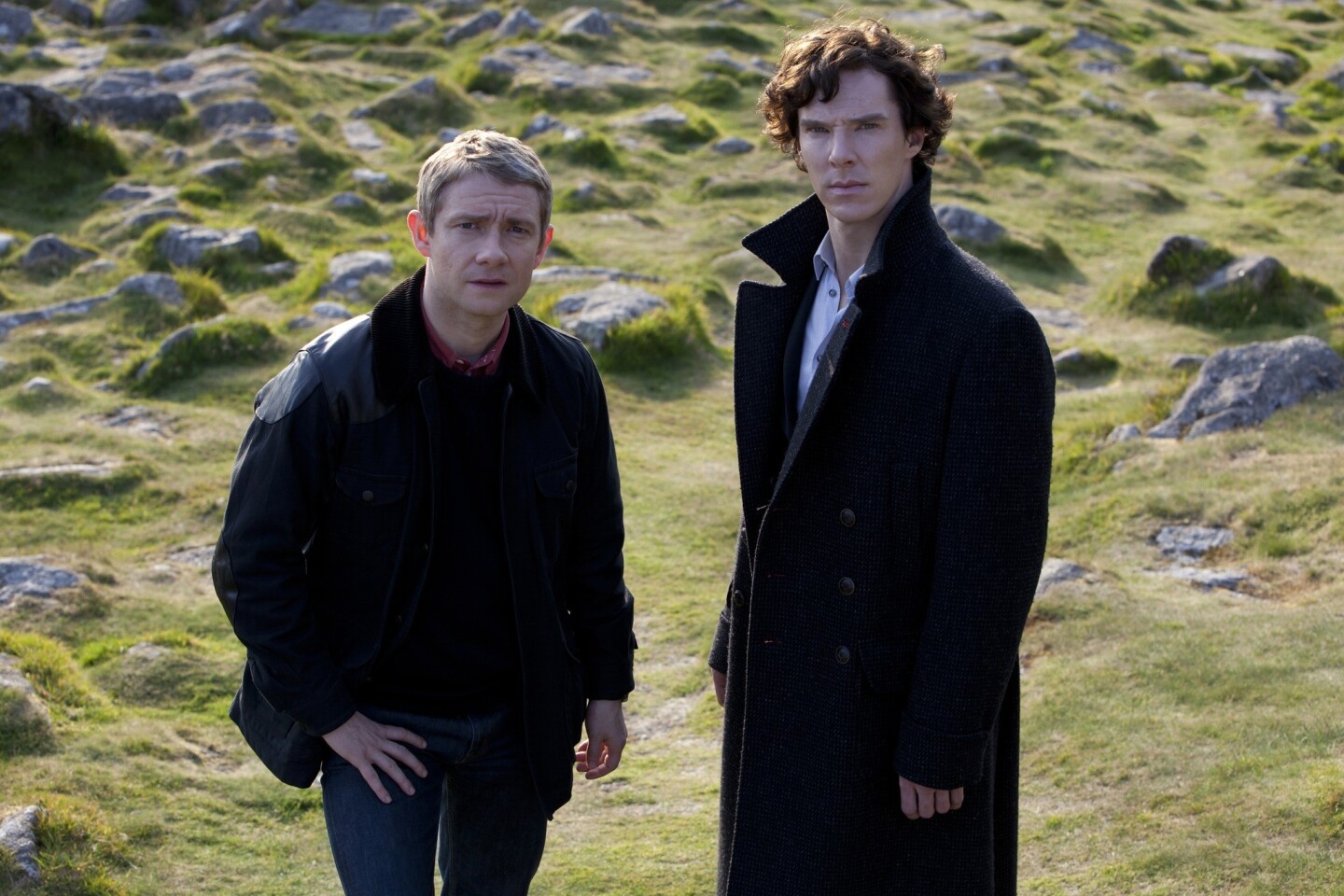 From the Summer Olympics to BBC imports like "Sherlock," pictured here, "Luther" and "Law & Order: UK," London has moved beyond its Big Ben-refrigerator-magnet skyline to a modern city of depth and vitality.
(Colin Hutton / BBC / PBS)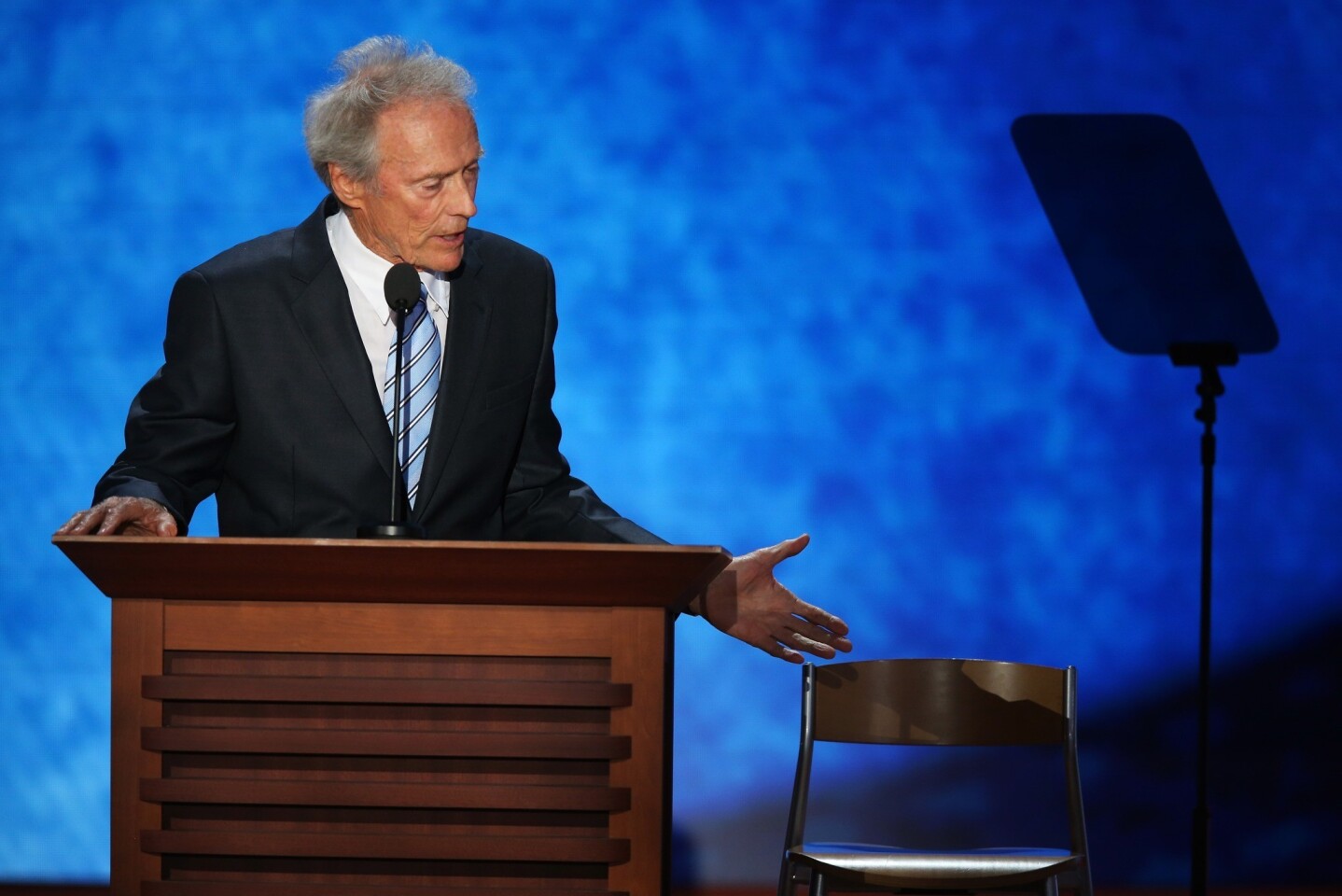 Just when you thought political conventions were boring and predictable...
(Mark Wilson / Getty Images)
How can we ever get mad at a bad call again when we have now seen the ghastly alternative?
(Marcio Jose Sanchez / AP)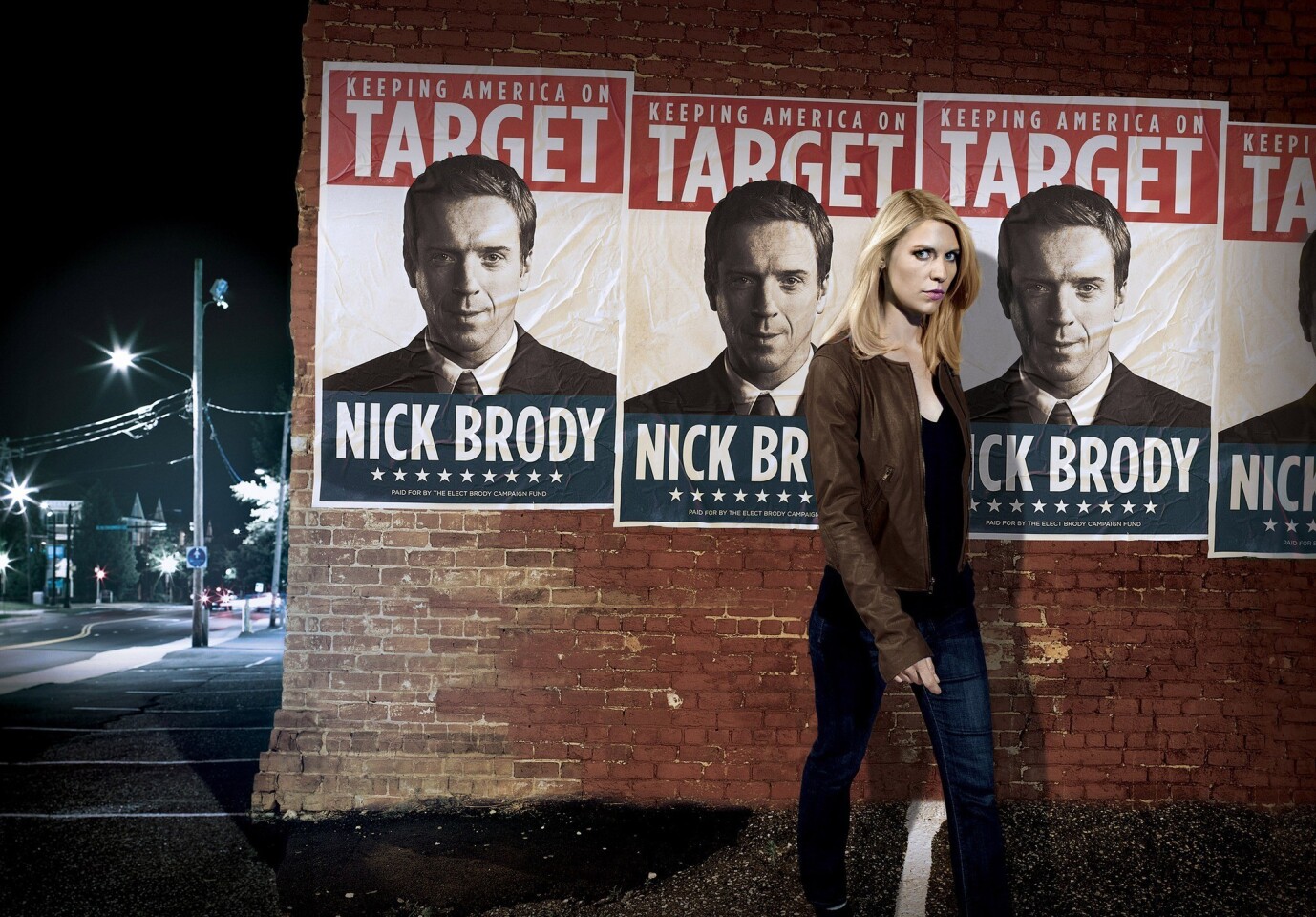 In a world of requisitely damaged heroes, Claire Danes' Carrie and Damian Lewis' Brody remain equally heartbreaking proof of the different but equally high costs of war. When the plot gets too twisty for its own good, all you have to do is watch one or both of their faces and you cannot look away.
(Nadav Kander / Showtime)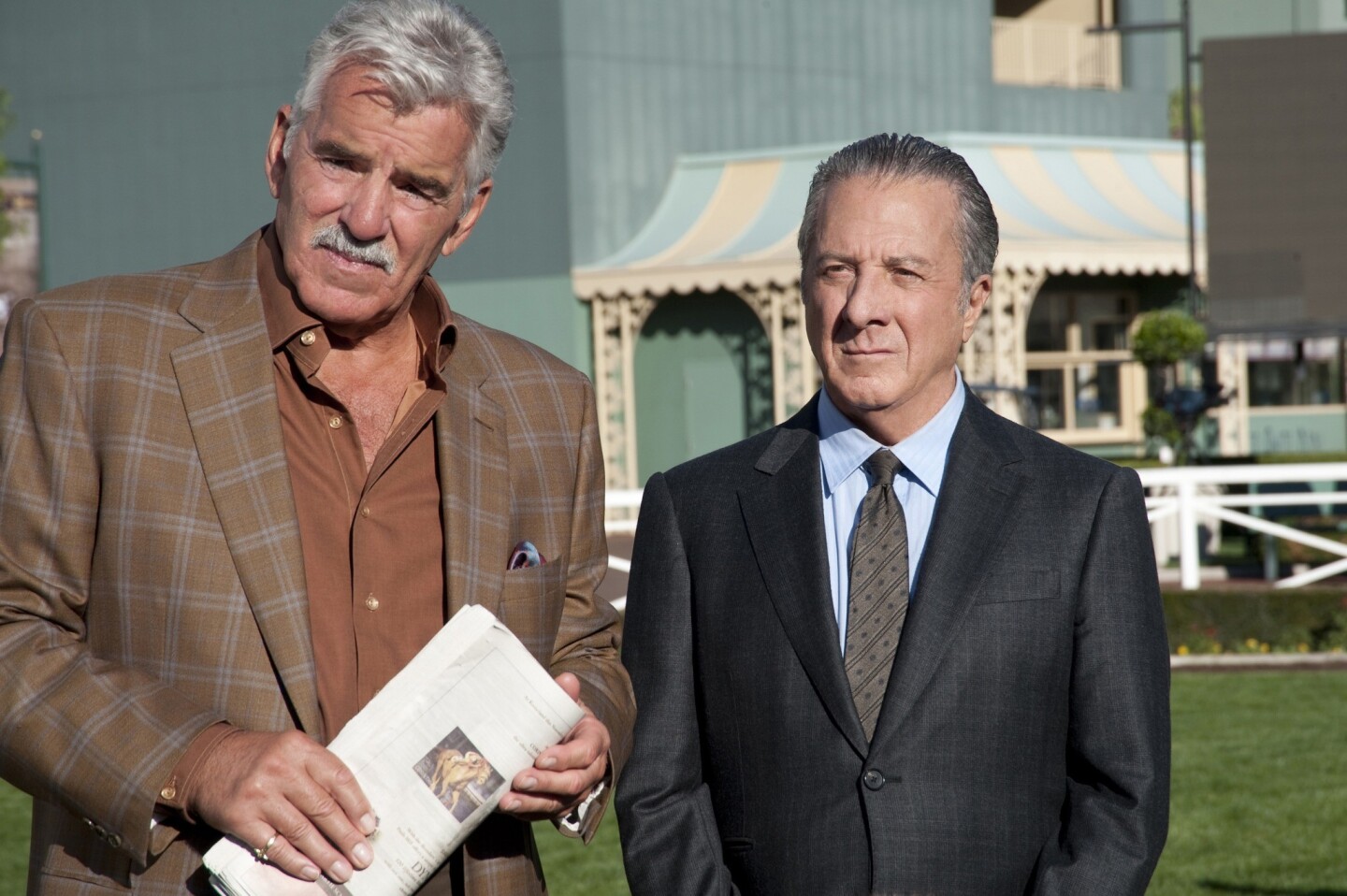 Absurdly paced, self-consciously symbolic and fatal to our animal friends, yes, but it was worth it all to watch Dustin Hoffman and Dennis Farina, left, give new dimension and heart to a couple of gangster cons. Now if they could just learn to do it without the horses.
(Gusmano Cesaretti / AP / HBO)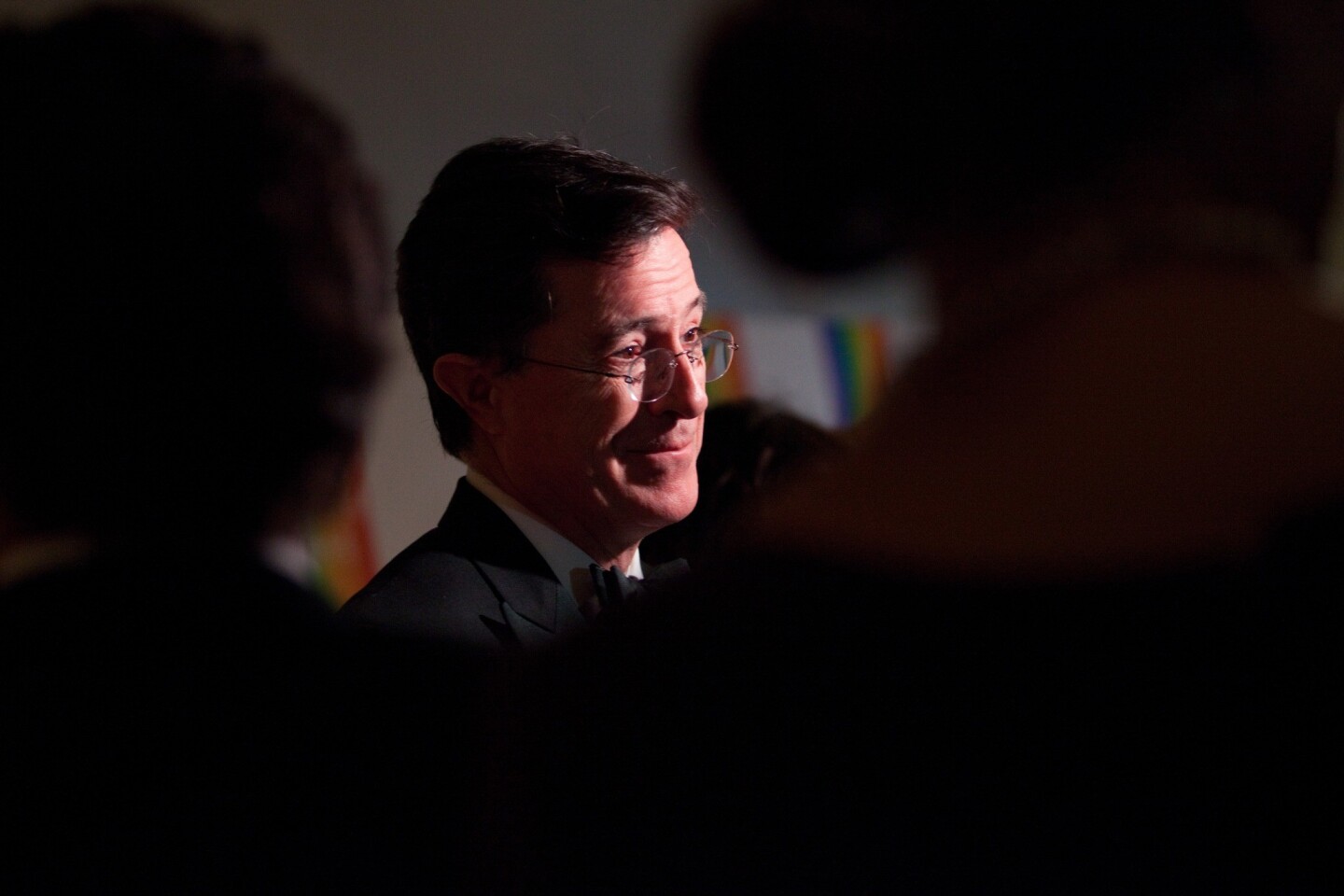 Best bit of political satire of the year, possibly ever. Forget comedians; every political journalist in the country should be pea-green with envy.
(Drew Angerer / AFP / Getty Images)
You laugh, you cry, you cringe, you applaud, and you can't believe how great the guest stars are ... congratulations on the Emmy, Louis C.K. You deserve it.
(K.C. Bailey / FX)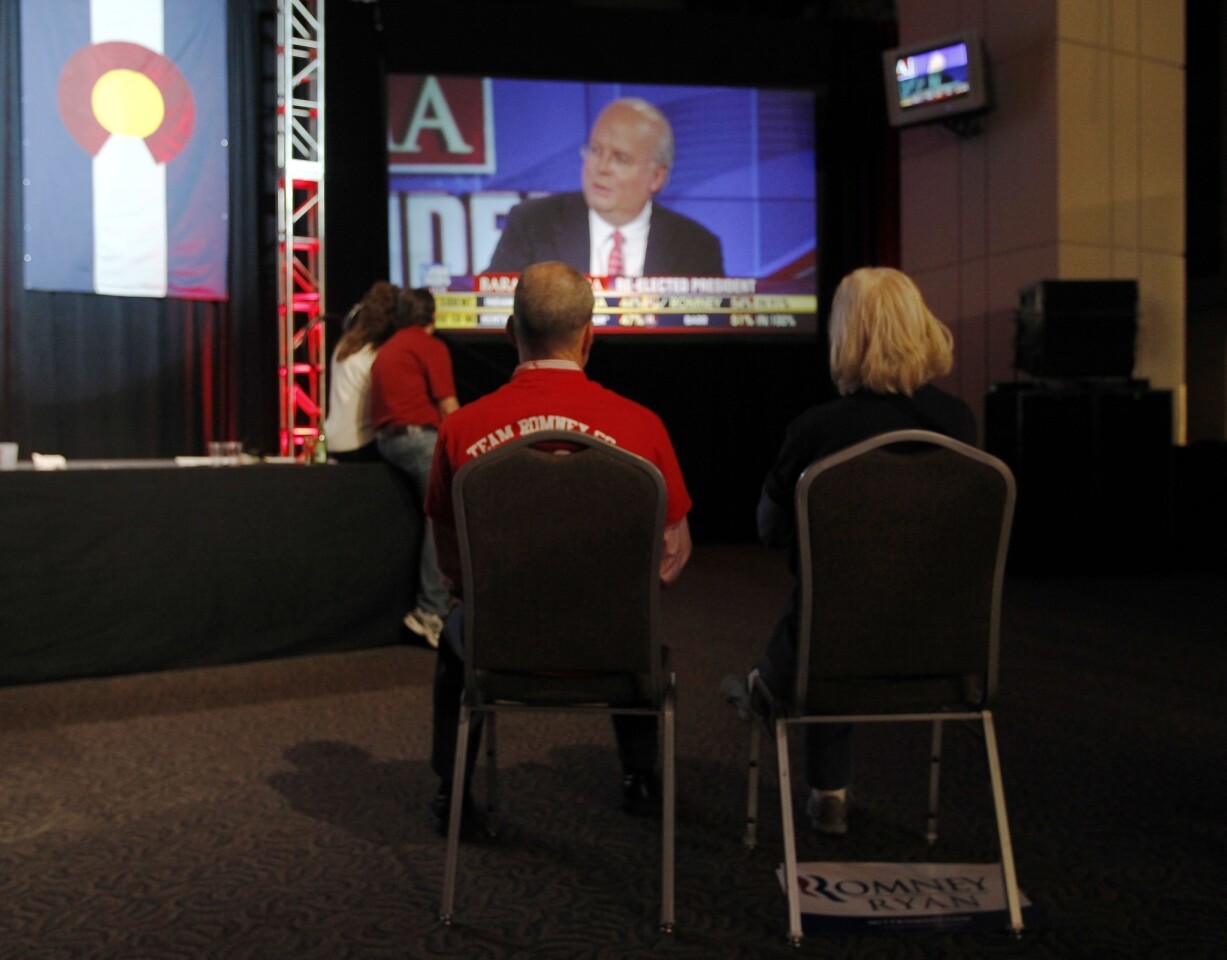 After Rove's absurd suggestion that the election had been called too early, anchor Megyn Kelly gamely made her way through the bowels of the studio to consult the numbers crunchers on "the Decision Desk," who, blinking at the sudden radiance of Kelly and the cameras, assured her that Obama had won. Best anchor of the night.
(David Zalubowski / AP)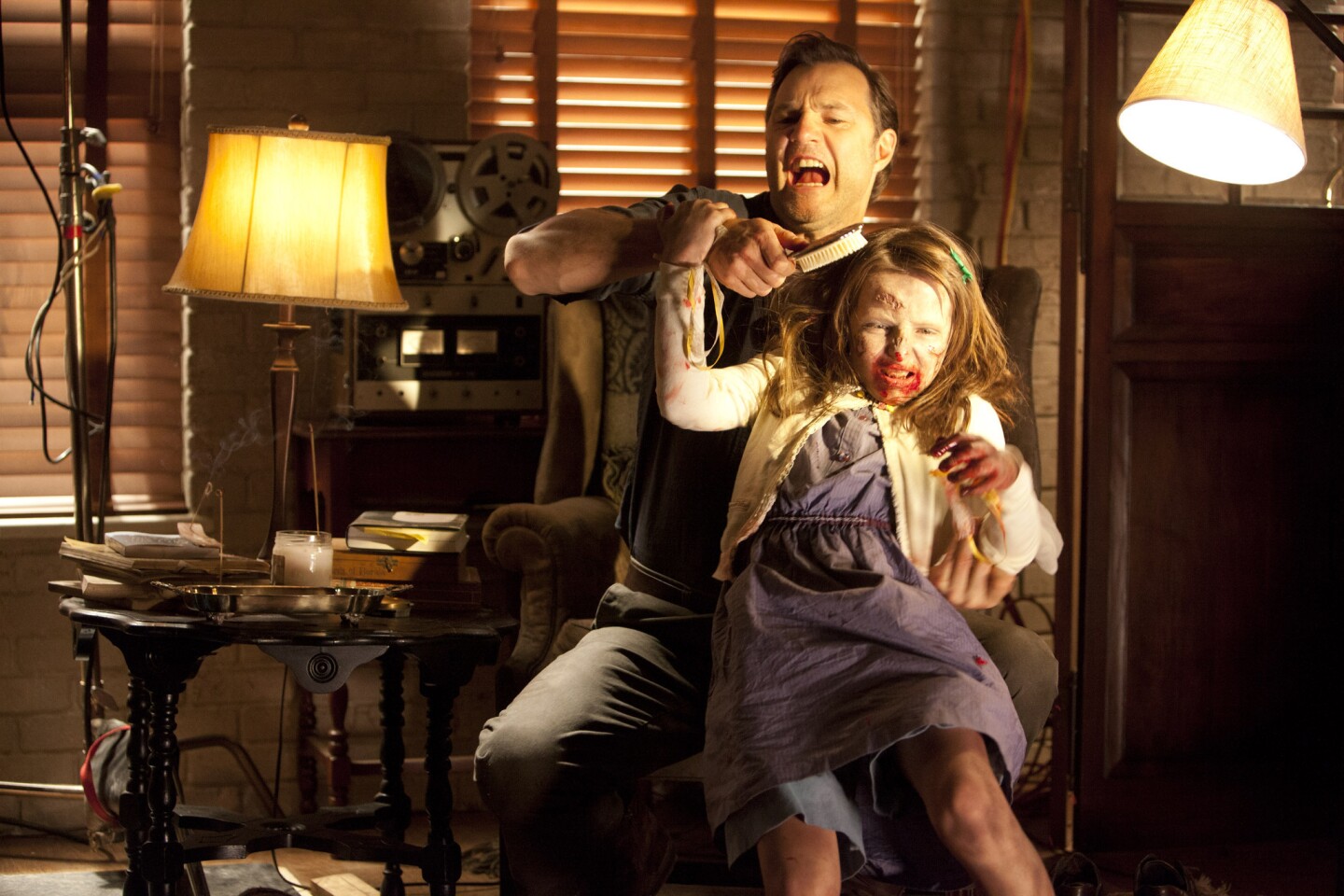 In a world where decapitating zombies is required for survival, it's easy to forget that even the most ghastly and decomposed were once human. The scenes in which the power-mad governor (David Morrissey) attempts to soothe his young undead daughter were both super-creepy and emotionally wrenching. When she is finally killed, the governor's grief takes on the proportions of Lear.
(AMC)
Will someone give this man a show that works? With star turns in SyFy's otherwise mediocre "Treasure Island," pictured here, and ABC's otherwise terrible "Munster" remake, Eddie Izzard, right, though apparently doomed to be 10 times better than anything he's in, is always a pleasure to see.
(Syfy)