13 Images
Real places, fake characters: TV's bars and eateries
Lena Dunham and her cohorts on HBO's "Girls" often discuss their plight of being a twentysomething at New York's Cafe Grumpy. Alex Karpovsky's character works there as a jilted-but-lovable barista, often commenting on the patrons. The cafe, itself, sits snugly in
Brooklyn's Greenpoint neighborhood
.
Address:
193 Meserole Ave.
Brooklyn, N.Y.
(Jessica Miglio / HBO)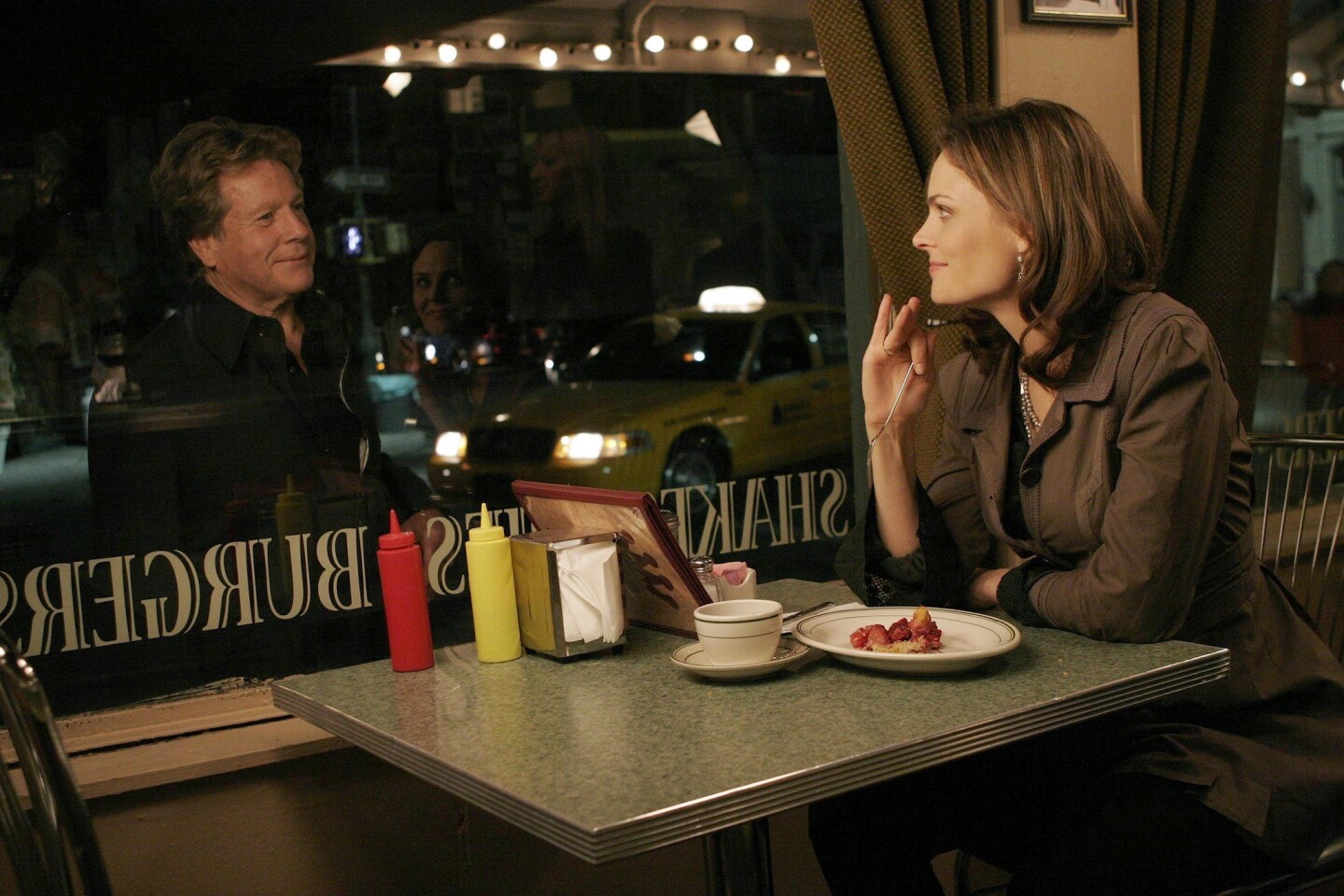 Dr. Temperance "Bones" Brennan (Emily Deschanel) and FBI Special Agent Seeley Booth (David Boreanz) have an awkward relationship, and they've spent many awkward moments in the Royal Diner along with their whole forensic crew. The
actual Royal Diner
is in Washington, N.J., as opposed to Washington, D.C.
Address:
150 State Route 31 N
Washington, N.J.
(Michael Becker / Fox)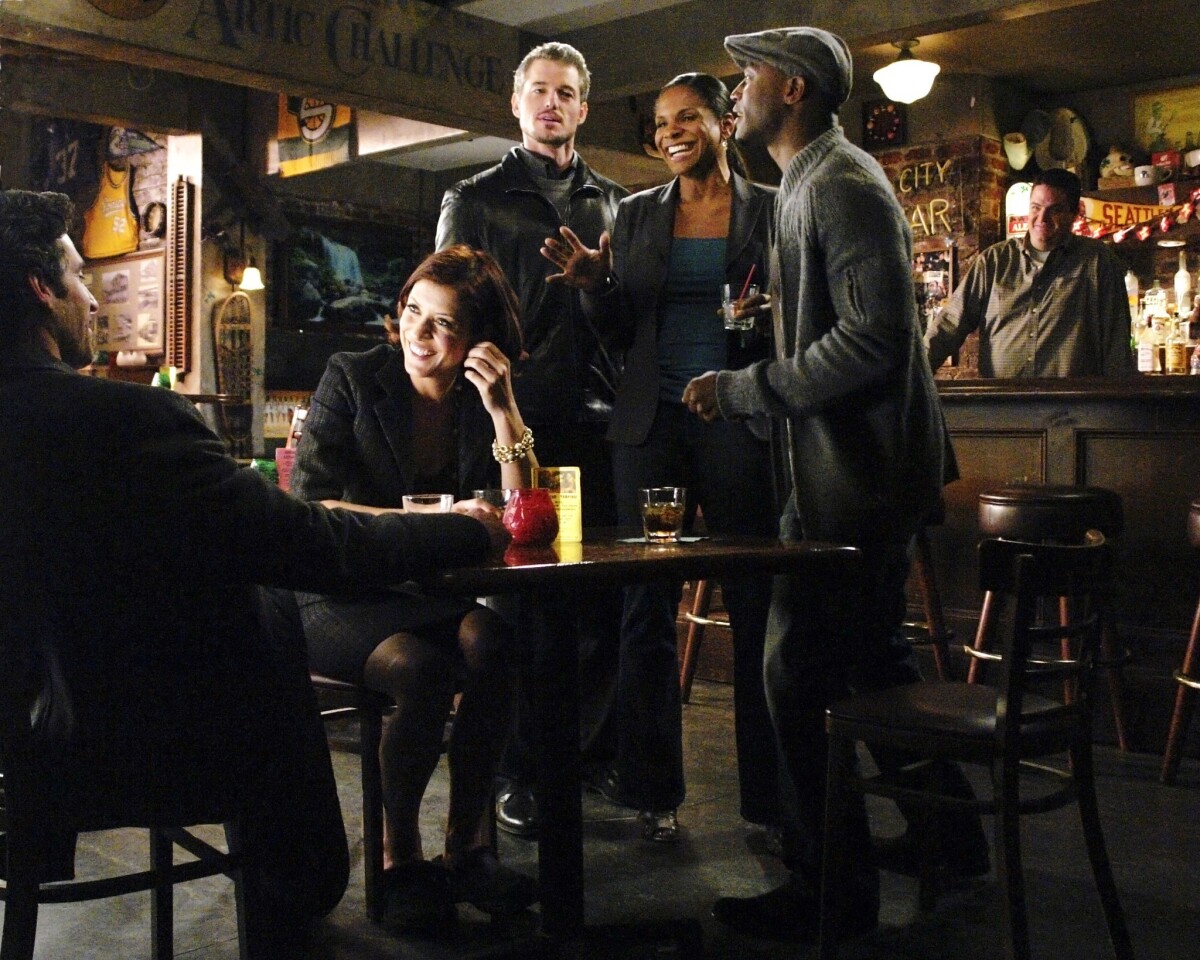 Emerald City Bar, the Seattle dive where Meredith (Ellen Pompeo) and McDreamy (Patrick Dempsey) first lock eyes in "Grey's Anatomy" is actually the Pasadena sports bar
72 North,
better known in real life for serving chicken wings to UFC fans instead of tequila shots to brooding surgeons.
72 N. Fair Oaks Ave.
Pasadena, Calif.
(Richard Cartwright / ABC)
Carrie and the gals drink and dine their way through countless restaurants during six seasons of "Sex and the City." But who can forget
Eleven Madison Park?
The Michelin-starred restaurant is where Big (Christopher Reed North) told Carrie (Sarah Jessica Parker) he was engaged to Natasha (a.k.a. "the stick figure with no soul"). Let's just hope Carrie ordered the $195 lunchtime tasting menu and left Big with the bill.
11 Madison Ave.
New York, N.Y.
(Craig Blankenhorn / Associated Press)
The Philadelphia Java Co. near South Street is where Charlie's (Charlie Day) beloved waitress works. He passes time in the cafe admiring her and even brings other dates there so he could see her. The first exterior shot of the cafe pops up in the show's pilot. However, its interior is not what appears in the comedy.
Address:
518 S. 4th St.
Philadelphia, Pa.
(FX)
The Roslyn Cafe was seen in the opening credits of the series "Northern Exposure," set in the fictitious town of Cicely, Alaska. However, much of the show's filming took place in Roslyn, Wash. The mural reading
Roslyn Cafe
was already on the building. To make it fit into the fictional landscape of Cicely, an "'s" was added so that it would be called Roslyn's Cafe -- with the back story that Roslyn was one of the founders of Cicely.
Address:
201 W. Pennsylvania Ave.
Roslyn, Wash.
(Associated Press)
The Boston bar Cheers -- "where everybody knows your name" -- provides the backdrop for this long-running NBC series about the pub's workers and patrons. Although the show was filmed on a set in Los Angeles, each episode begins with an exterior shot of the bar, which is actually the
Bull and Finch Pub
in the basement of Boston's upscale Hampshire House restaurant. But these days, the patrons are mostly tourists, so don't expect anybody to know your name.
Address:
84 Beacon St.
Boston
(Mark J. Terrill / Associated Press)
While the show was about nothing, there was always something to talk about at Monk's Cafe. The "Seinfeld" eatery that Jerry, George, Kramer and Elaine often ate at is actually the real-life
Tom's Restaurant
in Manhattan. Though the actual interior is much different than what's portrayed in the show, the iconic "Restaurant" sign hasn't changed.
Address:
2880 Broadway
New York City
(Robert Gauthier / Los Angeles Times)
Though Felicity seems to often be "finding her way" after moving to New York from California, her job at Dean & DeLuca's coffee shop is mostly stable. The show didn't actually film there, but borrowed the name of the market/caterer/eatery for their New York locale that was filmed on an L.A. set. Other shows that often spotlight the New York staple include "Will & Grace" and "Gossip Girl." The original
Dean & DeLuca's
opened in the New York neighborhood of SoHo.
Address:
560 Broadway
New York City
(Byron Cohen / The WB)
The Double R Diner, whose cherry pie and "damn fine cup o' coffee" were popularized in "Twin Peaks," is actually called
Twede's Café
these days. It's in the town of North Bend, Wash., and was once called the Mar T before David Lynch brought it to fame.
Address:
137 W. North Bend Way
North Bend, Wash.
(Los Angeles Times archives)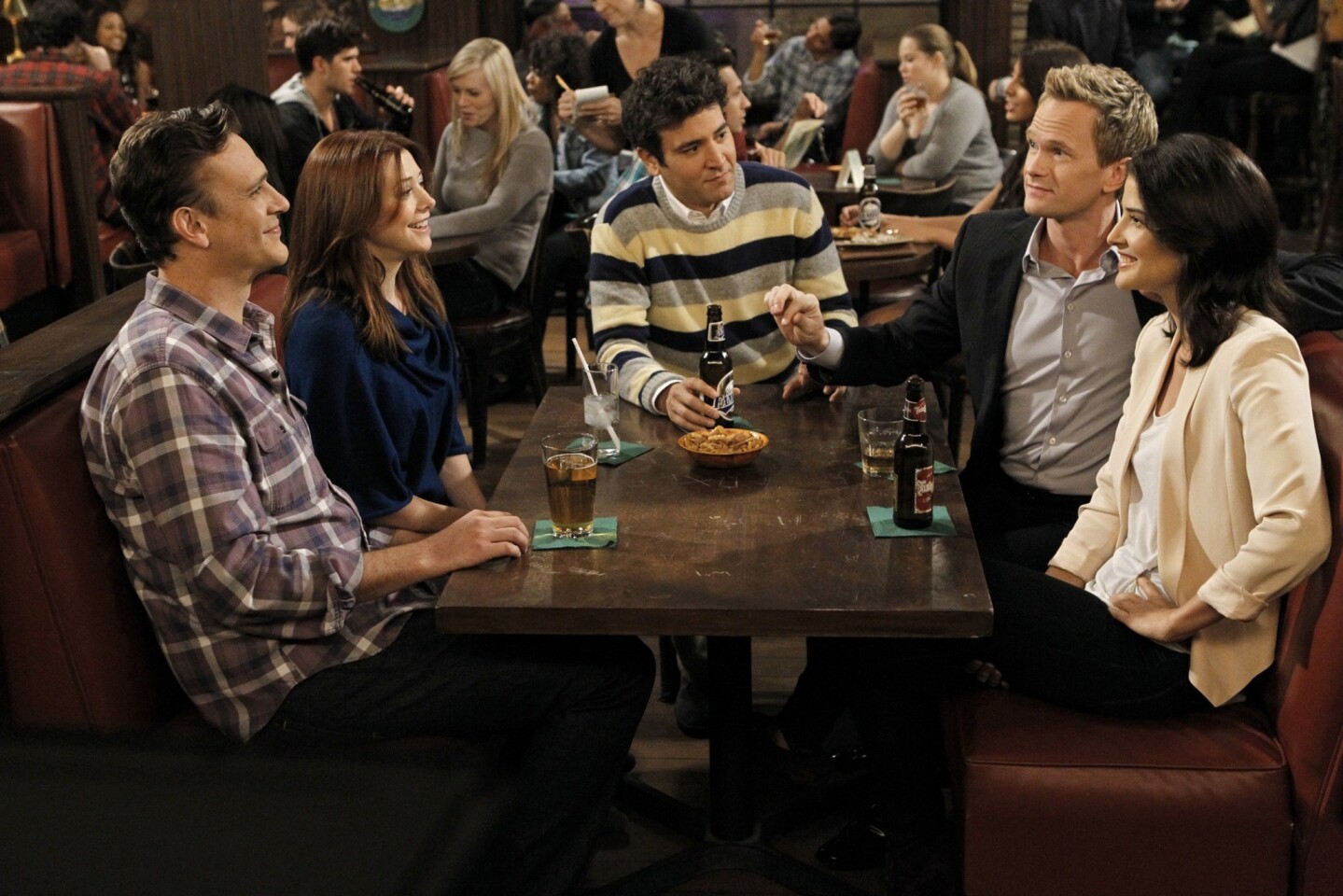 Marshall, Lily, Ted, Barney and Robin spend a lot of time in their favorite booth at
MacLaren's Pub
going over Barney's conquests, Robin and Ted's neurosis, and Lily and Marshall's tales of married life. Creators Carter Bays and Craig Thomas may have based the drinking hole with a kitchen on four New York City bars where they drank, but it is
McGee's NYC Pub and Restaurant
that provides the visual inspiration.
Address:
240 W. 55 St.
New York City
(Cliff Lipson / CBS)