Members of the Girls' Dare Club of 1934 helped build up the image of Venice Beach as a magnet for bathing beauties.
(LAT)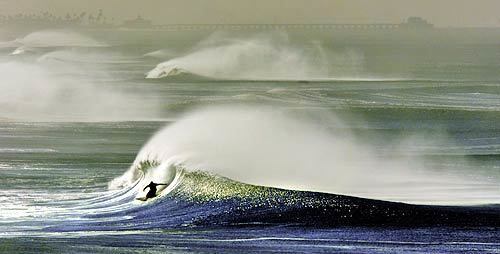 It all started when Sandra Dee got on her board in the 1959 film "Gidget." Soon after, surf-themed films and music flooded the market, and kids across America wanted to hop on a board and ride the waves, like this surfer at Huntington Beach.
(Allen J. Schaben / LAT)
Images of California's seductive coast, such as this one of Laguna Beach circa 1938, made the region an irresistible combination of beautiful people and beautiful beaches. They came by the thousands, from points east, all to get a taste of the good life.
(File photo)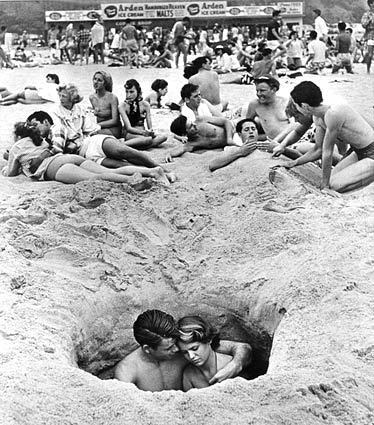 This photograph of a bustling 1950s Santa Monica beach during a July 4 weekend was included in a 1986 exhibit called "Life, the Second Decade," celebrating the magazine.
(Ralph Crane)