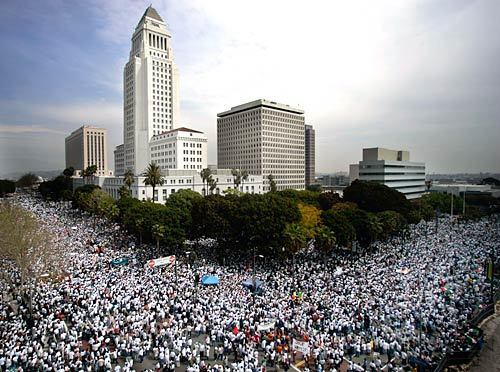 5 Images
The changing face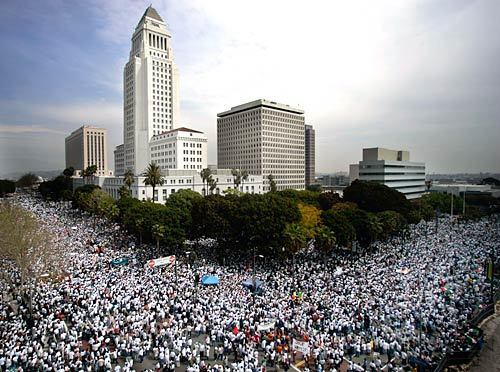 Thousands flood downtown streets near City Hall in March 2006 to protest immigration legislation. More demonstrations followed, in L.A. and around the country, as Latinos flexed their muscle.
(Gina Ferazzi / LAT)
Chavez Ravine once was a thriving community.
(Don Normark ITVS)
Two young men — one badly beaten, the other stripped of his clothes — draw a crowd during the Zoot Suit Riots in 1943.
(AP)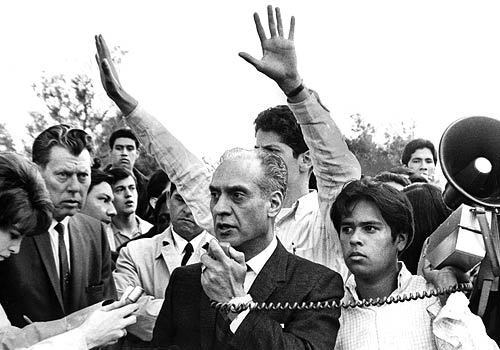 Edward R. Roybal won a seat on the Los Angeles City Council and then went on to Congress.
(LAT)
In 1968, Chicano students rally for better schools in L.A.
(LAT)