East meets West meets East again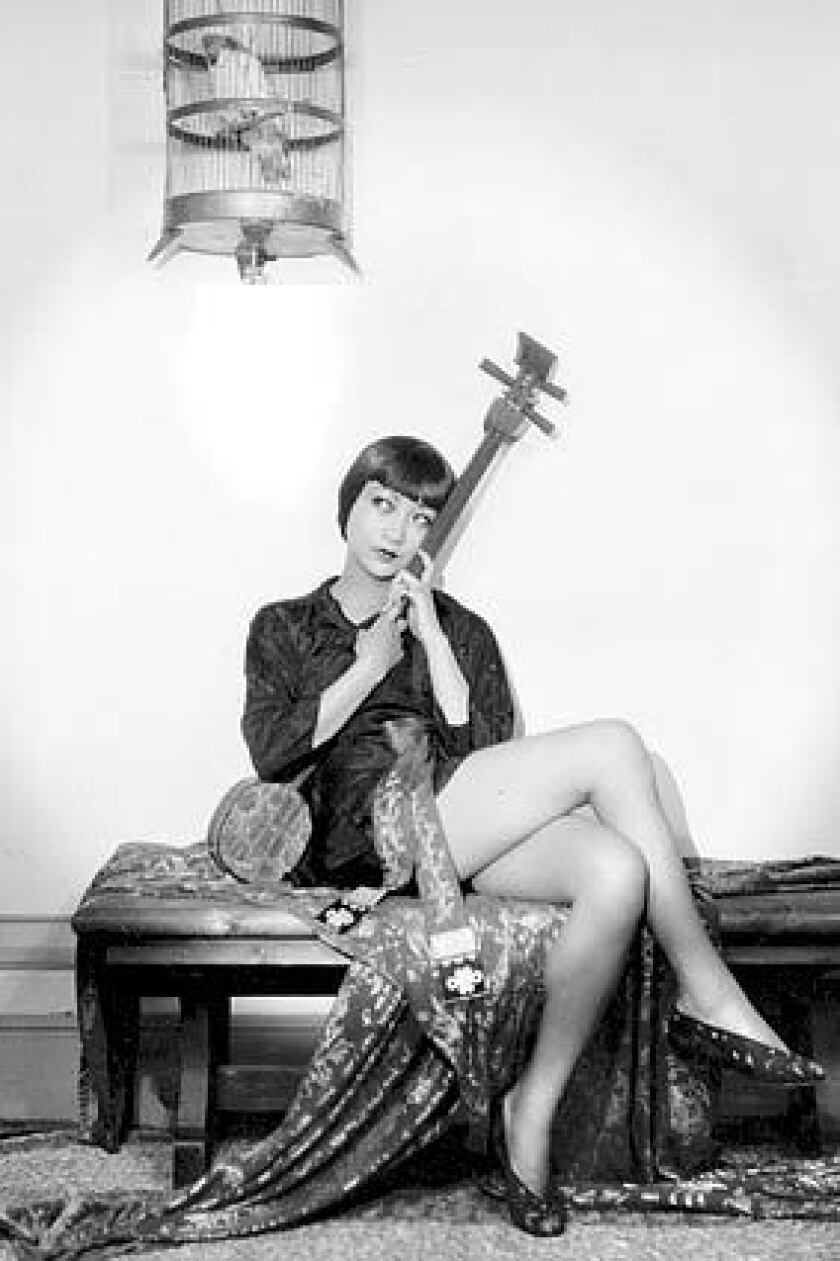 Special to The Times
BY the 1920s, one of Hollywood's greatest cinematographers, James Wong Howe, was already a chief cameraman for the Lasky Studios. Shooting in those days with orthochromatic film, "blue went white," according to Howe. But he found a way to light scenes so the blue eyes of Hollywood's leading ladies showed up dark on screen. How did he do this? By making a box lined with black velvet and shooting close-ups with his lens. The star would look at the velvet: "The eye is like a mirror," Howe discovered, and thus, light eyes reflected darker on film.
Howe was an immigrant who, with others — including film stars Sesshu Hayakawa and Anna May Wong, and later Mako, founder of East West Players — helped inject a dose of reality into the fantasies of Hollywood. Through their pioneering work and talents, they were able to influence cinema worldwide. Fifty years later, a new generation, including Wayne Wang and Ang Lee, regularly makes films with Asian and non-Asian themes alike. They are poised to change the creative face of Hollywood.
Outside Hollywood, Asian Americans have long added a global dimension to Los Angeles. Since 1960, immigration has been the main impetus of Asian population growth in the United States. With almost 5 million Asian Pacific residents, California has the largest such population in the country. This includes Filipino, Chinese, Japanese, Vietnamese, Korean, Asian Indian, Native Hawaiian, Pacific Islander, Laotian, Cambodian, Hmong and Thai. It's not surprising that L.A. County has the largest percentage of Asian Americans in the state — more than a million people, according to the U.S. Census, of whom 70% are immigrants. Any map of L.A. would reveal "Asian global ethno-hubs" in the central city (Koreatown, Thai Town, Chinatown, Little Tokyo) and in the San Gabriel Valley, where Little Taipei includes ethnic Chinese from Taiwan, Hong Kong and Southeast Asia, as well as native-born American Chinese. Farther south, Cambodians in Long Beach are organizing for a Little Cambodia not far from Little India in Artesia, or Little Saigon in Garden Grove.
What do the ethno-hubs mean for the future? How do they connect Los Angeles to the world? These nexuses of Asian residents and commercial and cultural activities have developed a complicated network of institutions, including churches and temples, language schools, banks, book and video stores, markets, factories and other businesses, linked with like institutions across the United States and Asia, as well. Much like the lotus garden that blooms in Echo Park lake, the roots of L.A.'s Asian ethno-hubs traverse the city and spiral across the Pacific to Shanghai, Seoul, Taipei, Tokyo, New Dehli, Manila and Singapore.
In a very real sense, then, Asian Americans in Los Angeles are not only mirroring the city but pushing its influence and culture outward, across the Pacific and beyond. Asian Americans such as Judy Chu, former mayor of Monterey Park and incoming member of the State Board of Equalization, and Stewart Kwoh, founder of the Asian Pacific American Legal Center, are recasting our cultural, economic and political priorities, building a new cosmopolitan order extending from Southern California to the rest of the world.
---