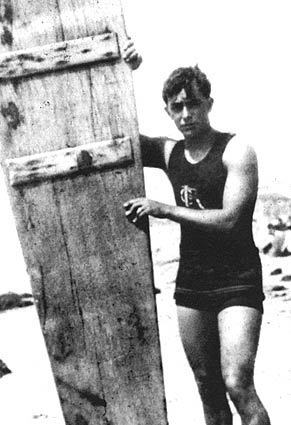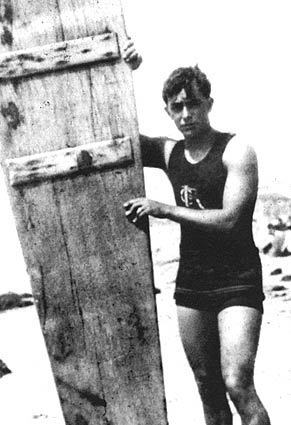 George Freeth, an Anglo-Hawaiian, introduced surfing to California at Redondo Beach.
(L.A. County Lifeguard Trust Fund)
Inside of a packing house for oranges at a grove near Tustin in 1892. Southern California's citrus industry took off after Edwin T. Earl invented a refrigerated railcar that could easily ship oranges to the East Coast.
(Mushet Photography)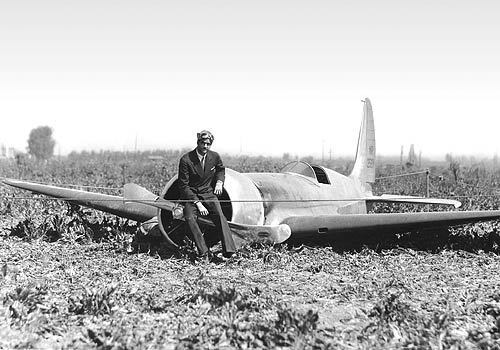 Howard Hughes atop his plane Winged Bullet in 1935. One of the pioneers in the aviation industry, he founded Hughes Aircraft.
(File photo)
Scene from the 1895 Rose Parade in Pasadena, before horses gave way to horsepower.
(File photo)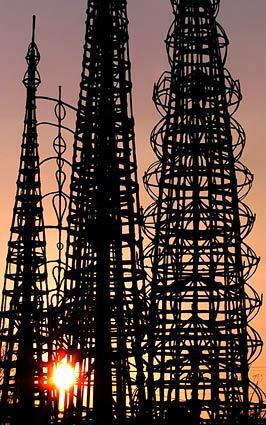 Simon Rodia completed the Watts Tower project in 1954 after three decades of work.
(Luis Sinco / LAT)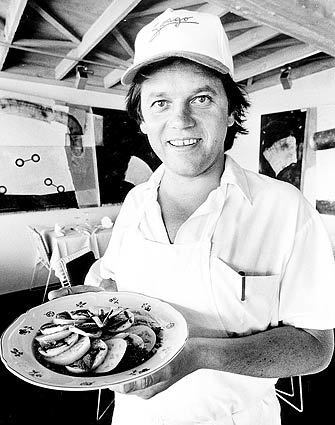 Wolfgang Puck opened Spago in West Hollywood in 1982.
(LAT)