20 Images
Pop culture hairstyles: Famous celebrity looks
While teenage boys in the 1970s might have spent countless hours worshiping
Farrah Fawcett
's famous poster, their girlfriends were busy feathering their hair in an effort to emulate the "Charlie's Angels" star's famous fluffy, flipped-out 'do.
Though Farrah will always be remembered as a trendsetter, her locks aren't the only look to drive folks to the hairdresser clutching copies of gossip magazines. Here we look at some other mane attractions.
(Associated Press)
An "it" girl of the silent film era, Brooks had a dark, blunt bob that highlighted her porcelain skin and thick eyebrows. The go-to style for the flapper look? This is it.
(UCLA Film and Television Archive)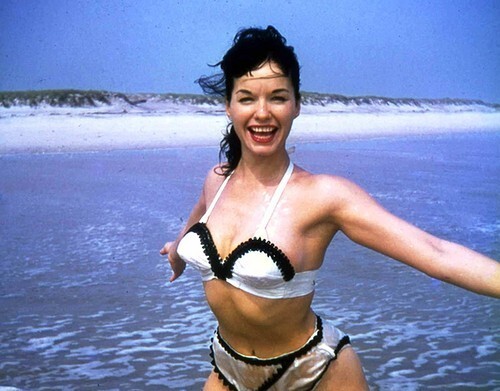 The 1950s secretary-turned-pinup queen's thick, dark pageboy cut and short, blunt bangs are still the go-to look for retro-style rabble rousers such as
Christina Aguilera
and
Katy Perry
or even "Project Runway's"
Kenley Collins
. For more on this signature style, click
here
.
(Associated Press)
Nothing says "bad-boy rocker sure to keep your daughter out past curfew" quite like this pompadour. Elvis Presley's popular greasy Southern trucker ducktail from his early career was named the
most iconic hairstyle
in 2007, and no doubt popularized the pocket-size plastic comb.
There are, of course, variations of this look, and we'd be remiss if we didn't mention
James Dean
,
Johnny Cash
, Marlon Brandon,
James Brown
, Prince and
David Bowie
as just a few who "pomped" it up .
(Roger Marshutz)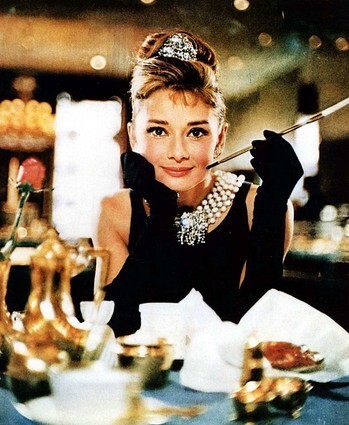 The beloved actress' twisted up-dos in "Breakfast at Tiffany's" and "Sabrina" are nearly synonymous with elegance and grace. So much so that when the Oliver Peoples folks wanted to convey those words with their new line of sunglasses, they got
Zooey Deschanel
to do
channel Audrey
.
A perfect placeholder for either black Ray-Bans or a tiara, those fabled up-dos are still modeled (or at least considered) by just about every prom-going female.
(Associated Press)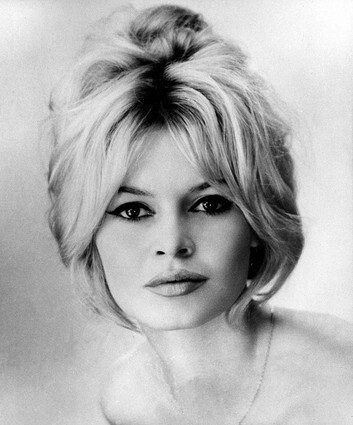 The actress-fashion model's teased-up choucroute (or sauerkraut) beehive and tousled sex-kitten layers are still seen today, after a fashion, on the likes of Amy Winehouse and Jessica Simpson, respectively. Glamour magazine even compared
Lauren Conrad's look to hers
.
Bardot is in her 70s now, but her look from the 1950s and '60s is anything but dated. Just do a Google search for her name and "hair" and you'll find plenty of tutorials on how to get the timeless look.
(Associated Press)
The Fab Four had plenty of looks throughout their lives and careers (Paul even had a mullet for a while!), but let's talk for a moment about the cut George Harrison called "Arthur." That mop-top barbershop haircut was so popular that it spawned Beatles wigs.
(Copyright Apple Corps Ltd)
Fashion designer Mary Quant was known for keeping things short: She made waves with her Mod '60s hairdos and mini skirts (and later her hot pants). Stylist Vidal Sassoon created her trademark streanlined bob to go with her clothing — which is why Twiggy (who frequently worked with Quant) is modeling both the outfit and the hairstyle in this photo.
(Associated Press)
Long, straight and as dramatic as the singer herself, Cher's '70s hairstyle was credited to Jose Eber, the French stylist whose magic fingers also worked on Farrah's famous feathered look.
(Handout photo)
The "Rosemary's Baby" star's pixie cut, styled by Vidal Sassoon, was so captivating that women might even have made a deal with the devil to get it. The short, geometric style has come back to life in recent years, with celebs including
Michelle Williams
and
Rihanna
modeling variations.
(File photo)
An answer to the pixie cut, the figure skater's wedge cut was a layered bowl cut that would fall effortlessly back into place, perfect punctuation for sticking a double Axel.
(Larry Bessel / Los Angeles Times)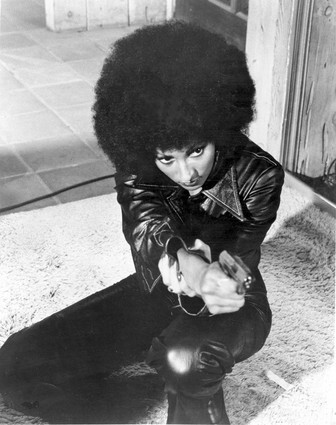 The actress gave her Afro serious attitude in blaxploitation films such as "
Foxy Brown
," mixing women's lib with a reminder that black is beautiful.
(American International Pictures)
Marley's heavy dreads brought a taste of Rastafarian culture to mainstream America. Marley considered his hair to be part of his identity, and the look remains a cultural statement (see
Manny Ramirez
or
Whoopi Goldberg
for more recent examples.)
(Associated Press)
Want to look like a take-charge tycoon? The slicked-backed Gordon Gekko will harden your hair and your heart. (See also: Don Draper of "Mad Men" for a smooth variation.)
(Andy Schwartz)
Manic Panic anyone? The face of early '90s teen angst, Danes had a dye job on "My So-Called Life" that sparked a hair rebellion in coffee shops and mall food courts nationwide.
(Mark Seliger / ABC)
Ah, the Rachel. Mock it if you will, but does your hairstyle have its own
Wikipedia page
? Even after all these years, doesn't Aniston's square layered look from the first season of "Friends" -- created by
Beverly Hills
stylist Chris McMillan -- just make you want to jump in a fountain?
(Andrew Eccles / Los Angeles Times)
You know it's bad when even George Clooney had a hard time pulling off The Caesar, a forward-combed, outgrown buzz cut once popular with 1960s Mod men. But that didn't stop many a guy from trying.
(Warner Bros. Entertainment, Inc.)
Time will tell if it'll be as memorable as his predecessors' rounded 'do (see
The Beatles
photo), but for now Efron's shaggy bangs are perfect for shaking during a good croon. They can also be easily coiffed, as seen in this
recent GQ shoot
.
(Junko Kimura / Getty Images)