10 Images
Michelle Obama's fashionable tour of Europe
Mrs. Obama took off for the 2009 G-20 summit in London wearing an ivory tulle tweed coat with black grosgrain piping made especially for her by young New York designer Thakoon Panichgul, reports Los Angeles Times fashion critic Booth Moore. (Jose Luis Magana / Associated Press)
Upon landing in Essex, England, on March 31, 2009, the first lady steps out in a chartreuse dress designed by Jason Wu, a name that became familair to FLOTUS fashion followers.
(Pablo Martinez Monsivais / Associated Press)
For a breakfast with British Prime Minister Gordon Brown's wife, Sarah, Michelle Obama wore mint-green version of the J. Crew Pembridge-dot pencil skirt and a crystal-studded cardigan.
(Leon Neal / EPA)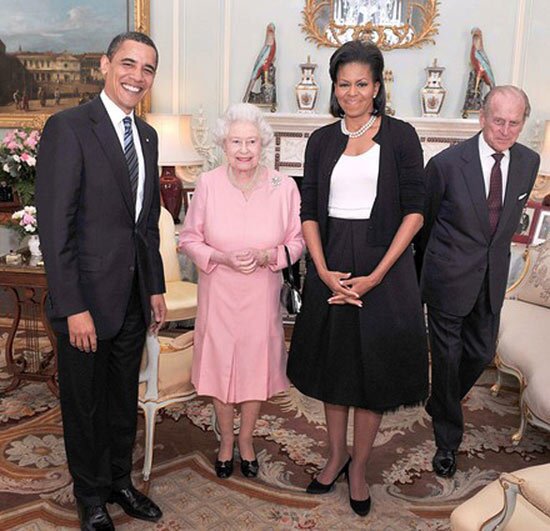 First Lady Michelle Obama arrived for informal tea at Buckingham Palace dressed conservatively in a black cardigan, white top and a black full skirt that appeared to have a tulle overlay. (WPA Pool / Getty Images)
Mrs. Obama doffs her jacket but keeps the white top, black full skirt and pearls to pose with British Prime Minister Gordon Brown, his wife, Sarah, and the president before dining with other G-20 delegates at a dinner cooked by celebrity chef Jamie Oliver. (Peter Macdiarmid / Getty Images)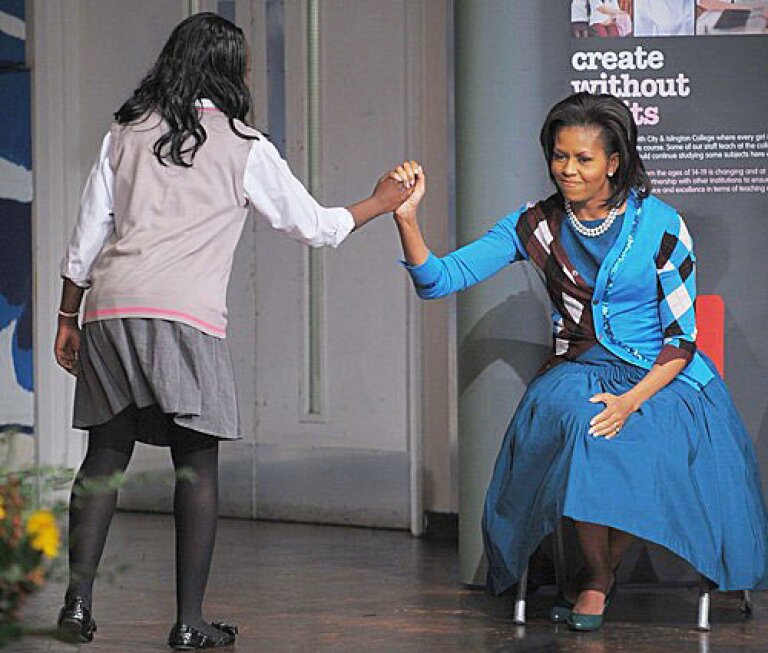 Michelle Obama, wearing a teal dress with an asymmetrical cardigan and her double-strand pearls, greets student Brenda Mensah after the girl sang a song during the first lady's visit to the Elizabeth Garrett Anderson Language School in London. (Mandel Ngan / AFP/Getty Images)
The first lady wore a dramatic magenta-and-black dress while meeting with former First Lady of France, Carla Bruni-Sarkozy, in April 2009. (Saul Loeb, AFP/Getty Images)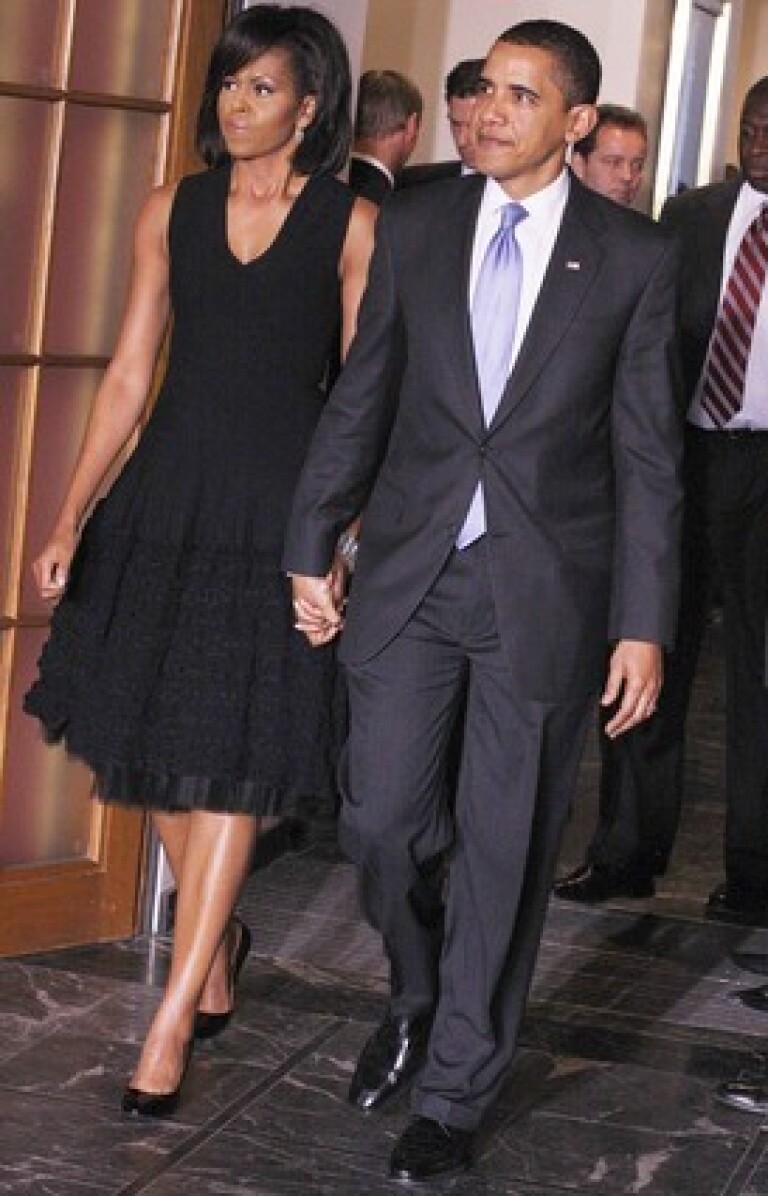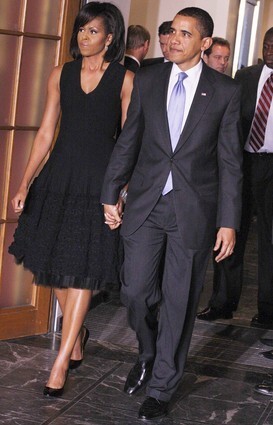 President Obama and First Lady Michelle Obama arrive at City Hall in Baden-Baden, Germany. The first lady went sleeveless in this all-black number. (Michael Kappeler / AFP / Getty Images)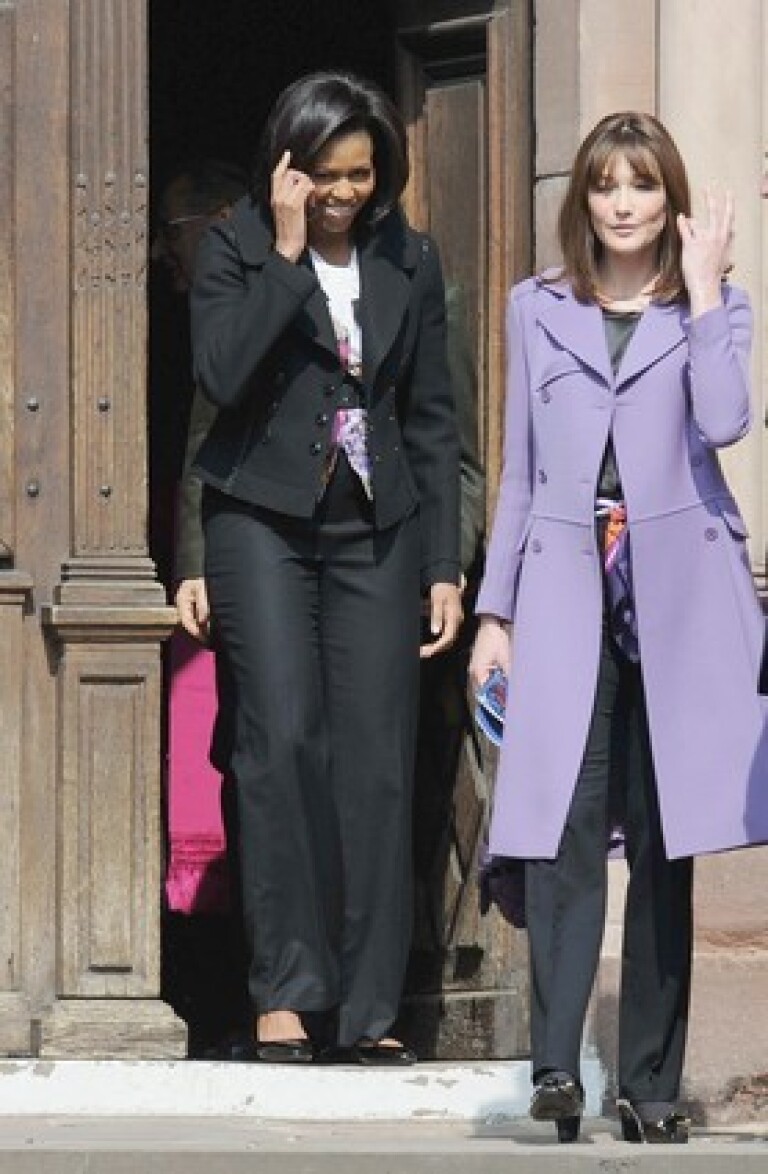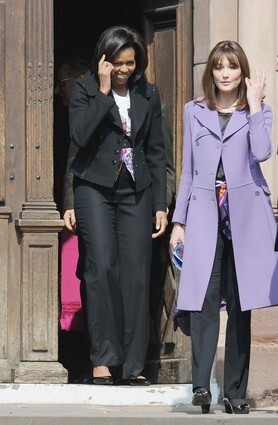 The first lady wears an Alaia suit with articulated seams black flats for her tour of Strasbourg Cathedral with France's former first lady, Carla Bruni-Sarkozy. (Pascal Le Segretain / Getty Images)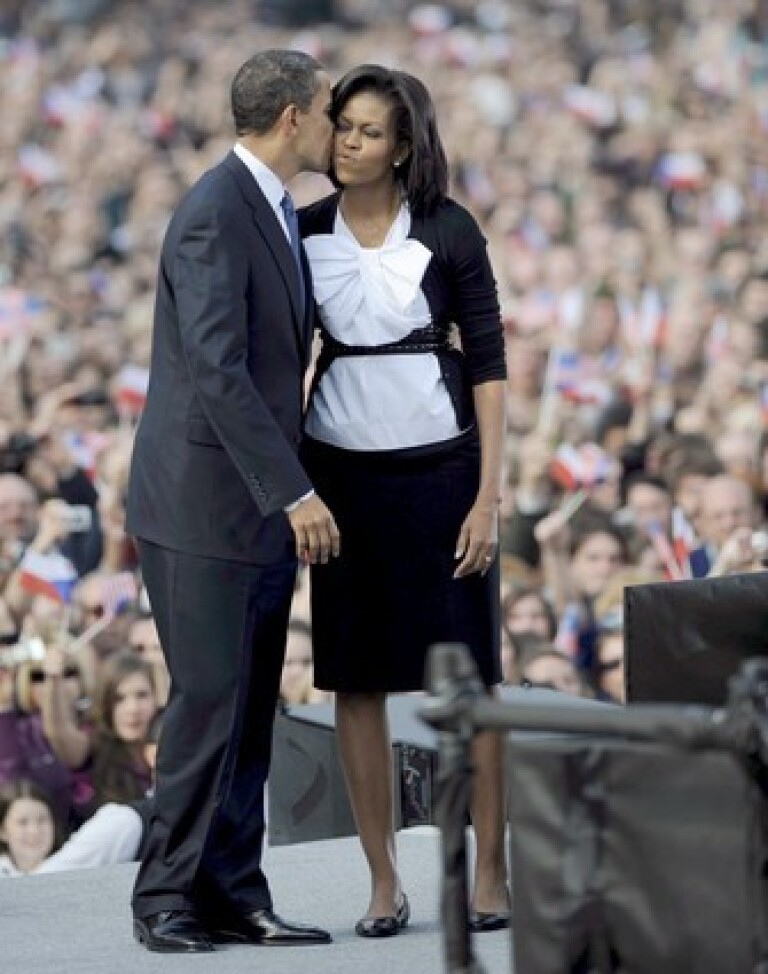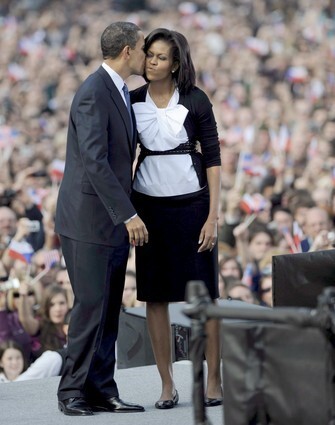 The president and first lady share a moment before he speaks near Prague Castle in the Czech Republic. Mrs. Obama is wearing a Moschino bow-front blouse, partly obscured by a belted black cardigan. (Shawn Thew / EPA)