Los Angeles Ballet celebrates honorees Adam Shankman, Jenna Dewan Tatum and Derek Hough
At the Los Angeles Ballet's annual gala, the classical dance company honored three multi-talented, multi-hyphenates — Jenna Dewan Tatum, Derek Hough and Adam Shankman — all of them dancers among other accomplishments and passionate on the subject of dance.
"Dance is my everything," Dewan said during the cocktail hour.
"All roads lead back to dance for me," added the actress, dancer and host of "World of Dance." "No matter what I do in my career, no matter what I do in my life, being a dancer informs me. It's who I am."
A judge on "World of Dance," Hough, an actor-dancer-author-choreographer, said he took his first official lesson at age 10, "but if I look at old home videos of myself and my family, and I can see we were dancing in our living room since we were born." Hough holds a record on "Dancing With the Stars," having won six mirror balls.
Shankman said later from the podium, "As the story goes, I actually emerged from my mother doing cartwheels with a top hat and cane. … I dance to live and I live to dance, and God willing, I'll die doing a cartwheel, still clutching my cane." (The producer-director-choreographer's current project is the "Enchanted" sequel, "Disenchanted.")
---
The event
The Los Angeles Ballet celebrated "Swan Lake" on Feb. 24 with a black and white themed-gala at the Beverly Wilshire Hotel in Beverly Hills. More than $1 million was raised for its programming and educational outreach.
The program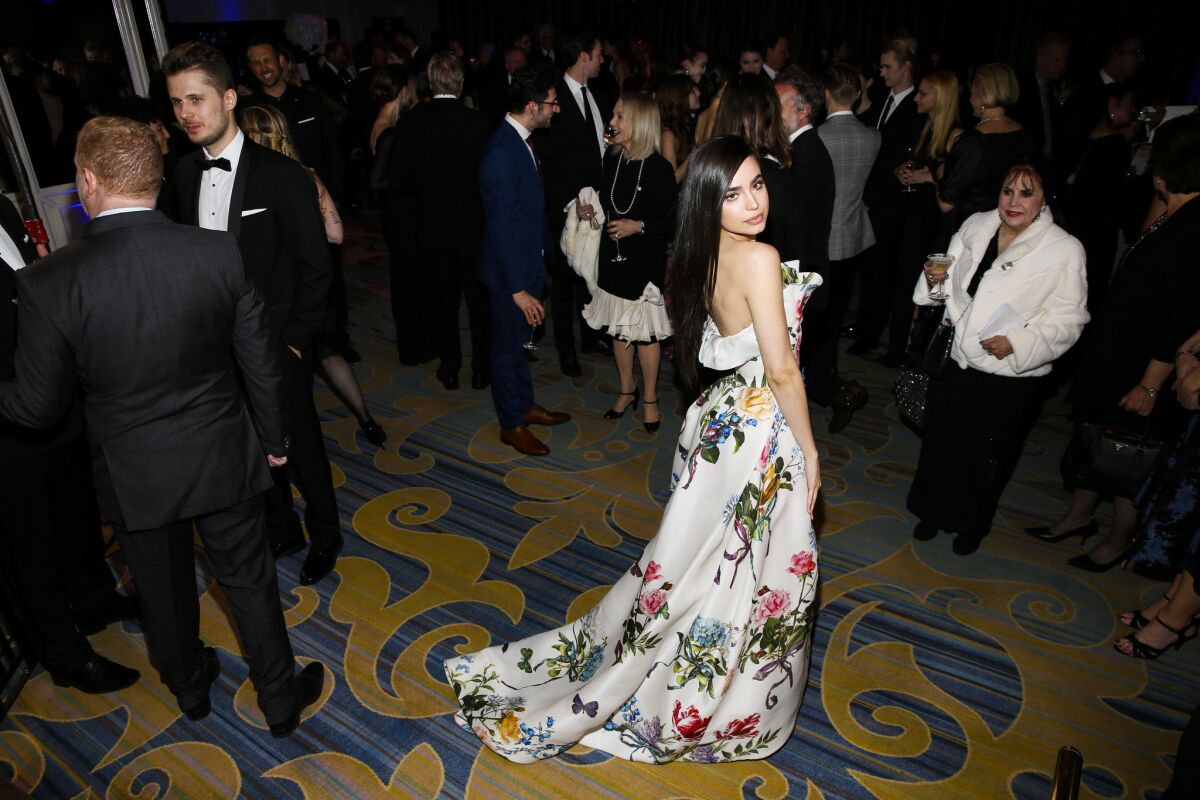 Artistic directors Colleen Neary and Thordal Christensen introduced the dancers, who performed excerpts from "Swan Lake." The interpretation of Spanish, Neapolitan, Hungarian and Russian folk dances and elegant black swan pas de deux were then followed by a young troupe from "A Chance to Dance," Los Angeles Ballet's program of free classes.
Disney star Sofia Carson said earlier in the evening that she had recently taught one of these classes, which are offered to children ages 2 and older. Attending the gala with her sister Paulina, Carson said, "I was 3 when I took my first dance lesson, and it changed my life forever." (She also said that her film "Descendants 3" would shoot in Vancouver this summer.)
The crowd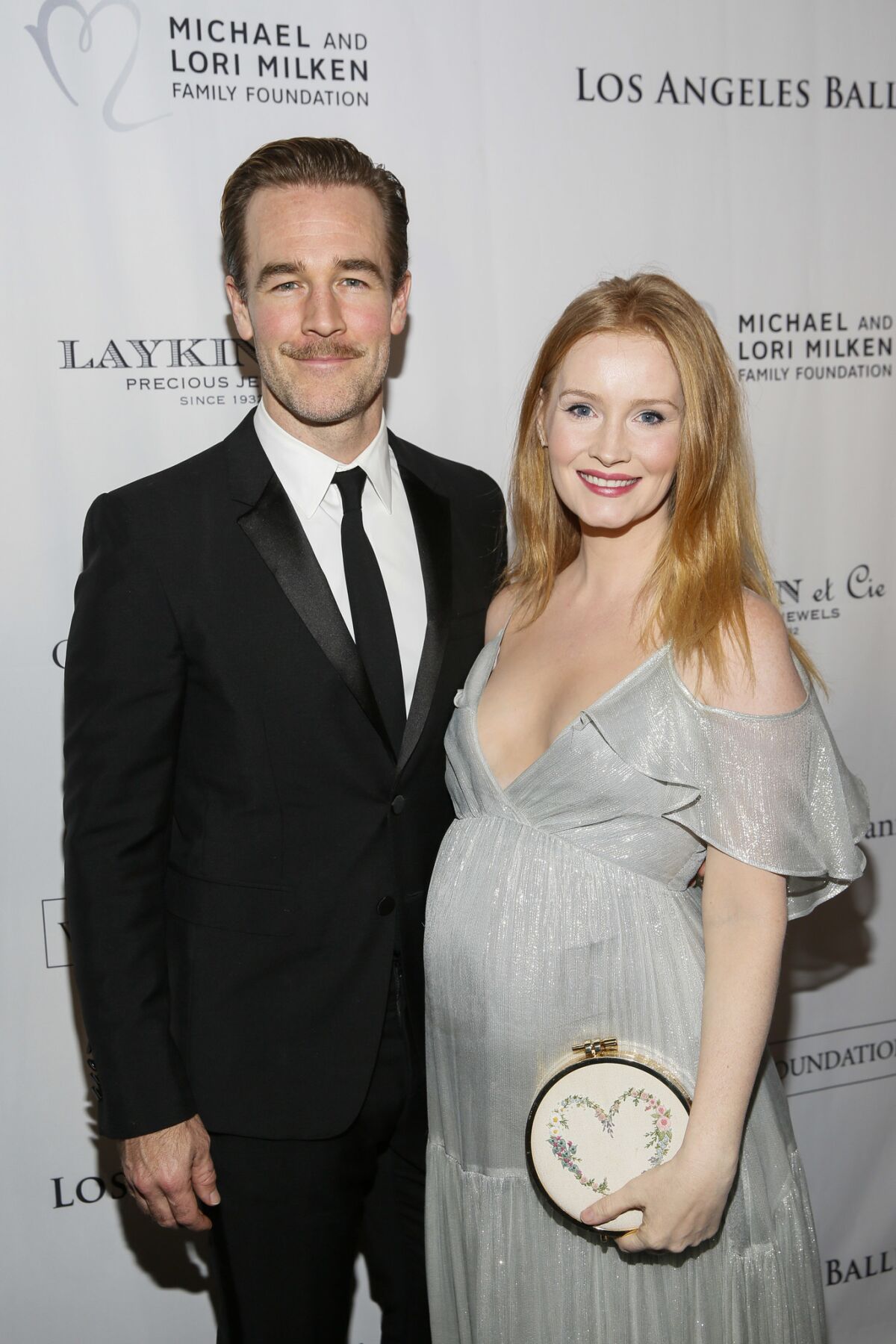 Mark L. Walberg, host of "Antiques Roadshow," emceed the affair, with presenters Nigel Lythgoe, Brad Goreski and Mark Ballas; guests Camilla Belle, Emmanuelle Chriqui, Kimberly and James Van Der Beek, and others. Kirsten Sarkisian and Leslie Kavanaugh were co-chairs of the event, along with honorary committee chairs Sharon and Gray Davis, Marilyn and Robert Day, Ghada and Ray Irani, Lori and Michael Milken, Linda La Kretz-Duttenhaver and Richard Merkin.
The numbers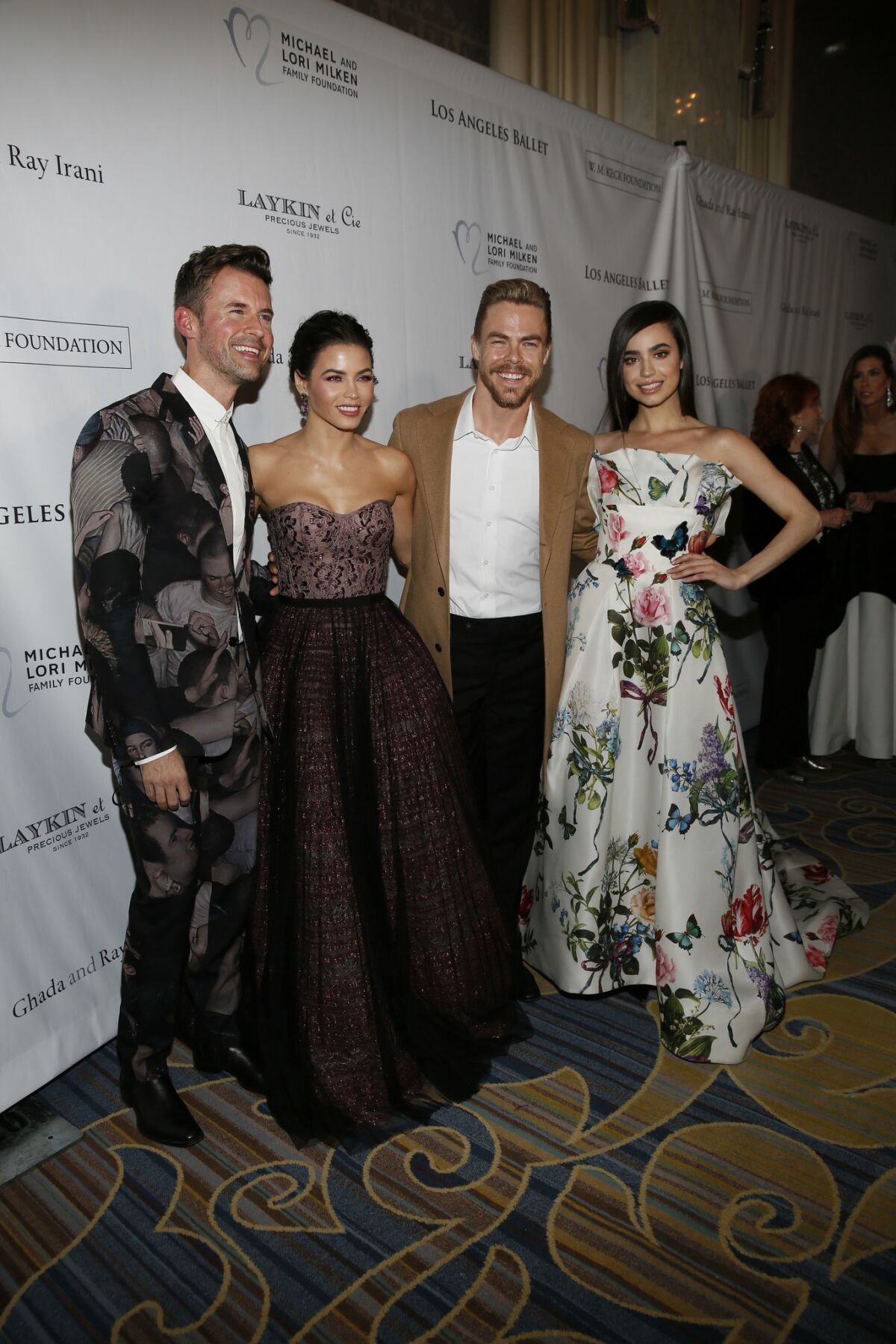 Tickets for the 325-plus guests began at $500, and tables ranged to $100,000. Proceeds also included a silent auction and additional donations.
The quote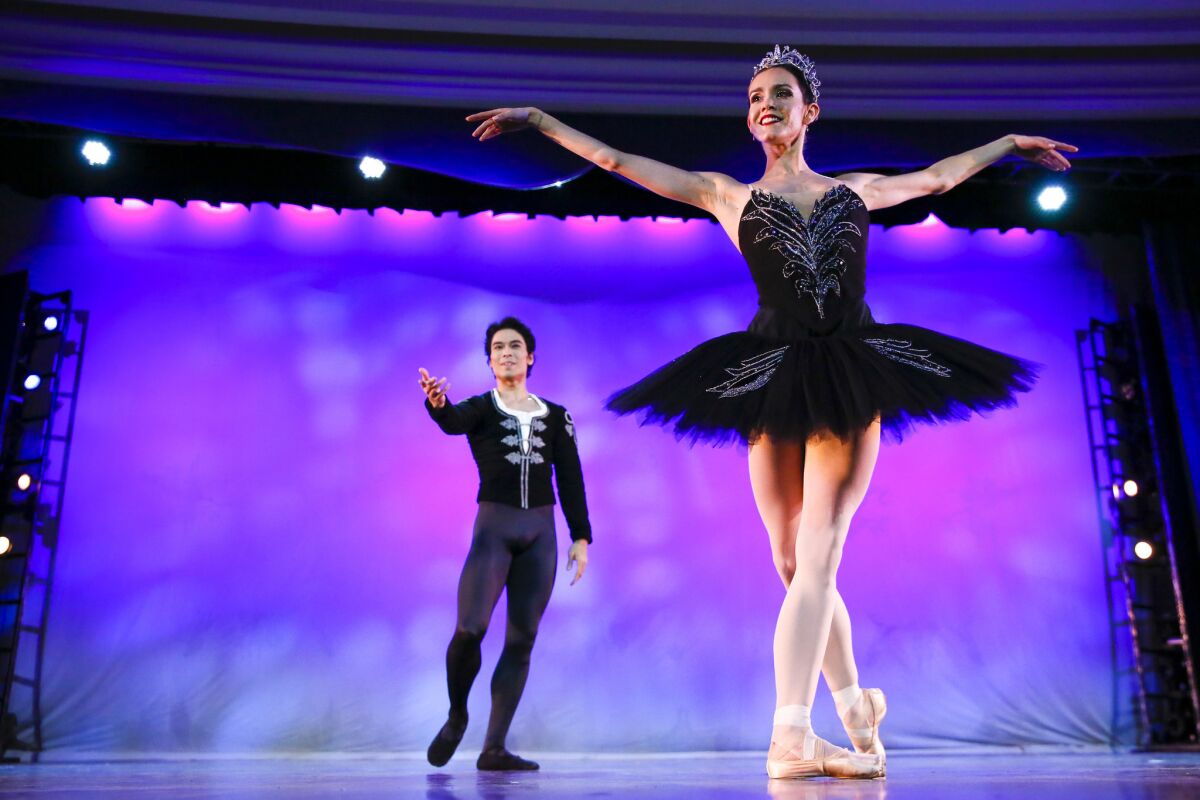 After suggesting that the crowd raise a glass to Los Angeles Ballet, "our beloved home team," which he'd earlier described as "my Dodgers," Shankman spoke, not only of his love of dance but also of the importance of supporting the arts.
"If we are to leave any legacy of value to the next generations," he said, "then it is our responsibility to support in every way imaginable institutions like the Los Angeles Ballet, and to do everything in our power both to bring people to us, and also to go into the communities, and to help this generation know that there is more to life than darkness and division and the arduous fight for justice, or even simply to be seen to feel safe."
For fashion news, follow us at @latimesimage on Twitter.
---