L.A. Affairs: UCLA student makes a brand new start of it in old L.A.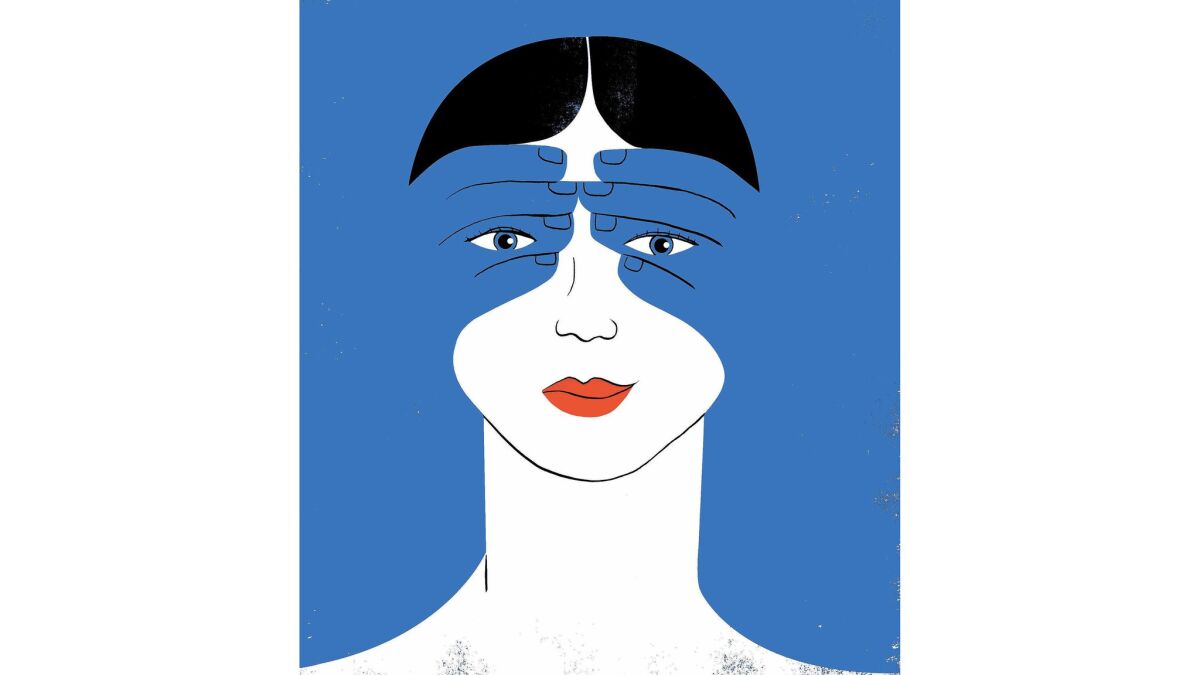 L.A. Affairs chronicles the current dating scene in and around Los Angeles. If you have comments or a true story to tell, email us at home@latimes.com. We pay $300 a column.
The summer before last, I registered to attend UCLA, resigning myself to a four-year sentence of living in Los Angeles. Amid cheery classmates headed to the East Coast or Berkeley, I skipped high school graduation and prom, sulking and throwing myself into a full-time summer job at a Santa Monica sushi restaurant.
Los Angeles has always been my home, but I had come to hate it here, with all my painful memories of growing up in Culver City as an awkward kid lacking any sense of social grace. I longed for New York — a place with seasons and efficient public transportation — and time away from my family and the trauma of high school.
Though angry and bitter, some small part of me was still oddly hopeful. I went to the UCLA Class of 2017 Facebook page to scout out my future Bruin compatriots. There, amid unabashed enthusiasm for college and the shameless attempts at making like-able comments, I found him: a New Yorker with a great shot as his Facebook profile picture.
Past L.A. Affairs columns, and submission guidelines
Our interactions began with a comment back-and-forth on a post concerning food in Los Angeles (we both loved Korean barbecue) and my discovery that he'd graduated from a well-known public school in New York. I sent a message to his in-box, asking if he knew someone I'd met at a summer program based in New York City the previous year. He didn't, but we kept messaging anyhow.
Our first meet-up was at Huckleberry in Santa Monica. I drove there. He arrived in an Uber — the stereotypical New York native who didn't drive. Over green eggs and ham, we talked about Williamsburg's hipster revival and how we ended up attending UCLA.
His hatred for Los Angeles leached out as he spooned up his bread pudding. I tried to protest, but, ultimately, what could I say? It's not as if I wanted to be here either. I was sick of the land of eternal traffic and sunshine.
Are you a veteran of the L.A. dating scene? Share your story
Thus began my summer fling with the New Yorker: unlabeled yet exclusive, and based in a bitterness about our shared fate of living in a city that lacked in substance but at least made up for it in appearances.
We dined at Bouchon and Bestia, mocking ourselves for what we were: overgrown children acting like adults. There was a trip to Malibu Creek State Park, a night spent exploring the on-campus sculpture garden — it all felt like a dream. We spoke of how we'd get away from this place and tossed around the idea of a future life in London, New York or San Francisco, bringing up cosmopolitan babies.
When he returned from a weeklong trip home at the end of the summer, the New Yorker said he loved me.
So, dear reader, I dated him.
I shouldn't have, though.
Our relationship was starting to sour. At a time when all other college freshmen were leaving behind the trappings of their high school selves to engage in what could only be called a renaissance of social interaction, I was stuck with the New Yorker's expectations and opinions. They remained, like deadened fronds stuck to the side of a palm tree.
Finally, I moved into the dorms, and I started living a life I truly wanted to live. I made friends, partied hard and ate well at UCLA's dining halls. I spent my Halloween at the West Hollywood parade, gaping at all the costumes. I went on late-night Diddy Riese runs and showed international students the wonders of In-N-Out. I shoveled greasy pork belly into my mouth at Oo Kook Korean BBQ with new friends who marveled at the wonders of Koreatown's all-you-can-eat restaurants. Los Angeles, for all its familiarity, was turning out to be compelling, with its eclectic mix of cultures that dotted the low-slung landscape and the endless opportunities for entertainment.
Somehow, I loved L.A. again.
The New Yorker did not. His jabs at Los Angeles went from grating to insufferable. I knew his pseudo-adult persona was wearing thin when I realized I was enjoying the company of those who truly exulted in their young adulthood. That winter, the New Yorker picked up a job in downtown Los Angeles and left school.
I stayed. I no longer needed a partner-in-cynicism to complain with or someone who'd lived in New York to live vicariously through. I just needed myself, a product of the car-infused, forward-thinking city that had been there all along.
Our relationship fell apart as he moved into a loft downtown, far away from Westwood's collegiate atmosphere. Amid fiery declarations of love and hatred, I sensed the futility of our efforts to keep the relationship going. And like any sane Westside-dwelling Angeleno, I realized I just couldn't be bothered to make the trip downtown, especially for a guy who couldn't drive.
Kelly Yeo is a human biology and society major at UCLA who also blogs for the UCLA Daily Bruin.