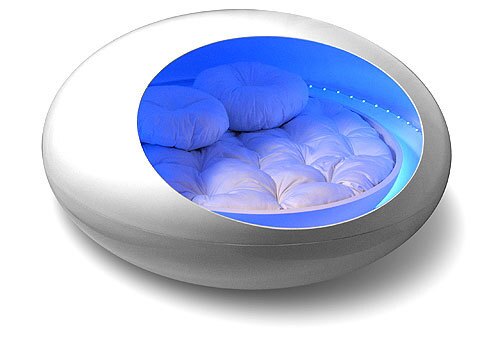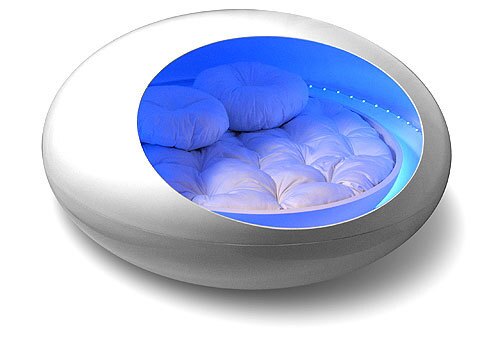 The Transport has a water mattress and sound and light system.
(Alberto Frias)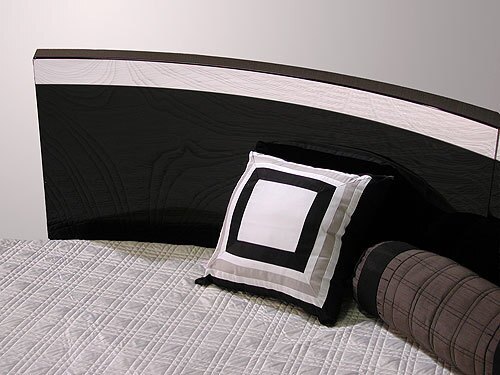 Sercio has a mirrored band in the headboard and a 7-foot mattress.
(Glober Furniture Inc.)
The Histoire D'O comes with curved nightstands that can fit corners.
()
The Nina Rota features a trolley on casters for use as a free-standing nightstand or a footboard.
(Cappellini)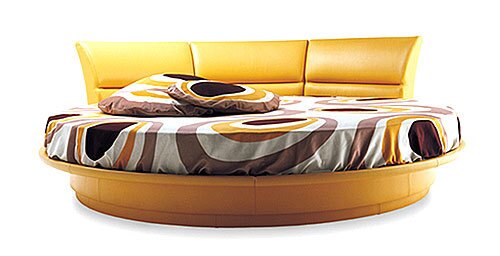 The Lullaby Due is a redesign of a 1968 model, with a taller, curved leather headboard.
(Poltrona Frau)