Hey, SoCal, don't toss another log onto the fire until you read this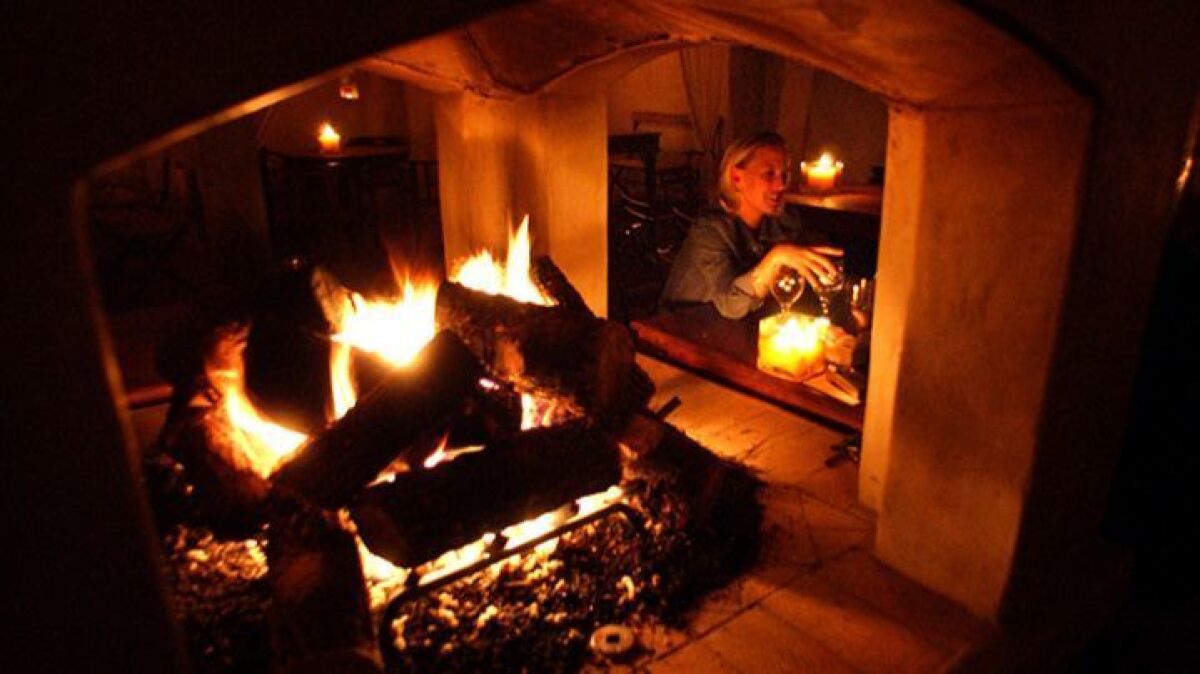 It's been cold, with temperatures dipping into the 40s and below — that's practically near blizzard conditions for Southern California.
So what's the harm in stoking the fireplace with a blazing log?
Plenty, alas.
That's why health officials are begging Southern California residents to take the "Check-Before-You-Burn" pledge — go to aqmd.gov/home — between Nov. 1 and Feb. 28, when atmospheric conditions conspire to make air quality particularly bad.
Much of urban Los Angeles, Orange, Riverside and San Bernardino counties sit in a basin, where winter inversion layers trap wood smoke and other pollutants, said Jo Kay Ghosh, health effects officer for the South Coast Air Quality Management District. That leads to fine particle pollution, the kind that lodges in lungs.
Wildfires have contributed to the nasty air of late, Ghosh said, but all those cozy wood fires in home fireplaces and on patios make things worse. Rain and wind provide temporary reprieves, but many more dry, stale-air days are expected between now and the end of February.
By taking the pledge, you'll get email alerts when mandatory wood-burning bans are in effect — and a gold star for your conscience, Ghosh said.
You can also monitor no-burn alerts and air quality on the agency's map — also at aqmd.gov/home — or by following #SouthCoastAQMD on Twitter.
And for those addicted to that cozy feel, "just turn up the heater and put candles in the fireplace," said Ghosh. "If you want that crackle and pop, find a YouTube video of a fire with sound effects."
---