Here's how to have a 'dry garden' that's colorful, too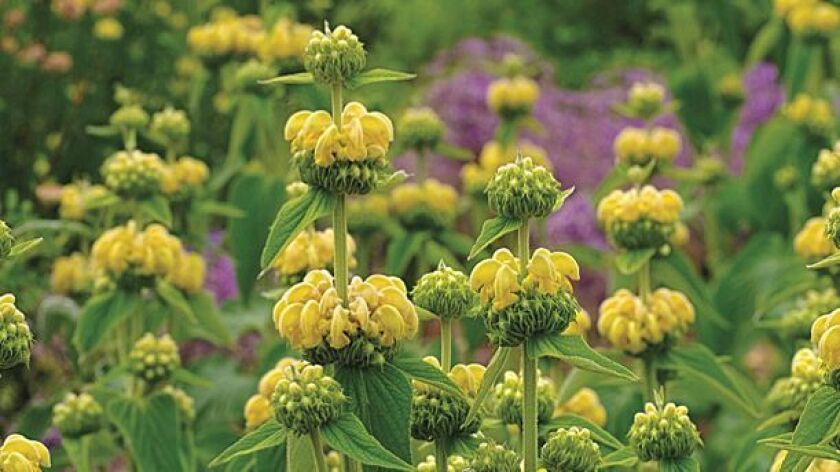 Drought-tolerant yards don't have to be stark (or dull), says Palm Springs-based author and horticulturist Maureen Gilmer. Her new book, "The Colorful Dry Garden," is bent on bringing a riot of fertile color into arid Southern California landscapes.
Gilmer's latest book — she has written 18 about gardening and landscape design — is compact and easy-to-read, with practical tips for "going dry," a.k.a. transitioning to a drought-resistant yard, along with loads of color photos of flowering shrubs, perennials, ground covers, succulents and grasses.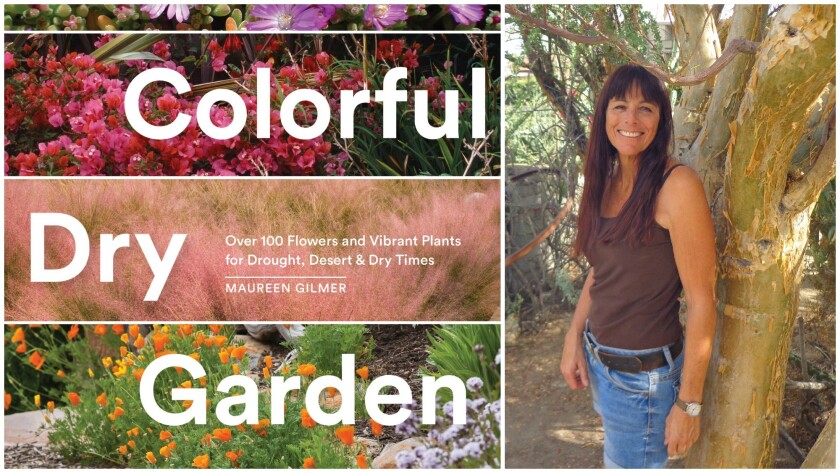 Gilmer also has a mission — to bring femininity back to gardening. "If you look at landscape architecture magazines, the designs have a masculine feel, with hard edges and materials, and an emphasis on colored foliage, ground covers and grasses," she said. "I want flowers back in our lives and there's no reason we can't have both."
Here are five of her picks for color:
Desert willow: Small accent trees with frilly, deep-throated, vibrantly colored flowers. Look for hybrids, which are smaller (8 to 10 feet) and fit better in most yards.
Rosemary: Fragrant, great for cooking and "a beautiful bloomer, which people don't know because gardeners always clip it."
Penstemon: Hardy, spring bloomers that grow 5 feet tall and then die back in late summer and fall. Grow from seed, and check with local nurseries about the variety best suited for your area.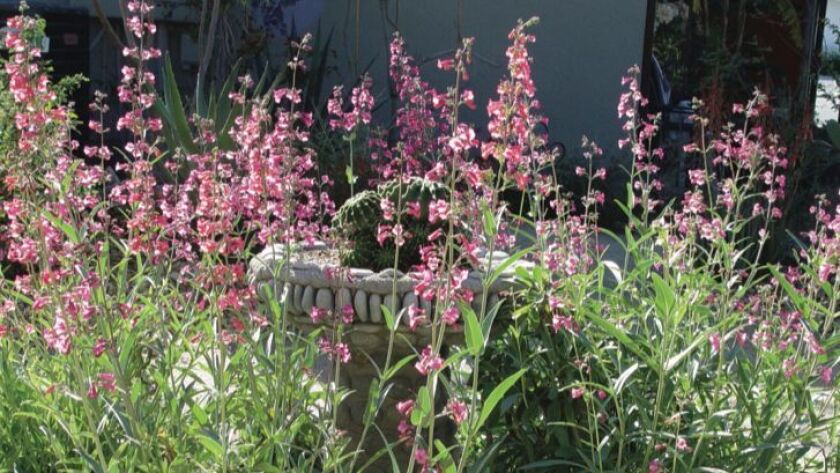 Jerusalem sage: Its striking lemon-yellow flowers do well in poor soils or rocky slopes.
Salvias: They grow quickly, come in almost every color and bloom year-round. "The hummingbirds actually take possession of them and they thrive in super-hot zones."
For an easy way to follow the L.A. scene, bookmark L.A. at Home and join us on our Facebook page for home and garden design, Instagram, Twitter and Pinterest.
ALSO:
ALSO:
Drought-tolerant plants that will look great in your garden!
5 gorgeous 'no-fuss' plants that thrive on next to no water
---