How he earned the nickname 'The Project Assassin'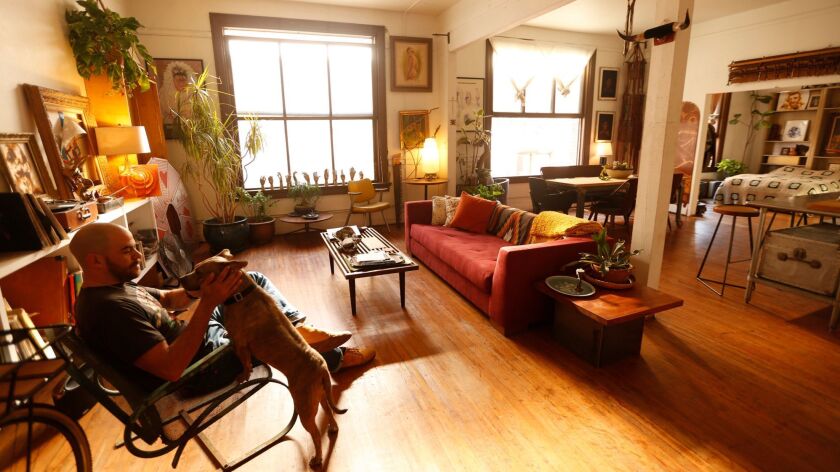 Carlos Anthony Lopez helps set the scene and vibe at some of the city's hottest restaurants and bars. But as is often the case with design professionals, this type of influence also involves a sense of obscurity.
A roster of hot restaurants
If you've been to Echo Park's Ostrich Farm, the Ace Hotel lobby and rooftop bar, the rooftop lounge at Hotel Covell, the adjacent Cafe Birdie…
...and Good Housekeeping in Highland Park, and Silver Lake's sibling restaurants, Sawyer and Kettle Black, you've seen, eaten on or sat in his work.
A self-taught designer and builder, Lopez's creations make up part of the experience of drinking or eating at popular spots around Los Angeles.
His loft
Customers asking "Who made these stools?" are led to Lopez, who lives in a loft in downtown L.A.'s Historic Core, and builds out of an industrial space in Vernon. His Instagram handle and nickname, the Project Assassin, slyly points to his focus and ambition.
'My underdog approach'
The Fresno-area native relocated to L.A. after establishing a career in floral and landscaping design based in San Francisco and Oakland.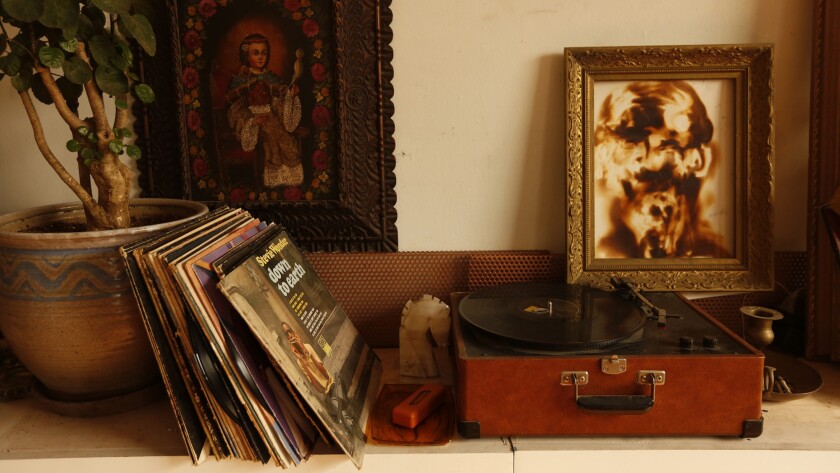 He began to move away from flowers and plants, first restoring and modifying vintage furniture pieces and selling his wares at venues such as the Rose Bowl Flea Market.
Then came his own designs.
Lopez's willingness to experiment and endlessly tweak prototypes, plus what he describes as "my underdog approach," has made his eye and building skills a valuable behind-the-scenes resource for those involved in the business of making restaurants happen.
He also designs smaller utilitarian objects, such as barware, for companies including Williams-Sonoma.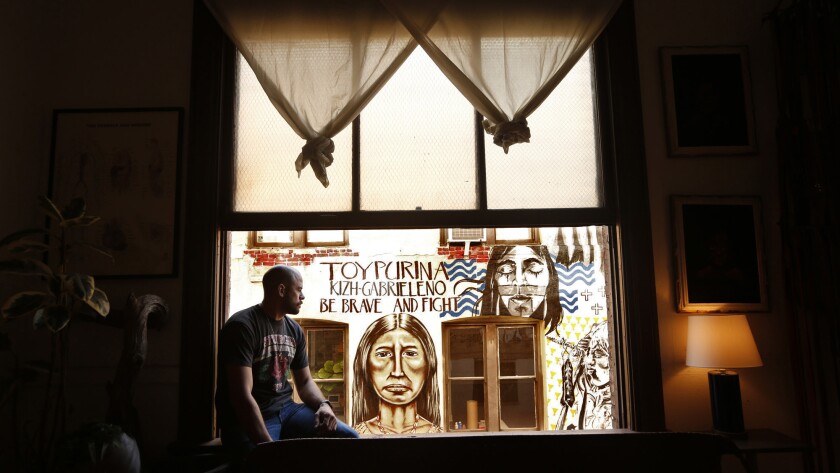 Figuring out what works
Lopez understands that part of his job as a hybrid designer-fabricator who collaborates with restaurant owners, interior designers and architects is to "help figure out what they need and what works." It might be perforated steel storefront window covers that double as awnings, custom midcentury-inspired chairs, or a massive ceiling-height bar made out of brass.
He's also learned what elements are functional in both restaurant and residential settings, and where they're best kept separate.
He cautions hospitality owners against falling for "things that people like on a Pinterest board, but will be touched by hundreds of hands a day," he says. On the flip side, when a restaurant patron is interested in ordering a particular piece, Lopez is happy to create either the same item, or adapt it to the client's taste and home environment.
"When I run through concepts and ideas with him, he just gets it. I feel like we're speaking the same language," says Ostrich Farm co-owner Brooke Fruchtman.
His work at Kettle Black
"Carlos was invaluable to us in realizing many of the physical elements we had designed for Kettle Black and Sawyer," explains restaurateur Beau Laughlin. "His expertise and craftsmanship is rare."
While most of his work involves tough, durable materials, Lopez's floral experience still inspires some of his output, such as the expansive mural inspired by aerial topography and made of freeze-dried components on view at Kettle Black.
The combination of new referrals, Lopez's varied client mix and his skill in so many mediums keeps things interesting.
"The reason why I like doing all these custom projects is they're all very different, and my style is very eclectic," Lopez explains. "I try to shy away from something being so fine-tuned it's perfect."
---