Rescuecon: Harnessing the power of animal lovers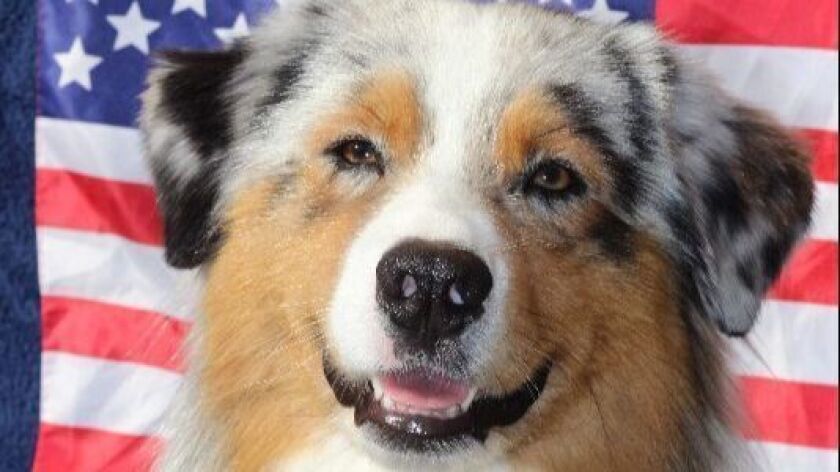 A dog for president? There have been worse ideas.
Seven, a rescued Australian Shepherd and show-dog-turned-actor-model-therapy-dog, will be throwing his collar into the presidential ring at the first Rescuecon convention in Oxnard Feb. 23-24.
Admittedly, it's largely a publicity stunt.
But animal welfare advocates across Southern California are hoping the event at Oxnard Performing Arts and Convention Center will help strengthen and unify the region's rescue efforts for all animals in need.
And if you attend, you might just end up with a brand-new furry friend.
The two-day event includes a free adoption fair for dogs, cats and rabbits, low-cost spay/neuter and microchip clinics, and a full schedule of breakout sessions featuring animal welfare celebrities, including Hannah Shaw, perhaps better known as the Kitten Lady, as well as Ellie Laks, co-founder of the Gentle Barn, a refuge for aging and infirm barnyard creatures.
The convention also will feature bunny yoga classes (think: downward dog with wascally wabbits), craft-making stations, storytellers, a Crazy Cat Ladies art exhibit, a cat cafe and food trucks for two-legged attendees.
Rescuecon
When: 11 a.m. to 5 p.m. Feb. 23-24
Where: Oxnard Performing Arts and Convention Center, 800 Hobson Way, Oxnard
Cost: $25 per day and $40 for the weekend, with a portion of ticket sales benefiting Ventura County Animal Services
Info: rescuecon.org
Bonnie McCarthy contributes to the Los Angeles Times as a home and lifestyle design writer. She enjoys scouting for directional trends and reporting on what's new and next. Follow her on Twitter @ThsAmericanHome
ALSO
How designer Nate Berkus blended old and new in his L.A. kitchen remodel
They found a real estate unicorn: A house with great 'bones,' ready for decorating
You've never seen a kitchen island sink like this
How online art galleries are serving up talent — and sales — without the 'tude
---