The Scout — a.k.a. Times staff writer David A. Keeps — brings you the coolest design innovations and shopping scoops:
With a legacy that includes designs by Charles and Ray Eames and George Nelson,
Herman Miller
has long produced office furniture that looked good enough to take home. Now, with more folks working from their residences, the company has launched the
Lifework Portfolio
, new desks and storage units for the home that coordinate with midcentury classics. The Airia desk (shown here, $2,199) designed by Kaiju Studios is made from cast aluminum and walnut. The accompanying media cabinet is $899.
(Herman Miller)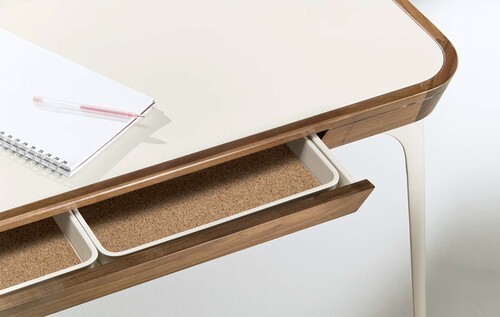 A close-up look: Desk includes a cord bay for electronic devices and removable cork-lined trays in a center drawer.
(Herman Miller)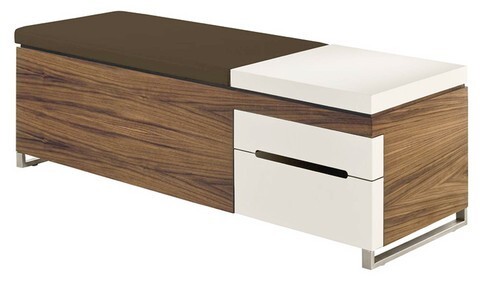 The Cognita storage bench designed by Blue Dot, works in almost any room. Floating on steel legs, the $999 walnut case has two drawers topped by a catch-all tray; a cushioned upholstered seat lifts open for file storage. Available at
Jules Seltzer Associates
, 8833 Beverly Blvd.,
Los Angeles
; (310) 274-7243; www.julesseltzer.com.
(Herman Miller)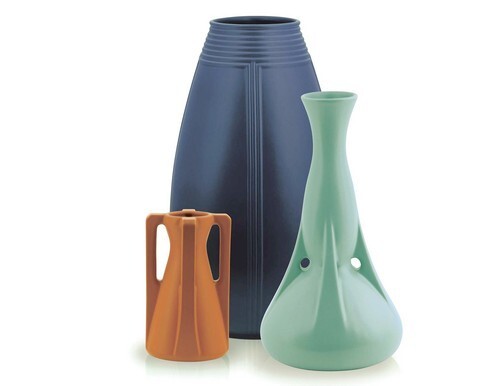 In the early 1900s, the American Terra Cotta and & Ceramic Co. of
Illinois
launched an art pottery line called Teco. With designs by Chicago architects who worked in the Prairie style popularized by
Frank Lloyd Wright
, the minimalist pieces were defined by buttressed handles and feet. They were glazed in characteristic matte jade green, sandy yellow and cobalt blue. Teco vases produced between 1899 and 1920 often fetch four figures at auction, but now they're now available from $60 to $195 as reissues by
Prairie Arts
, a manufacturer of Frank Lloyd Wright screens and stencils. The firm recently added five Teco styles to its existing collection of seven; the pieces are available in three classic glazes and five contemporary colors. Outdoor Room, 17311 W. Sunset Blvd.,
Pacific Palisades
, (310) 454-5509;
Historic Lighting
, 114 E. Lemon Ave.,
Monrovia
, (626) 303-4899; and the
Gamble House Bookstore
, 4 Westmoreland Place, Pasadena, (626) 449-4178.
(Prarie Arts)
In the community of Blue Jay near Lake Arrowhead,
Graeme Gale
has made the most of an environmental tragedy, recycling pine trees ravaged by fire or scarred by bark beetles. His elegantly rustic collection of picture frames, mirrors and custom furniture with blackened edges could work equally well in log cabins or concrete lofts. Gale also turns the gnarled limbs of manzanita into wonderfully sculptural table lamps. Purchasing information at his website.
Reaching "The Scout":
Please send submissions to
home@latimes.com
or to the Home section, Los Angeles Times, 202 W. 1st St.,
Los Angeles
, CA 90012.
(David A. Keeps, Los Angeles Times)