This 72-year-old lady outdoes all of us on Christmas
Sylvia Nash with her husband Loren Lillestrand spends three full weeks decorating for Christmas, which includes 43 trees inside their home.
When it comes to Christmas, there's Sylvia Nash — and then there's the rest of us.
The Chino Hills businesswoman goes all out — like, all out — and her 65 Christmas trees are just the start.
Nash, 72, begins readying her two-story, five-bedroom house in mid-September. For Nash, it just wouldn't be Christmas without her 43 inside trees, 110 Santas, 28 nutcrackers, 56 dolls, four holiday villages and enough garlands and twinkly lights to cover the sun. Well, almost.
And that's just the inside.
"I'm kind of a workaholic," Nash said. "I don't ever stop."
Just decorating the banister on her long, winding staircase took about eight hours this year, she said. It involved wrapping yards of garland and lights around the handrail, then hot-gluing pine cones and artificial fruits and flowers to the garland.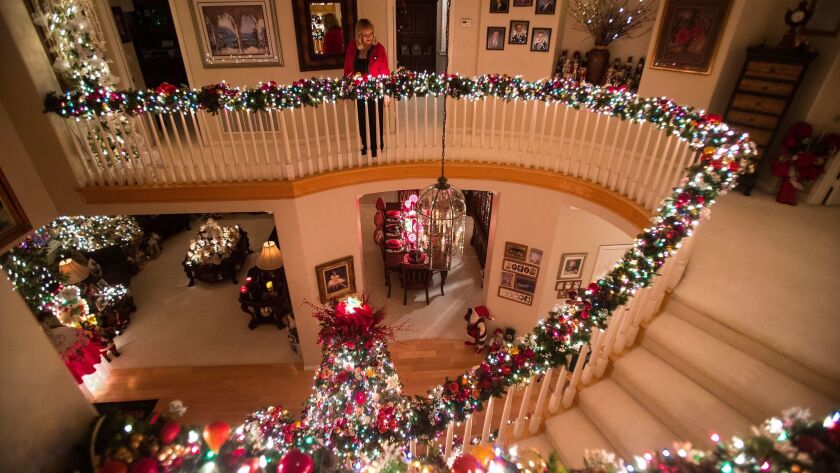 Nash is known throughout Chino Hills for her holiday spirit.
"It's Christmas decorating on steroids," said Denise Cattern, public information officer for the city of Chino Hills. "She literally has a Christmas tree on her washing machine."
Neighbors in her gated community seem appreciative but a little dazed by all the decor. "They're very festive…. People have passions, and that's theirs," said Jeff Schmidt.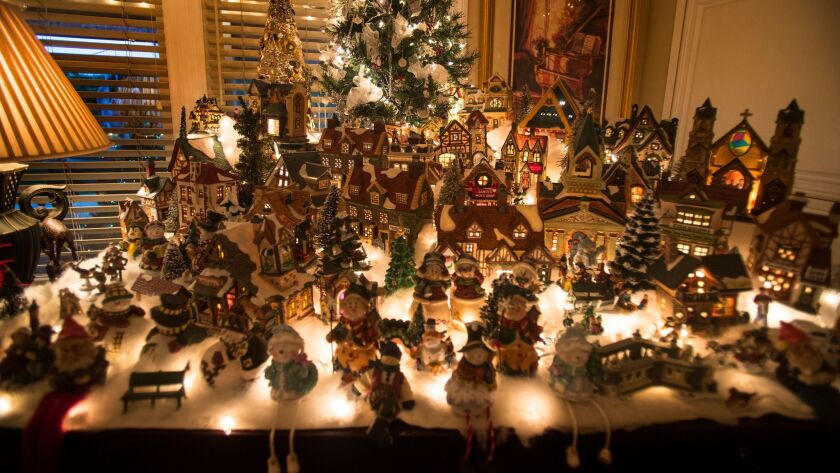 "It's nice, and she loves doing it," said neighbor George Delrosario. "I wish I could do it, but I just don't have the energy,….hey, if they're so into it, they're welcome to do mine too!"
Nash's goal each year is to get all her decorating done before her husband's birthday on Nov. 17, so she can start her holiday baking… a mere 200 to 300 dozen cookies and candies that she carefully labels and freezes for all the gatherings she hosts in December.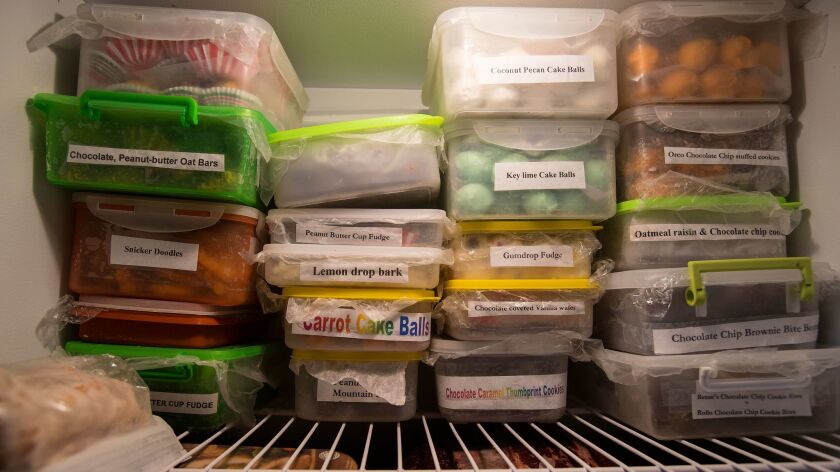 This year, her house was one of three on the Chino Hills Community Foundation's first-ever holiday tour of homes, raising $40,000 for the foundation, said Nash, who sits on the foundation's board. The event was so successful that Nash, the chairman, is now looking for three new homes to feature next Christmas.
Meanwhile, Nash is already planning new theme trees for her home in 2018.
"The house is her palette, and each season brings out her artist's brush," says her husband and business partner, Loren Lillestrand, a leadership consultant.
Valentine's Day, Easter, the Fourth of July and fall are the other motifs for his multiseason decorator wife.
"I want the kids to have Halloween spirit," Nash says, so she leaves her fall decorations outside until Nov. 1. Then it's full speed ahead for her yard's yuletide conversion. Nash, hires someone to string lights along the roofline of her house, but she takes care of all the rest, including setting up and/or decorating 22 trees outside.
Nash has a hard time explaining her drive to decorate. She and her four siblings grew up on a farm in Minnesota, in a 750-square-foot home, and her mother wanted everything kept simple and easy.
"Maybe it is compensating for the plain life I grew up with," she said. "I find that I'm not into easy, but elegant and classy and beautiful. I go to bed sore some nights, but I always sleep good…. It gives me great joy to do this."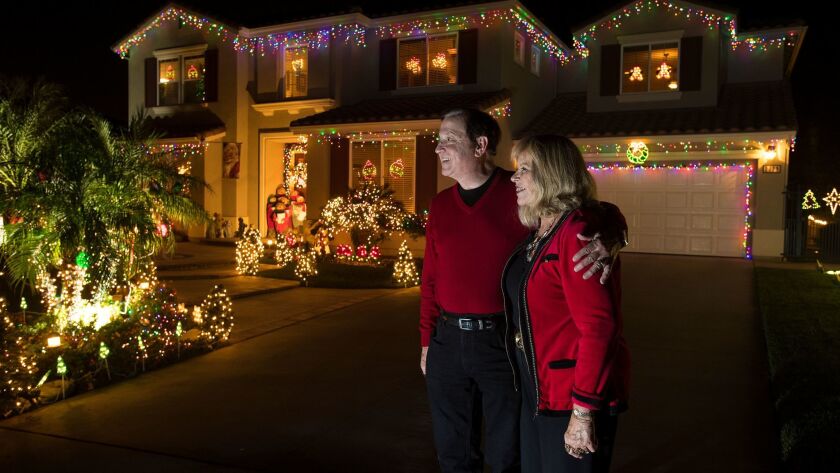 ---