What to plant in your garden in June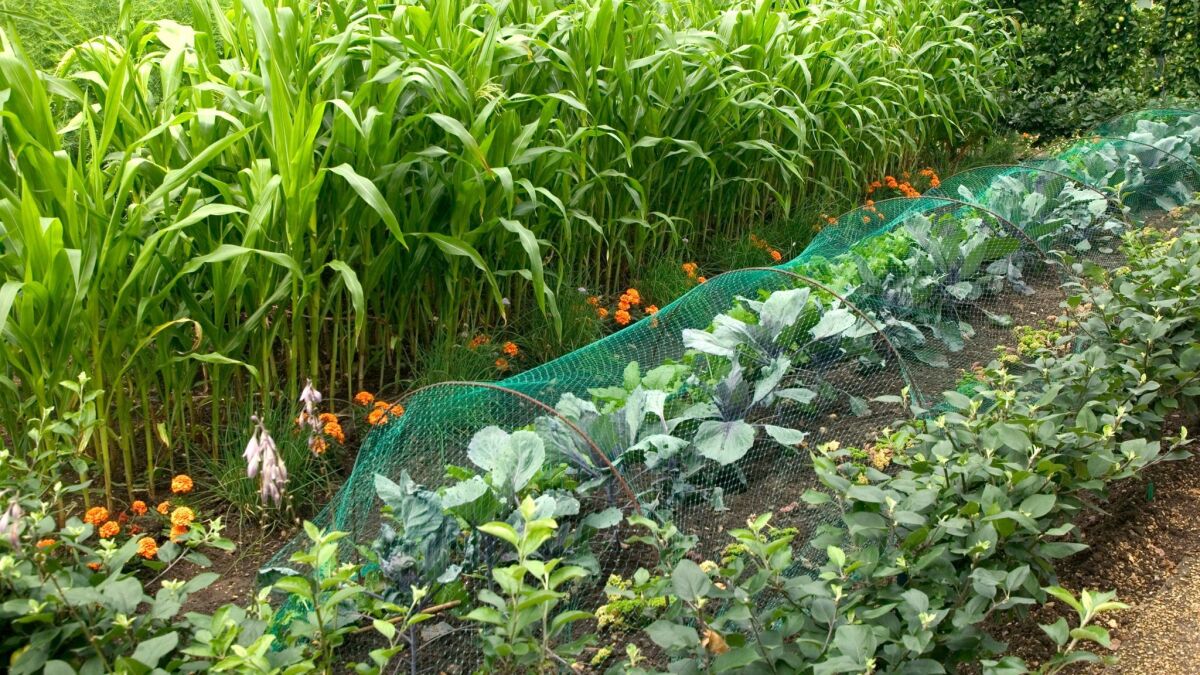 So it's June, and the searing heat of the Southern California summer is pacing in the wings, waiting to take center stage.
Is it too late to put food-producing plants in the ground?
Conventional wisdom tells Southern California gardeners to avoid planting edibles in June because they'll suffer and grow poorly when the temperatures get too high. But plenty of others disagree. Here, experts share tips for getting the most out of your harvest and list their favorite edibles to put in just as summer ramps up.
Expert tips for summer planting
— Read before you buy. Seek out heat-tolerant varieties of the edibles you want to put in, says Jimmy Williams, co-owner of Logan's Garden, a nursery of organic edible plants in Silver Lake.
— Shade tender transplants until they are established. This can be as simple as creating a temporary sun screen with an old screen or some strips of old bedding and a few stakes. (Just make sure that you are not smothering new plants by placing anything over them that limits air flow or traps heat.)
— Try companion planting, says master gardener Lucy Heyming of Riverside. It's a natural way of combining plants to maximize shade and nutrients. She suggests the "Three Sisters" gardening technique: Plant corn in the center of the bed. When it's about 5 inches tall, plant beans around the corn and then, a week later, put in a few pumpkins on the outer edges of your plant bed.
Why does this work? The spreading pumpkins shade the roots of the corn, and the quick-growing beans climb up the corn stalks while adding nitrogen to the soil.
Corn
This summer favorite grows tall, so in urban gardens it can also do double duty as a screen or a trellis for vining plants. For small plots, plant six to seven seeds in hills of mounded soil about 3 feet apart and thin to the three strongest plants in each hill.
Cucumbers
Cukes, a salad staple, are climbing plants that should be watered at ground level, not overhead, since they're susceptible to mildew. Try some unusual varieties, said Loretta Allison, director of horticulture at Fig Earth Supply nursery in Mount Washington. "I'm obsessed with one now called 'Dragon's Egg,' round white cucumbers that are super sweet."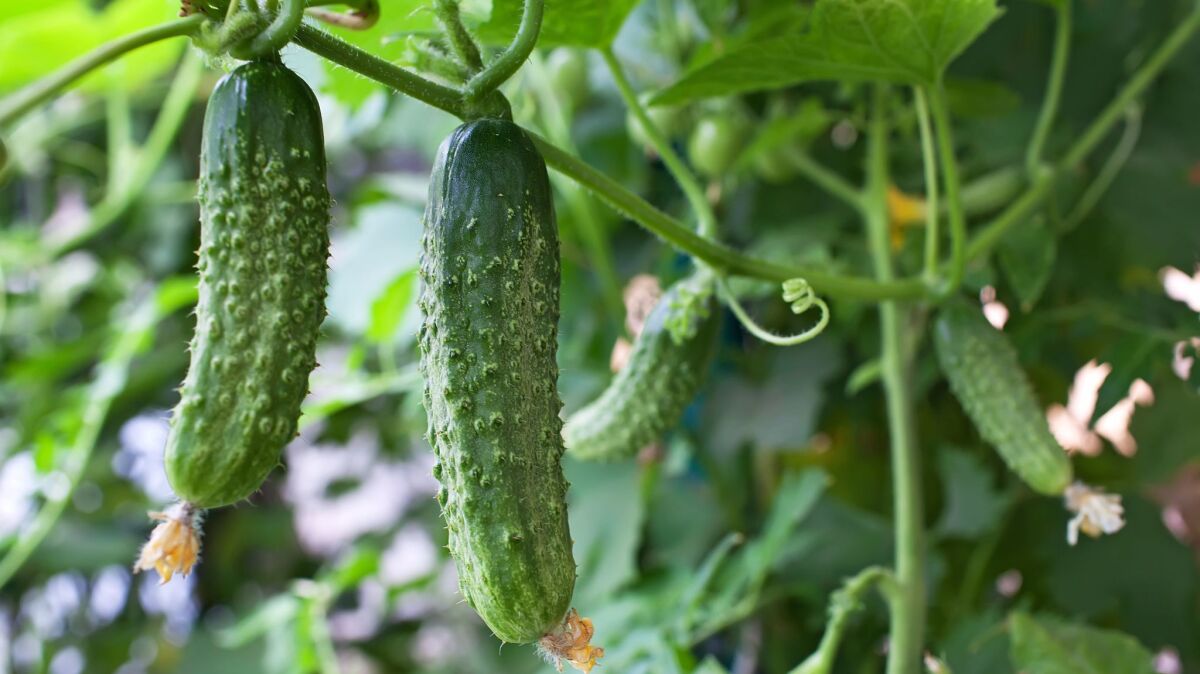 Melons
Here's another rambling vine that craves heat and organic matter, so amend the soil with lots of compost and make sure there's plenty of room for spread.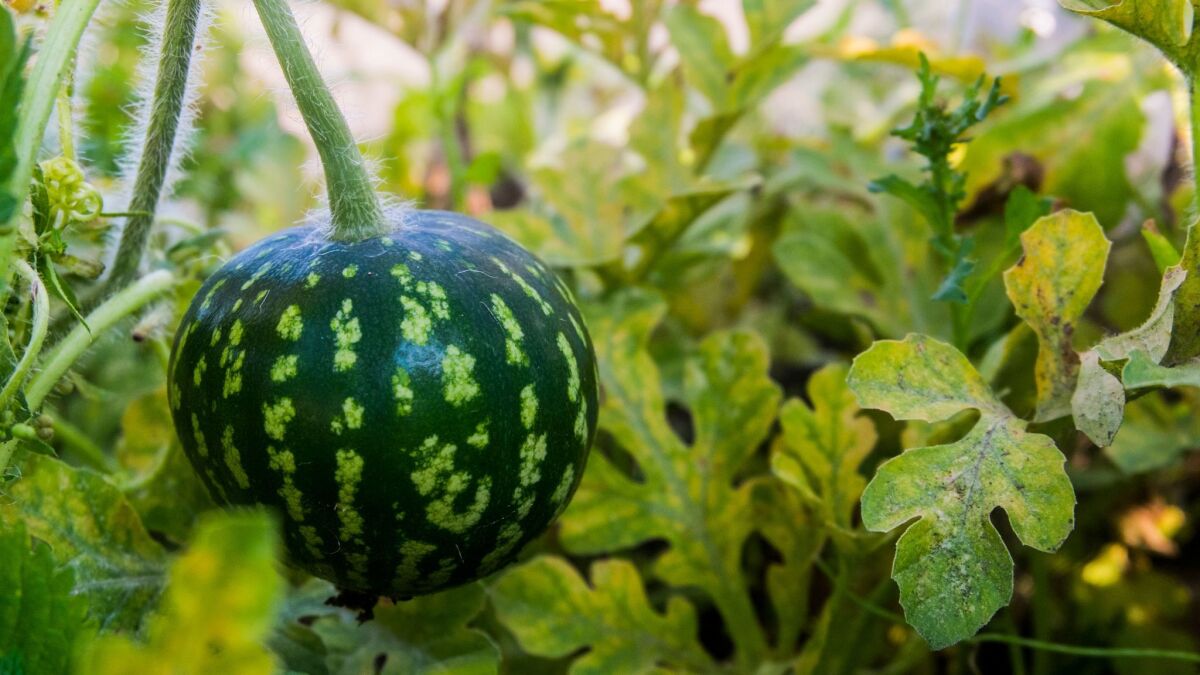 Squashes
Now's the time to plant your jack-o'-lantern and other heat-loving squashes. Remember, they need lots of room, up to 500 square feet, according to "Sunset's Western Garden Book of Edibles." Keep water off the leaves to avoid mildew, and mulch with clean straw to protect the leaves and fruit from rot.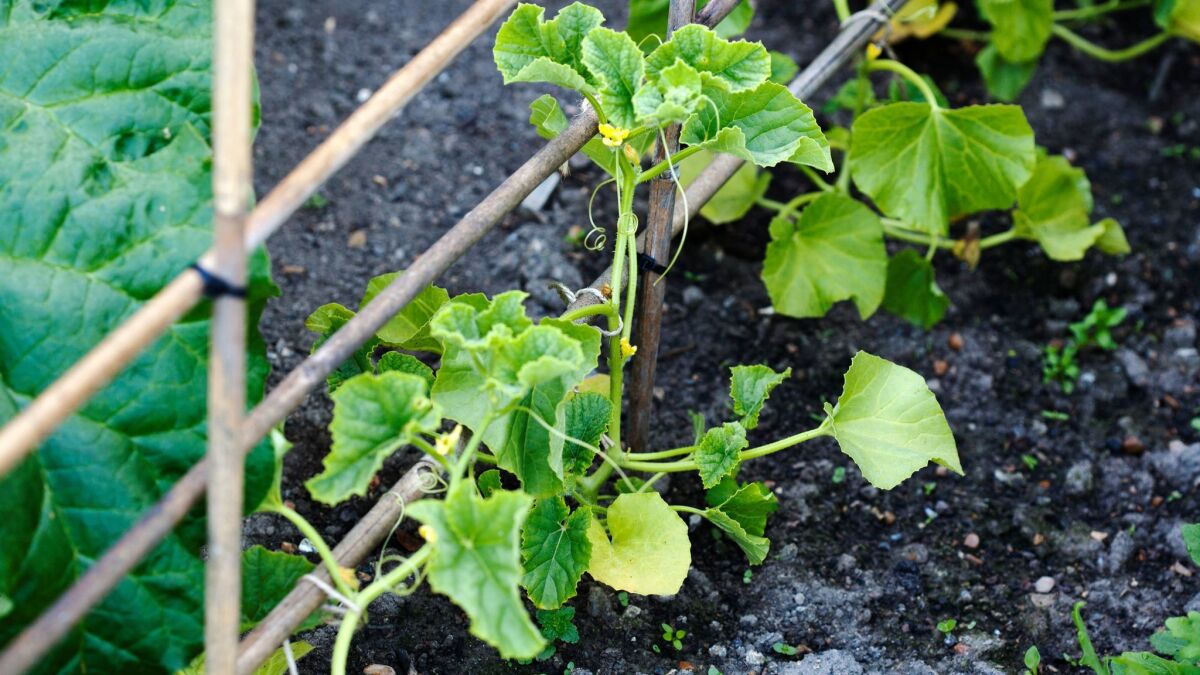 Leafy greens
Seek out unusual edibles that can be a beautiful addition to the garden, Allison said. Instead of trying to grow traditional greens that turn bitter in hot weather, seek out heat-tolerant plants such as magenta spreen, a variety of lamb's-quarter with a showy fuchsia center, and calaloo amaranth, two nutritious, delicious greens.
Malabar spinach
Spinach tends to wilt under the summer sun, but Malabar spinach is a "super gorgeous" climbing tropical plant that thrives in the heat, Allison said. With its deep red stems, purple-black berries and tasty green leaves, the plant is a natural for edible landscaping.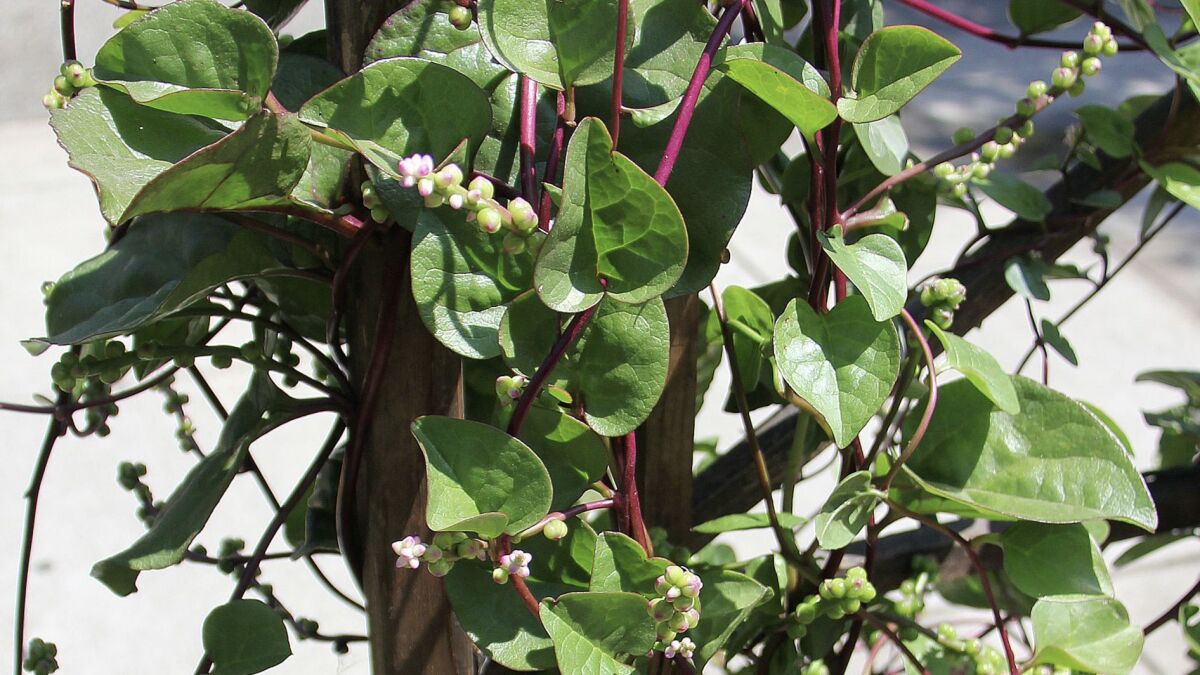 Beans
Whether you eat them fresh or dried, fast-growing beans are climbers that love hot temperatures. Plan successive plantings of snap beans a couple of weeks apart, to extend your harvest throughout the summer. Consider planting dry bean varieties too, for winter stews.
Sweet potatoes
These yummy, nutritious root vegetables are heat-loving garden sprawlers. Allison likes to plant them around tomatoes to shade their roots, and the plant's tender leaves are among her go-to summer greens, delicious in smoothies or to sauté. If you can't find plants at your favorite nursery, the North Carolina Sweet Potato Commission explains how to start your own.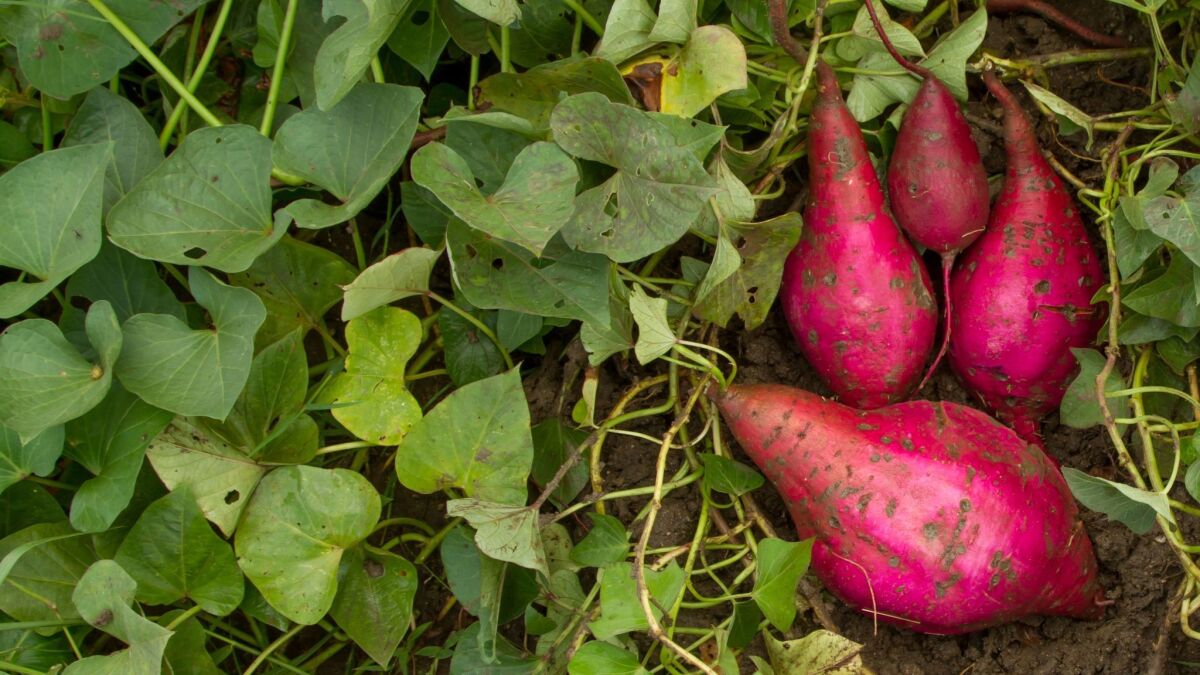 ---