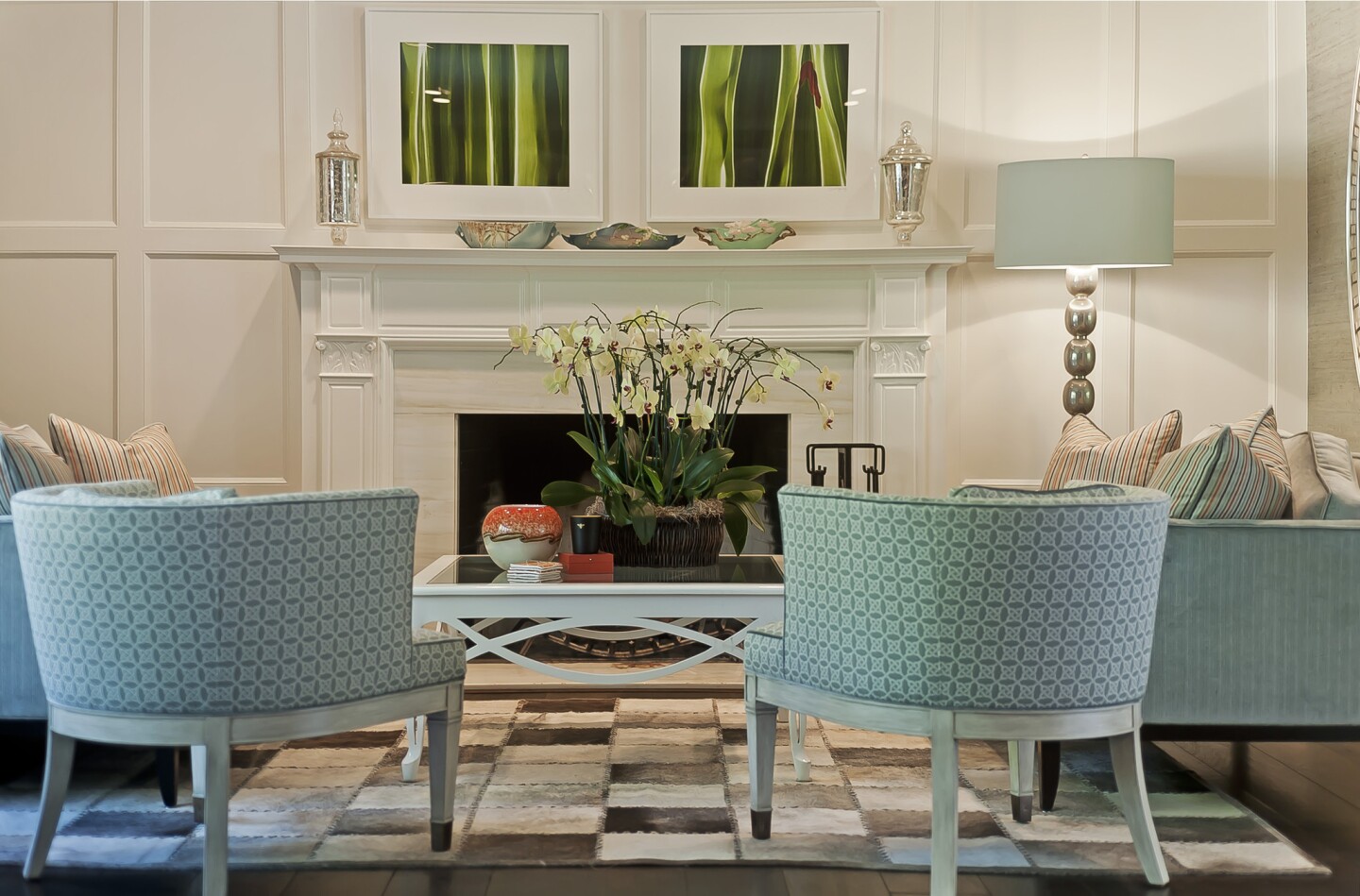 11 Images
Little Holmby traditional gets colorful update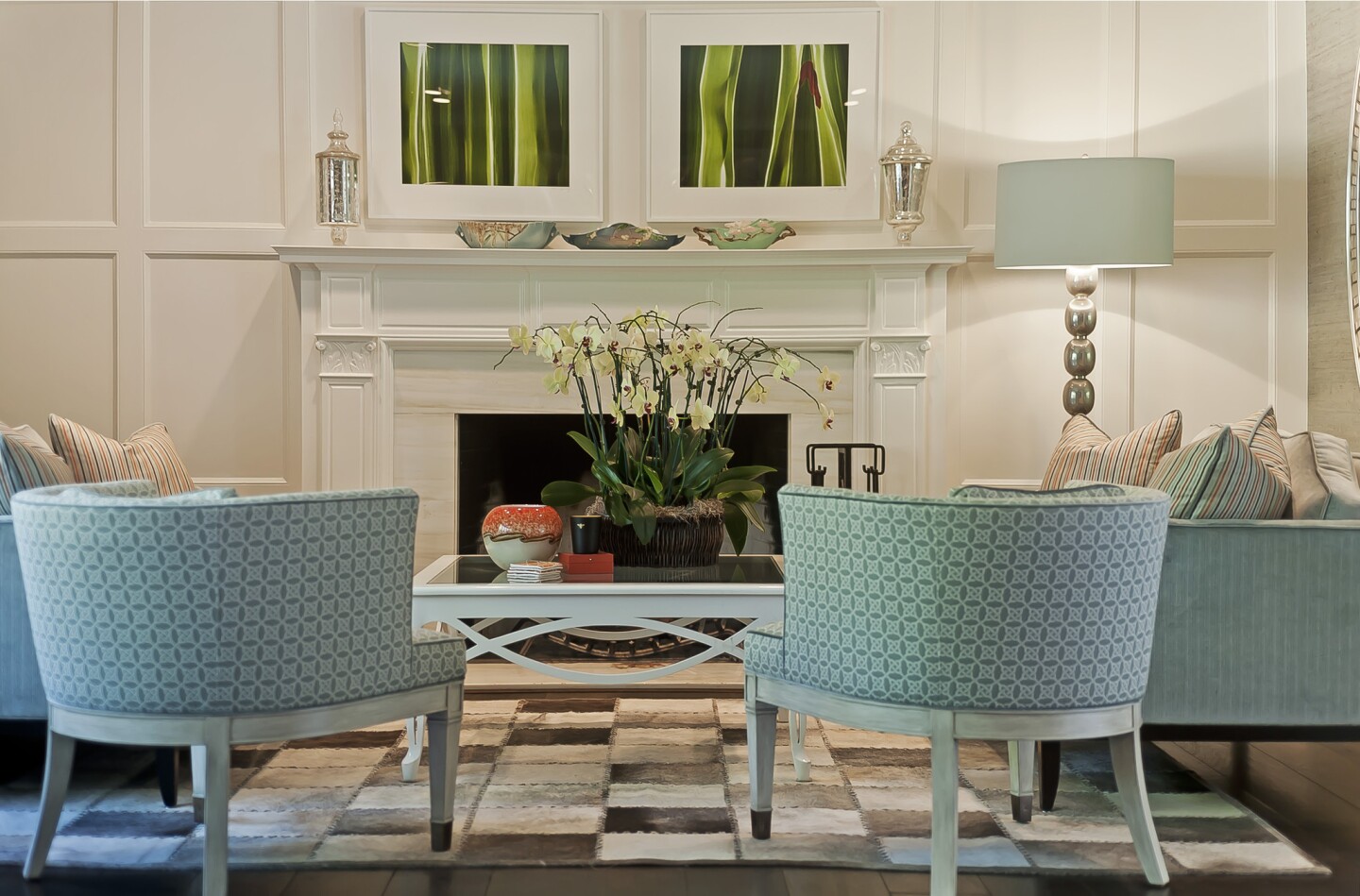 The living room is less kid-friendly with velvet sofas and a Ralph Lauren cowhide rug. "We didn't have to be as practical in this room," Michael Ostrow said. All of the room's brown woodwork was painted white, opening up the space and making it less "muddy."
(Everett Fenton Gidley)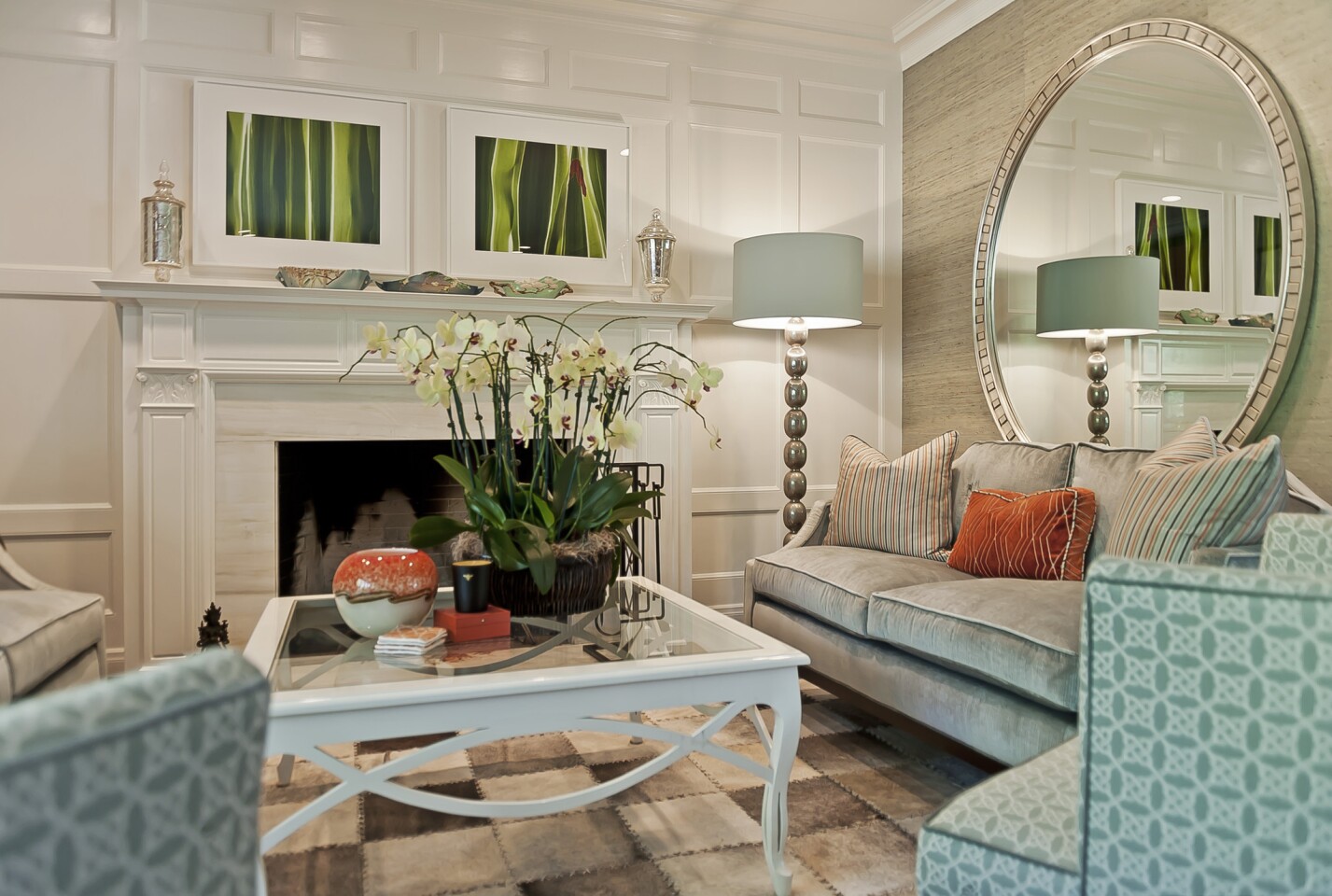 Michael Ostrow reupholstered a pair of Jonathan Adler sofas and added a coffee table he found on EBay that is based on a Frances Elkin design. "The glass keeps it open and bright," Ostrow said. An enormous Thomas O'Brien mirror adds even more glamour.
(Everett Fenton Gidley)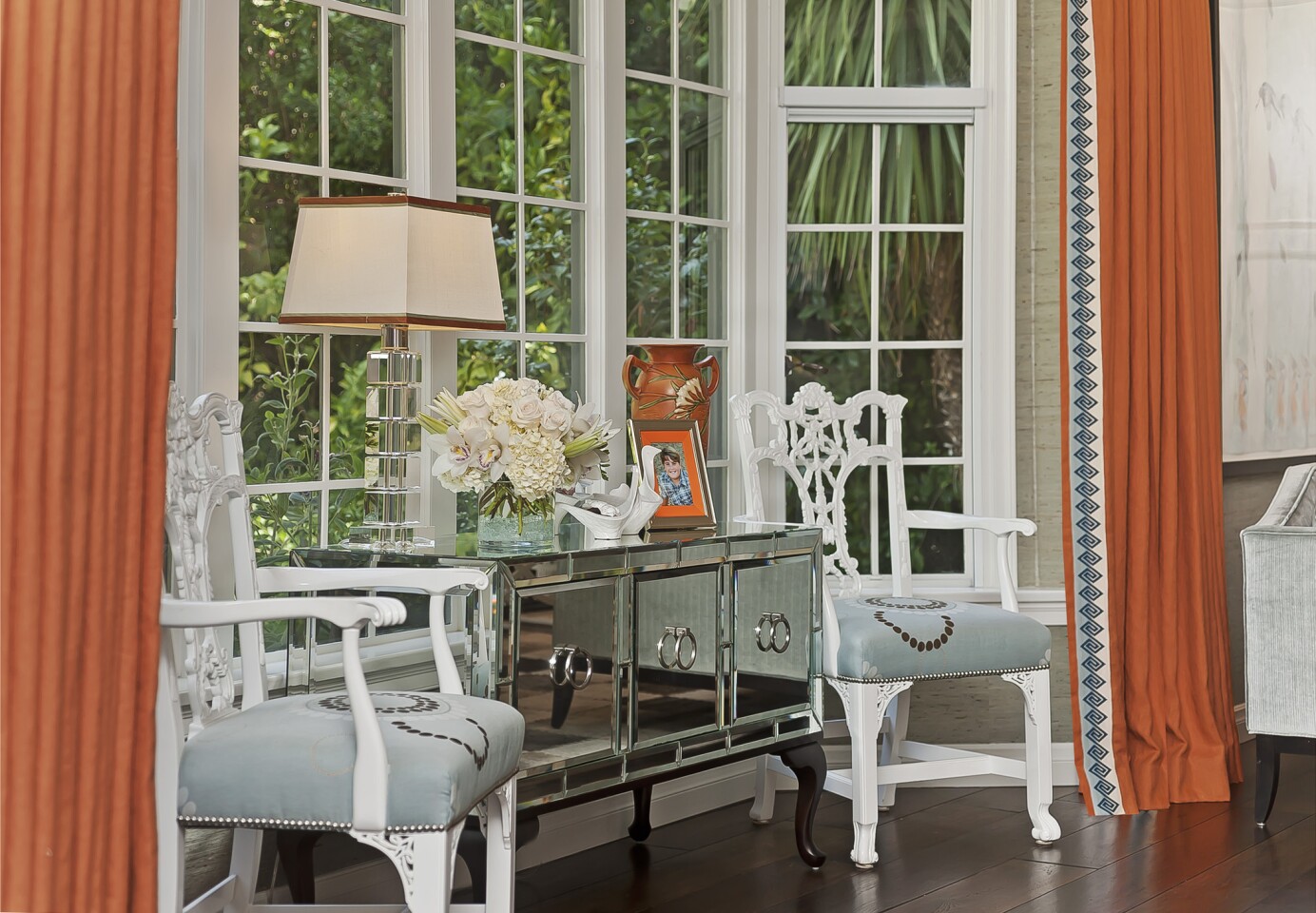 Antique Thomas O'Brien chairs were painted white for a contemporary feel. The mirrored dresser from Grace Home Furnishings is based on an end table that Michael Ostrow bought in London. "We wanted something light and bright and fun," Ostrow said. Custom drapes add drama to the room while grass-cloth wall coverings add texture.
(Everett Fenton Gidley)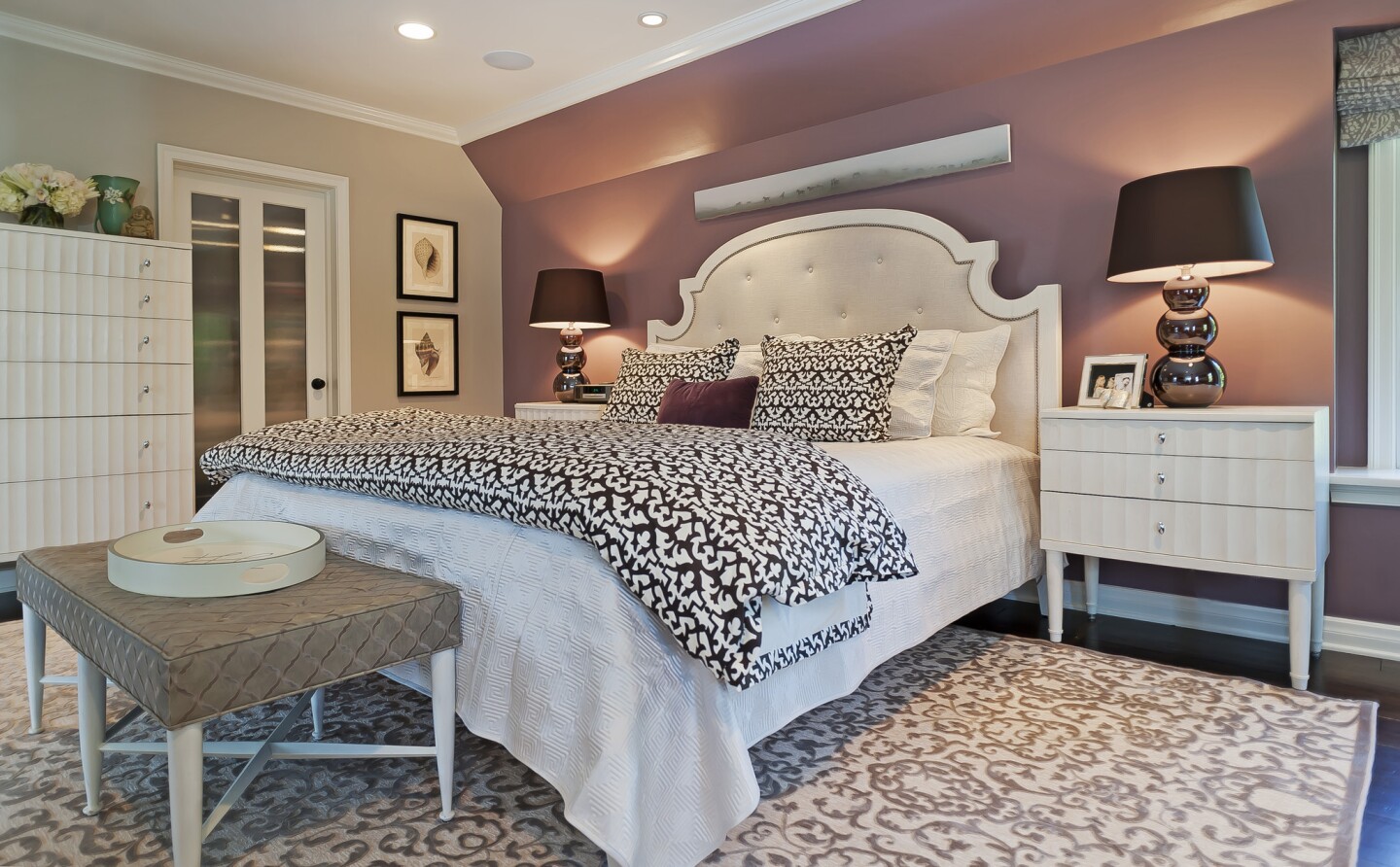 "We wanted the master bedroom to be a little softer and hipper so we convinced Cynthia to go with lavender," Michael Ostrow said. In a surprising touch, he painted the wall behind the headboard violet and left the other walls taupe. "The colors soften the pattern in the room and keep it soft but not overly powerful," he said. Ann Gish bedding adds pattern against custom furniture by Grace Home Living.
(Everett Fenton Gidley)
Inexpensive indoor-outdoor rugs from Feizy are a practical solution for the dog-loving homeowner. "If she wanted to, she could take the rug outside and hose it down," Ostrow said.
(Everett Fenton Gidley)
A pair of Barbara Barry chairs create a sitting area in what is a long and narrow bedroom. "The cane on the chairs is stylized and gives the corner a classic modern feel," Michael Ostrow said. Paisley ROMO shades add further pattern to the room. Ostrow placed pieces from homeowner Cynthia Pett-Dante's Roseville collection on the mantel where she can see and enjoy them. "Originally the mantel had 50 frames on it," Ostrow said. "So every time I went over, I would take them and hide them."
(Everett Fenton Gidley)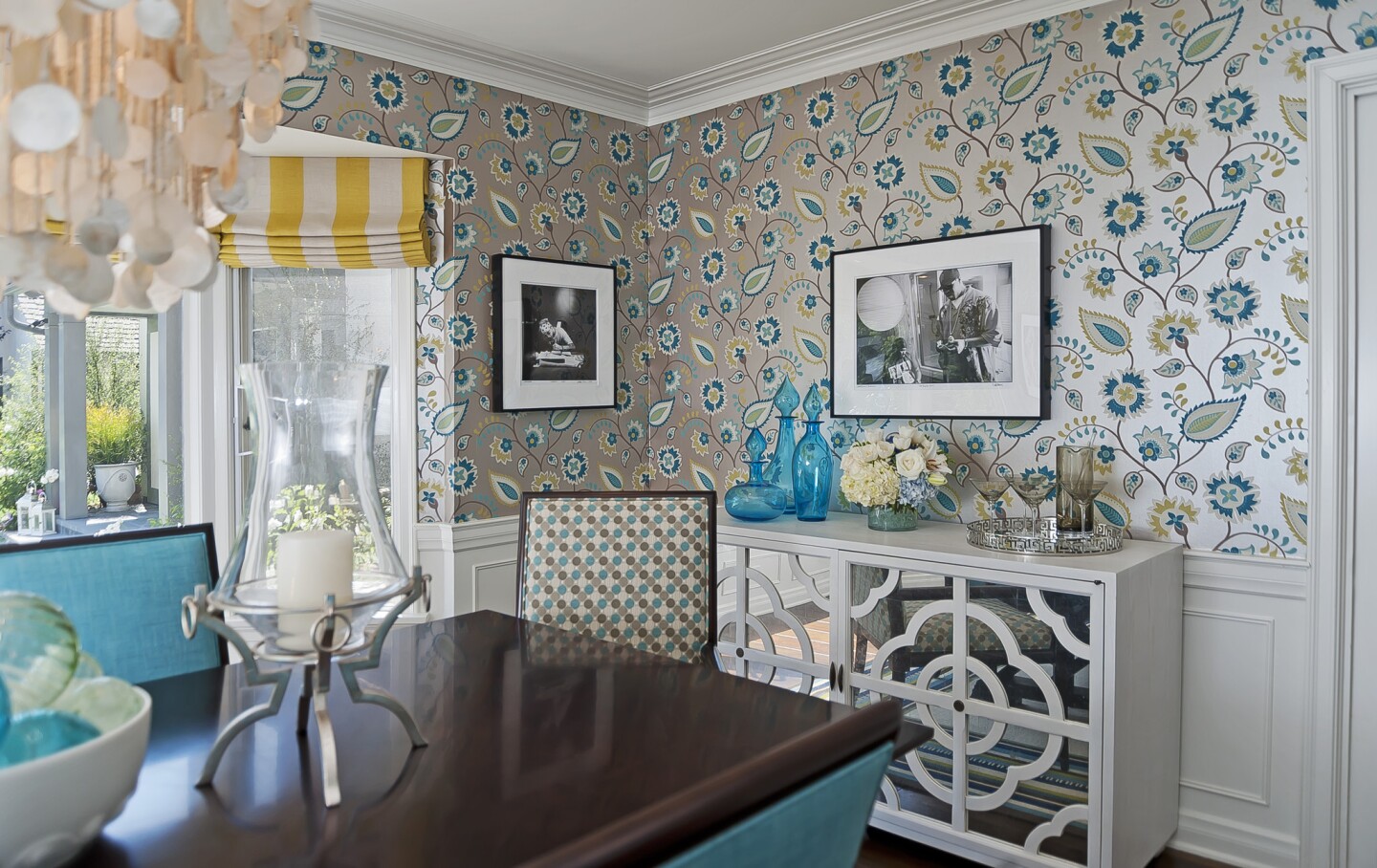 Different woods, patterns and photography coexist in the dining room. "It's really bright and fun, which is her personality," Michael Ostrow said. "I am not a purist and don't mind mixing nickle and brass finishes with white paint and walnut wood."
(Everett Fenton Gidley)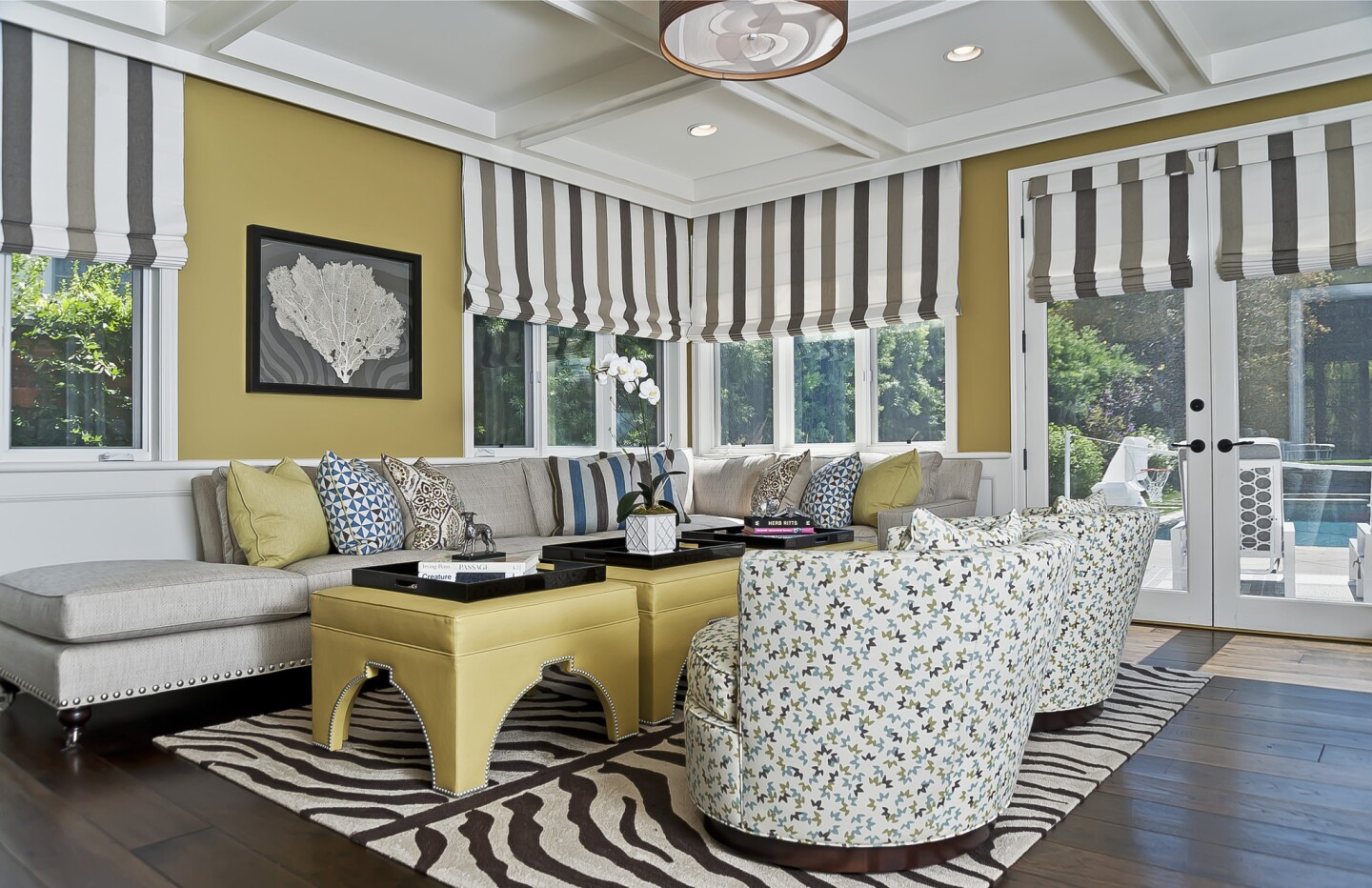 Michael Ostrow and Rock Roy installed durable materials in the family room to accommodate Cynthia Pett-Dante's two sons and four dogs. The Copenhagen sectional from Grace Home Furnishings is paired with Vanguard swivel chairs for relaxing and socializing. A faux leather ottoman can be used for seating or eating and the rug is once again indoor-outdoor. Cabana stripe window treatments are clean and crisp and neat looking. The tables feature a tray top and can be easily moved or work as an ottoman.
(Everett Fenton Gidley)
Bobbin chairs from Vanguard establish a separate seating area in the family room.
(Everett Fenton Gidley)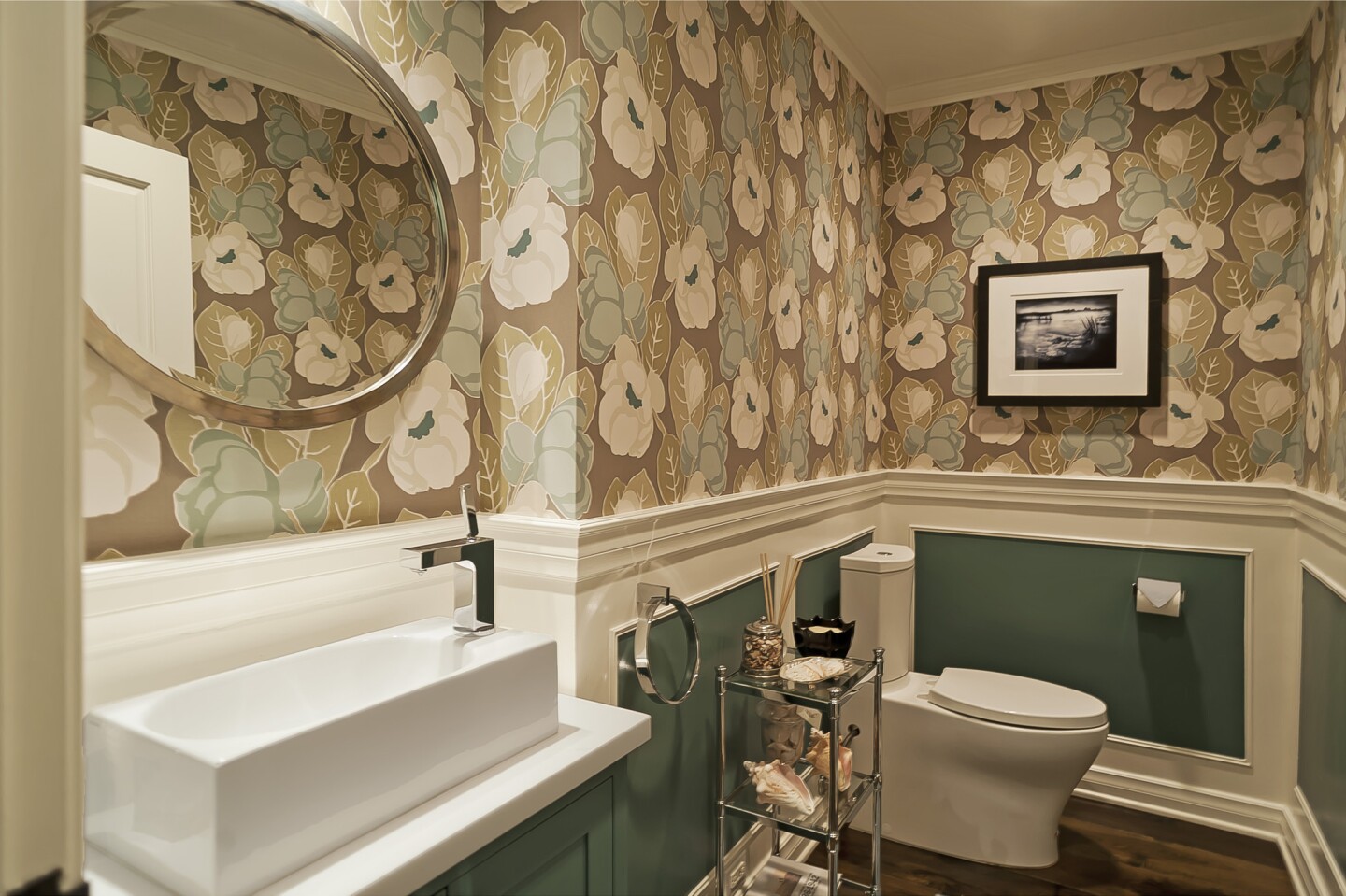 The floral wallpaper worked against the photography in the tiny bathroom, so Michael Ostrow installed green wainscoting to soften the room. "I always tell people to play with the bathroom," Ostrow said. "It's a small room. If you get tired of it, you can easily change it. It's the room where you can be bold and have some fun."
(Everett Fenton Gidley )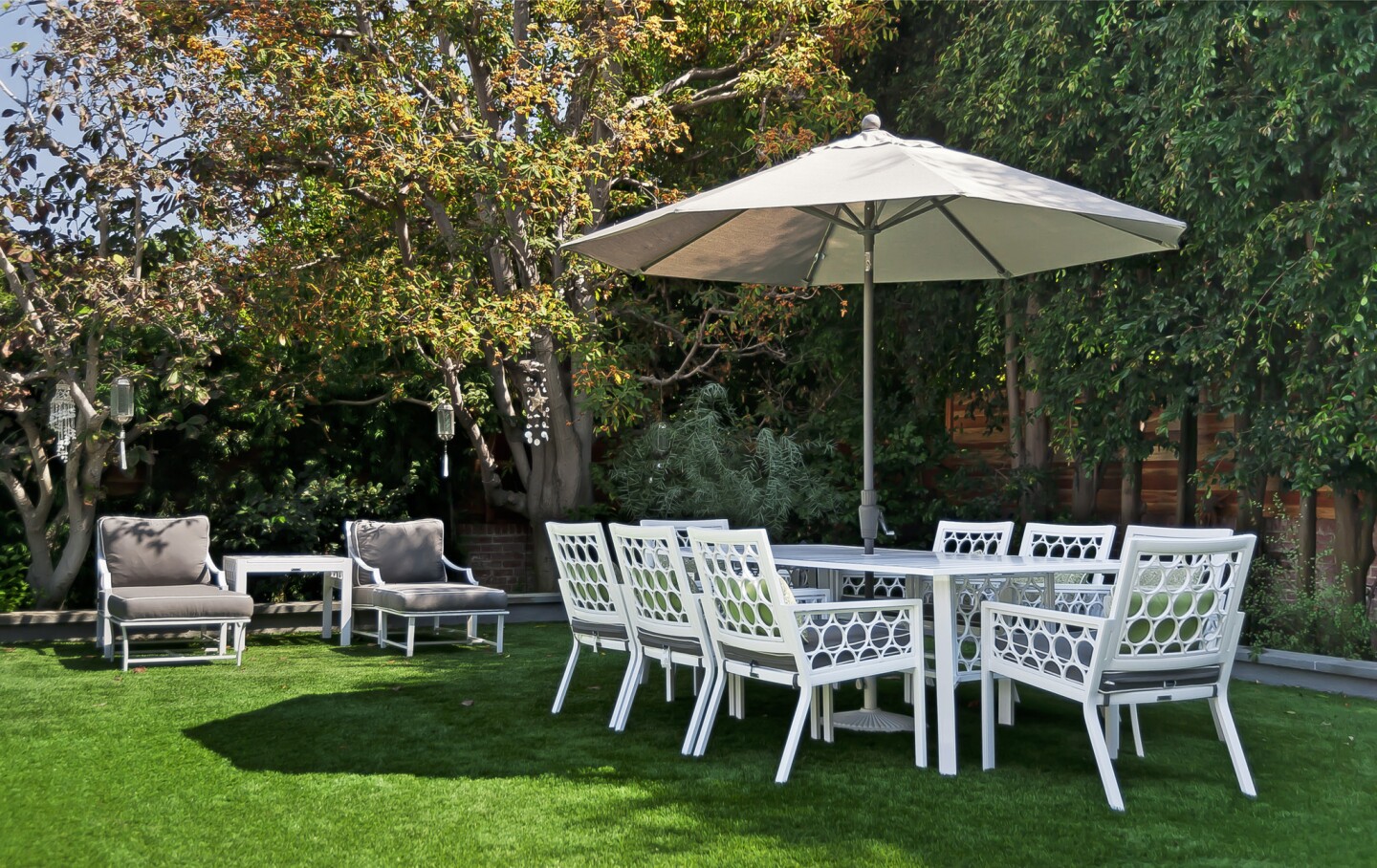 Outside, Michael Ostrow went with outdoor furniture from Koverton. "We wanted it to be an updated but not overly modern grouping," he said. "The circle patterns help to keep it classic modern." And in another practical move, Cynthia Pett-Dante installed fake grass.
(Everett Fenton Gidley)