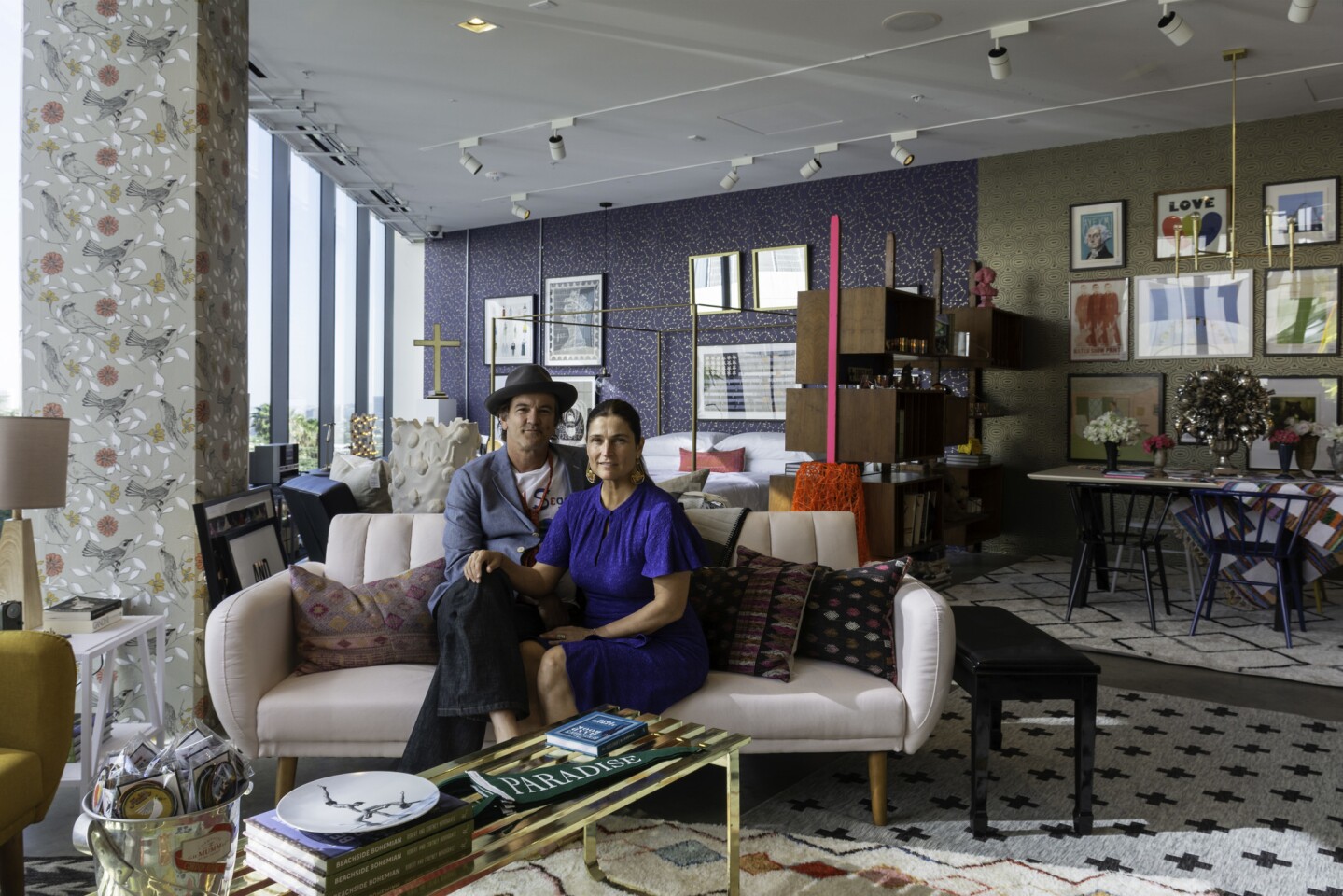 5 Images
Novogratz pop-up at Fred Segal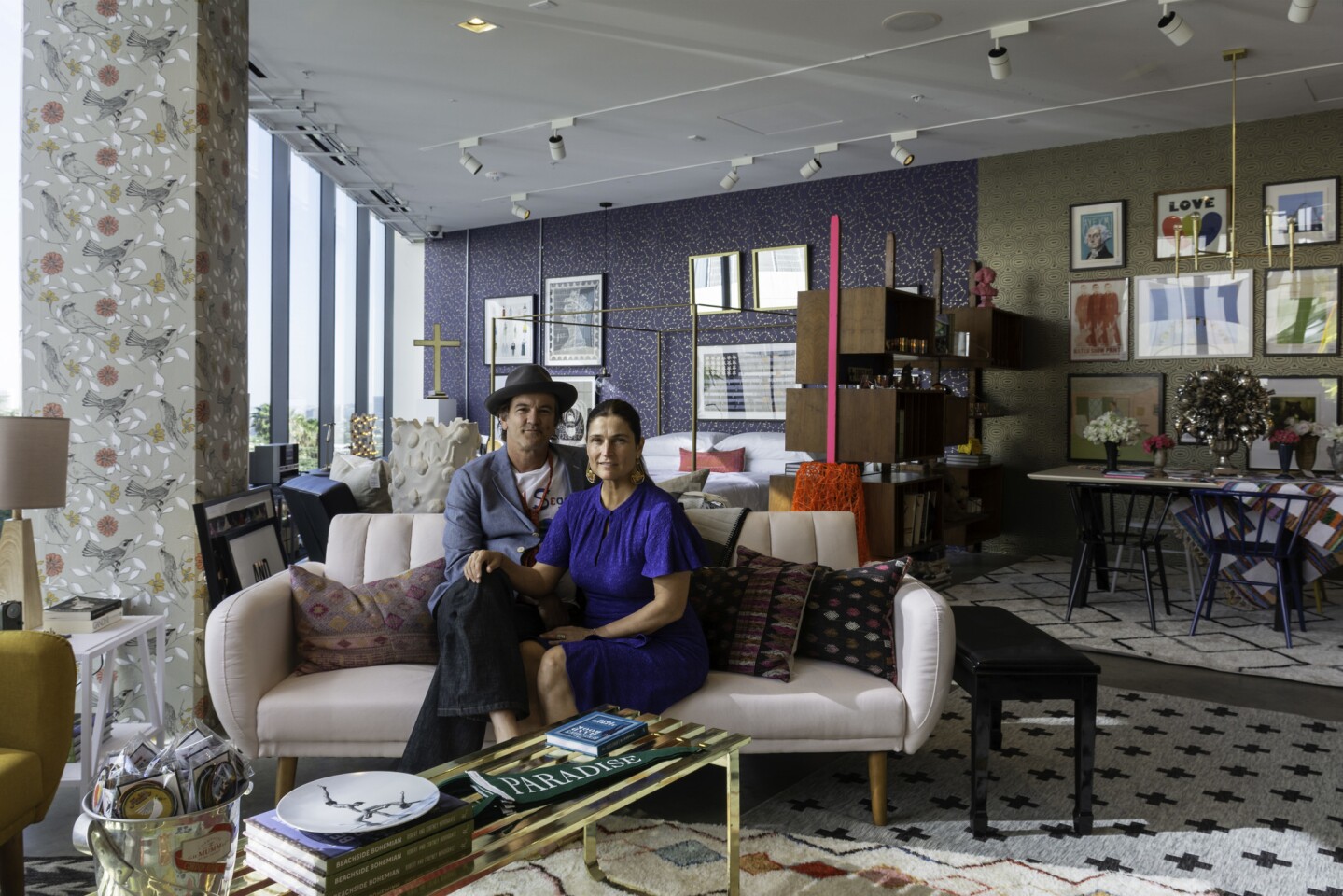 Robert and Cortney Novogratz have teamed up with Fred Segal for a month-long pop up shop running through July 6 at the retailer's West Hollywood showroom.
(Staci Marengo )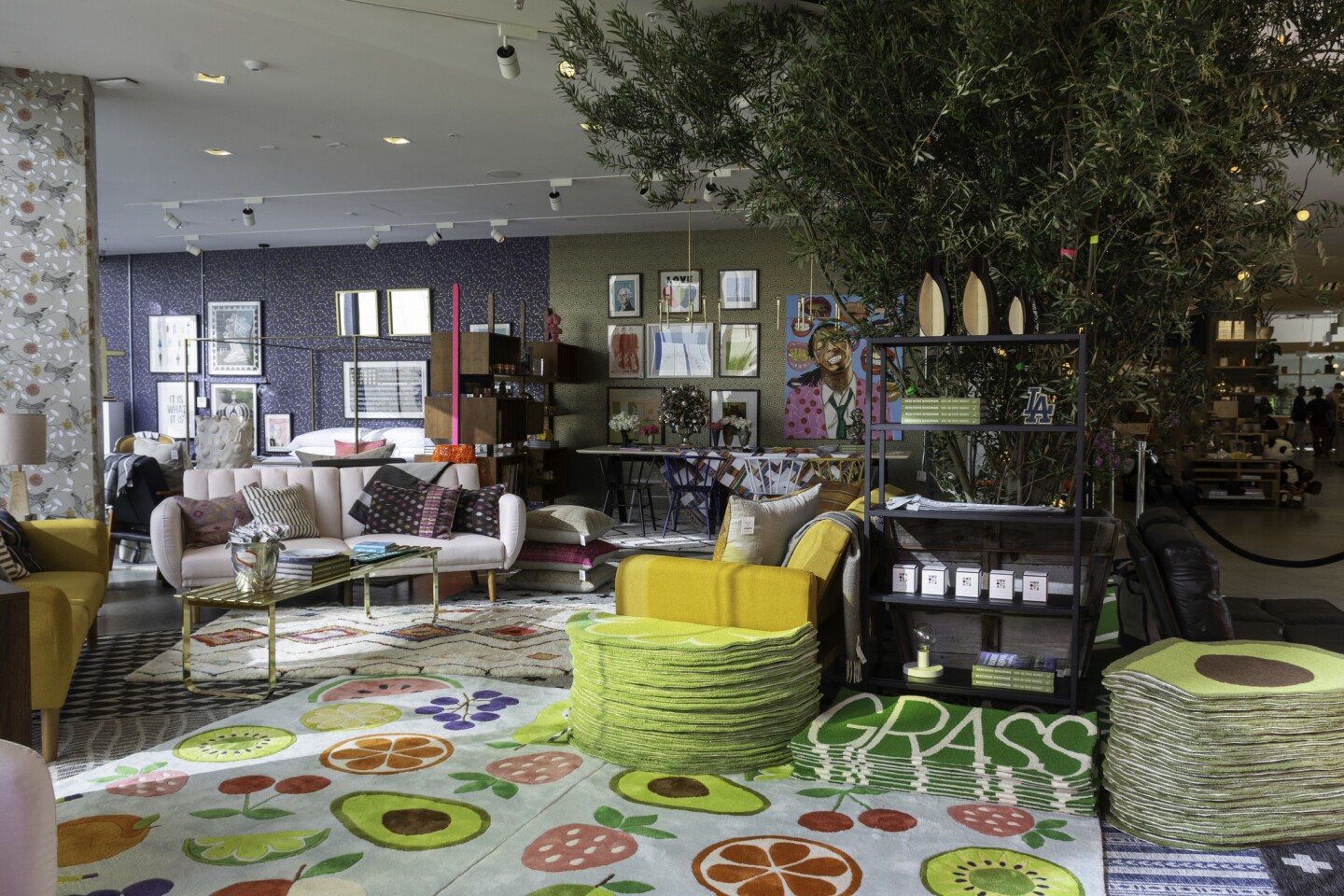 The pop-up includes inexpensive doormats, furniture, rugs and one-of-a-kind pieces from the Novogratz's personal collection.
(Staci Marengo )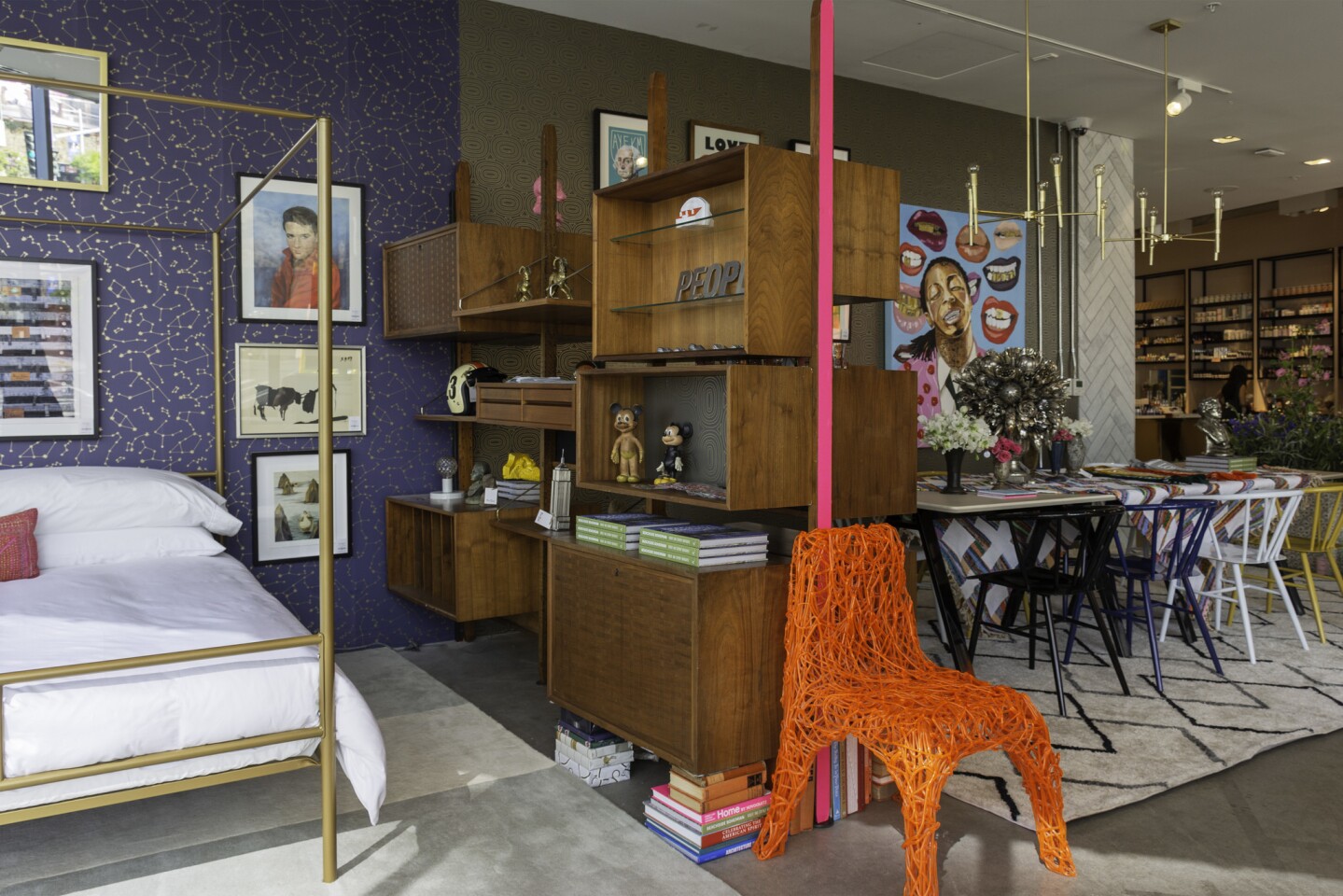 One-of-a-kind furnishings include British designer Tom Dixon's extruded plastic chair.
(Staci Marengo )
Constellations tempaper, a self-adhesive, removable wallpaper ($40 per roll), is installed in the bedroom vignette. The bedframe is being released online this week in gold and black.
(Staci Marengo )
In the mix: Vintage pieces, Campbell country chairs, ($79 a piece), the Felix rug ($679) and a Pop Art painting by Louisiana-based artist Ashley Longshore.
(Staci Marengo )