7 Images
Chilling Back East
Central Park
Central Park is covered with snow in this view from the Mandarin Oriental New York hotel in the new Time Warner Center looking east.
(AP)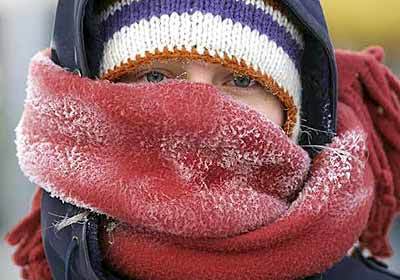 Scarf in Vermont
Jenny Martin's breath freezes on her scarf as she walks to catch the bus to work in Burlington, Vt.
(AP)
Girl on Sled
A child enjoys a trip through the snow on a sled on her way to school through the streets of New York City.
(EPA)
Arctic air in Montpelier
Smoke rises fron chimneys on a hillside in Montpelier, Vt., where Arctic air and snow is making life miserable.
(AP)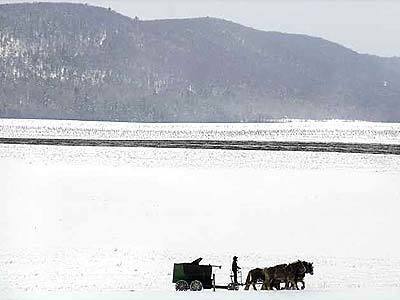 Pennsylvania Farmer
A farmer drives his team of horses across the cold and barren landscape of Howard, Pa.
(AP)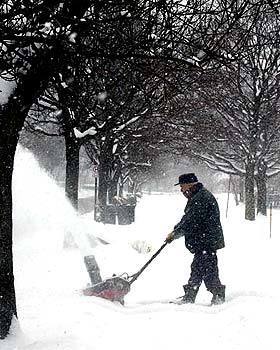 Snow Blower
Cyril Gesarek, 77, cleares the snow from his driveway in Lyndhurst, Ohio.
(AP)
Horse in Saratoga
A horse, with a frosted muzzle, and its driver, brave the subzero air temperature at the Saratoga Harness Racing track in Saratoga Springs, N.Y.
(AP)