8 Images
Mount Nyiragongo Erupts
The morning following Mount Nyiragongo's eruption, Goma residents survey the damage done to their town.
(AFP)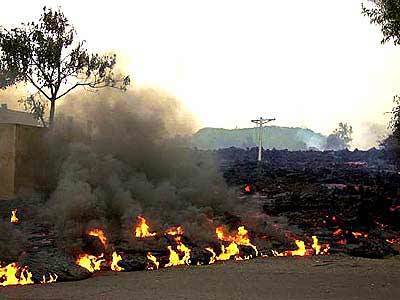 Lava burns in a Goma street. The volcanic eruption has destroyed homes and businesses and forced tens of thousands of people to flee.
(AP)
People evacuating Goma carry their belongings.
(AP)
A man watches a lava flow engulf the tarmac at Goma airport.
(AFP)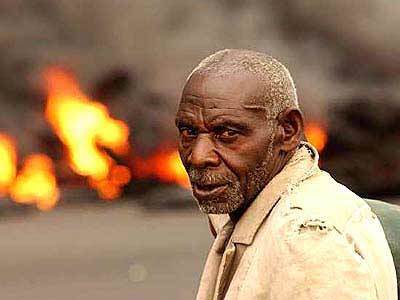 A Goma man's house is set ablaze by molten lava.
(AFP)
A boy walks through a Goma street as lava advances.
(AFP)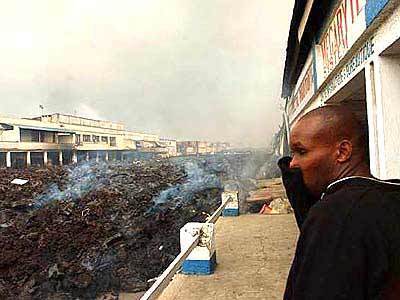 Lava from the erupting volcano continues to invade Goma.
(AFP)
Fires outside Goma burn out of control.
(AP)