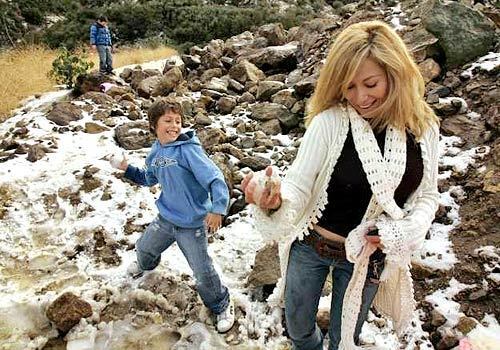 21 Images
The Week in Photos: Jan. 14-20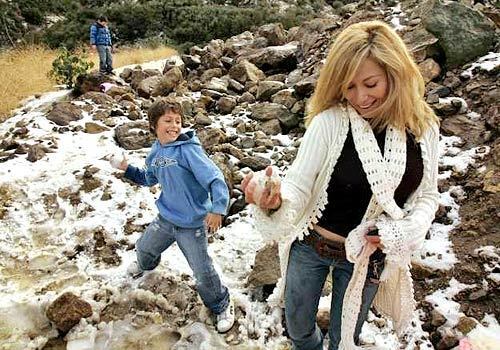 Ruth Low, right, braces for impact as her son Justin prepares to pelt her with a snowball. They had stopped on Kanan Dume Road in Malibu to play in the snow. Snowplows were needed for roads above Malibu.
(Al Seib / LAT)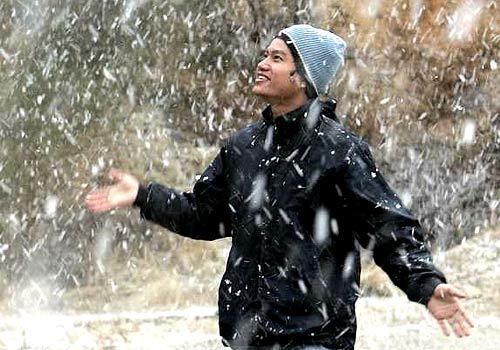 Snow began to fall in the hills along Angeles Crest Highway Wednesday. It was the first snowfall experience for Prapat Vongbun of Thailand.
(Carlos Chavez / LAT)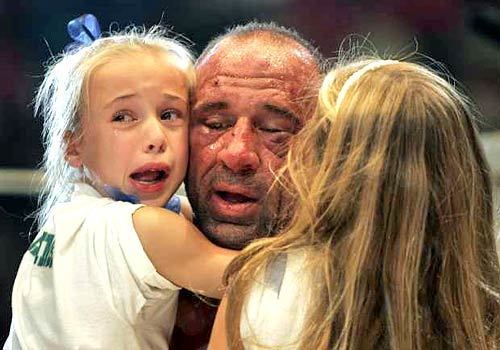 A battered and beaten Mark "The Hammer" Coleman is hugged by his anguished daughters after losing to Fedor Emelianenko in a heavyweight Ultimate Fighting bout in Las Vegas.
(Mark Boster / LAT)

A portrait of a blue woman with flowing black hair was painted onto a temporary plywood wall on La Brea Avenue near 3rd Street by aerosol artists Retna and El Mac.
(Genaro Molina / LAT)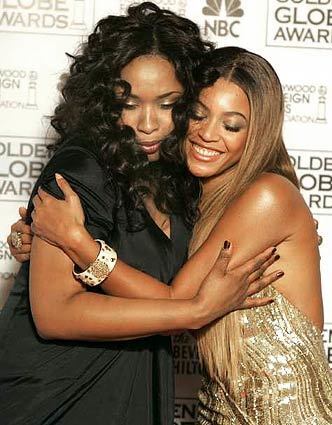 Motion picture supporting actress winner Jennifer Hudson, left, gets kudos from "Dreamgirls" cast mate Beyoncé Knowles at the 64th annual Golden Globe Awards.
(Lawrence K. Ho / LAT)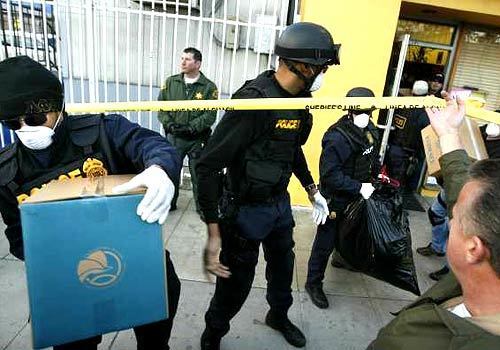 Federal agents gather evidence from a medical marijuana outlet as part of an ongoing investigation in L.A. County by the U.S. Drug Enforcement Administration.
(Wally Skalij / LAT)
The road sign for Roy's Motel and Cafe in the moribund Mojave Desert hamlet of Amboy is framed by a bullet hole in the window of the closed gas station.
(Mark Boster / LAT)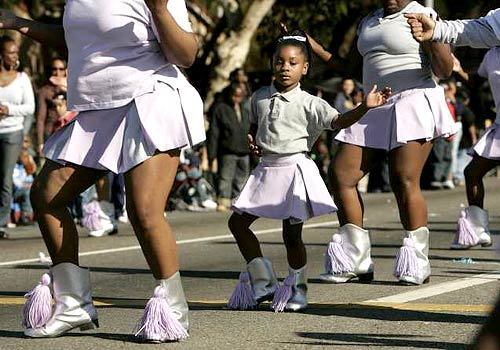 Among 300-some groups and community leaders participating in the Martin Luther King Jr. Kingdom Day Parade were Ahmija Norman, 5, and the Divine Diamondettes dance team from Pasadena.
(Mel Melcon / LAT)
Laker Smush Parker, left, who would make two key plays late in overtime, steals the ball from Udonis Haslem in the third quarter of a game the Lakers won against Miami at the Staples Center.
(Wally Skalij / LAT)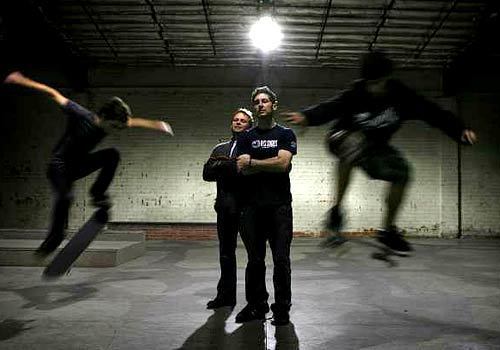 Professional skateboarder-turned-filmmaker Steve Berra, right, poses with Lance Sloane, left, producer of their Sundance Film Festival entry "The Good Life" at Berra's private indoor skate park in downtown Los Angeles.
(Myung J. Chun / LAT)
Dancers heat up the floor at Area, an "It" nightclub in West Hollywood.
(Lawrence K. Ho / LAT)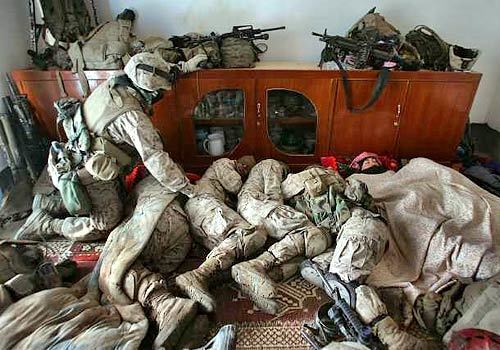 Sleeping Marines cluster for warmth in a house occupied by American and Iraqi forces in Ramadi. The city in Iraq's Anbar province has seen some of the highest casualty rates of the war.
(John Moore / Getty Images)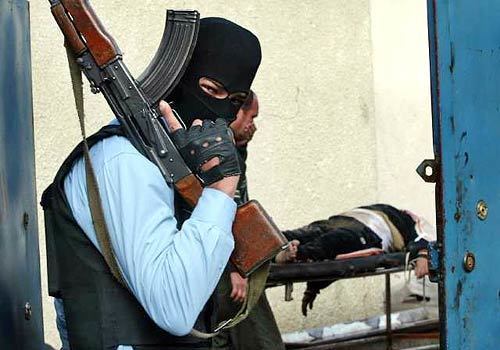 An Iraqi police officer guards the entrance of Baghdad's al-Yarmuk hospital's morgue, which receives the bodies of victims of violence.
(Wisam Sami AFP/Getty Images)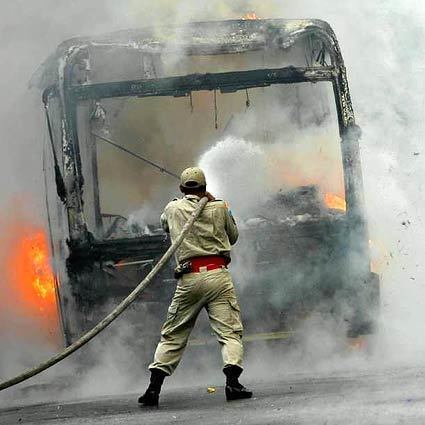 A firefighter combats a flaming bus attacked by drug traffickers in Rio de Janeiro.
(Joåo Laet AFP/Getty Images)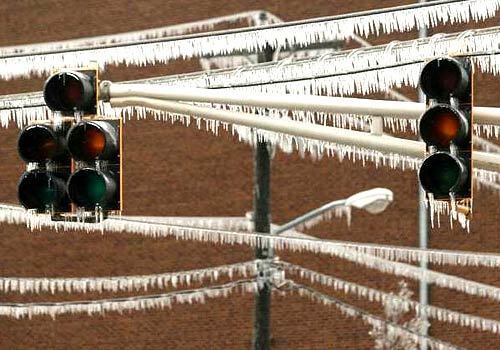 Icicles decorate blacked-out traffic lights in Springfield, Mo., where an estimated 65,000 customers were without power for days.
(Mark Schiefelbein / AP)
Martin Luther King Jr. Day, Raleigh, N.C.
(John Rottet / The News and Observer)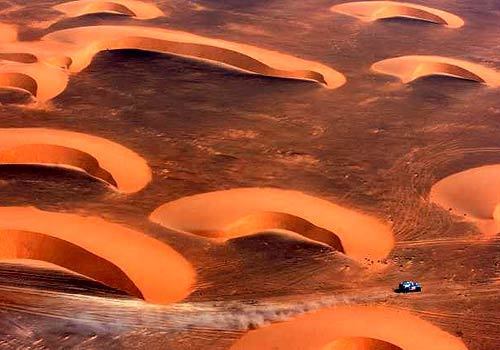 The eighth stage of the Dakar Rally carves through the terrain between Atar and Tichit in Mauritania.
(Bernard Papon / Presse Sports)
South African prisoners wave from their cells as Tony Yengeni, the former ruling party African National Congress chief whip and parliamentarian, is released from prison in Malmesbury. He served four months of a four-year sentence for fraud.
(Nic Bothma / EPA)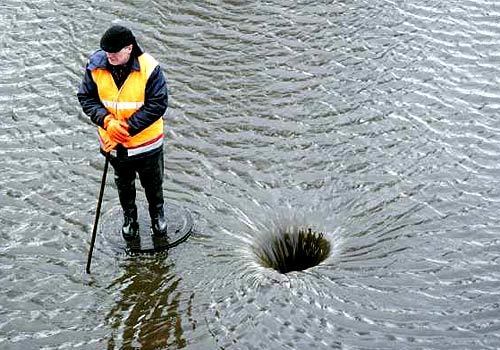 A municipal worker in Riga, Latvia, stands on a manhole cover he removed to enable floodwater to drain.
(Andrejs Strokins / EPA)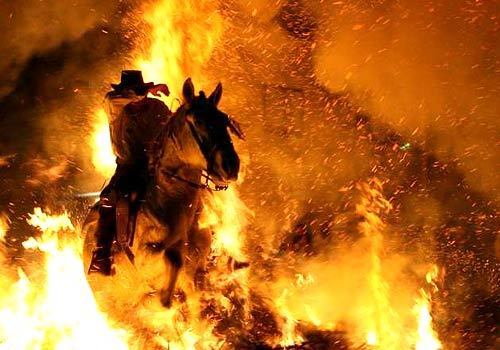 In an ancient cleansing ritual, horse and rider leap flaming pyres in the central Spanish village of San Bartolome de Pinares in celebration of the feast of Saint Anthony.
(Pierre-Philippe Marcou AFP/Getty Images)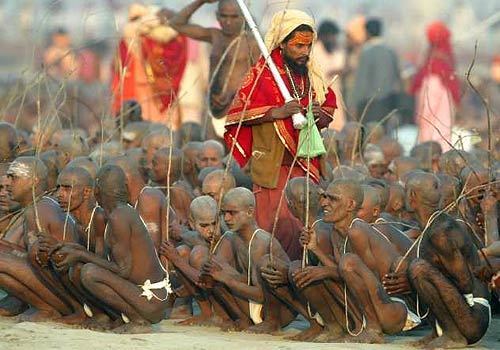 During the Ardh Kumbh festival in Allahabad, India, Hindu holy men participate in a ritual to rid themselves of all material ties to worldly life, thus dedicating themselves to serving god as "Naga," or naked holy men.
(Rajesh Kumar Singh / AP)