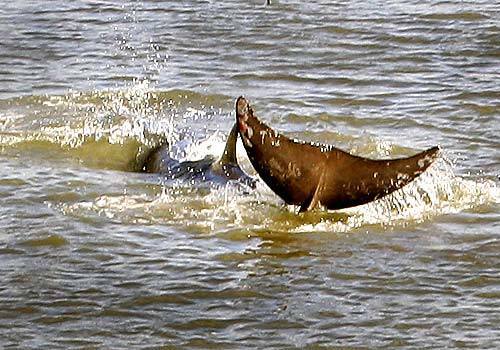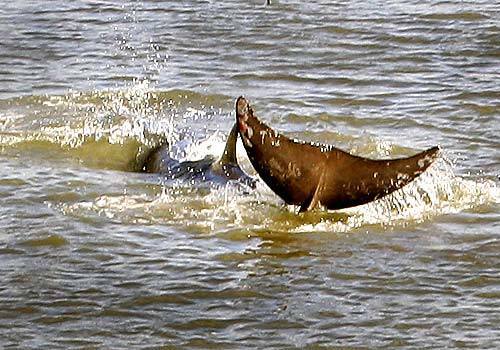 The Northern bottlenose whale that made a London appearance appeared to be about 20 feet long, witnesses said.
(John D. McHugh AFP/Getty Images)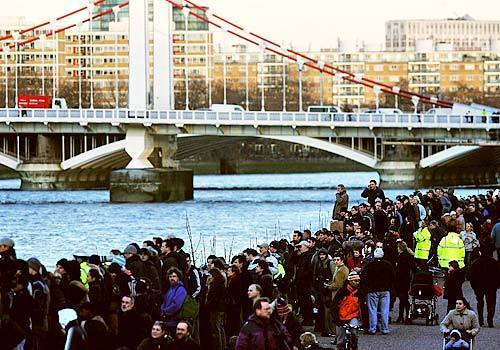 Onlookers keep a watch for the whale in the River Thames.
(Daniel Berehulak / Getty Images)
A stranded northern bottlenose whale, which has made its way to the River Thames, comes up for air in front of the Battersea Park Pagoda.
(Richard Lewis / EPA)
A whale's progress along the River Thames is closely monitored in central London.
(Richard Powell / EPA)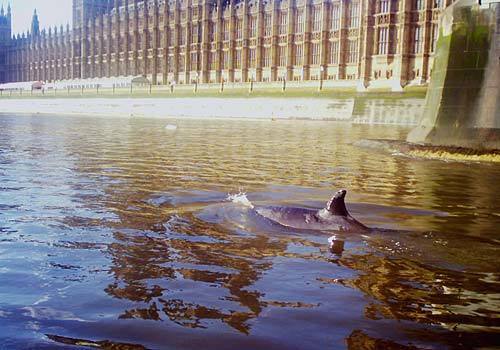 Whale swims past the Houses of Parliament as it travels up the River Thames.
(British Divers Marine Life Rescue / Getty Images)