20 Images
The Week in Photos: Jan. 21 - 27
Yolanda Rice, far left, mother of Jacob Walker, 15, along with several of his cousins and dozens of other mourners, attends a memorial for the slain teen Monday evening in Bellflower. Prosecutors have so far declined to file charges against the man suspected of shooting Walker while the boy allegedly tried to steal marijuana plants grown for medicinal purposes.
(Don Bartletti / LAT)
Salma Hayek and the academy's Sid Ganis announce Oscar nominees early Tuesday morning.
(Al Seib / LAT)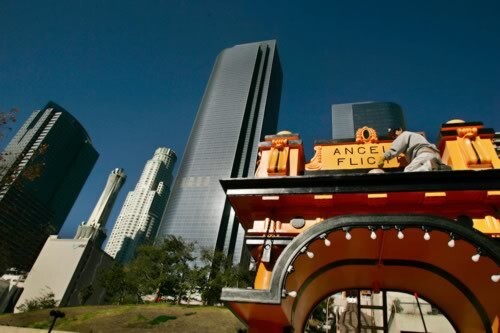 A painter puts the final touches on the Angels Flight railway arch on Hill Street on Tuesday. The funicular, an L.A. landmark dubbed "the shortest railway in the world," will reopen this summer after a fatal accident closed it in 2001.
(Gary Friedman / LAT)
Ventura County firefighters work to extinguish Monday's 30-acre brush fire in Thousand Oaks. At one point the fire threatened 20 homes. Its cause remains under investigation.
(Al Seib / LAT)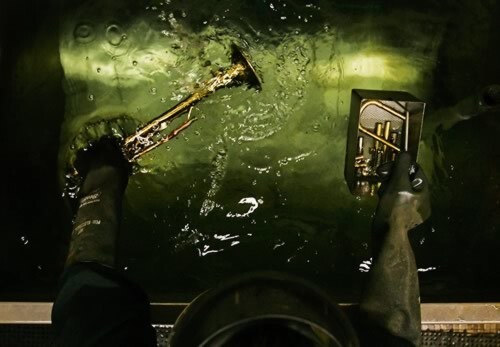 Rudy Saldivar dips a trumpet in a rinsing bath at the Los Angeles Unified School District repair shop for musical instruments, which its director believes to be the largest such facility in the United States. In general, the lifespan of an instrument in the district is 40 to 50 years.
(Robert Gauthier / LAT)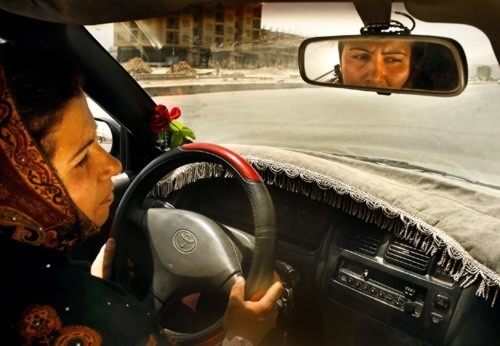 Hawa Sarwar, 38, takes a driving lesson in Kabul. Some Afghan women have seen new freedoms reversed by the Taliban's resurgence.
(Rick Loomis / LAT)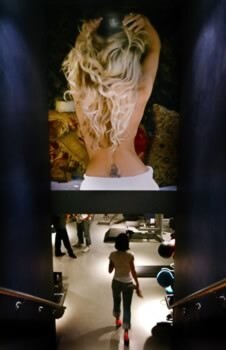 Oversize photos, such as the one of model-actress Rachel Hunter's back, decorate the walls of Joint, a boutique gym in Hollywood. Joint is part of a new breed of gyms — the antithesis of the big-chain, cookie-cutter concept — complete with hip décor, concierge services and lavish amenities.
(Beatrice de Gea / LAT)
A huge suspended work by Brazilian artist Ernest Neto is a site-specific installation for the main gallery of the new Museum of Contemporary Art San Diego. The immense organic forms are filled with spices such as turmeric, cloves, cumin, ginger and pepper.
(Don Bartletti / LAT)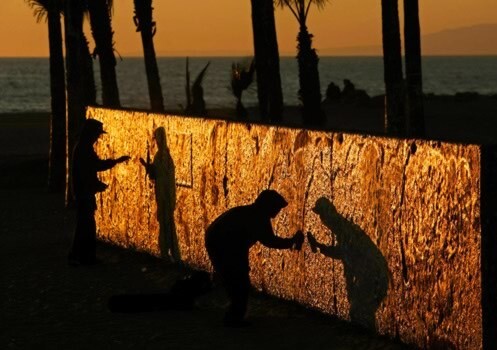 Two graffiti painters leave their mark on one of the Venice walls dedicated to such expression. In part because of the crush of participants the walls have been drawing, plans call for restricting the hours of operation and requiring artists to submit sketches and obtain permits.
(Genaro Molina / LAT)
Jordan Elgrably, artistic director of the Levantine Cultural Center, created the "
Sultans of Satire
" comedy show. It's set for Saturday, January 27 at USC.
(Wally Skalij / LAT)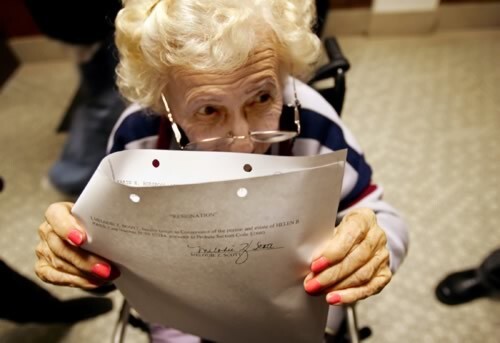 Helen Jones holds the March 2006 resignation documents of the woman who, as a state-appointed conservator, took charge of Jones' life against her will. Jones died Tuesday of pneumonia and other complications, according to relatives. She was 88.
(Francine Orr / LAT)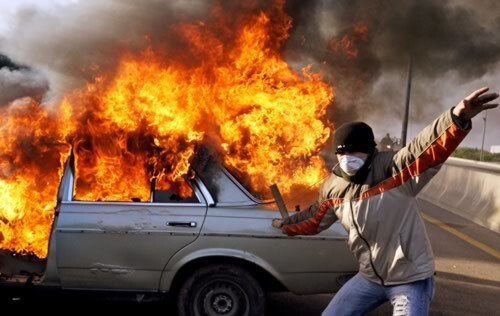 Hezbollah and its allies paralyze Lebanon on Tuesday, sending thousands of demonstrators to seize control of major roads, brawl with government supporters and choke the seaside capital in the acrid smoke of burning tires.
(Ramzi Haidar / AFP Getty Images)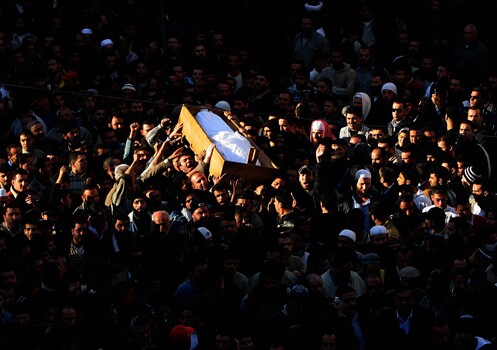 Mourners outside a mosque Wednesday in the northern Lebanese city of Tripoli carry the casket of Bilal Hayek, one of three people killed the previous day during a general strike called by the opposition.
(Petros Karadjias / AP Photo)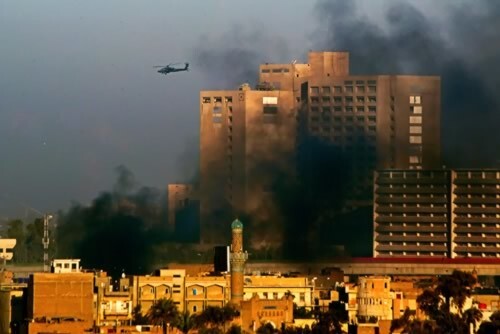 On Wednesday, attack helicopters pumped rockets at gunmen holed up in office towers and apartment blocks as U.S. and Iraqi forces swept through a notorious Sunni insurgent enclave in the heart of Baghdad.
(Sabah Arar / AFP / Getty Images)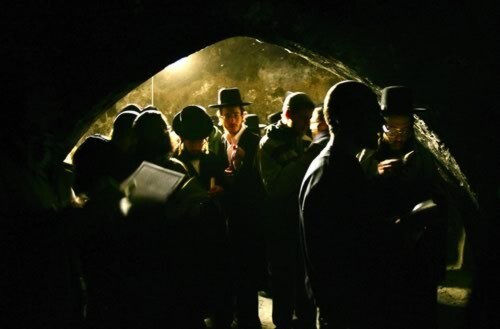 Ultra-Orthodox Jews pray Wednesday at the tomb of the Biblical Sons of Israel leaders known as The Seventy Elders in the northern West Bank Palestinian village of Awarta, south of Nablus. Hundreds got special permission to come here under heavy military protection and pray at the traditional tomb of Itamar Hacohen and other graves in the center of the village.
(Menahem Kahana / AFP / Getty Images)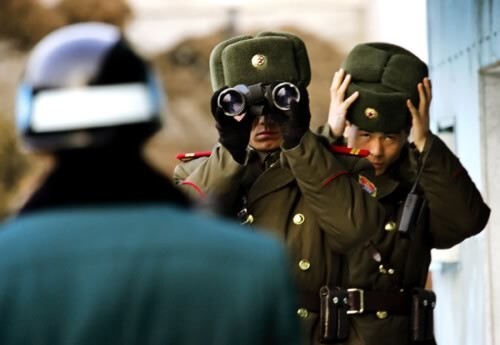 North Korean soldiers look south Tuesday as a South Korean Army soldier stands at the truce village of Panmunjom in the demilitarized zone north of Seoul that has separated the two Koreas since the Korean War. North Korean negotiator Kim Kye Gwan noted changes in the U.S. stance toward his country's nuclear weapons program, a news report said Tuesday, brightening the prospect of progress in international disarmament talks.
(Ahn Young-joon / AP Photo)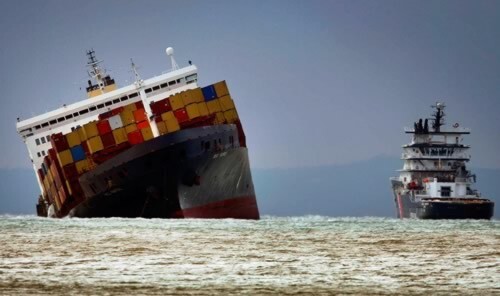 The British-flagged cargo ship Napoli lists where it was intentionally grounded in the English Channel last weekend. About 200 of the storm-damaged vessel's 2,323 containers went overboard, and about 40 reportedly washed up on shore. At right, men in coastal Branscombe struggle to remove heavy cargo from a smashed container. Police were patrolling the shore after hundreds of people made off with goods.
(Peter Macdiarmid / Getty Images)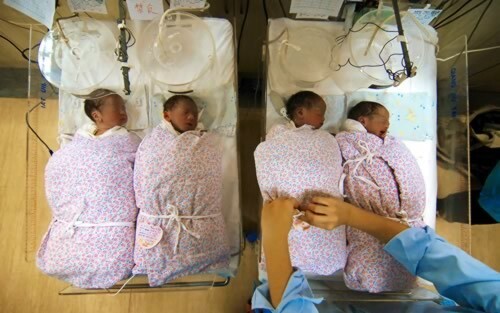 Quadruplets lie Thursday in a special care room of the Red House Hospital in Shanghai. China says it will not loosen its so-called one-child policy, despite an official's acknowledgment this week that the policy is partly to blame for a gender imbalance among the country's newborns.
(AP Photo)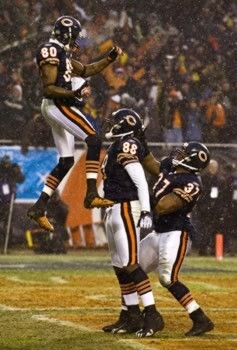 Chicago Bears wide receiver Bernard Berrian, left, celebrates with teammates Desmond Clark, center, and Jason McKie during the fourth quarter of the NFC Championships at Soldier Field in Chicago. The Bears' win put them in the Super Bowl for the first time since the 1985 season.
(Stephen J. Carrera / EPA)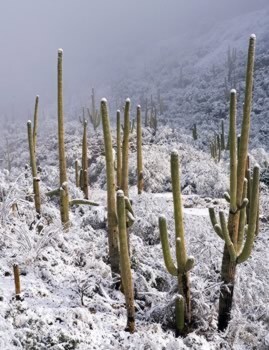 A rare snowfall Sunday night left saguaros and other desert vegetation covered Monday at the entrance to the Santa Catalina mountains in Tucson, Ariz.
(John Miller / AP Photo)