10 Images
In Focus: Staff photos from Jan. 27 - Feb. 2
James Gandolfini and the rest of the "Sopranos" cast accepts the award for ensemble in a dramatic series at the 14th Annual Screen Actors Guild Awards at the Shrine Auditorium.
(Robert Gauthier / Los Angeles Times)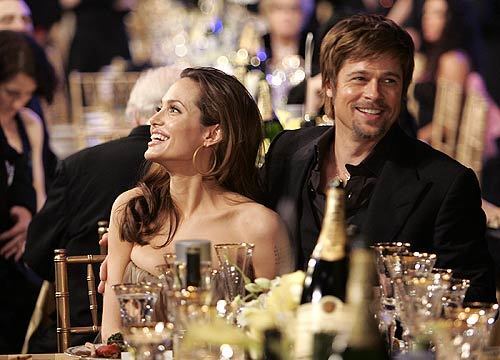 Angelina Jolie and Brad Pitt are all smiles at the SAG awards, where at least for a night, the attention was on Hollywood glitz instead of labor strife.
(Robert Gauthier / Los Angeles Times)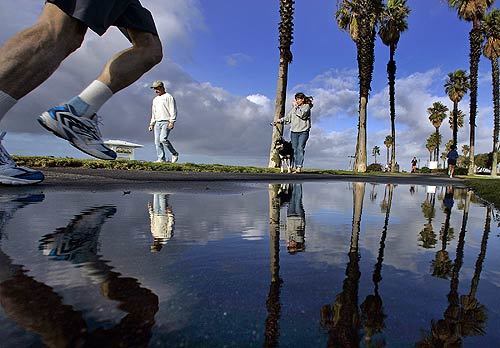 Pedestrians and joggers enjoy a break in the stormy weather along the shore in Huntington Beach.
(Allen J. Schaben / Los Angeles Times)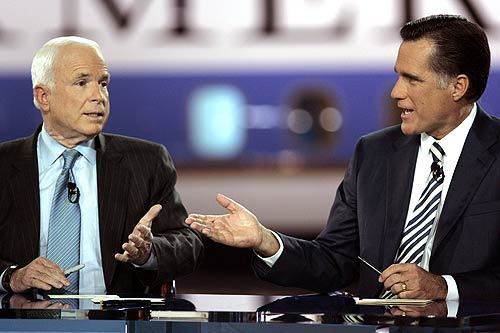 John McCain, left, and Mitt Romney trade heated words at the final GOP debate before Super Tuesday held at the Ronald Reagan Presidential Library near Simi Valley.
(Robert Gauthier / Los Angeles Times)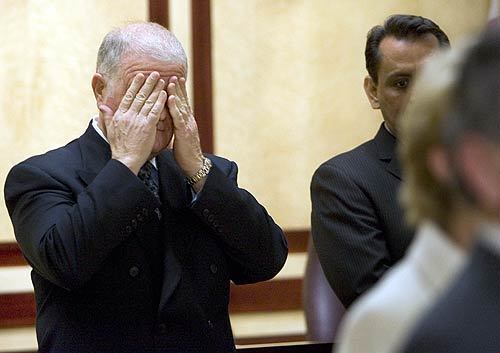 State Senate President Pro Tem Don Perata reacts with dismay after the healthcare bill he co-sponsored is rejected by the Senate Health Committee. The $14.9-billion proposal, which passed the Assembly last year, would have required all Californians to carry health insurance.
(Robert Durell / Los Angeles Times)
Irma Chavez hugs Samuel Salas, whose daughter, Samantha, was recently killed outside his apartment complex in Monrovia. The 16-year-old was shot eight times, and her girlfriend was wounded in the attack, which authorities say had "racial overtones." A series of cross-racial shootings have prompted a law enforcement crackdown in the largely tranquil area.
(Gina Ferazzi / Los Angeles Times)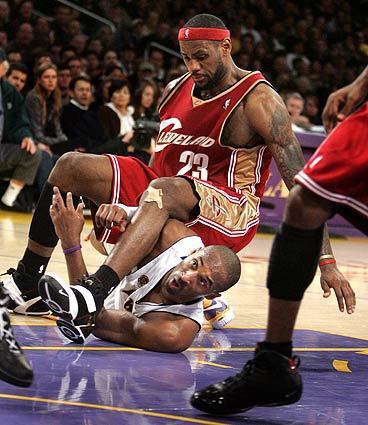 LeBron James had the upper hand on Kobe Bryant in a third-quarter collision and in game, outscoring him, 41-33. The Cavaliers went on to win the game 98-95 at Staples Center.
(Allen J. Schaben / Los Angeles Times)
Augustin Villalobos walks his dog, Chico, under billowing clouds at Angels Gate Park in San Pedro.
(Brian Vander Brug / Los Angeles Times)
A Seahawk helicopter demonstrates lowering a sonar device used in anti-submarine warfare into the ocean during training off Southern California. A judge has forbidden the use of sonar between Santa Catalina and San Clemente islands because it is thought to harm marine mammals in the vicinity.
(Rick Loomis / Los Angeles Times)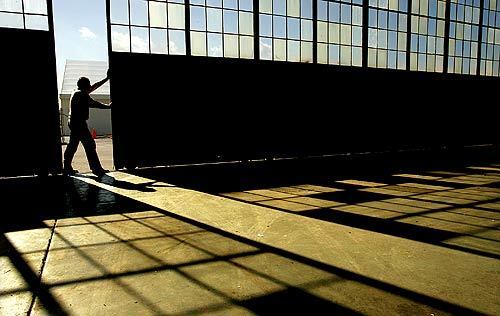 Sam Allevato of the Great Park Design Studio stands in the doorway of a hangar at the old El Toro Marine base that will house an aviation museum expected to be home to dozens of historic aircraft and memorabilia as part of the Orange County Great Park project that will encompass 1,347 acres.
(Mark Boster / Los Angeles Times)