Surfers, like this one at County Line, got a preview of spring today as warm temperatures around the Southland made the January cold snap a distant memory.
(Ken Hively / LAT)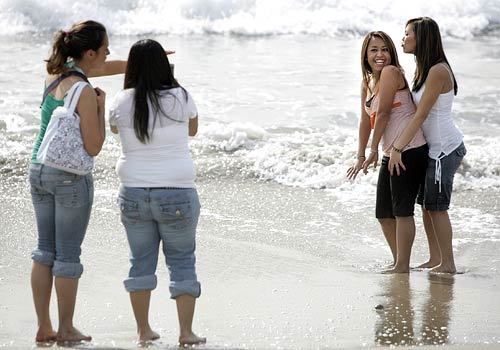 Fontana residents Jasmin Esquivel, second from right, and friend Edith Ortiz, 17, ham it up for a picture while visiting Santa Monica Beach on Monday.
(Myung J. Chun / LAT)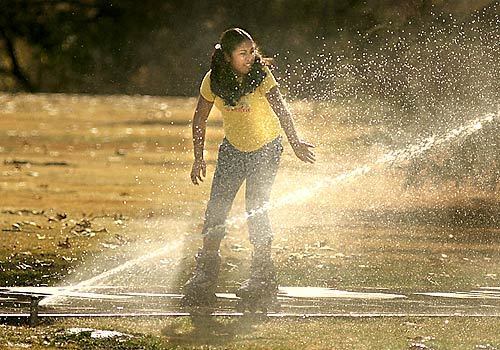 Michelle Olmedo, 11, of Van Nuys, cools off in a lawn sprinkler while skating with her family at Balboa Park.
(Brian Vander Brug / LAT)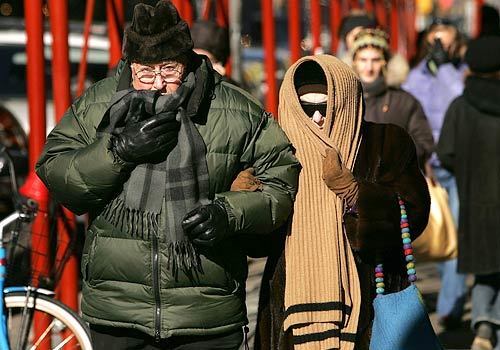 A bundled-up couple contends with Monday's bitterly cold weather in New York City. After an unusually mild December and January, New York and the northeast have been experiencing the freezing temperatures associated with an arctic air mass.
(Spencer Platt / Getty Images)
New Yorkers brave cold weather during their morning commute. The National Weather Service declared hazardous weather conditions for the metropolitan New York area, where temperatures dropped to 20 degrees below normal.
(Dima Gavrysh / AP)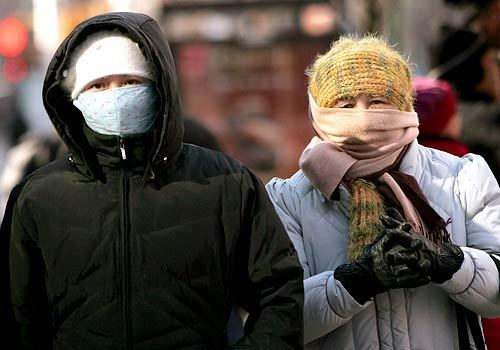 Bitter cold left New Yorkers no choice but to cover every inch of skin.
(Spencer Platt / Getty Images)