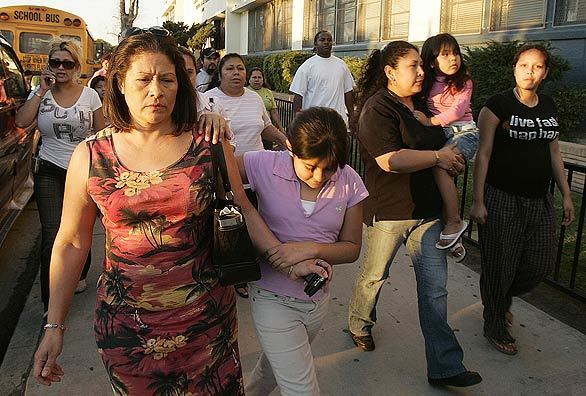 10 Images
In Focus: Staff photos from Feb. 24 - March 1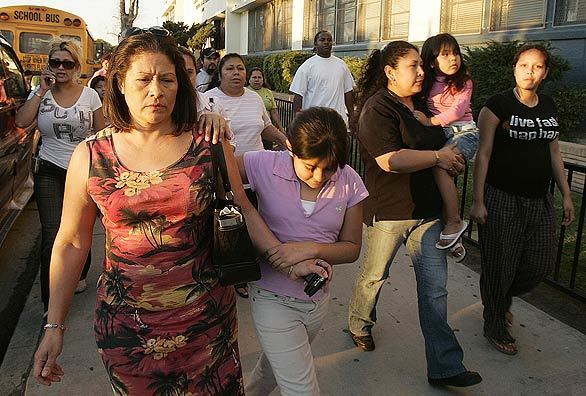 Anxious parents arrive at George Washington Carver Middle School in South L.A. after a gunman opened fire at a busy intersection nearby. The bloodshed extended a string of unconnected mass shootings in recent weeks across Los Angeles and Orange counties.
(Lori Shepler / Los Angeles Times)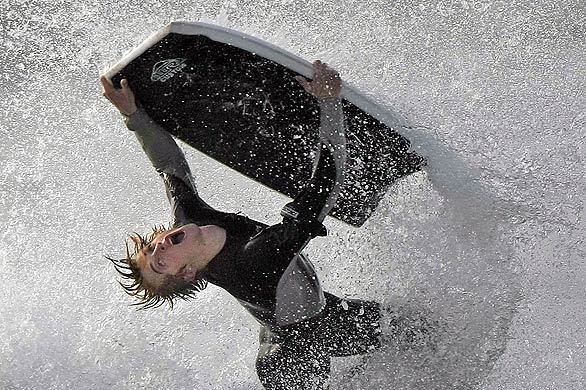 A bodyboarder launches off a big wave on the south side of the Seal Beach Pier, which was closed because damage inflicted by heavy surf.
(Allen J. Schaben / Los Angeles Times)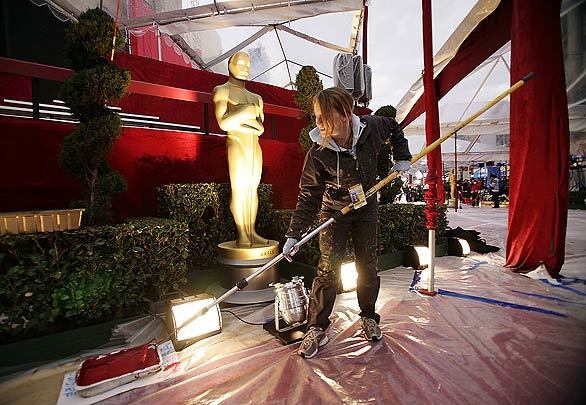 Gayle Etcheverry adds a touch of paint to the Kodak Theatre's arrivals area as tarps and tents protect the red carpet ahead of Academy Awards.
(Al Seib / Los Angeles Times)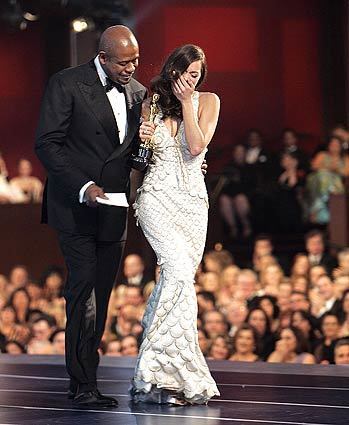 Marion Cotillard, winner of the best actress Oscar for her portrayal of French singer Edith Piaf in "La Vie en Rose," is escorted by Forest Whitaker after she accepted her award.
(Al Seib / Los Angeles Times)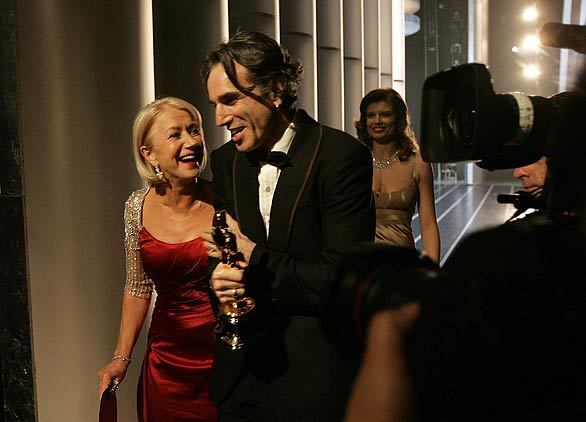 Daniel Day-Lewis heads backstage with presenter Helen Mirren after he was named best actor for his starring role in "There Will Be Blood."
(Al Seib / Los Angeles Times)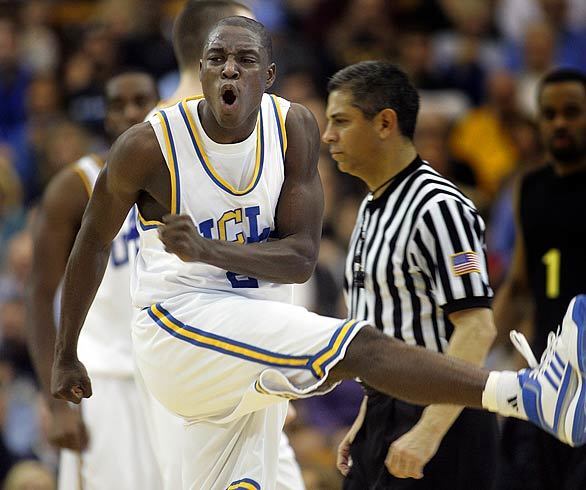 UCLA's Darren Collison reacts to being called for a foul in the second half of the Bruins' victory over Oregon.
(Lori Shepler / Los Angeles Times)
"MASH" went out of production more than 20 years ago, but some key members of the production reunited at Malibu Creek State Park, where the outdoor scenes were filmed. From left, director Charles Dubin, actors Mike Farrell and Loretta Swit, producer Gene Reynolds and actor William Christopher.
()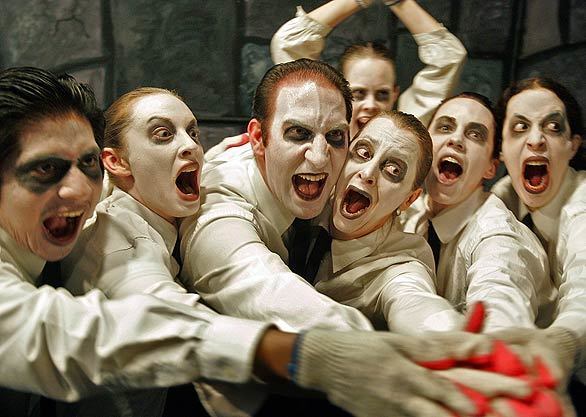 Performers in Zombie Joe's Underground Theatre rehearse for Poe-Fest in North Hollywood.
(Lawrence K. Ho / Los Angeles Times)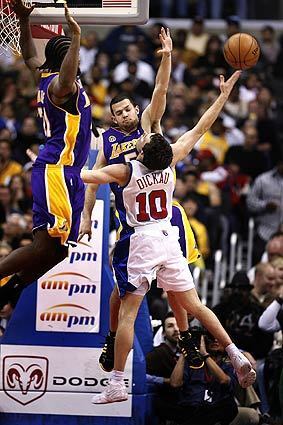 The Clippers' Dan Dickau finds some resistance from the Lakers' Ronny Turiaf , left, and Jordan Farmar. L.A. won the game, by the way. And if you have to ask which L.A., you haven't been checking the standings lately.
(Rick Loomis / Los Angeles Times)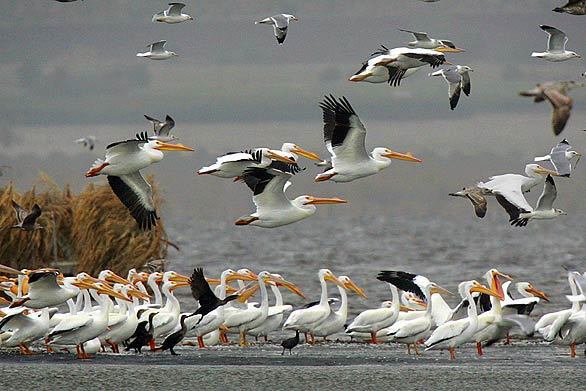 Birds take flight at a lush complex of seven ponds and artificial islands created at the Salton Sea on the Torres Martinez Indian Reservation. The restoration project is expected to be opened to the public in November, under the name "California's Everglades."
(Don Bartletti / Los Angeles Times)