On the road from Madrid, a bridge built by the Romans leads over the Río Tormes into the compact, walkable university town of Salamanca.
(FRANK BALTHIS)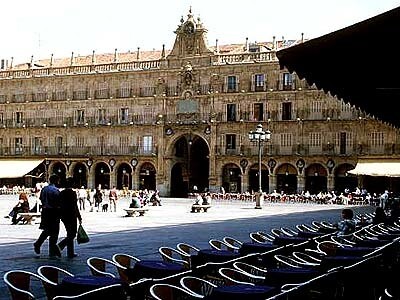 The 18th century Plaza Mayor is one of Salamanca's popular meeting spots, where people gather to socialize, shop and sip coffee and drinks.
(FRANK BALTHIS)
The New Cathedral, completed in 1733, is rich with ornate details.
(ROBERT FRIED)