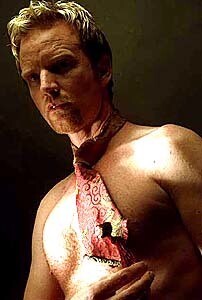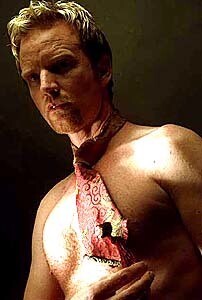 Designer Steve Valentine would love to get his Demi-Tie around Denzel Washington's neck. The neckwear, a cross between an ascot and a tie, is made with raw silk, brocades, damask and vintage upholstery.
(LAWRENCE K. HO / LAT)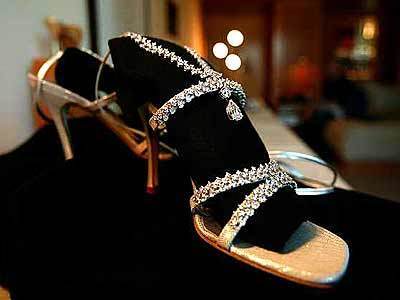 If diamonds are a girl's best friend, 464 of them on these 4-inch-high stilettos, designed by Stuart Weitzman and valued at $1 million, should make the atmosphere very chummy on the red carpet Sunday night. The shoe straps can be removed and worn as a necklace or bracelet.
(KIRK MCKOY / LAT)
Not to be outdone, the one-of-a-kind Anne Bowen gown, encrusted with 5,000 sparklies, is valued at $5 million and comes with enough bodyguards for the Prez himself. "The important thing is to make sure not too many people hug the star wearing the dress," jokes Glenn Rothman the diamond company's president.
(Getty Images)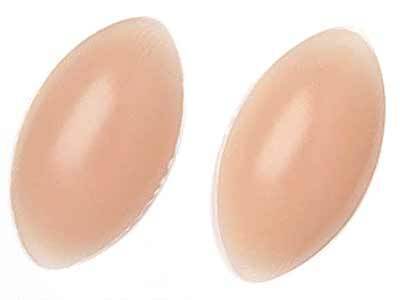 With how-low-can-you-go necklines, underdressing for the Oscars gets tricky. For smaller busts, silicone enhancers, known in red-carpet circles as "chicken cutlets," mold to the chest using body heat. There are also no-hose shaper panties for the bottom, but going commando is also an option "if it's not a sheer dress," says stylist Vincent Boucher. "Many actresses don't wear underwear at all."
()
Even underwear will shine with the Victoria's Secret $5,000 bra, featuring 22 diamonds on straps that can be removed and worn as a necklace. Each of the best-actress nominees received one.
(Getty Images)
The straps on Victoria's Secret's $5,000 bra can be removed and worn as a necklace.
(Getty Images)