16 Images
Thursday Test Gallery
Target
Michael Schiavo, with his attorney George J. Felos in 2003, had a falling-out with his in-laws after doctors concluded after four years of treating Terri Schiavo intensively that she had no meaningful connection with her surroundings or prospects for improvement.
(AP)
'Protective'
At Capitol, Florida Gov. Jeb Bush talks about Pinellas County legal filing asking state custody of Terri Schiavo.
(AP)
Haven now home
Don Gayton stands at his home in Nelson, Canada, where Vietnam-era war resisters and Canadians who served in U.S. military plan gatherings next year.
(Kathy Kiel / For The Times)
One more for the challenger
County Supervisor Gloria Molina announces her endorsement of Councilman Antonio Villaraigosa, at her side, in his run for mayor.
(Brian Vander Brug / LAT)
Slow work
A man cleans a street in Baghdad. Nearly two years after the fall of Saddam Hussein, the U.S. and its contractors still struggle to deliver electricity, clean water and other services to Iraq.
(Wathiq Khuzaie / Getty Images)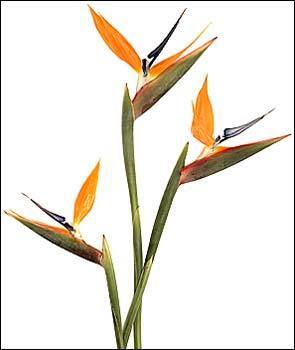 All the angles
Two views of a work with a lemony hue — a favorite of the sculptor. The piece is a calming focal point in the West L.A. garden of Varda Ullman and Robert Novick.
(Lori Shepler / LAT)
Classical form
On a tabletop or as a planter, this $100 copper rectangle with a tortoiseshell finish at Garden District at the Farmers Market, Los Angeles, (323) 954-2200, pairs well with a faux copper urn, $16.99 at Target.
(Glenn Koenig / LAT)
What's for dinner?
Look out back
(Jack Malloy / For The Times)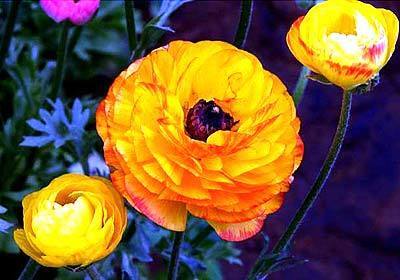 la-tr-escape27mar27-idddahkf
The ranunculus flower is a member of the buttercup family and is native to Asia Minor.
()
Barney Martin
He began as a police detective moonlighting as a comedy writer.
()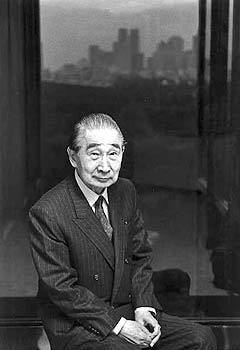 Kenzo Tange
Considered the dean of Japanese architects, he won the field's highest award, the Pritzker Prize, in 1987.
(EPA)
Growing up to be a Cowboy
GROWING UP TO BE A COWBOY:
"It's a blessing in disguise, everything that happened," freshman JamesOn Curry says.
(Elsa Hasch / Getty Images)
Moving up
MOVING UP:
With 58 victories, Annika Sorenstam needs three to pass Patty Berg.
(Harry How / Getty Images)
Energetic presence
ENERGETIC PRESENCE:
Candice Wiggins and Cardinal teammates will face defending national champion Connecticut.
(Paul Sakuma / AP)
Inside Job
INSIDE JOB:
Corey Maggette goes to work against the Bucks' Zaza Pachulia. Maggette had 34 points in the Clippers' victory.
(Lawrence K. Ho / LAT)