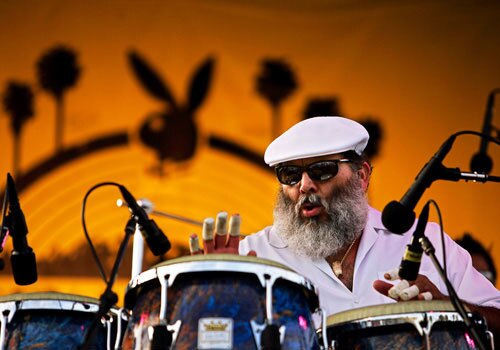 15 Images
The Week in Photos: May 28 - June 3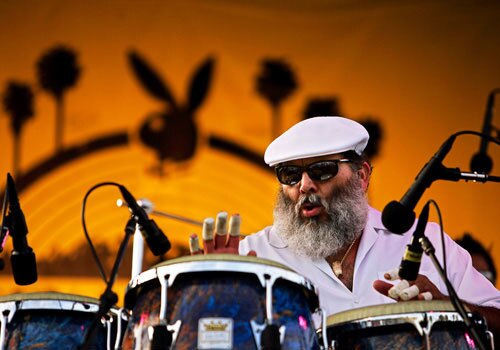 Conga player Poncho Sanchez and his Latin Jazz Band perform Sunday at the Pasadena Summer Fest's Playboy Jazz at the Rose Bowl, which is part of Playboy's free community event series, presented in conjunction with the upcoming Playboy Jazz Festival.
(Ricardo DeAratanha / LAT)
Patricia Gavira, holding her 9-month-old granddaughter, Mia Gavira, cries as she speaks to reporters Tuesday before meeting with the L.A. County Board of Supervisors to request an independent investigation into her husband's death while he was in the Los Angeles County Jail.
(Carlos Chavez / LAT)
Comedian and pundit Bill Maher has a new half-hour web talk show, Amazon Fishbowl with Bill Maher, which streams on Amazon.com.
(Damon Winter / LAT)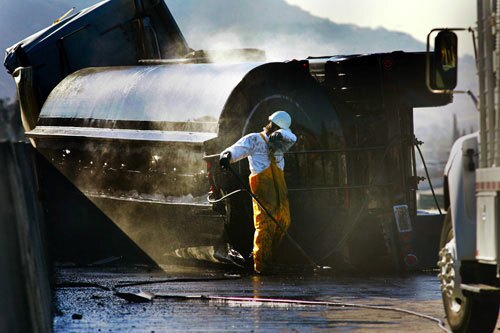 A worker Tuesday helps clean up the oily mess after a tanker truck that was involved in an accident overturned, spilling thousands of gallons of oil onto the 60 Freeway in Riverside. Traffic was snarled for miles.
(Karen Tapia-Anderson / LAT)
Kona the sea lion spends time with her newborn pup at Aquarium of the Pacific in Long Beach. The pup was born on Memorial Day and is the first mammal born at the aquarium.
(Ginz Ferazzi / LAT)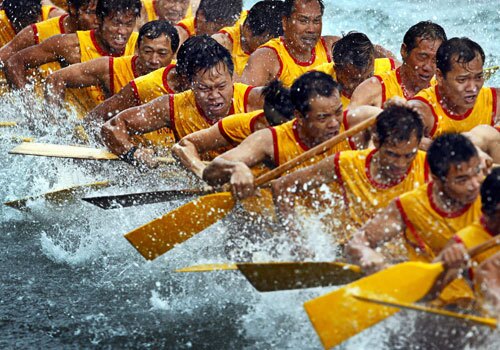 Rowing enthusiasts participate in a dragon boat race near Hong Kong's Aberdeen Island on Wednesday as part of celebrations marking the Chinese Dragon Boat Festival. Dragon boat races are in remembrance of Chu Yuan, an ancient Chinese scholar-statesman, who drowned in 277 B.C. while denouncing government corruption.
(Vincent Yu / AP)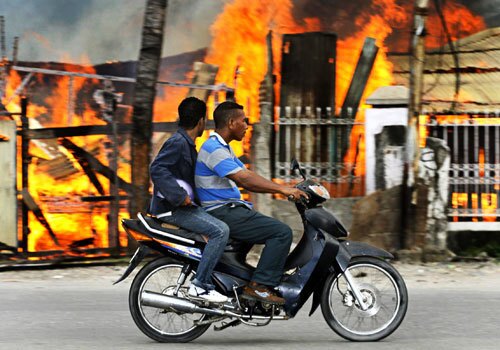 Residents ride past a burning house in Dili, the capital of East Timor, on Tuesday Tempers are fraying as one of the world's poorest and tiniest countries has descended into chaos in the past week, with gangs clashing in the streets using machetes, slingshots and bows and arrows.
(William West / AFP / Getty Images)
Kids perform during an activity celebrating Children's Day on Thursday in Nanjing, in Jiangsu Province, China. China celebrates Children's Day on June 1 each year with performances and fun fairs.
(China Photos / Getty Images)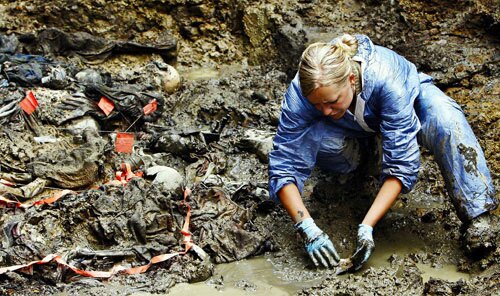 Forensic expert Renee Kosalka, of Toronto, works with a team of Bosnian forensic experts excavating a mass grave site in the village of Bisina, north of Sarajevo, on Thursday. The Bosnian Commission for Missing Persons has found at least 25 bodies in this location, believed to be of Bosnian Muslims killed in 1995.
(Elvis Barukcic / AFP / Getty Images)
"Au Kenya, des paysans se lancent dans le tout nouveau marche du CO2" Kenyan farmers tend newly planted trees 25 May 2006 in Kimahuri, Kenya. Awaiting the explosion of a new worlwide dioxyde market that will drive the attention of massive polluting Coutries, a US firm started a project of planting millions of trees to trade the absorbed Co2 with the clean oxygen produced.
(Tony Karumba / AFP / Getty Images)
Villagers rush for foods and clothing supplies at Prambanan in Indonesia on Thursday. The death toll in Sunday's earthquake rose to more than 6,200, while the number of those hurt in the disaster more than doubled to 46,000, the social affairs ministry said. Hospitals in the quake zone were still overwhelmed five days after the 6.3-magnitude temblor rocked Central Java.
(STR / AFP / Getty Images)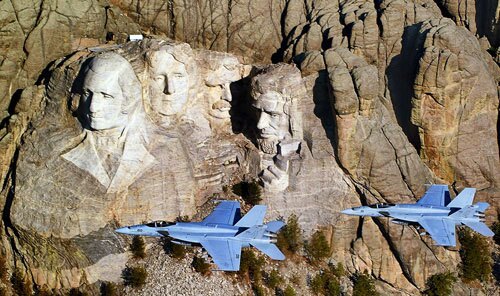 In this photo released by the U.S. Navy on Friday, two F/A-18E Super Hornets conduct a flyby of Mount Rushmore during a training exercise in May.
(Lt. Anthony Dobson / AP)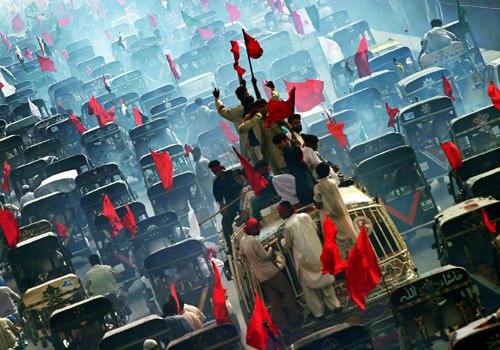 Pakistani auto rickshaws crowd the street Friday during a protest rally in Karachi against the government's decision to ban smoke-emitting public transport vehicles from the roads of the megalopolis.
(Akhtar Soomro / EPA)
A member of the Rocio de Sanlucar brotherhood pulls his horse onboard to cross the Guadalquivir River during the Rocio pilgrimage Wednesday in Cadiz in southern Spain. The Rocio pilgrimage honors the Virgin Mary. Pilgrims come on horseback to the small village of El Rocio, in the marshlands of the Guadalquivir River, to worship the statue of "Our Lady of the Dew."
(Jaro Munoz / EPA)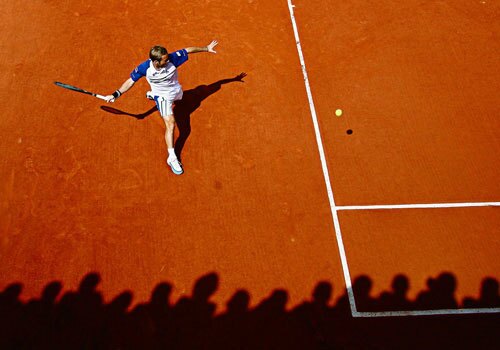 Olivier Rochus of Belgium returns to Jean-Christophe Faurel of France during their first round match in the French Open tennis tournament at Roland Garros in Paris on Tuesday. Rochus defeated Faurel 6-1,6-4,6-2.
(Oliver Weiken / EPA)