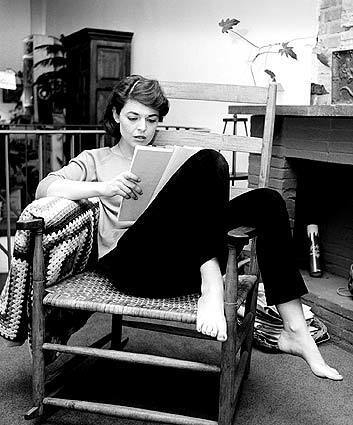 8 Images
Anne Bancroft, 1931-2005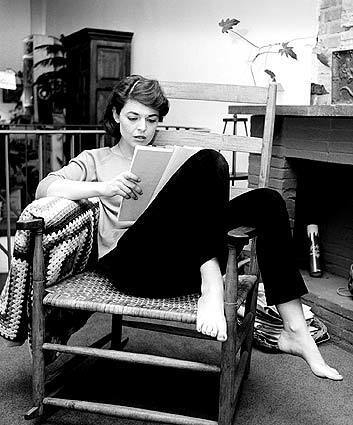 Actress Anne Bancroft sits in a rocking chair as she studies a script in her Greenwich Village apartment in New York City in 1963.
(AP)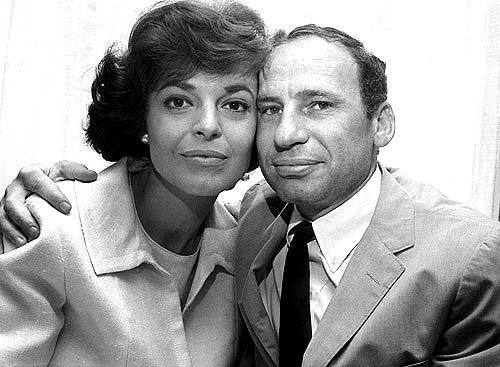 Newlyweds Anne Bancroft and Mel Brooks pose in New York City in 1964.
(AP)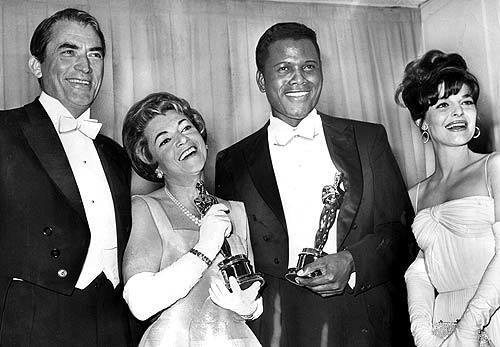 Gregory Peck, far left, presented the Best Actress Oscar to Patricia Neal (accepted by Annabella, pictured here) and Anne Bancroft, far right, presented the Best Actor Oscar to Sidney Poitier in 1964.
(LAT)
Anne Bancroft in 1968.
(AP)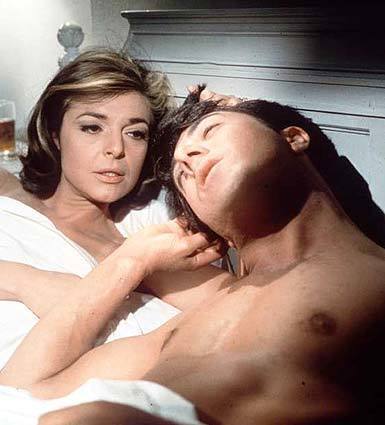 Anne Bancroft and Dustin Hoffman in "The Graduate."
(Strand Releasing)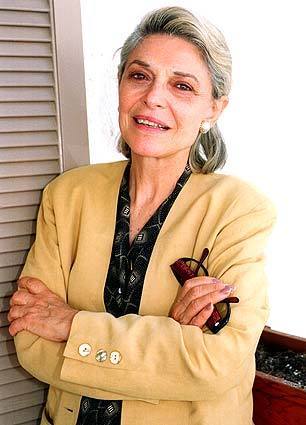 Stage and screen actress Anne Bancroft poses in Los Angeles, Calif., in 1992.
(Nick Ut / AP)
Anne Bancroft in 2000.
(Iris Schneider / LAT)
Actress Anne Bancroft gives an interview as she attends the opening night party for "Squeeze Box" on July 27, 2004 at West Bank Cafe in New York City.
(Paul Hawthorne / Getty Images)