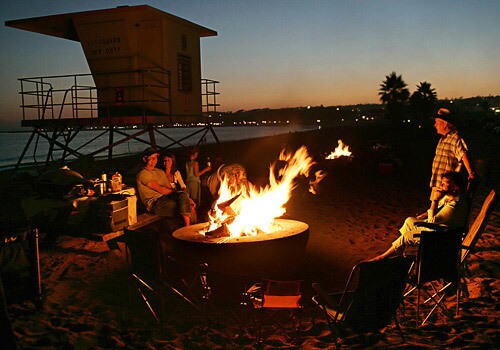 18 Images
The Week in Photos: July 2-8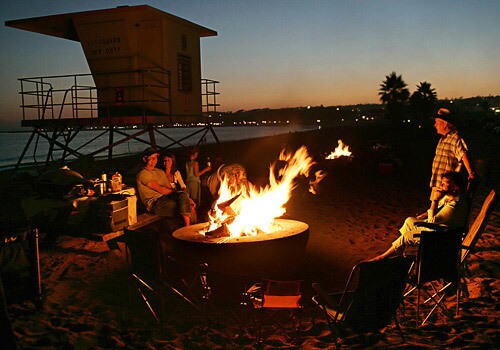 The Hirschag family from San Clemente, Calif., didn't have to go far for their weekend getaway. They traveled a few miles up the road to Doheny State Park Beach in Dana Point, where they enjoyed an evening bonfire.
(Mark Boster / LAT)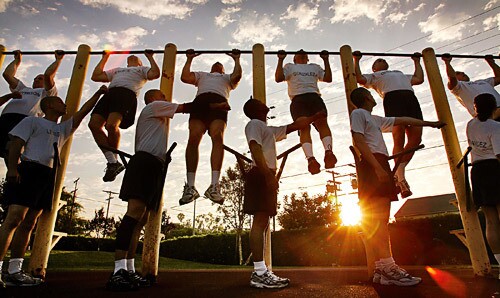 Los Angeles Police Department recruits try to complete as many pull-ups as they can during an early morning physical training session at the LAPD Ahmanson Police Recruit Training Center in Westchester, Calif. The recruits keep track of their performance in pull-ups, sit-ups, push-ups, 300-yard dash, and the 1½-mile run during their 32-week training program. The LAPD, like law enforcement agencies across the country, is struggling to find new officers, and is employing new methods to recruit worthy candidates.
(Allen J. Schaben / LAT)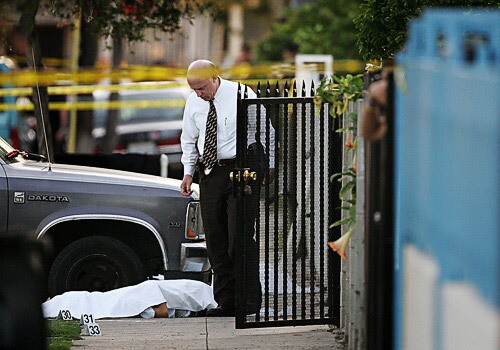 A Los Angeles police detective searches for evidence near dead children's bodies last Friday. Police are still searching for a gunman who shot and killed three young men and critically wounded another teen on 49th Street and Central Avenue in Los Angeles.
(Spencer Weiner / LAT)
Father Antonious Saint Antony, 30, leads a religious service at St. Antony Coptic Orthodox Monastery in Newberry Springs, Calif. The monastery, located outside Barstow, allows the monks to carry out a 2,000-year-old tradition that began in Egypt.
(Irfan Khan / LAT)
Boomer Smith plays drums as the El Bekal Oriental Band makes its way down Main Street during the Huntington Beach, Calif., July 4th Parade Tuesday.
(Gary Friedman / LAT)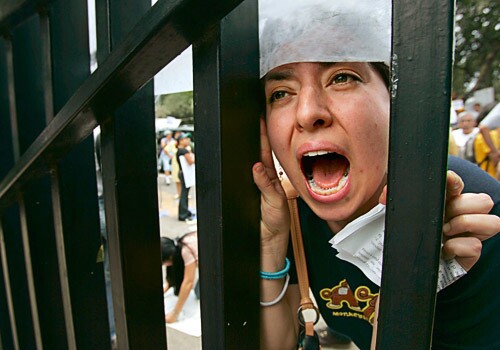 Dozens of supporters of Mexican presidential candidate Andres Manuel Lopez Obrador gathered outside the Federal Electoral Institute headquarters in Mexico City to voice their discontent with the general vote count. On Thursday, conservative candidate Felipe Calderon was declared the official winner. Leftist Lopez Obrador said he will challenge the results.
(Javier Manzano / LAT)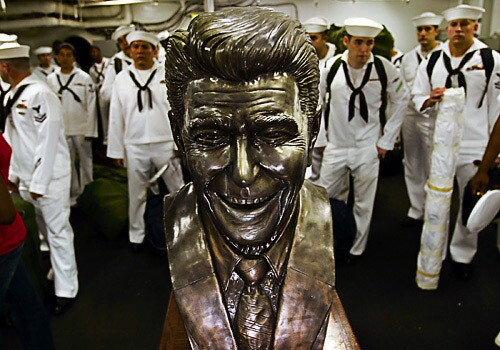 All of the new fathers aboard the Ronald Reagan wait Thursday on the quarterdeck to disembark at the pier at North Island Naval Air Station in Coronado after serving aboard the aircraft carrier's six-month maiden voyage.
(Mark Boster / LAT)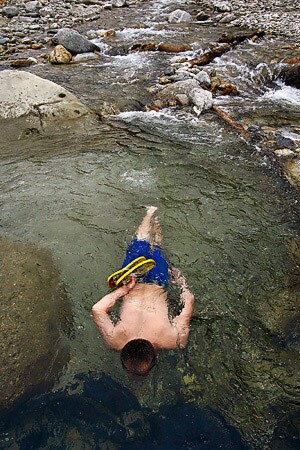 Phillip Lowell Jr., 14, explores the murky depths of Mill Creek, also known as Mentone Beach, just outside the unincorporated town of Mentone, about 60 miles from the coast in the San Bernardino Mountains.
(Robert Gauthier / LAT)
Angel Chone Figgins gets the double play in the 7th inning as Dodger Matt Kemp trys to interrupt the play at Anaheim Stadium on July 1.
(Lori Shepler / LAT)
Carmina Rosas and her baby Luis comfort Veronica Cervantes, 16, whose brother Luis Cervantes, 17, was shot to death in South Los Angeles last week. Cervantes was shot along with brothers David Marcial, 10, and brother Larry, 22.
(Genaro Molina / LAT)
The pack rides in the countryside Thursday during the 225-kilometer fifth stage of the 93rd Tour de France cycling race from Beauvais to Caen.
(Pascal Guyot / AFP)
A barn swallow feeds one of its young as another one squawks for its share of mealtime on a wire fence Thursday in Cheyenne, Wyo.
(Michael Smith / AP)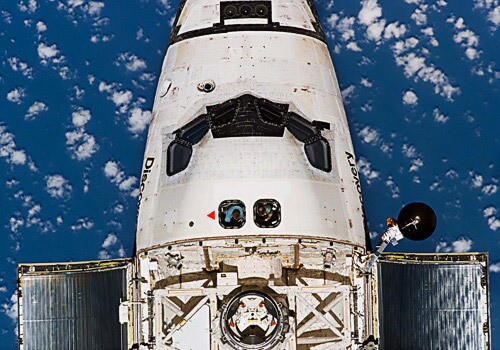 A view Thursday of the space shuttle Discovery from the International Space Station as it moves in for docking with the station. Discovery's docking ring can be seen at the bottom, along with some of the crew members through the overhead windows.
(NASA / AFP)
Afghan boys play in a destroyed bus in Kabul, Afghanistan on Friday. NATO's secretary-general urged its members Friday to help boost the alliance's forces in Afghanistan.
(Rodrigo Abd / AP)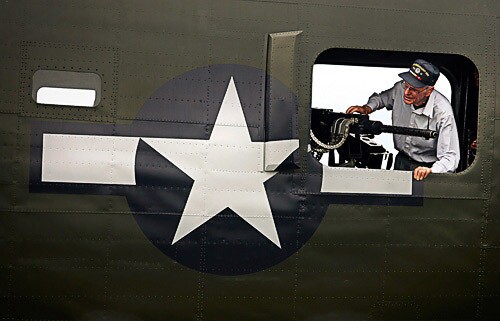 Bill Norris takes a peek outside a gunner's window on a B-24 bomber in Hayden , Idaho on Wednesday during a tour of the type of aircraft he used to fly on in World War II as a tail gunner. A B-24 bomber and a B-17 flew into the Coeur d'Alene Airport for a display presentation.
(JEROME A. POLLOS / AP)
Portuguese goalkeeper Ricardo dives in vain to save a penalty kick shot by French midfielder Zinedine Zidane, right, during the World Cup 2006 semifinal game Wednesday at Munich stadium. France won and will face Italy this Sunday for the championship.
(Nicolas Asfouri / AFP)
Animal handlers with Ringling Brothers and Barnum & Bailey bathe and brush an Asian elephant outside the US Airways Center on Wednesday in Phoenix.
(Jennifer Grimes / AP)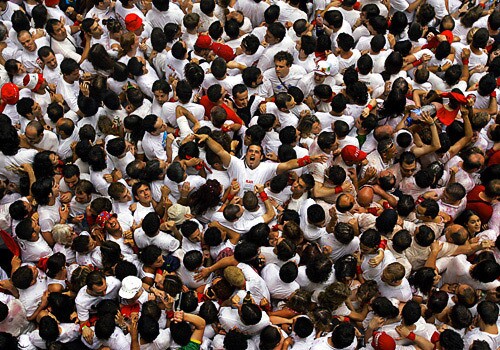 Revelers celebrate the Chupinazo, the official opening of the 2006 San Fermin fiestas in Pamplona, Spain, on Thursday. The fiestas Los San Fermines, held since 1591, attract tens of thousands of visitors each year for nine days of revelry, morning bull runs and afternoon bullfights.
(Lalo R. Villar / AP)