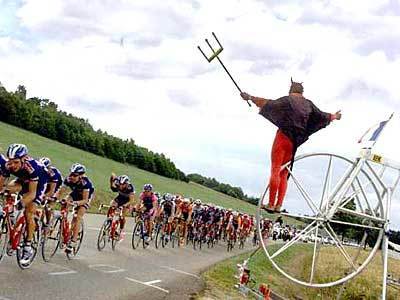 4 Images
Taking in the Tour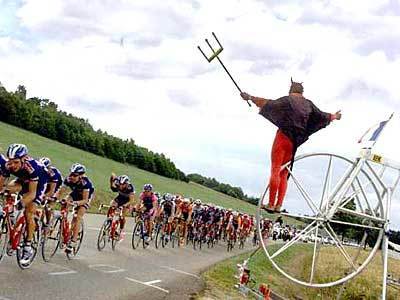 German fan Didi Senft, known in racing circles as "the Devil," has become a fixture along the route, tracking the Tour in a Volkswagen van.
(Agence France-Press)
An outdoor restaurant also serves as front-row seating for fans of the Tour de France. The race traverses more than 2,000 miles through the countryside of France and, last year, Belgium.
(Agence France-Press)
Lance Armstrong, in yellow, pedals between Orléans and Evry, south of Paris, during last year's 19th stage.
(Agence France-Press)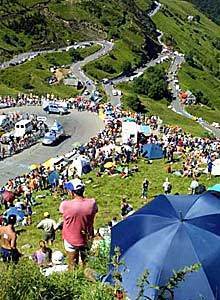 The Tour de France is part carnival and part commercial promotion.
(Agence France-Press)