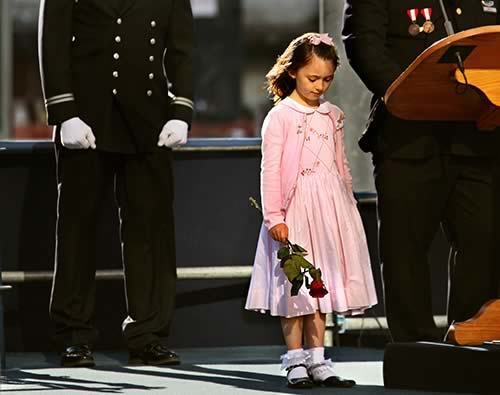 21 Images
The Week in Photos: Sept. 10-16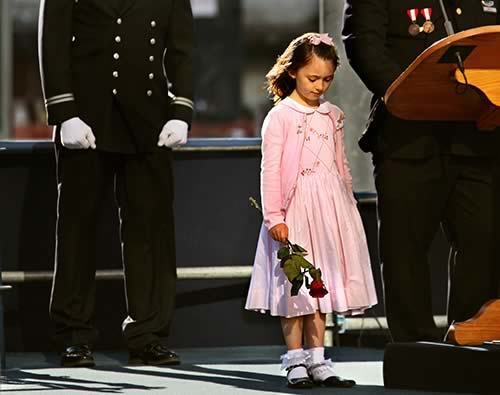 Seven-year-old Patricia Smith stands beside her father, James, at a ground zero memorial service as he spoke of her mother, a New York police officer who died in the Sept. 11 attacks. If his wife were alive, Smith said, "Moira would be about the business of living."
(Carolyn Cole / LAT)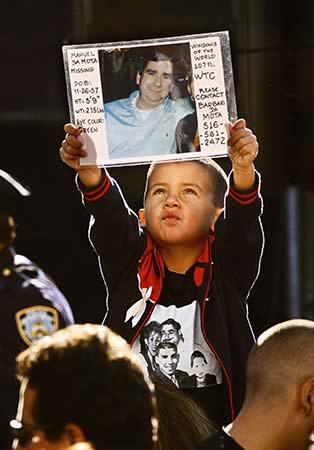 Manuel J. Da Mota holds up a "missing" poster for his father, Manuel Da Mota, during rememberance services for those who perished during the Sept. 11 attacks.
(Carolyn Cole / LAT)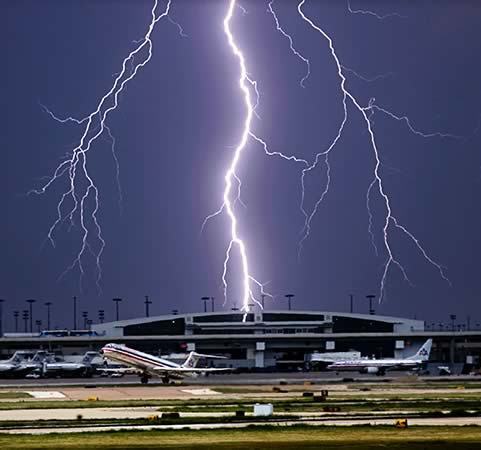 A bolt of lightning strikes near Terminal D as an American Airlines jet takes off from Dallas/Fort Worth International Airport in Texas on Monday before an approaching storm moves through the area.
(Tom Fox / AP)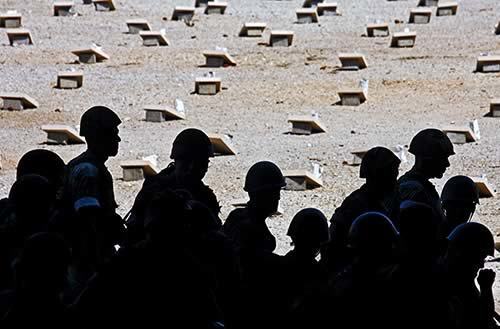 Lebanese riot police are silhouetted against grave markers at a mock cemetery in downtown Beirut during a demonstration Monday against the visit of British Prime Minister Tony Blair to Lebanon. Thousands of protesters shouted angry chants and accused Blair of complicity in last month's Israeli bombardment of Lebanon, a country still reeling from more than a month of fighting.
(Alvaro Barrientos / AP)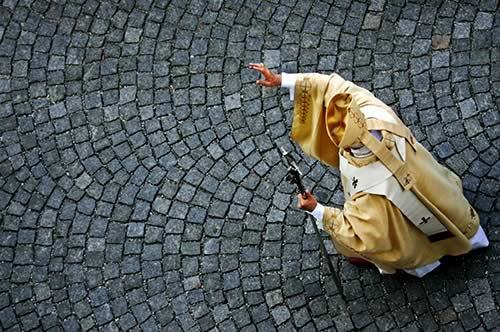 Pope Benedict XVI blesses believers Monday on Kapell Square prior to Mass in Altoetting, Germany.
(Matthias Schrader / EPA)
A model walks the runway during yesterday's Badgley Mischka spring 2007 collection fashion show in New York.
(Stephen Chernin / AP)
Kashmiri Muslim women look on as they participate in a hunger strike in India on Tuesday organized by the pro-freedom Jammu Kashmir Liberation Front to highlight alleged human rights violations by Indian security forces on Kashmiri people in Srinagar, the summer capital of Indian Kashmir.
(Altaf Qadri / EPA)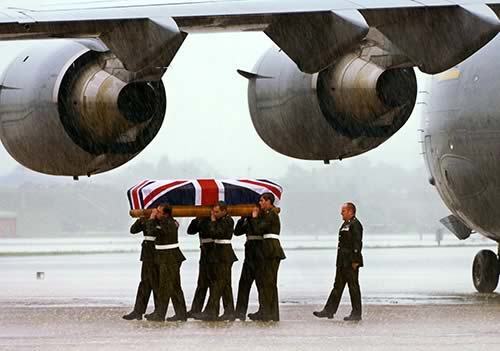 In this handout photo provided by the British Ministry of Defense, an honor guard carries the coffin of Gunner Samuela Vanua at RAF Brize Norton Airfield yesterday in Oxfordshire, England. Vanua, a member of 58 (Eyre's) Battery, 12th Regiment Royal Artillery, died earlier this month as a result of injuries he sustained from a roadside bomb near the town of Ad Dayr north of Basra, Iraq.
(Ross Nolan / Getty Images)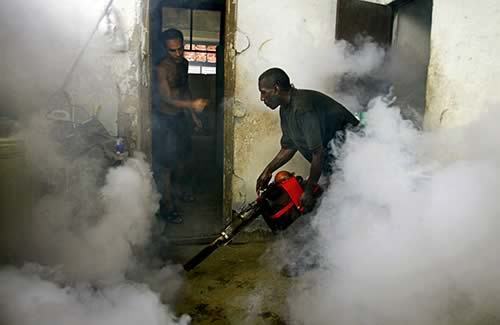 A public health worker fumigates Wednesday to prevent the spread of dengue fever inside a house in Old Havana, Cuba.
(Javier Galeano / AP)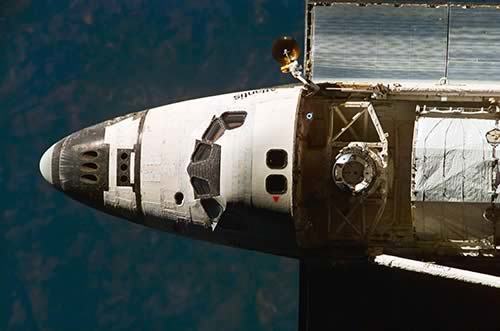 In this handout photo provided by NASA on Monday, space shuttle Atlantis Major approaches the International Space Station with elements for continuing construction on the station.
(NASA / Getty Images)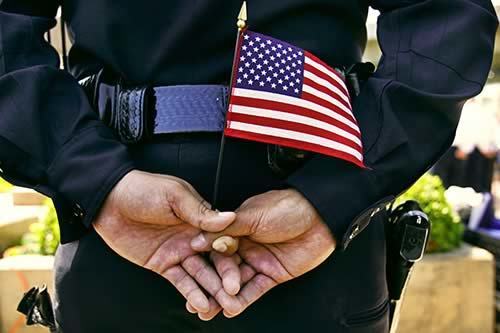 Los Angeles Airport Police Officer Rudy Mercado holds a American flag during Sept. 11 memorial services at LAX Flag Court on Monday.
(Don Kelsen / LAT)
Eun Sook Hwang, left, and Ik Hyun Cho are among hundreds of worshipers joining in early morning prayer at the Oriental Mission Church in Koreatown. Surveys show that praying — public and private — is on the rise in America.
(Al Seib / LAT)
A couple have their images projected on a wall at Isamu Noguchi's California Scenario sculpture garden in Costa Mesa.
(Don Bartletti / LAT)
UCLA's Bruce Davis, center, is congratulated by Dennis Keyes, left, and Justin Hickman after recovering a fumble by Rice University on Saturday. The Bruins held Rice to 184 yards of total offense.
(Gina Ferazzi / LAT)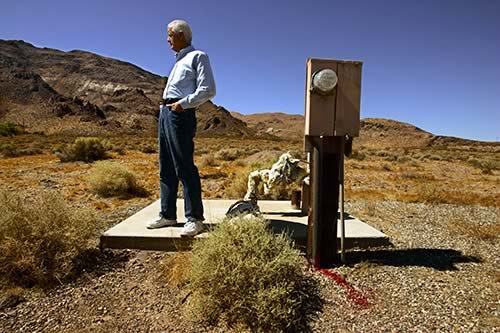 Real estate broker Fred Stearn scans his 11-acre lot in Newberry Springs, Calif. He says those who buy property there, "all come into the office with cash. They're insulted if you bring up terms."
(Mark Boster / LAT)
Renée and Henry Segerstrom Concert Hall in Costa Mesa opens today with a gala concert featuring tenor Placido Domingo.
(Lori Shepler / LAT)
Salvador Lledo, 52, of the Pilipino Workers Center attends a rally Saturday. Immigrant activists, who claim marches fail to mobilize wide support for their issues, say they want to shift their focus to the ballot box.
(Béatrice de Géa / LAT)
Anglers and sunbathers take in the scene from Castaic Dam. The state Department of Water Resources is drawing down the level of Castaic Lake to perform maintenance work.
(Ricardo DeAratanha / LAT)
Poi instructors Kamala Mathis, left, and Hannah Mooney twirl in harmony at Dockweiler Beach along with Lester Mooney.
(Alexander Gallardo / LAT)
Striking crew members of the Greek cargo ship Endless look over the side while the ship remains docked in the Port of Long Beach. The crew says it is owed more than $300,000 in back wages, a claim that the vessel's owner disputes.
(Christine Cotter / LAT)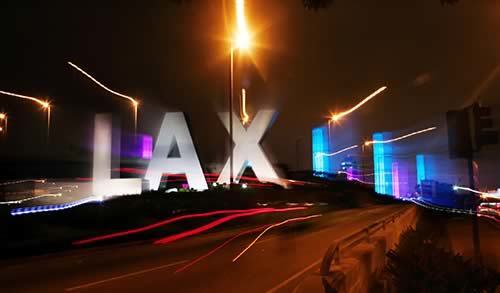 Glass and steel pylons at LAX light Century Boulevard. After a six-month renovation, the columns can now display any of 16 million colors and still be seen from 3,000 feet in the air. "They've become a theme building to identify Los Angeles," a spokesman said.
(Gina Ferazzi / LAT)